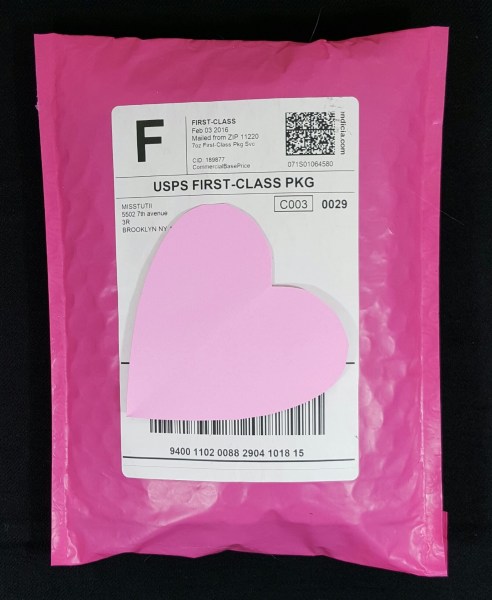 MissTutii delivers you beauty products from around the world each month!  Their beauty experts search high and low for the most popular items trending in countries like Korea, Japan, Taiwan, and much more.  Their TutiiMask subscription, focuses solely on various types of masks including sheet, wash-off, hair, and body.  For $12 per month, you'll receive 6-8 masks.  The price drops to $11 per month with an annual subscription.
On a Side Note:  I should have mentioned this when I did my TutiiBox review, but I got so excited that I forgot.  Before trying any Asian cosmetic subscription, expect that most information on the package will be in the native language.  That said, more and more brands are including directions/ingredients in English, and information can also be found in English on the majority of brands' websites (you may have to choose a brand's global or US site).  Secondly, a large number of products focus on brightening or whitening the skin.  As a person of color, I have not seen my skin color change.  Instead, I've experienced that my skin tone gets evened out after prolonged use.  And lastly, many products contain ingredients which are animal-derived, so these may not be an option if you are vegan. You can also check out cosDNA.com to see if the ingredients for the product are listed there.
Everything arrives in a reusable organza bag.  I love to use these for gifting.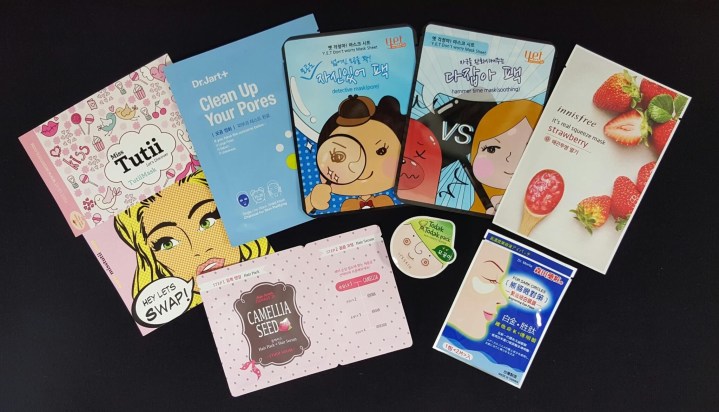 All of my goodies!  Can't wait to dive in.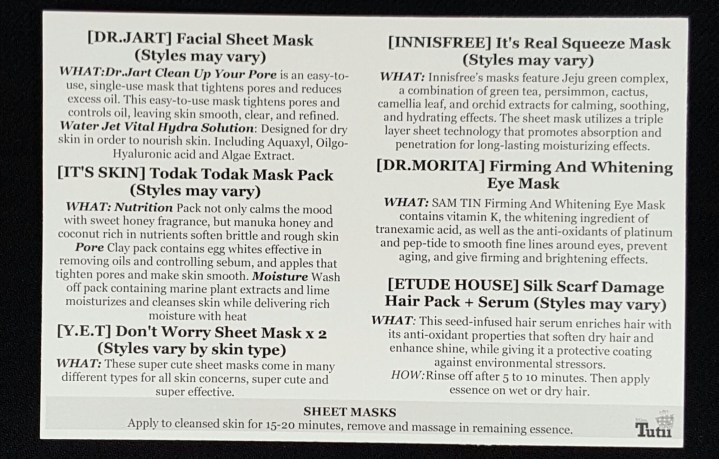 No you are not having deja vu.  The artwork for the product information card and TutiiSwap card are the same as for the TutiiBox.  Similarly, there are brief descriptions of the products and some directions for use.  All items in this bag were Korean except the eye mask which was Taiwanese.
It's Skin Todak Todak Mask Pack – Pore ($3.00 +$7.99 ship. Amazon):  This clay mask contains egg whites (oil absorption) and apples (tighten pores/smooth skin).  It has a sweet honey scent and is rich in nutrients to soften brittle and rough skin.  As much as I love sheet masks, I really love a good clay mask.  There's something satisfying in feeling the mask dry and then unearthing your face.  This had the consistency of finger paint.  There's quite a bit in the pack, so I slathered on a thick layer.  I felt a combination of cooling effects and tingling while this was on.  The mask does not completely dry during the 10-15 minutes that you're wearing it.  Afterwards, my skin felt smoother, but I had a little redness.  Some subscribers received the Moisture pack depending on their user profile.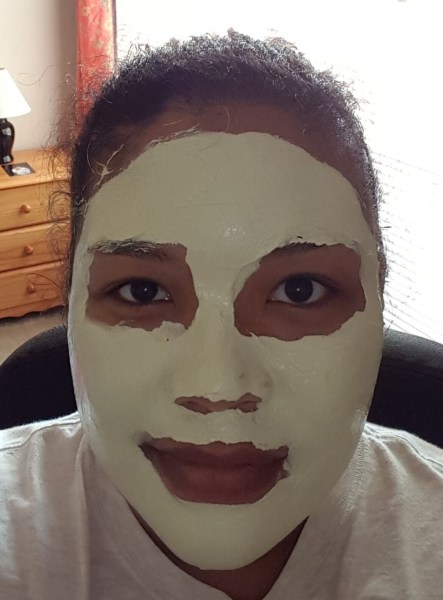 Pampering and reviewing.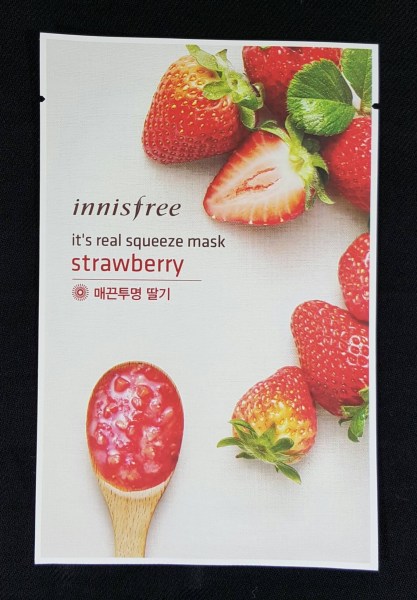 innisfree it's real squeeze mask – Strawberry ($0.95 Amazon.com):  So excited to see this brand!  innisfree promises that at least 70% of the ingredients in their products are all natural, and they make one of my favorite facial cleansers.  innisfree's masks feature Jeju green complex, which is a combination of green tea, tangerine/mandarin (wrongly noted as persimmon by Miss Tutii info card), cactus, camellia leaf, and orchid extracts for calming, soothing, and hydrating effects.  The sheet is triple layered for a long-lasting moisturizing effect, allowing the essence to be gradually absorbed by the skin.  The strawberry mask helps to make skin bright and supple.  There are 15 different masks in this line, so you should be able to find one that is right for you.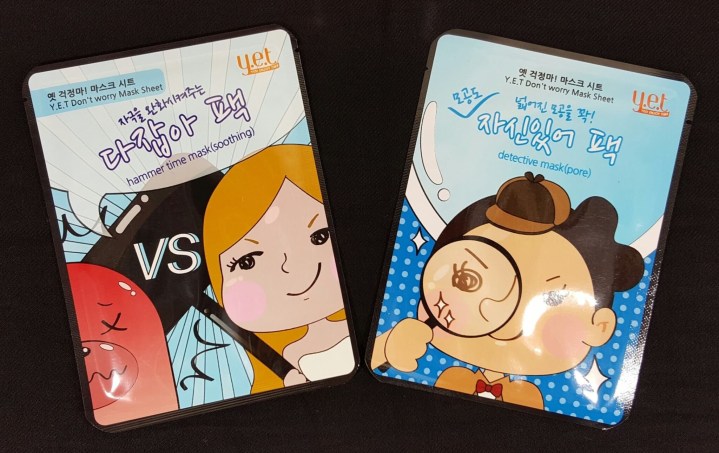 y.e.t. Don't Worry Sheet Masks – Hammer Time and Detective ($2.00 ea.):  How cute is the anime on these packages?!?  The actual masks received varied by skin type (noted in online profile).  The Hammer Time mask has a soothing formula with ingredients such as cucumber extract, frankincense of India, allantoin, and evening primrose extract.  The Detective mask, which I used, contains a pore minimizing formula with lemon and pomegranate extracts.  As you'll see in the picture below, there is a lot of essence on the mask.  I felt a slight tingling when I first put this mask on, but it went away after 5 minutes.  I don't know if my pores look any smaller after use, but my skin felt softer and had a glow.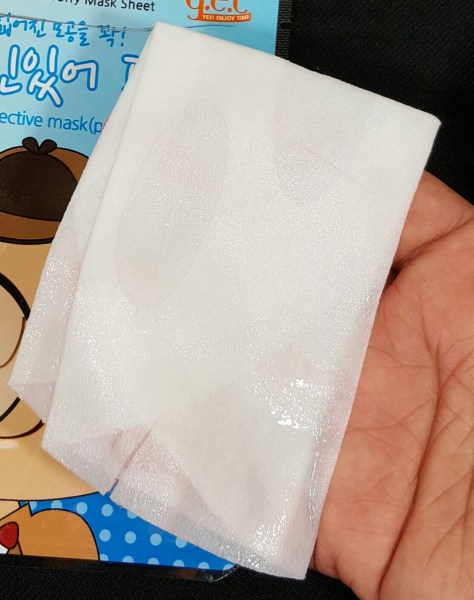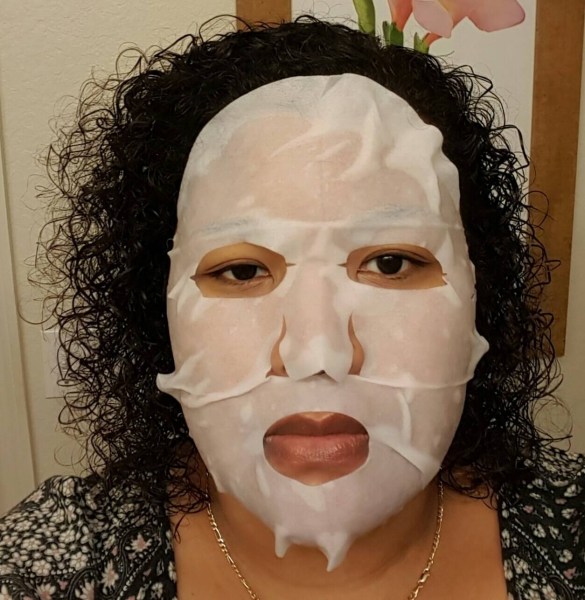 I was practicing my Jason Voorhees serious face.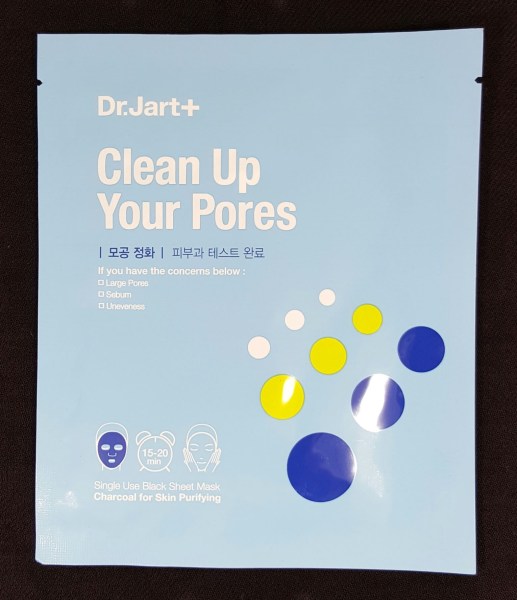 Dr. Jart+ Clean Up Your Pores ($6.00):  This sheet mask helps tighten pores and control excess oil, leaving skin smooth, clear and refined.  It may be a little unsettling at first, but this mask is black due to the charcoal in the essence.  Other ingredients include spearmint extract (improves elasticity) and arginine (purifies pores).  According to the Miss Tutii information card, this mask has a Water Jet Vital Hydra Solution that is designed for dry skin which contains aquaxyl, oilgo-hyaluronic acid, an algae extract.  Sephora carries a similar Dr. Jart+ mask for $7.50.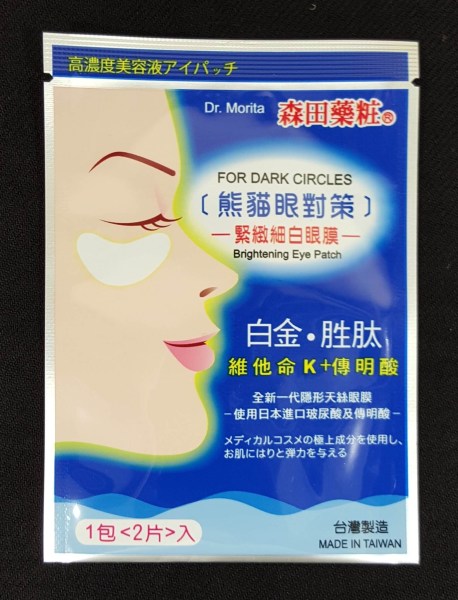 Dr. Morita Firming and Whitening Eye Mask ($1.25):  Don't let the word whitening scare you – the masks lighten dark under eye circles, not your skin.  They also contain vitamin K and platinum peptide to help smooth fine lines around the eyes.  I tried these after a sleepless night.  I typically don't suffer from darkness under my eyes, but a week of early mornings and work overload can change things.  The directions say to leave these on for no more than 10 minutes, but I was doing my morning routine and may have left them on a little longer (like 15 minutes).  Anyway, while they didn't completely lighten my under eye area, they did reduce the darkness some.
They are really big!  I kinda look like a football player with these on.
Etude House Silk Scarf Damage 2X Hair Pack + Hair Serum – Camellia Seed ($3.82 Amazon):  I totally squealed when I saw the Etude House logo on this.  It was one of my favorite cosmetics stores to shop at when I lived in Singapore.  I was there at least once a week and found something new to try every time.  Subscribers received one of the four formulas in this line – camellia seed, jojoba, argan, or avocado.  This is a 2-step pack.  The first step nourishes hair with antioxidants to provide softness and shine.  The second step adds a protective coat to the hair, sealing in softness and enhancing shine.  To use, wash hair, remove excess water, and add step 1.  After 5-10 minutes, rinse out, towel dry, add step 2, and style as usual.  This really left my hair feeling conditioned.  The hair serum defined my curls without shrinking them and left my hair shiny.  You can order these directly from Etude House for $1.20 each but will incur international shipping charges.
This bag contained nearly $20 worth of product, almost double its cost.  I was not able to find all of the items in the TutiiShop, which was disappointing because I would have liked to reorder a few things.  If you're a mask fiend like I am, the TutiiMask subscription is a great way to try out a variety of masks each month.  And, if you feel you have too many, share the wealth by throwing a pamper party for you and your friends (fun Galentines Day idea).
Visit MissTutii to subscribe or find out more! Use code FIRST10 to save 10% off your first box!
The Subscription
:
MissTutii
The Description
: Delivering you beauty products from around the world each month! We search high and low for the most popular items trending in countries like Korea, Japan, Taiwan, Switzerland and much more! So you'll be able to discover great quality products at a fraction of the price!
The Price
: $29.00 per month