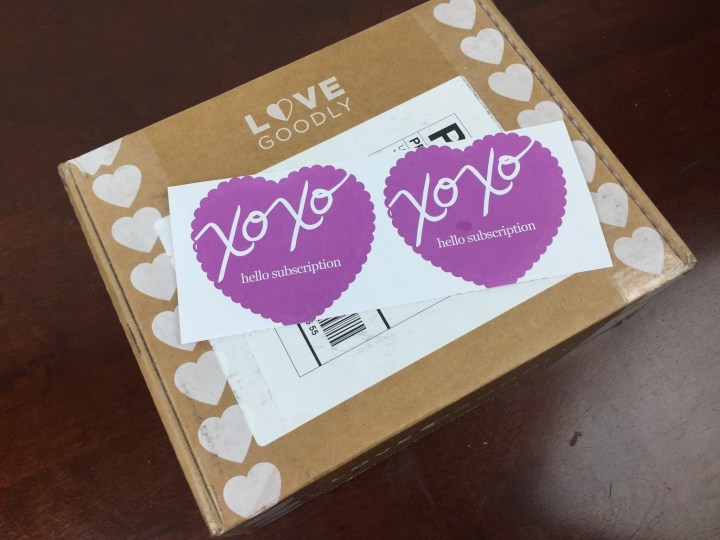 Love Goodly is a new bi-monthly vegan and eco-friendly subscription box. Every box features 5-7 cruelty-free and non-toxic products just for you – beauty, lifestyle, home, wellness, jewelry and accessories, and cosmetics. Every purchase supports a cause – February's is Cure Cervical Cancer. The side of the box describes what's inside: Eco. Natural. Healthy. No Animals Harmed. Curated with Love.
FYI – You can still grab one of these boxes until they sell out!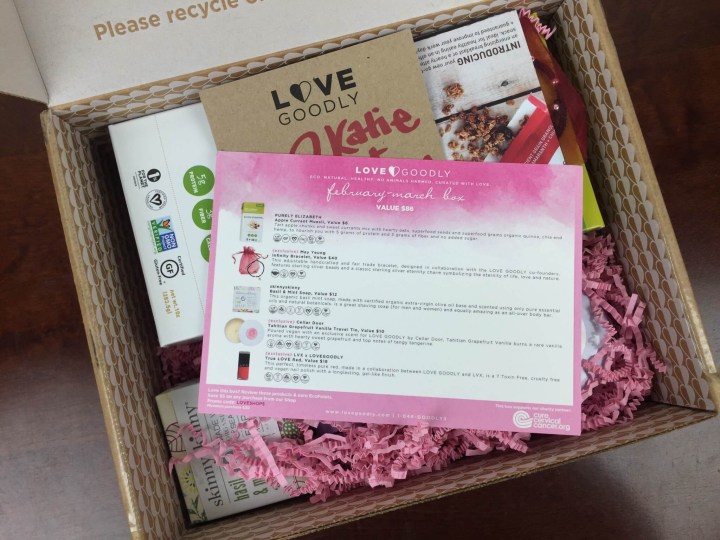 This box was VERY fragrant when I opened it and I couldn't wait to see inside.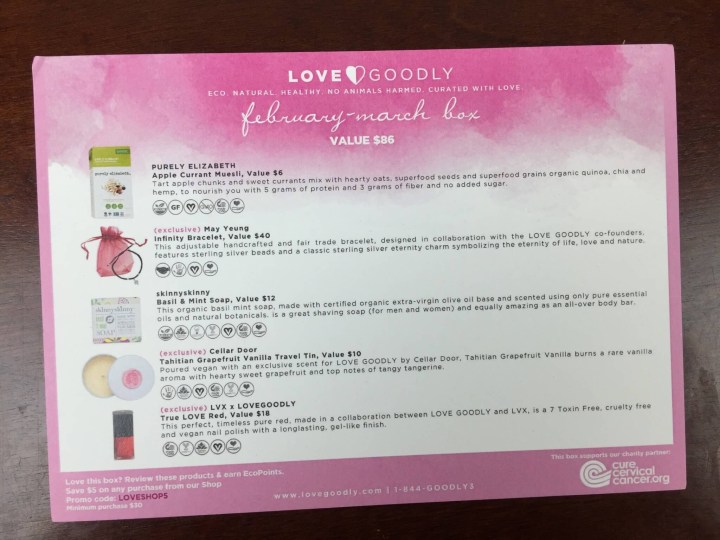 The information card details each of the full-size items in the box.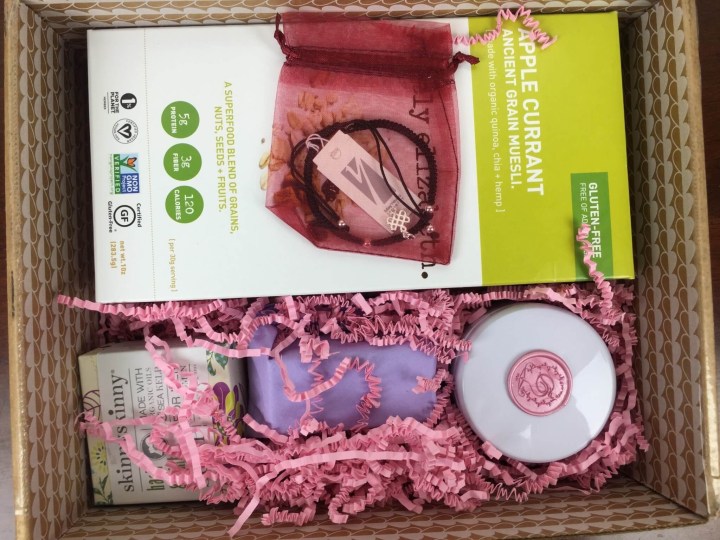 So pretty!
The box came with a recipe card from The Forks Over Knives Plan, which advocates a whole-food plant-based diet.
skinnyskinny Basil & Mint Soap ($12) Made with organic evoo and scented with essential basil and mint – you can use it to shower or shave and it smells absolutely amazing!
No synthetics in this bar whatsoever, plus skinnyskinny is carbon-neutral, and even uses reclaimed paper to wrap their bars.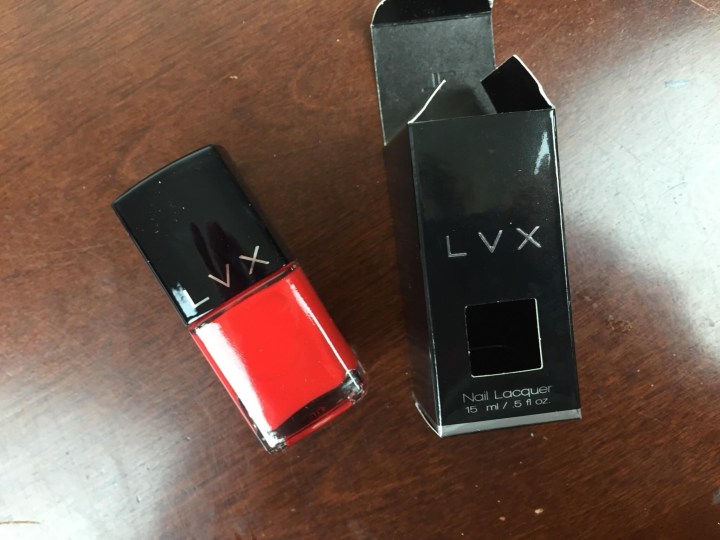 LVX x Love Goodly Nail Lacquer in True LOVE Red ($18) This is an exclusive collaboration between LVX and Love Goodly!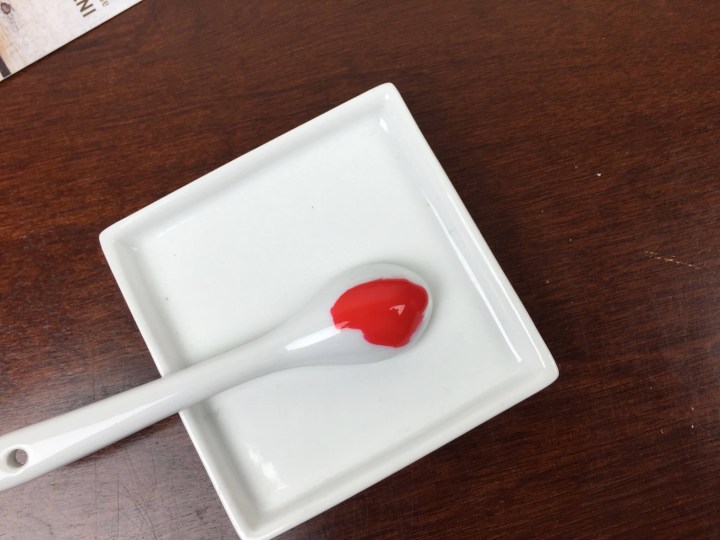 It's red red red and is also obviously vegan and 7-free! LVX is an excellent polish formula and this color is perfect any time of year.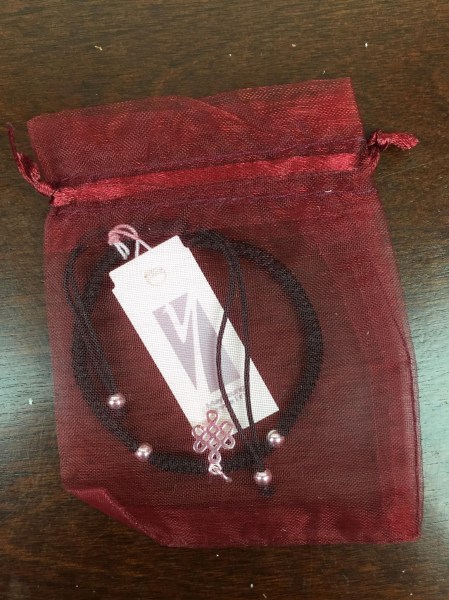 May Yeung Infinity Bracelet ($40) Another exclusive item – this adjustable bracelet is handcrafted and features sterling silver beads, including a sterling silver eternity charm that symbolizes the eternity of life, love, and nature.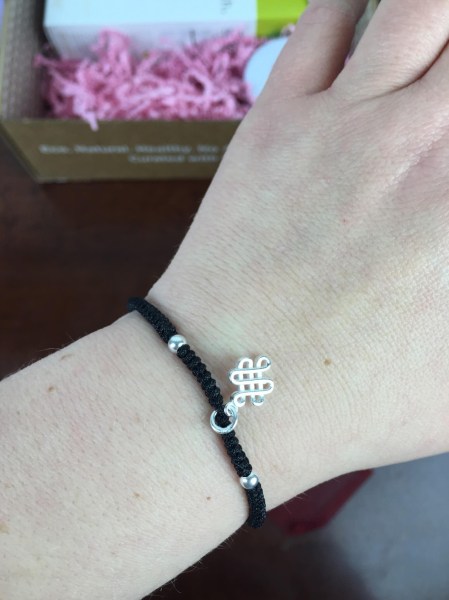 May Yeung and the Love Goodly founders collaborated in designing this pretty and delicate bracelet. I love the handknotting on it.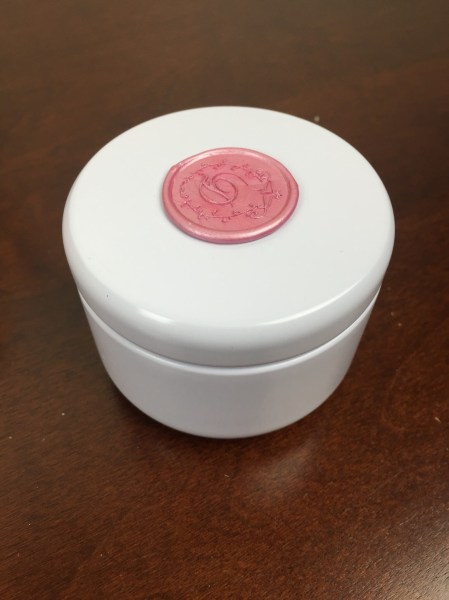 Cellar Door Tahitian Grapefruit Vanilla Travel Tin ($10) Another exclusive! It's so pretty all by itself, I couldn't believe it was a candle.
This smells great burning with a strong vanilla grapefruit scent and hints of tangerine. Grapefruit is so invigorating and one of my top 5 favorite things for sure, so I was thrilled with this.
Purely Elizabeth Apple Currant Muesli ($6) No added sugar in this giant bag of muesli! It's perfect for topping whatever you'd like with (I'm not vegan so I'll use it on yogurt). It's delicious and full of ancient grains and superseeds like quinoa and chia and hemp! It even has millet puffies and sunflower seeds (in addition, obviously, to apples and currants bits).
There's really nothing like a fragrant box to get you excited about ripping into it, and this box delivered! It was another fab box from Love Goodly and I totally loved that 3/5 items were exclusive to this box! This is a really  excellent vegan lifestyle subscription box – like a vegan-friendly Popsugar – and I love that it's not just beauty or just food but is instead an eco-friendly box of goodies that is curated for the whole (vegan) person! I can't think of any other similar subscriptions and this box is really filling a definite need in the vegan community.
Visit Love Goodly to subscribe or find out more! Use coupon code HELLOLOVE for $5 off your first vegan lifestyle subscription box or shop purchase.
The Subscription
:
Love Goodly
The Description
: Every other month you'll receive 5-7 cruelty-free, natural, vegan products, including a mix of full size products and deluxe samples of nontoxic beauty and skincare, healthy snacks and eco style accessories.
The Price
:
$39.95 every other month