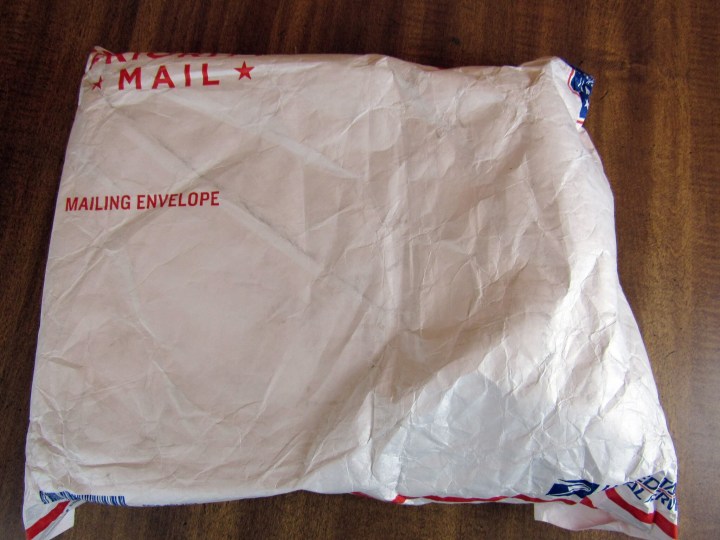 Herbal Bliss sends five amazing herbal products each month. The products cover five categories – Aromatherapy, Blissful Body, Culinary, Well Being and a Spotlight item. Herbal Bliss seeks out small batch producers that focus on the quality products.
I can tell January's box must contain a large item. Most times it arrives in the Herbal Bliss box shown above. I'm curious about what is in the January box.
The box comes with tissue paper and is sealed with an Herbal Bliss sticker.
Four out of the five items are shown here. I am always curious about this box. I found the most unusual items in this subscription.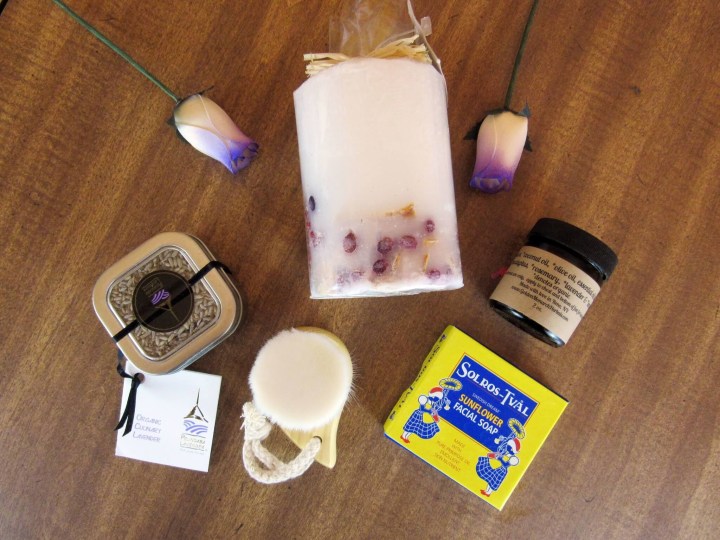 Yay! It looks like an exciting month.I can't wait to take a closer look.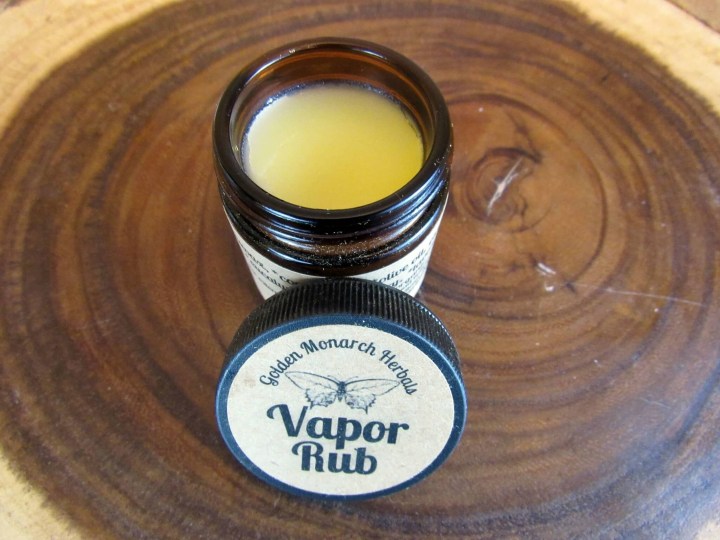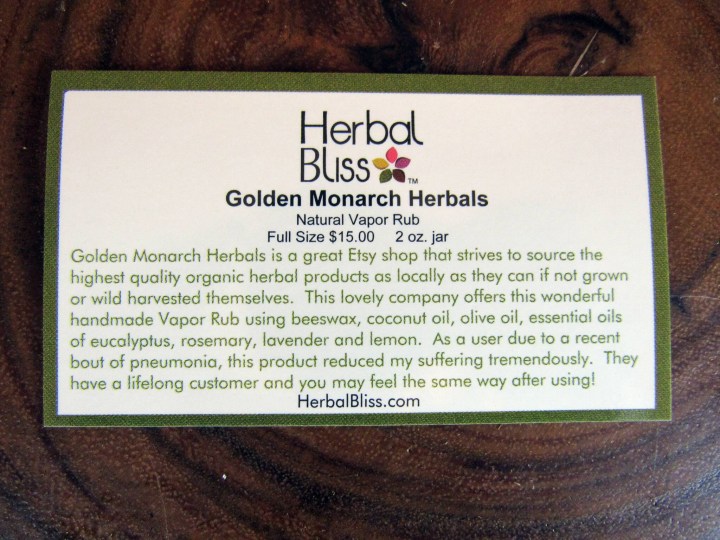 The Golden Monarch Herbal Natural Vapor Rub ($15) arrived at a time when I need it. I've been struggling to get rid of this cough/respiratory infection for a month and was hoping there will be something in the box to help me rid of it. I hope the owner feels better too after her bout of pneumonia. The rub has a pleasant eucalyptus scent that is not overpowering to the one sleeping next to you at night. I've been rubbing it on my chest and feet since I received it. I do feel it is relieving my congestion.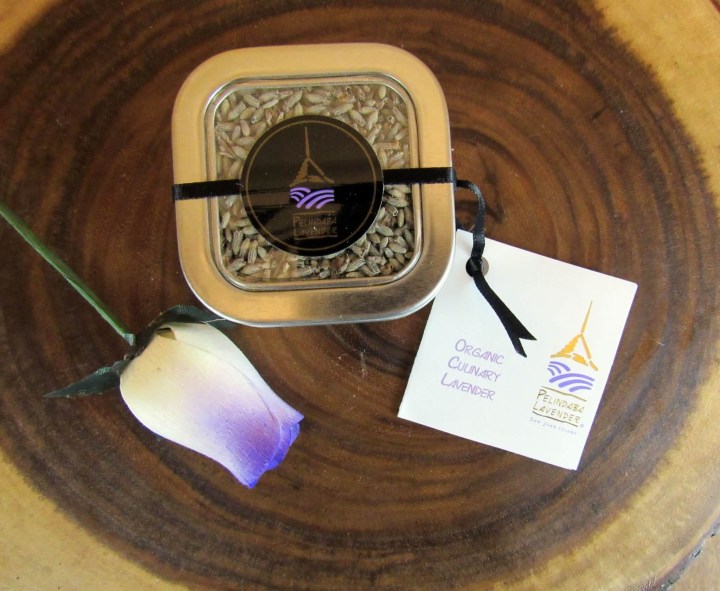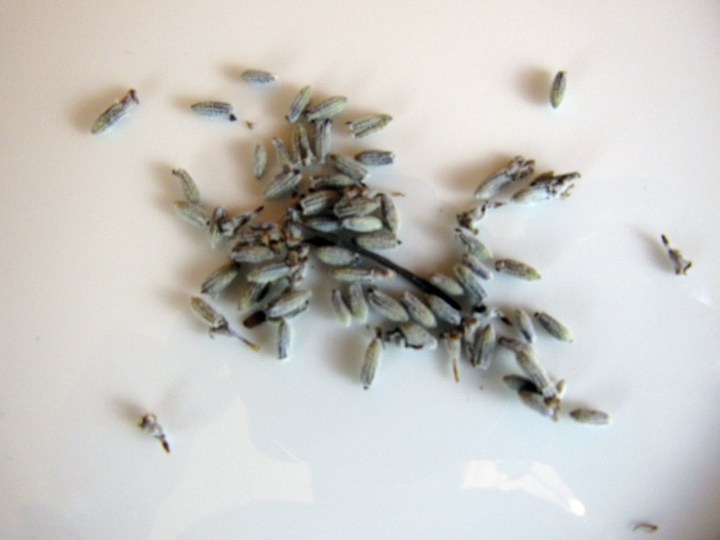 The Pelindaba Farms Culinary Lavender($8.00) is from the certified organic Pelindaba Farm located in San Juan Island, Washington, USA. Pelindaba is Zulu for a Place of Great Gatherings and is a nod to the owner's South African roots. I tried a few seeds and delighted in the crunch and the lavender taste. Lavender can be used in both sweet and savory dishes. I will be trying it in entrees and also in a few baked goods.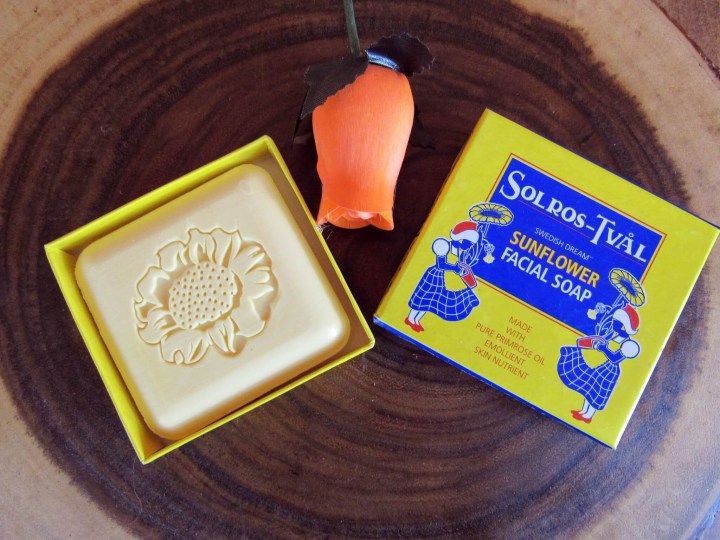 The Swedish Dream Sunflower Facial Soap ($6.99) contains evening primrose. The soap has a light floral scent to it. I am intrigued by the soap and will give it a try in March because I don't want to risk a rosacea flareup at an upcoming event. The soap is almost too beautiful to be used!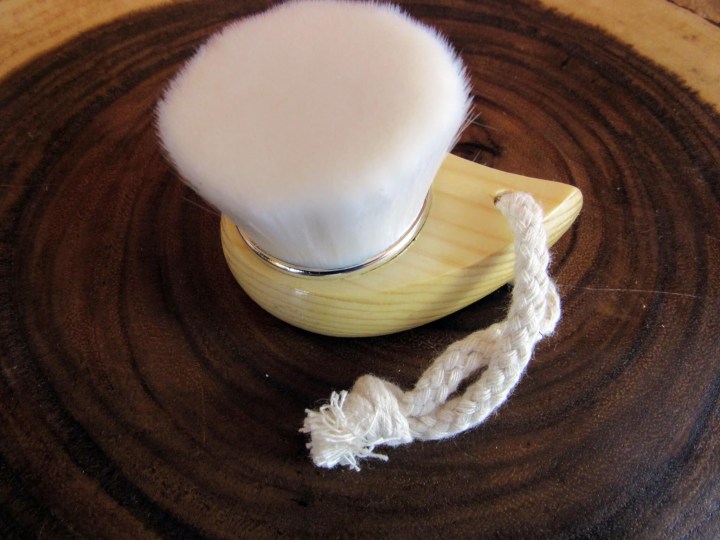 A wood handle facial brush was included to use with the facial soap. The bristles are soft. I'm even more interested in the soap because I never washed my face with a facial brush before. I am anticipating great lather action with the brush.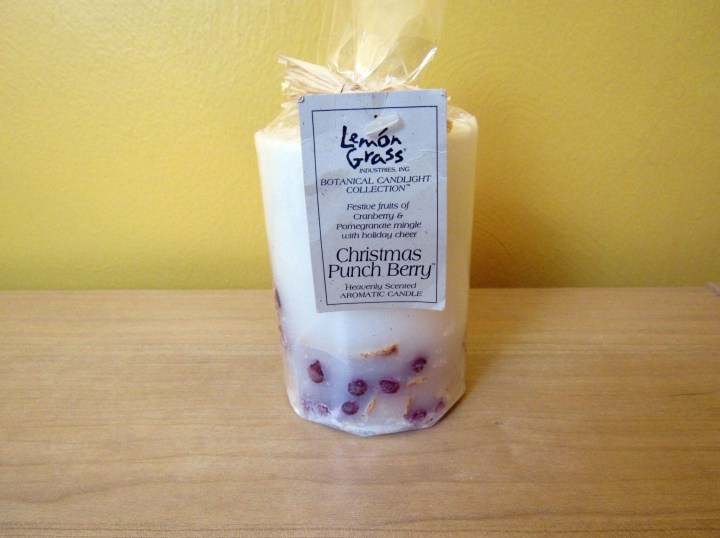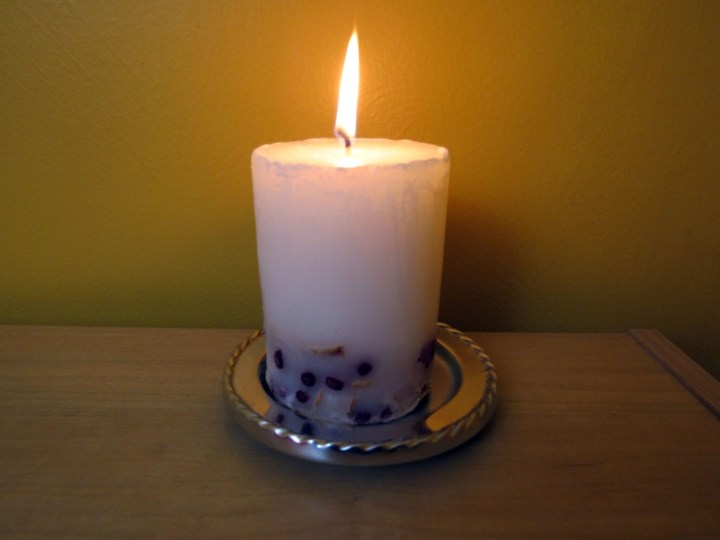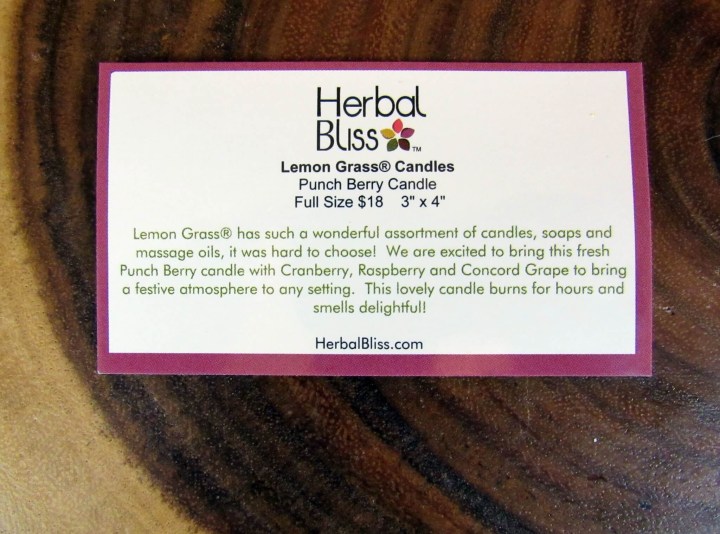 The Lemon Grass Candle Fruit Berry Candle ($18) is my first pillar candle from a subscription box. The candle has a burn time of around 25 hours. The candle is a vegetable wax blend with a lead-free wick. My nose is not working the best right now,  and all I could tell is that it smell like fruit. It is a blend of cranberry, raspberry, and concord grape. The bottom got a little beaten up in the mail.  It adds a festive touch to my table for Valentine's Day weekend.
I always enjoy my Herbal Bliss boxes. I have come across unique products along with products that are now part of my routine. It's a great way to be introduced to different herbal products. I can't wait to try out the rest of the items in my January box and am looking forward to my February box.
What do you think of the January Herbal Bliss box?  Let us know by sharing below!
Visit Herbal Bliss to subscribe or find out more!
The Subscription
:
Herbal Bliss
The Description
: Herbal Bliss exclusively curates assortment of high quality herbal delights. Each Herbal Bliss box includes five irresistible samples, including products to please your palate, improve your well-being, soothe your senses and bring bliss to your body.
The Price
: $25.00 per month