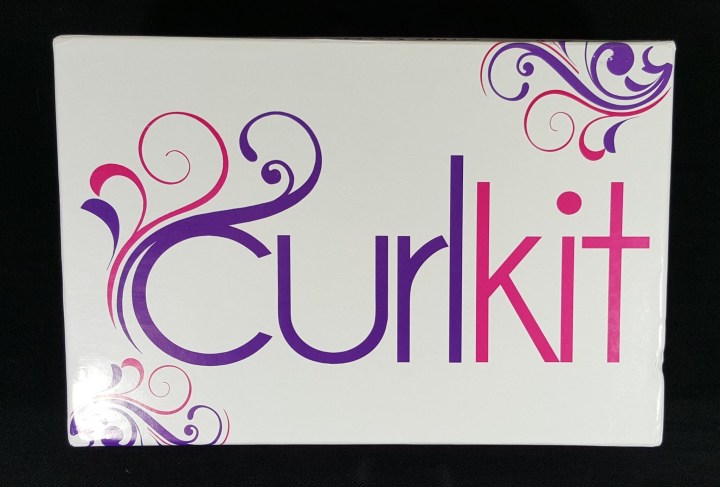 CurlKit is a monthly subscription box for women with naturally curly hair of all types (there is a focus on the needs of women of color).  Each month you'll receive 6-9 samples selected by CurlKit's team of natural hair and online experts.  Full-sized products of most samples can be purchased in the online shop.  Subscriptions are $20/month + $5 shipping.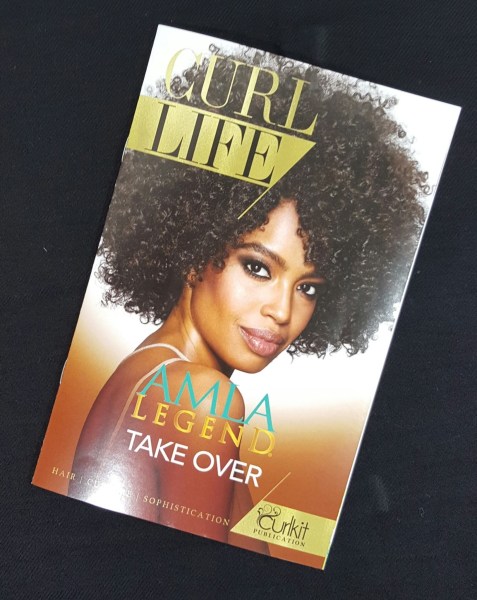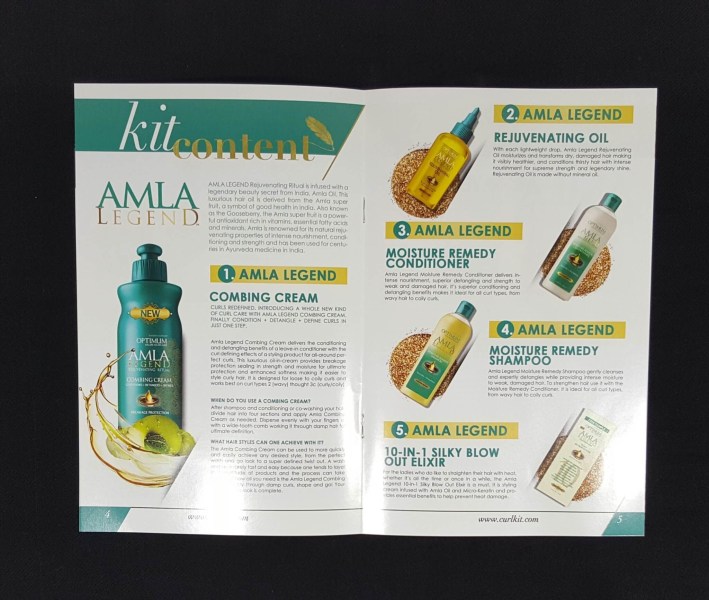 Curl Life is a mini magazine that comes in your CurlKit and features information on each of the products in the box, styling tips, and a highlight on a featured brand.  Instead of a theme, February features the AMLA LEGEND Takeover. The AMLA LEGEND Rejuvenating Ritual line is infused with a legendary beauty secret from India, Amla Oil.  The Amla fruit is a symbol of good health and is also an antioxidant known for its natural rejuvenating properties.  It has been used for centuries in Ayurveda medicine in India.  CurlKit gave subscribers a haircare lineup with shampoo, conditioner, treatments, and styling products.  Quick note, some of these products do contain sulfates,silicones, and mineral oil.  To see the full product line, click here.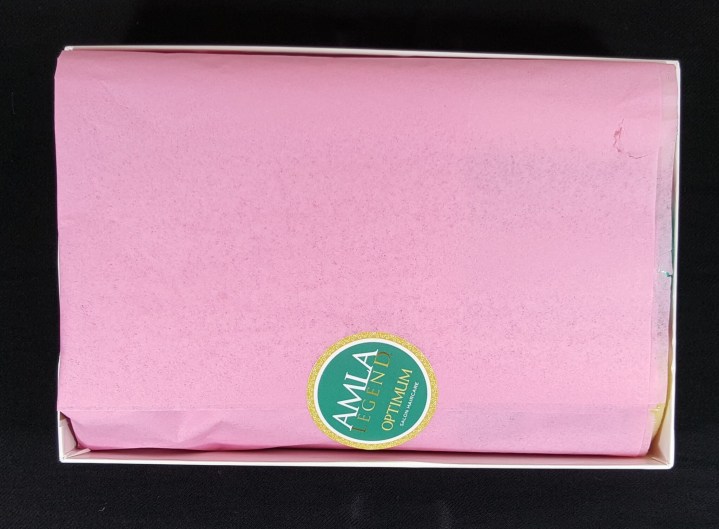 All wrapped up in pink with the AMLA LEGEND sticker.
My first peek in.
Everything, except the Blow Out Elixir, was a full size product!  No wonder the box was bursting at the seams and so heavy.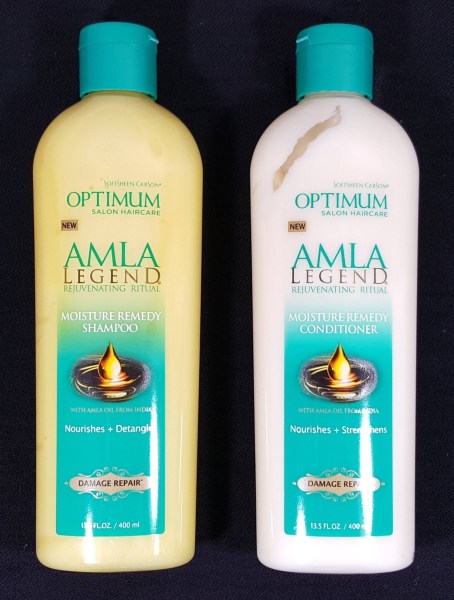 AMLA LEGEND Moisture Remedy Shampoo ($6.29):  The shampoo gently cleanses and expertly detangles while providing intense moisture to damaged hair.  I like this shampoo.  I only needed a small amount, and it produced a good amount of lather.  My hair felt softer after washing.  Plus, it has a light sweet scent.
AMLA LEGEND Moisture Remedy Conditioner ($9.99):  The conditioner delivers intense nourishment and provides superior detangling, leaving hair with body and bounce.  Similar to the shampoo, a little went a long way with this.  It reminded me more of a hair mask, especially since it took a bit more effort to rinse out than my regular conditioner.  I did notice that it took less work to detangle my hair and it was really smooth when I got out of the shower.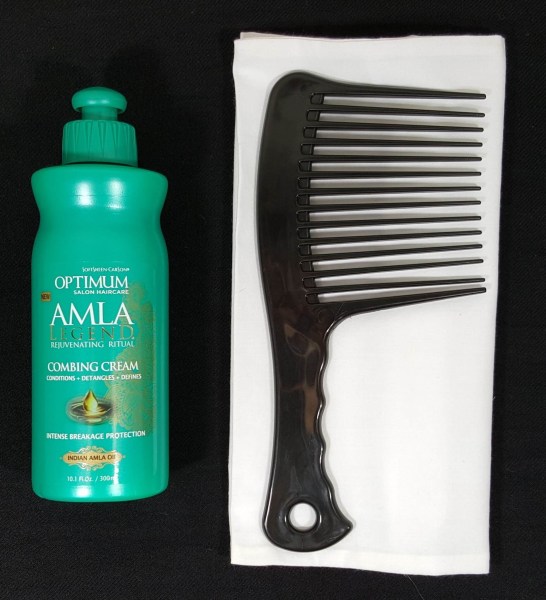 AMLA LEGEND Combing Cream ($6.29):  The Combing Cream delivers the benefits of both a leave-in conditioner and a styling product.  It is designed for loose to coily curls and works best on curl types 2 (wavy) through 3c (curly/coily).  This is great if you're a wash and go person like me.  However, I think I used too much because my curls shrunk A LOT and my hair was on the stiff side.  
The Challenger Jumbo Rake Comb ($5.00?):  This was a nice bonus in the box.  I couldn't find this particular brand online, but Amazon has similar ones you can get.  Rake combs are great at detangling, and the longer teeth mean that the comb can get through the thickest of curls.  Good to use with the combing cream (hint, hint).
The combing cream is very rich.  I didn't want to put this back in the bottle so I used all of it – definitely too much product.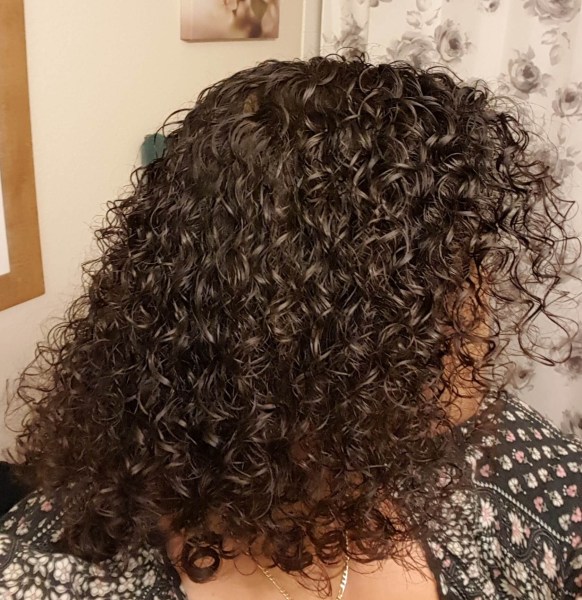 Lots of curl definition.  Everything was loose, until the curl cream completely dried.
AMLA LEGEND Rejuvenating Mini Oil ($5.99):  The Rejuvenating Oil is made without mineral oil and has multiple uses:  before shampooing as a hot oil treatment, a deep conditioner, or for a flawless finish/shine enhancer.  I will use this after heat styling to tame flyways and smooth down my hair.  
AMLA LEGEND 10-in-1 Blow Out Elixir (free sample):  This elixir works 10 ways to help repair, strengthen, and smooth hair for up to 72 hours.  It also provides heat defense for up to 450 degrees.  My mornings have been a bit hectic, so not enough time to do a blow out.  But I am super excited to try this out.  Anything that will hold a straight style for 3 days, c'mon!
The box had a value of nearly $34.  While it is fun to get a variety of brands/products to sample each month, I thoroughly enjoyed the AMLA LEGEND Takeover.  It is nice to be able to try out products from the same line, as they often complement each other to provide the best results.  Excluding hair color, there are 16 different products in the AMLA LEGEND Rejuvenating Ritual line, and CurlKit did a great job of selecting products that can be used by a diverse group of curly haired people.  
I'd love to hear your thoughts on this month's box.  Share below!
Visit CurlKit to subscribe or find out more! Get 15% off your subscription with coupon code SIZZLE.
The Subscription
:
CurlKit
The Description
: Each month, CurlKit sends out a selection of 6-9 samples that their team of online experts, researches and even tries themselves. In each CurlKit you'll receive everything from pomades and conditioners to natural hair tools, from well-known brands as well as emerging gems.
The Price
: $25.00 per month