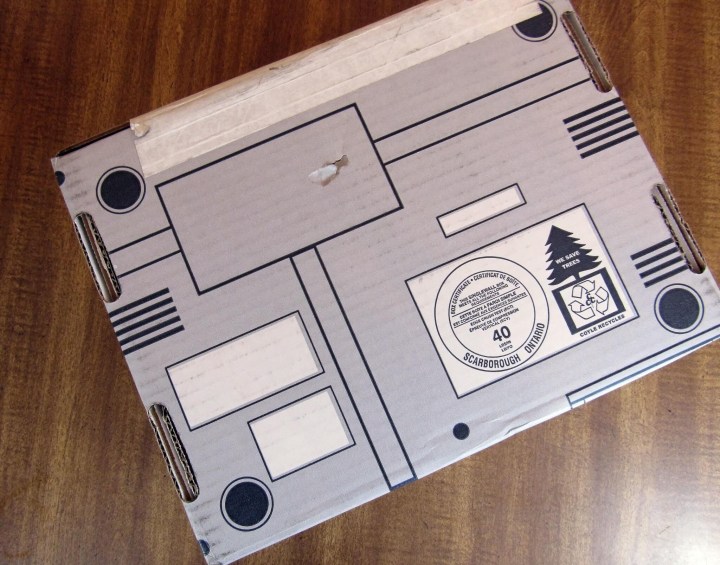 Arcade Block is part of the Nerd Block family and is a video game mystery box. Arcade Block focuses on 4-6 video game collectible, one exclusive gamer t-shirt, and a promised value of $60.00. Arcade Block begins shipping on the 25th of each month.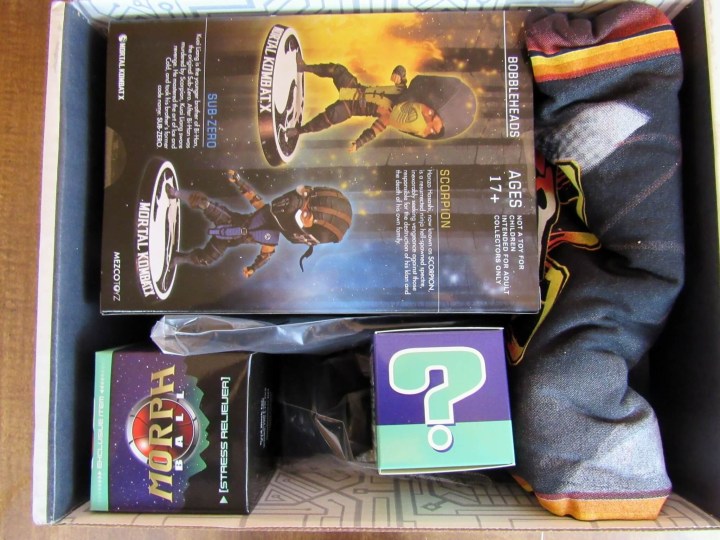 I've ordered Arcade Block a few times in the past for my boys,age 7 and 16. They were eager to get into the box. They love their video games!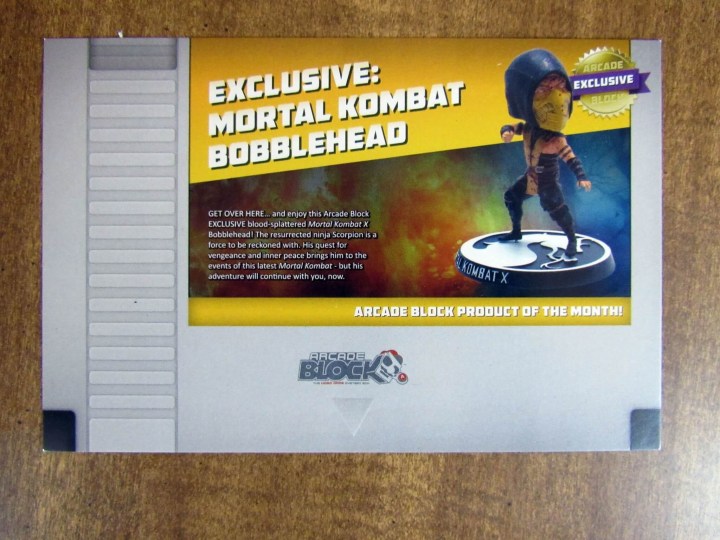 The Mortal Kombat Bobblehead is the Arcade Block Product of the Month. It's perfect timing with Mortal Kombat XL being released on March 1, 2016.
The additional items are listed on the information card. I wonder if T received the Ryu or Ken Street Fighter V t-shirt?
It looks like a great month that both boys can enjoy! I see Pokemon, Mario, Street Fighter and more. Looks like the t-shirt will be a surprise!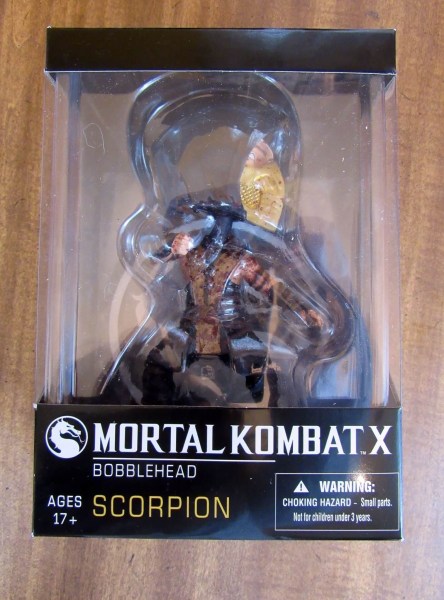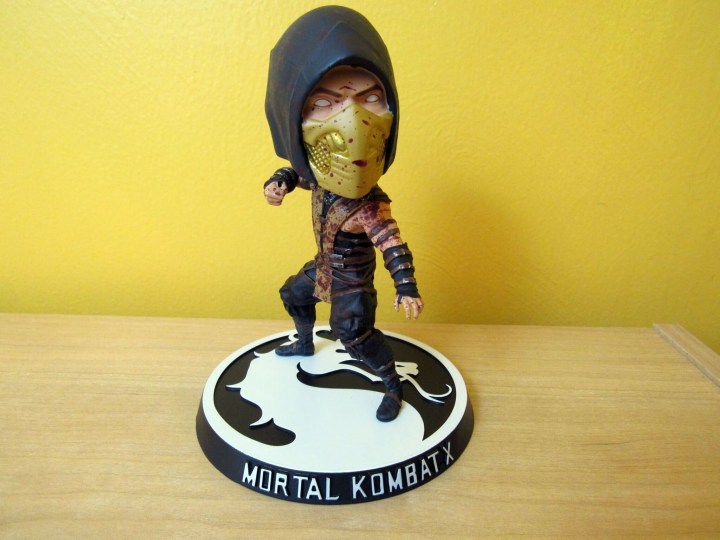 Mortal Kombat X Bobblehead Scorpion ($16.00)  Scorpion is a popular Mortal Kombat Character that seeks vengeance and inner peace. The blood spatter is an Arcade Block exclusive. Yay. Scorpion is an original character, a resurrected ninja,  and has been in all the Mortal Kombat games. Arcade Block did a great job with the exclusive by selecting a popular character from one of the most popular games of 2015 and a highly anticipated digital release in March 2016.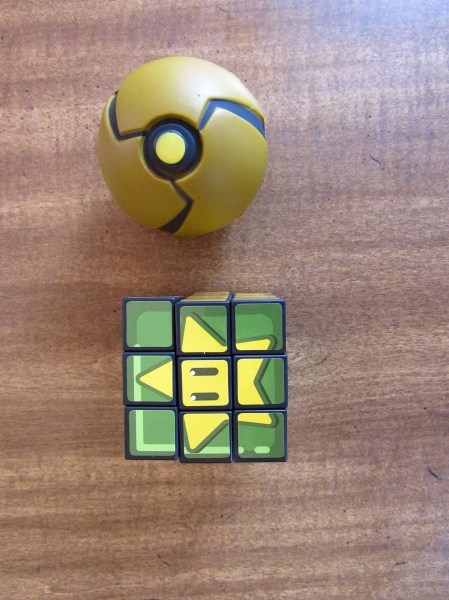 The Morphball Stress Reliever and Mario Puzzle Cube are Arcade Block Exclusives. They came in boxes that looked like blinds to the boys who did not take the time to read the boxes before ripping them open!
The Morphball is not a Pokemon Pokeball as my boys thought. It is Samus Aran's alt form in the Metroid games.  J has been using it a Pokeball. I don't have the heart to tell him differently.
The Mario Brothers Puzzle Cube operates similar to a Rubix Cube. We had fun playing with the cube and looking at the different sides. J is into Mario Maker and has claimed this for himself.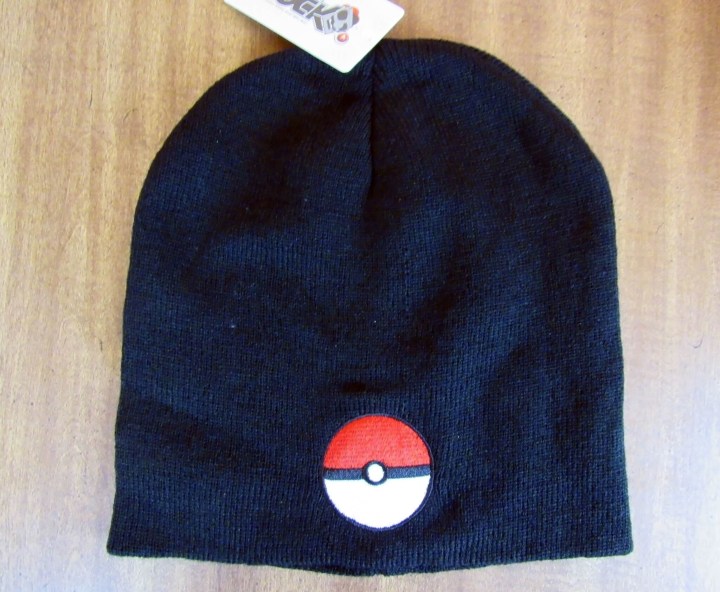 Pokemon Trainer Beanie – The Beanie fits an adult and keeps your head toasty while playing video games. J claimed it anyways because all Pokemon shall be his! He feels it matches his special pokeball.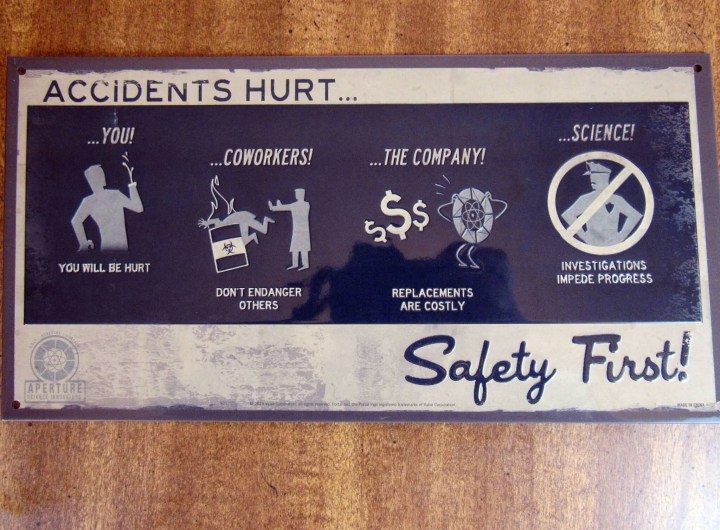 Portal 2 Safety First Tin Sign ($8.37) From my understanding, Portal is a game of puzzles that you solve by being the protagonist, Chell. She is at the Aperture Science Enrichment Center and using portals to help solve the problems. Chell is working hard because she receives cake at the end. I wonder if the farm inspector will find it funny if I hung the sign up in the barn?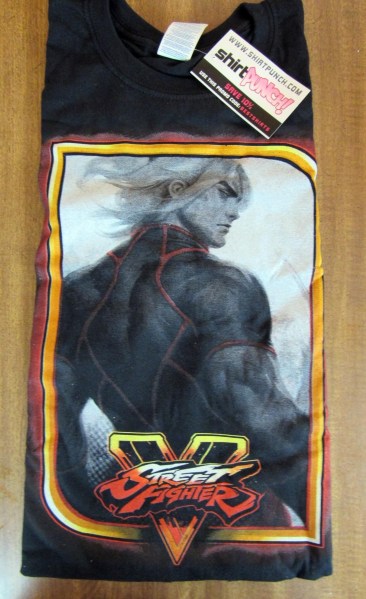 Street Fighter V Ken T-Shirt by Shirt Punch: T received Ken! Ken is one of the main characters of Street Fighter. The shirt celebrates the release of Street Fighter V coming out on February 16, 2016. Look at how his hair blows in the wind.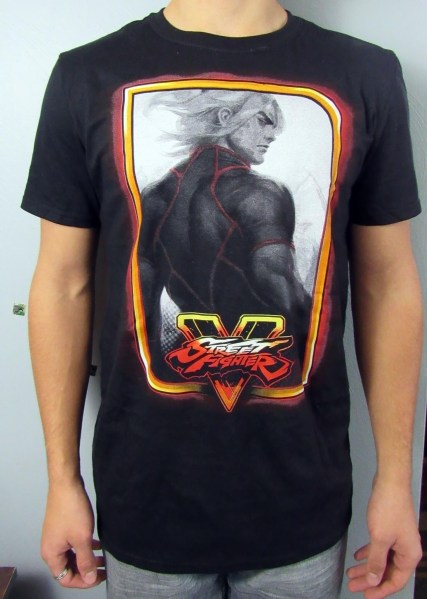 T likes the shirt. It's a soft 100% cotton t-shirt. The artwork is from Stanley Lau. Looks like Ken is eager to begin Street Fighter V.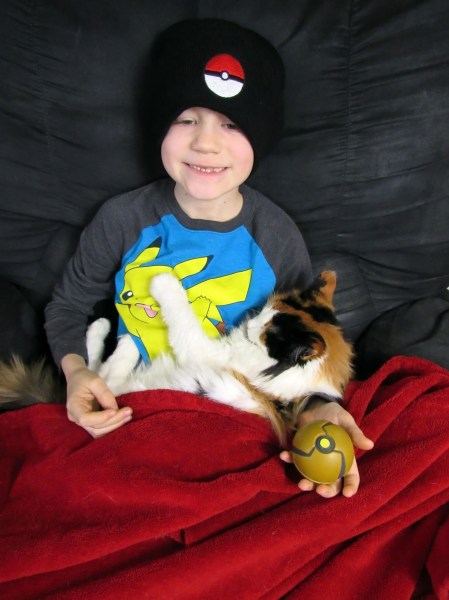 J is showing his Pokemon love by wearing the Pokemon hat and holding the "pokeball" aka morphball. Zelda is the mother to the famous Puss in Boots that likes to be in all the cat box reviews.
The January Arcade Block had a great mix of child-friendly games and more mature franchises. The timing of both the exclusive Bobbehead and t-shirt is something a true gamer can appreciate. Both boys are happy with the box. The variety of items along with the inclusion of a hat makes it a great January box!
What do you think of the January Arcade Block? Share your comments below!
Visit Arcade Block to subscribe or find out more!  Save 15% off your first box with coupon code SAVE15. (Enter code after green confirm order button.) Choose a longer subscription instead of the code for better savings!
The Subscription
:
Arcade Block
The Description
: A monthly mystery package delivered right to your door filled with apparel, toys, and collectibles all themed around video games! Every Arcade Block comes with a custom t-shirt (Has men's regular, fitted, and women's fitted tees – and now youth sizes!) and 5-6 epic items for you to tear into! Also available – Nerd Block Jr (Girl & Boy), Horror Block, Comic Block, and classic Nerd Block!
The Price
: $30.00 per month