How is Serendipity only $9.99?! I really don't know, it's such an awesome subscription! Serendipity by LLB is a bi-monthly subscription that provides a little something extra in between the regular Little Lace Boxes, as well as a fun way to deliver serendipitous discoveries right to your door.
It's only $10 every other month – so it's a bit difficult to resist this small indulgence!  This subscription isn't meant to have a theme and is a box (or bag) of really fun surprises. They say so right there!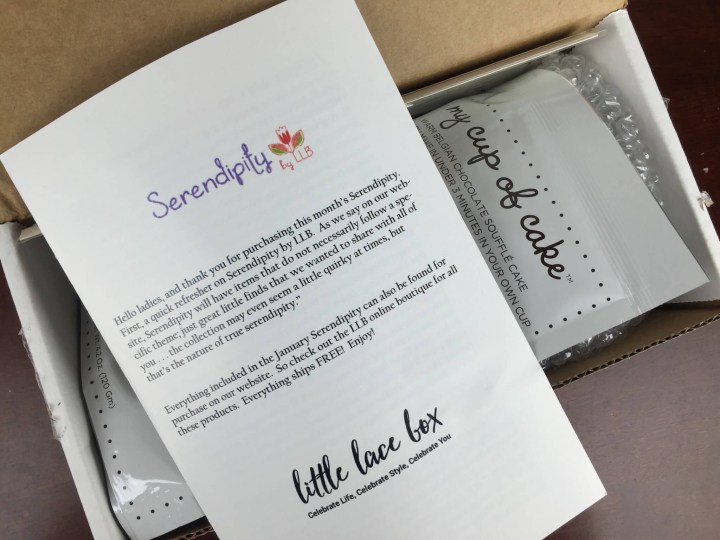 We got a big heavy box, which was really surprising! I couldn't wait to dig in. I love that they cleaned up the information letter and turned it into booklet form, it's a bit easier to read and looks nice and fresh.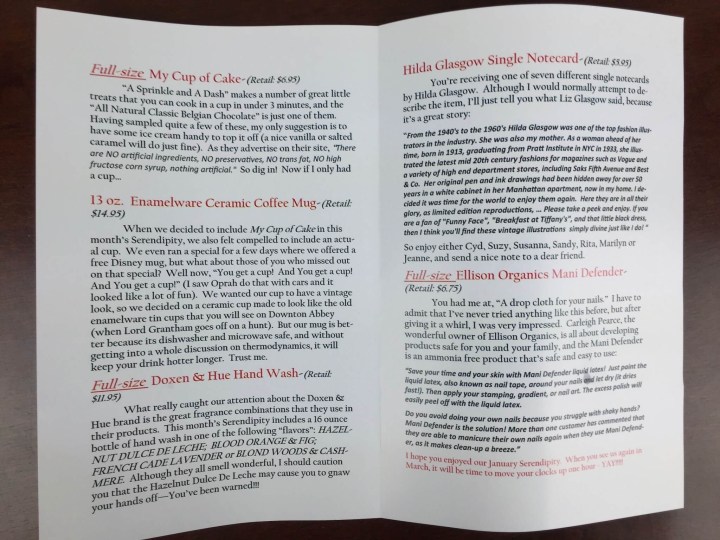 ,mThe information sheet gives quite a substantial amount of information for an inexpensive subscription, which is nice!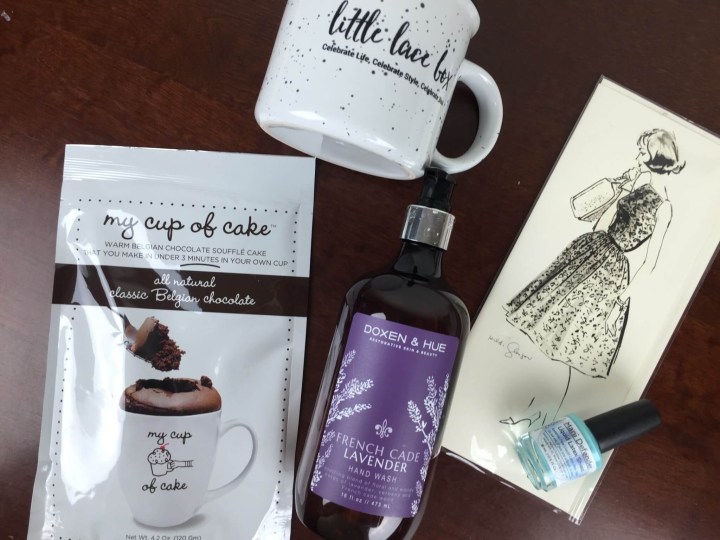 Everything in the January Serendipity by LLB!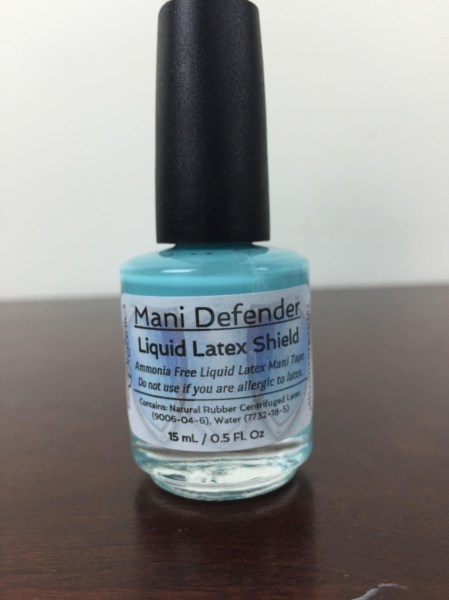 Ellison Organics Mani Defender ($6.75) I think I may have squealed when I opened the box and saw this item – I was going to buy some! I do like to stamp my nails and I will be a lot more likely to do it with this product! It's liquid latex nail tape and you just paint it on the skin around your nail and peel it off – just like when you paint a wall.

I popped over to instagram and found an example.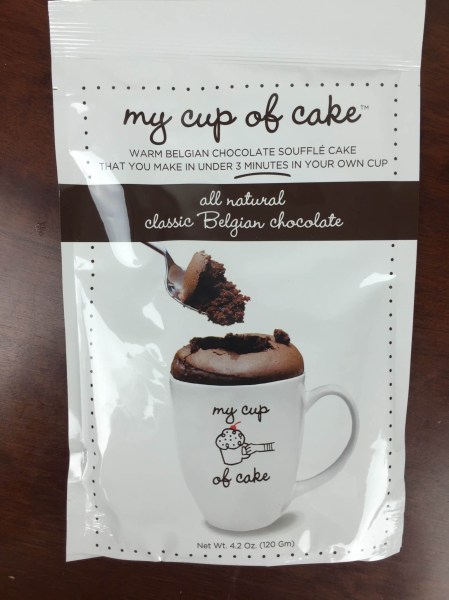 My Cup of Cake Pouch Souffle ($6) Yum! I admittedly haven't eaten mine from the December 2015 POPSUGAR box, so now my husband and I don't need to fight over it. Just add water, mix, and bake in the micro.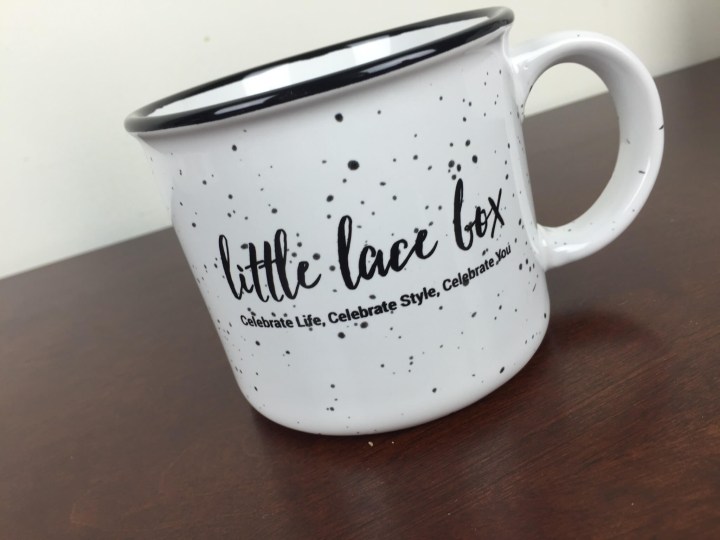 Enamelware Ceramic Little Lace Box Coffee Mug ($14.95) This mug is 13 ounces and you can use it to bake your cake! I thought that was super thoughtful because not everyone has a mug to fit the whole cake into. This is dishwasher and microwave safe and instead of reminding me of a campware mug, the spatter pattern is very Pollack. Also when you use it for cocoa it has a wide mouth so more whipped cream. Just sayin.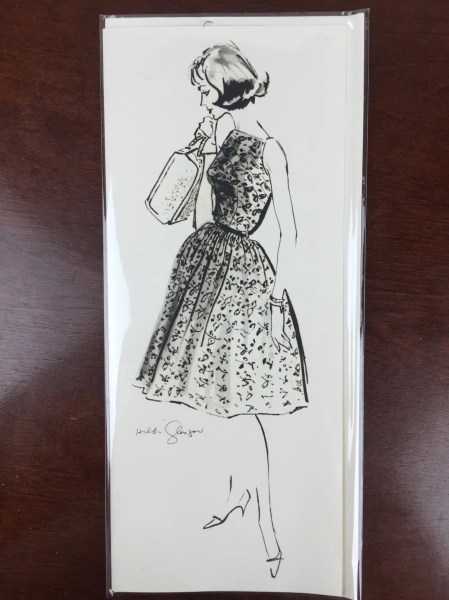 Hilda Glasgow Single Notecard ($5.95) I hope nobody expects this card from me in the mail anytime soon, because I'll be keeping it.  I love the story behind this card!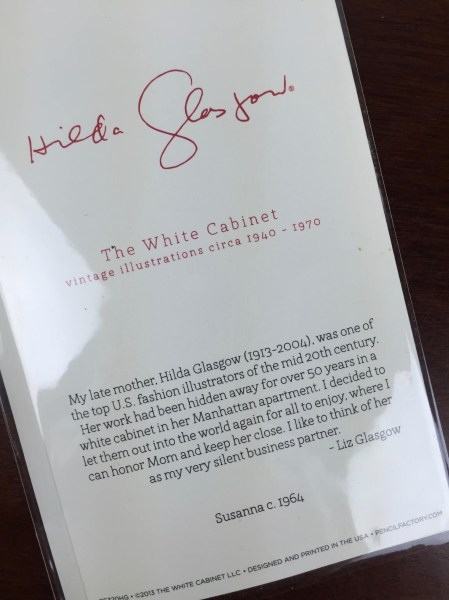 Hilda Glasgow was one of the top fashion illustrators from the 40s to the 60s. All her original artwork was filed away in her apartment, and her daughter prints limited edition copies so they can be enjoyed again! And I totally did.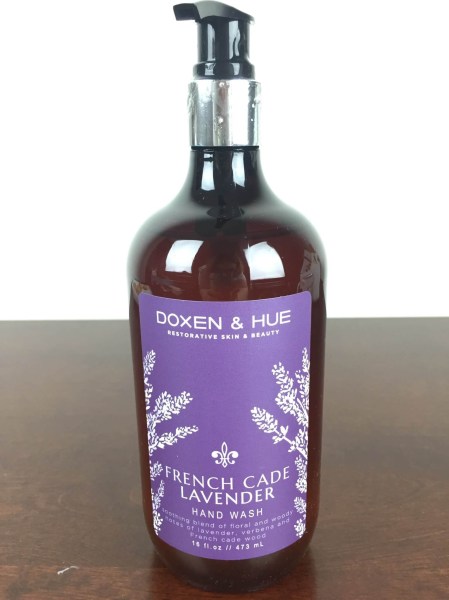 Doxen & Hue Hand Wash in French Cade Lavender ($10) This is a giant, delicious bottle of hand wash that Serendipity sent out in these additional flavors: Hazelnut Dulce de Leche, Blood Orange & Fig, and Blond Woods & Cashmere. If you got a different scent I so want to know how it smells! This is a very softening hand wash with jojoba oil, and a totally terrific brand discovery.
Basically Serendipity does a better job of shopping for me than I do myself, and at a much reduced price. I am thrilled with the January box!
There are no coupons or deals on Serendipity (which is price-wise cheap!) but you can use these codes to save on the regular Little Lace Box subscription!
Save $15 on an 6 month subscription (3 boxes). Use coupon code HELLO15.

Save $30 on an annual subscription (6 boxes). Use coupon code HELLO30.

Take $10 off your first box. Use coupon code HELLO10.
Visit Serendipity by LLB to find out more or to subscribe! (The March box isn't currently for sale quite yet, I'll post when it is!)
The Subscription
: 
Serendipity by LLB
The Description
: Get a fun surprise of delightful odds and ends in the "off" months of Little Lace Box in a dazzling red pouch!
The Price
: $9.99 every other month