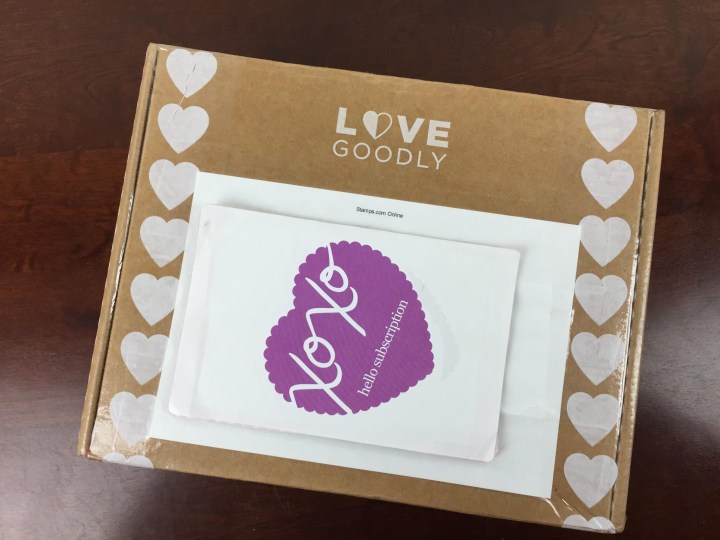 Love Goodly is a new bi-monthly vegan and eco-friendly subscription box. Every box features 5-7 cruelty-free and non-toxic products just for you – beauty, lifestyle, home, wellness, jewelry and accessories, and cosmetics. Every purchase supports a cause. This is the August/September 2015 box, so if you subscribe now you'll get a box for October/November!
The side of the box describes what's inside: Eco. Natural. Healthy. No Animals Harmed. Curated with Love. The whole thing is pretty!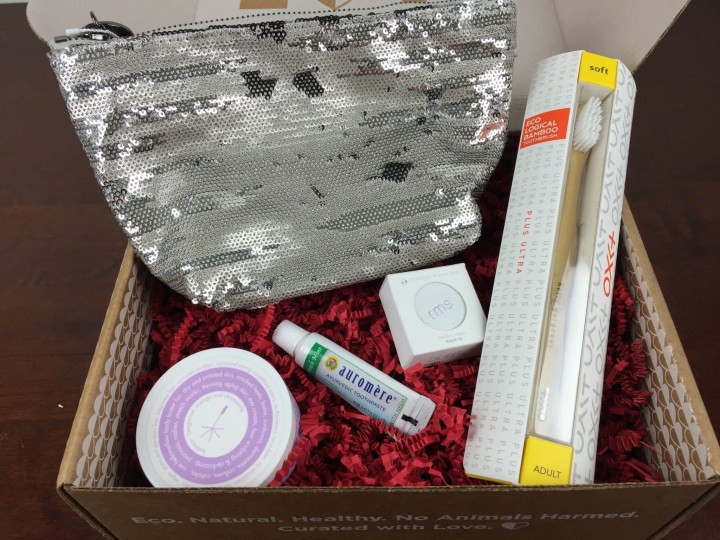 Everything in the December/January Love Goodly Box!
The information card details each of the full-size items in the box.
The box came with a recipe card from The Forks Over Knives Plan, which advocates a whole-food plant-based diet.
Plus Ultra Hello Gorgeous Toothbrush ($5.99)
Auromere Ayurvedic Toothpaste travel size ($1)
I love how this toothbrush tells me how pretty I am! This is a renewable bamboo toothbrush (which is also anti-bacterial!), made with soft bristles as recommended by dentists! It came with a travel size toothpaste that is free of fluoride, gluten, bleaches, artificial sweeteners, dyes, and animal ingredients and that has a fresh mint flavor! Auromere uses ayurvedic ingredients to help balance your mouth environment and get your teeth clean.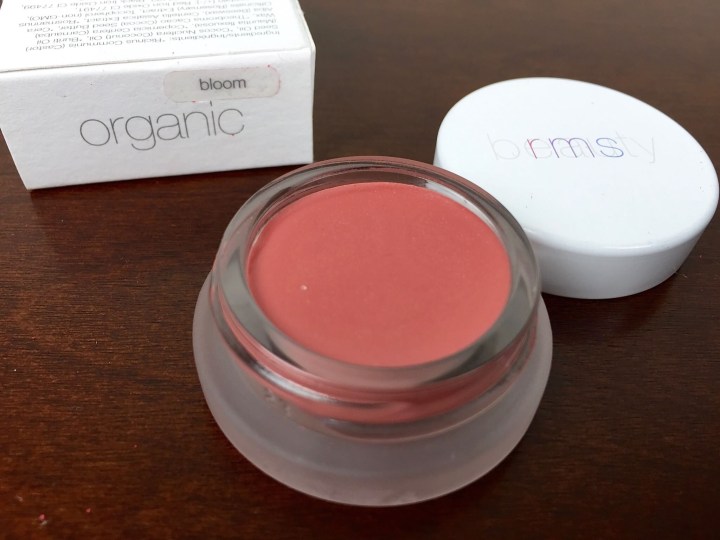 RMS Beauty Lip Shine in Bloom ($25) This is a bit of an unusual product for a vegan subscription box, but subscribers were notified in advance and offered an alternative product –
 Lippy Girl Vegocentric Lipstick in Schmoopy ($23). The Lip Shine is made with ethically sourced beeswax that supports the Save the Bees initiative. It's still an animal byproduct so I'm sure some subscribers feelings were mixed on this one. The product itself is super pretty and made with organic ingredients including nourishing buruti oil. This product is quite pigmented and a really nice find.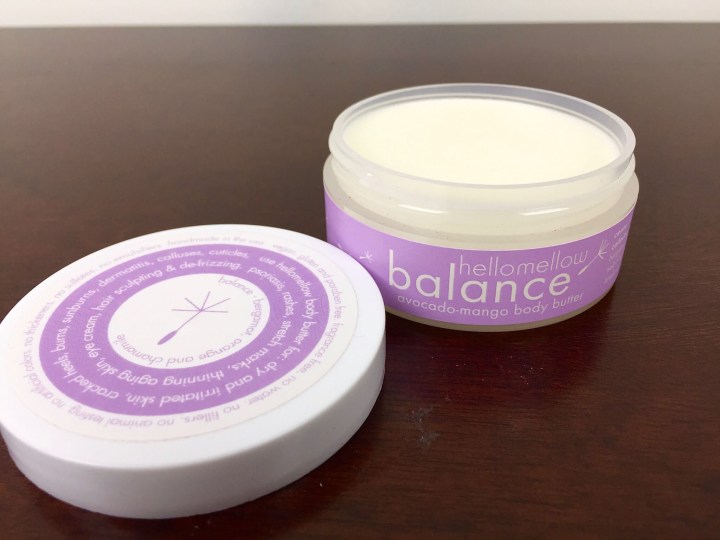 hellomellow Body Butter in Balance ($22) This body butter is only avocado and mango butters plus essential oils. For balance they include bergamot, orange, and chamomile, which is super calming and balancing. It's ultra moisturizing and nourishing and a perfect skin treat!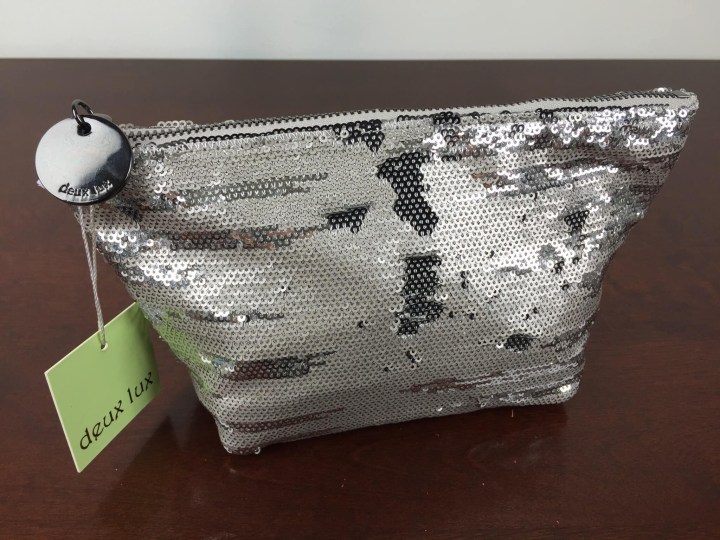 Deux Lux sequin cosmetic case ($40) If you're unfamiliar with Deux Lux they're a super popular accessories and handbag brand that produces great luxe vegan leather products. They're super soft! This one was sparkled out and covered in sequins,  but the inside gives you a taste of their vegan leather materials. This is the perfect item for this box because it gives vegans the opportunity to sample the product while also providing a holiday friendly bag!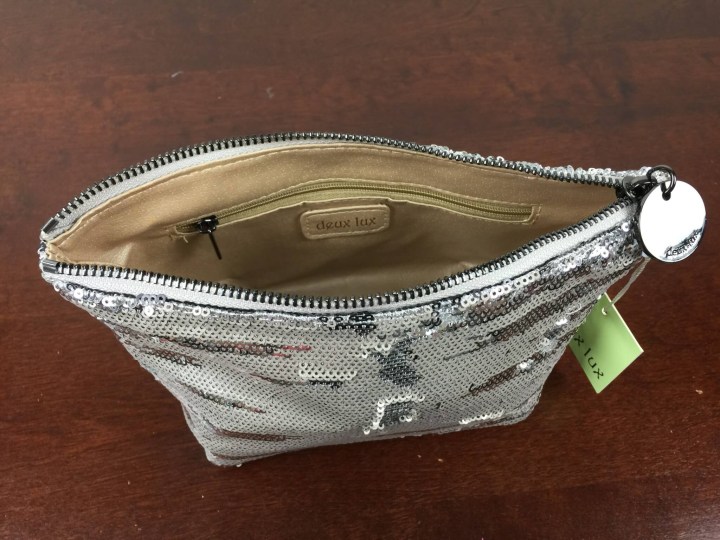 I thought this was a fantastic box and I absolutely look forward to every box. It always has a high value (this month was $94) too! Love Goodly is an excellent vegan lifestyle subscription box – like a vegan-friendly Popsugar – and I love that it's not just beauty or just food but is instead an eco-friendly box of goodies that is curated for the whole (vegan) person! I can't think of any other similar subscriptions and this box is really filling a definite need in the vegan community.
Visit Love Goodly to subscribe or find out more! Through December 31 use coupon code LOVE12DAYS to save $12 off your first box! This is a steal and I think the box is likely to sell out before January with a 1/3 off deal like this.
The Subscription
:
Love Goodly
The Description
: Every other month you'll receive 5-7 cruelty-free, natural, vegan products, including a mix of full size products and deluxe samples of nontoxic beauty and skincare, healthy snacks and eco style accessories.
The Price
:
$39.95 every other month