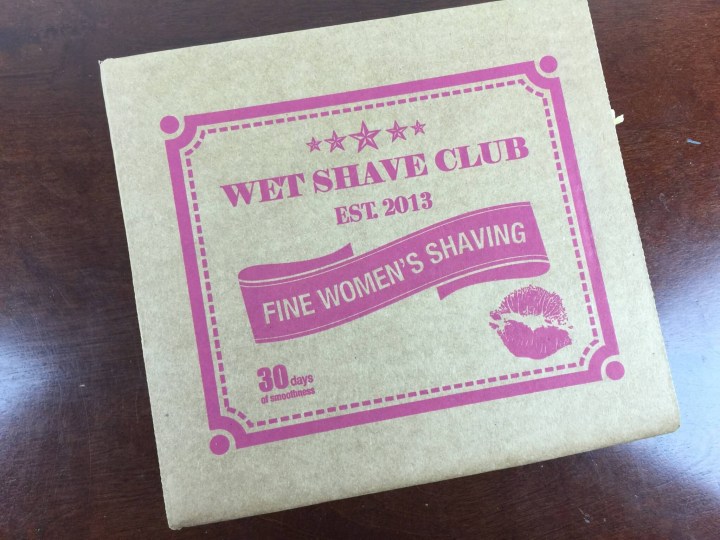 Wet Shave Club is a monthly subscription box devoted to the art of wet shaving. They've recently debuted the Ladies' Box! Instead of 30 days of handsomeness, you'll receive 30 days of smoothness in every box. Your first box will be a starter box to ensure you have the proper tools and information. Subsequent monthly boxes will not include the brush and razor. Instead, you'll be receiving additional blades, soap, and other shaving accoutrements, like the box I am reviewing here.
NEW SUBSCRIPTION PRICES:
1 Month: $24.99
3 Months: $23.99
6 Months: $22.99
1 Year: $21.99
These are a significant savings over the old price!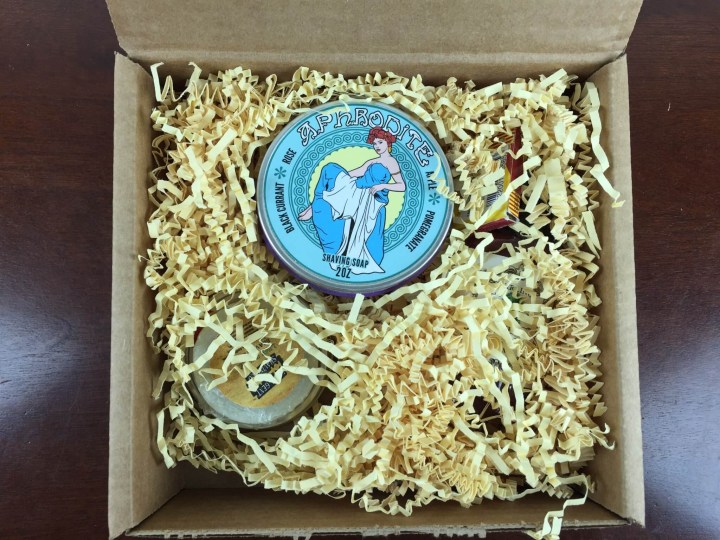 Just like the men's version of the box, you receive 5-6 items in follow-on boxes.  The crinkles protect everything and also prolong the suspense of unboxing!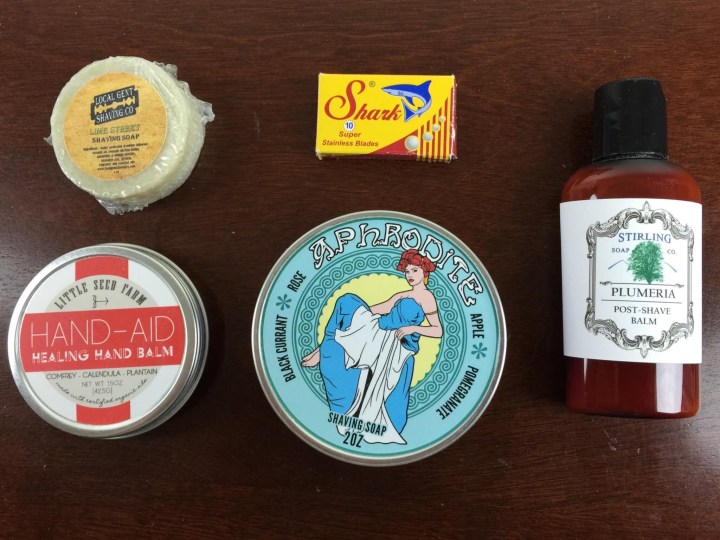 Everything in my Wet Shave Club October box.  It was a nicely balanced box — razor refills, two shaving soaps, and two balms.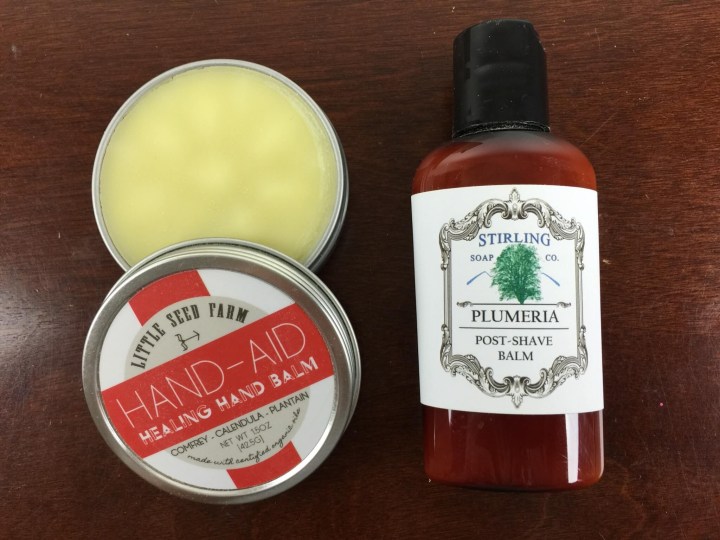 Little Seed Farm Hand-Aid Healing Hand Balm:  The traditional healing herb, comfrey, is blended with calendula cream to sooth and heal cracked, dry, or damaged skin.  Plantain herb (Plantago, not the banana-relative) adds anti-inflammatory properties as well.
Stirling Soap Co. Plumeria Post-Shave Balm:  The sweet, floral scent of plumeria gives this lotion pleasant and pretty fragrance.

Aphrodite Shaving Soap:  Fruit and flowers are infused into this gelatinous soap, giving it a sweet, strong scent.  I couldn't make out the individual ingredients by nose — it ends up having a mixed-berry scent.  The texture is akin to a thick custard.
Local Gent Shaving Co. Lime Street Shaving Soap:  This dense puck of soap is a convenient size for use in the shower, as you can fit your finger around the entire circumference.   The scent is a bright and powerful lime — very refreshing for the morning!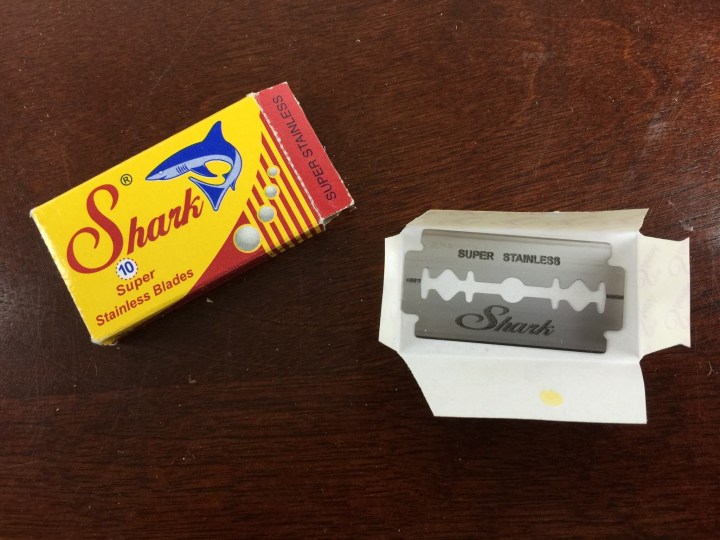 Shark Super Stainless Blades:  Changing blades often is the key to a consistent quality shave.  Sharks start out very sharp, and say that way for several shaves.  This 10 pack has enough coated blades to last easily to the next Wet Shave Club box.
This was a pretty decent follow-on box, and it had the essentials required to continue shaving through the next month (they did a good job of providing everything needed – razors, soap/lubricant, and balm – instead of a random assortment of products).  I also liked getting two soaps — for me, the Aphrodite was a little fruity, and I loved the lime, but I could see someone feeling the opposite way regarding those two products, so I appreciated the provision of an alternate.
Visit Wet Shave Club for Women to subscribe or find out more!
The Subscription
:
Wet Shave Club for Women
The Description
: Experience the joys of shaving like a man with a box curated for women. Each month, we send razors, blades, brushes, soaps, lotions and more from around the world.
The Price
: $24.99 per month
The Coupon
: Get $10 off your first month with code 
HELLOSHAVE10
!