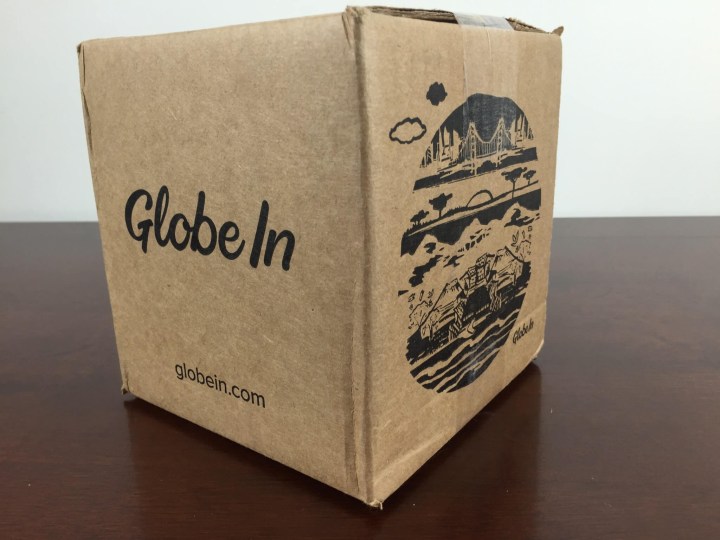 GlobeIn Artisan Gift Box is a monthly subscription box full of artisan goods from producers all over the world.  GlobeIn sources its products exclusively from non-profits, artisan collectives and other organizations that ensure a fair wage is paid to the artisans and farmers.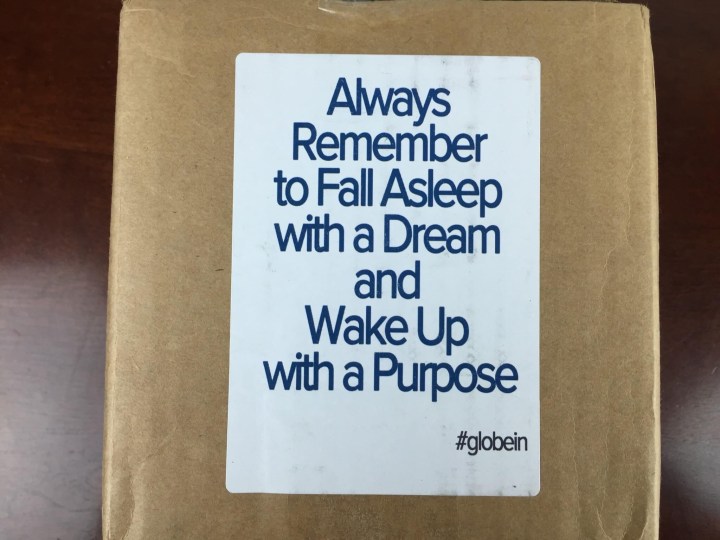 The theme for November was BEDROOM.
The bedroom is a place of rest and renewal for our most quiet, private selves. It's the place where we wake out of sleep and that we return to each night, back from the world, to dream and to love and to look in the mirror.

Tucked away from the public, the bedroom is a place that beckons us to soften. Each item in your box is aimed toward enhancing this room's ability to nourish and revive, to return you to yourself through simple, personal pleasures.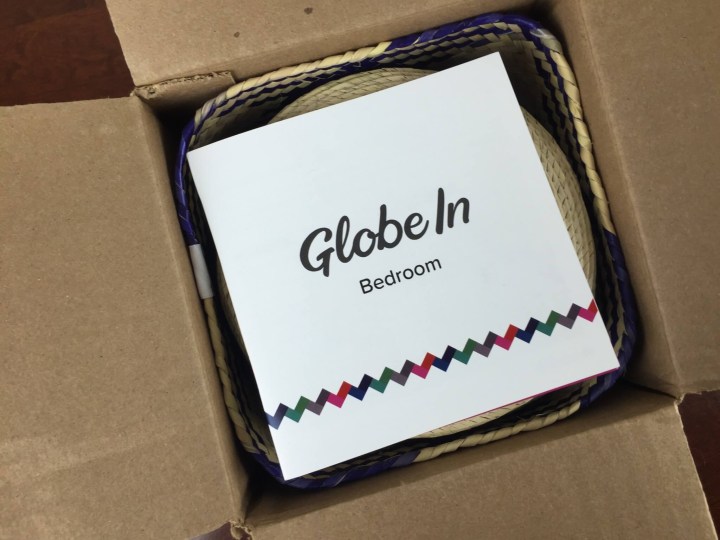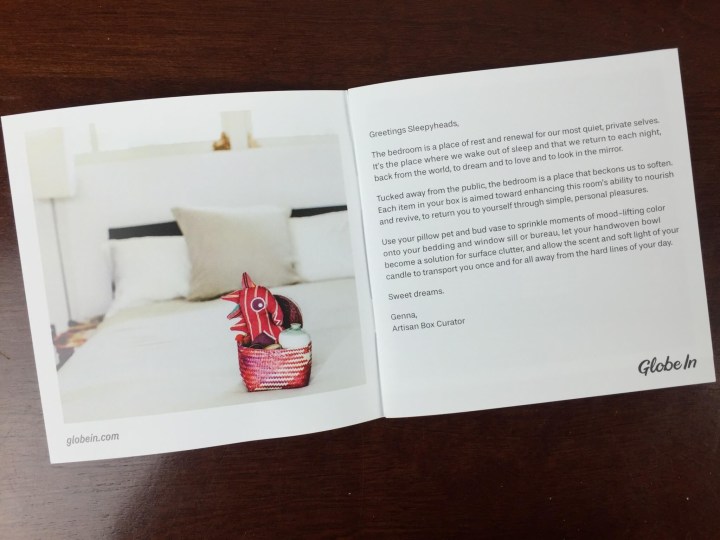 The information booklet comes with a curator's letter detailing how you might use each item to make your bedroom a place of sanctuary.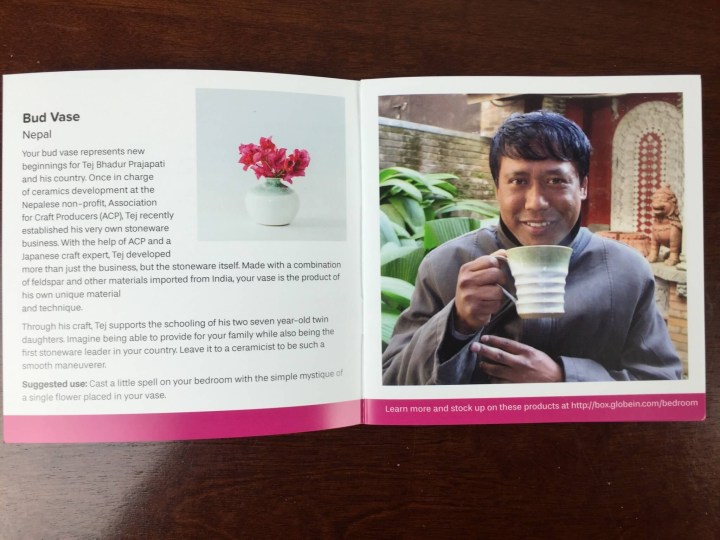 The booklet contains the story of each artisan featured in the box.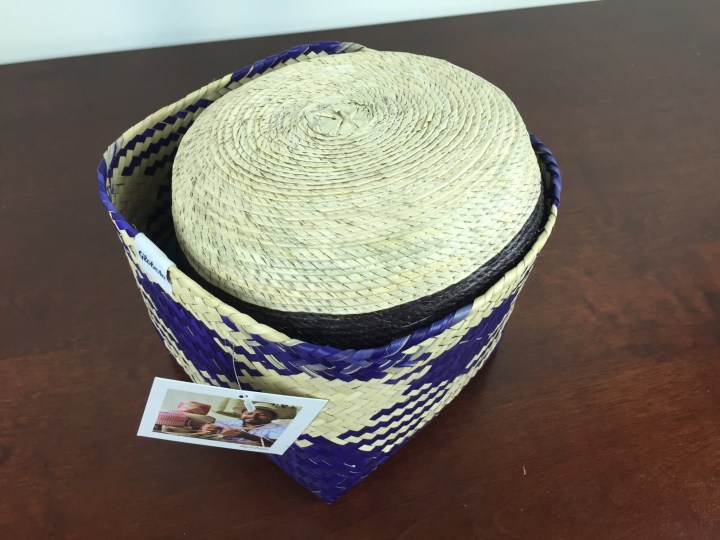 Everything inside is contained inside a handwoven palm leaf basket.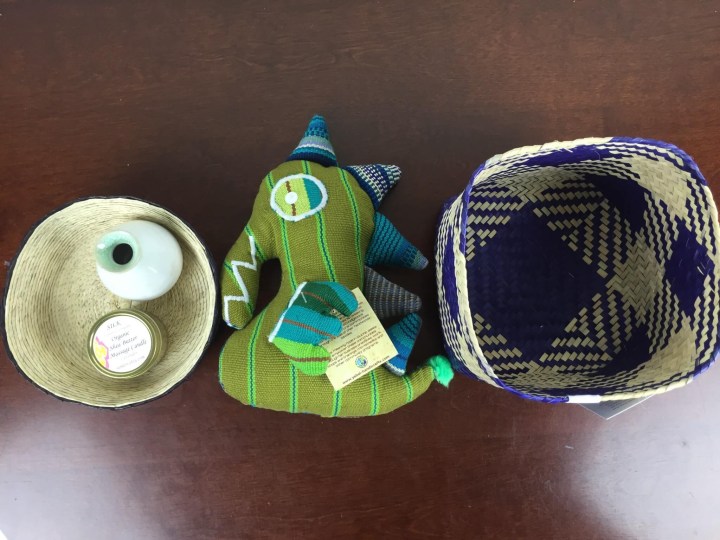 Everything in this month's box!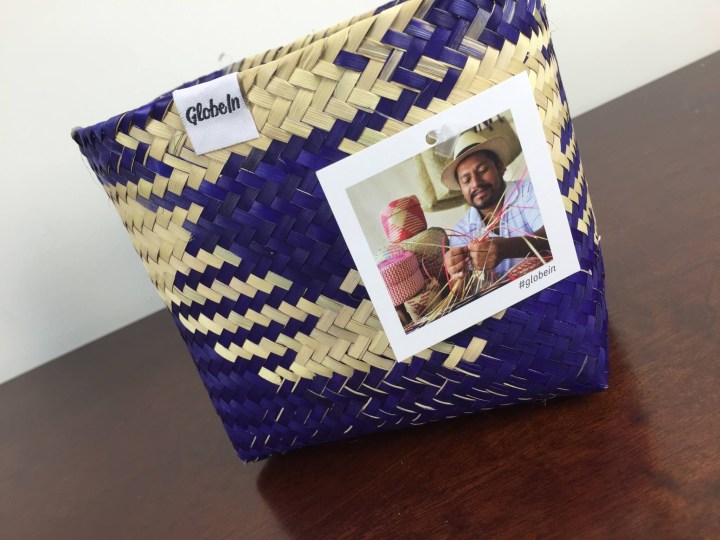 Palm Leaf Basket by Don Juan Garcia Lopez ($12) I was originally a bit skeptical about this new lidless design, but I totally love it. I love the rounded square – it holds a bit more – and the fact that I don't have a lid hanging around when I just have too much for the basket. I am certain my husband will steal this one for his hot sauce collection (it is stored in one of the older design baskets and he ridiculously rests the lid on top of all of his sauces).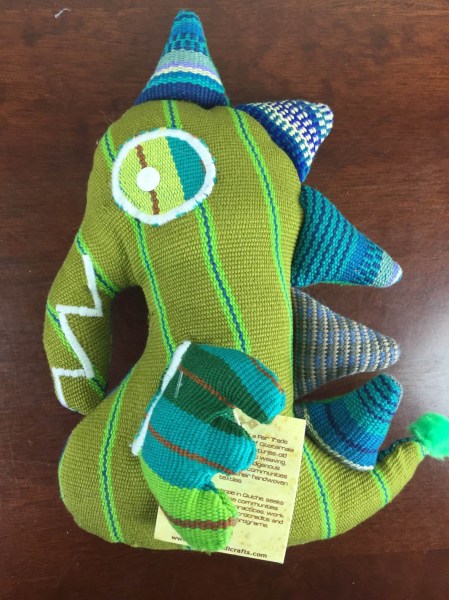 Y'abal Handicrafts Blue Seahorse Pillow Pet ($24.95) Each side of this cute seahorse has a different look! Every seahorse is uniquely handcrafted from handloomed fabrics.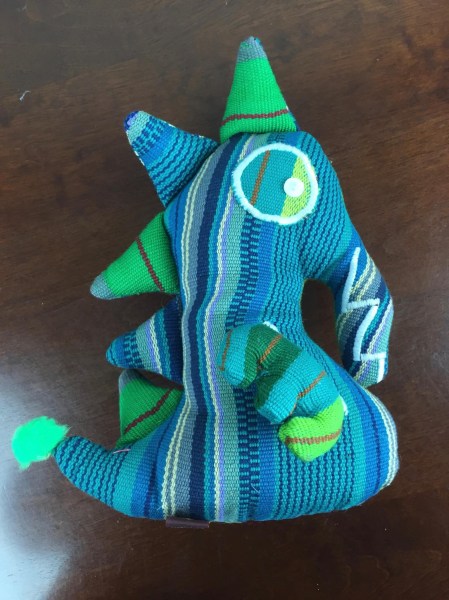 The sales of this pillow pet create economic opportunities in Mayan communities. The designer's sister was recently diagnosed with breast cancer and the entire family has been working to raise funds for her care through these sweet creatures.
Sundos Massage Oil Candle with Shea Butter ($5) This candle is beautifully scented with lavender and uses organic shea butter so you can use it as a massage candle as well. It helps provide economic advantages to women in Ghana.
Handmade Bud Vase from Ten Thousand Villages ($12) Tej Bhadur Prajapati was once in charge of ceramics at the Nepalese Association for Craft Producers, but has now established stoneware as a business in Nepal, importing the feldspar. This is gorgeous and understated, and supports the education of his 7 year old twin girls.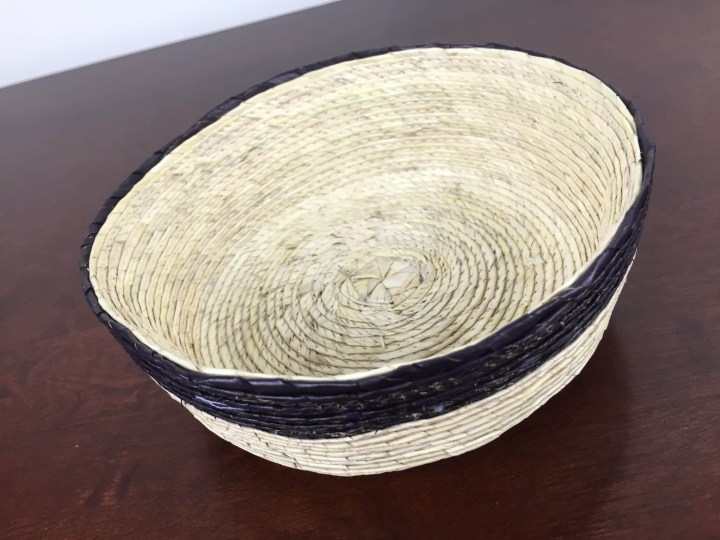 Handwoven Bowl by Makaua ($10) This bowl is deceptively thick and super sturdy! This will make a nice catchall bowl.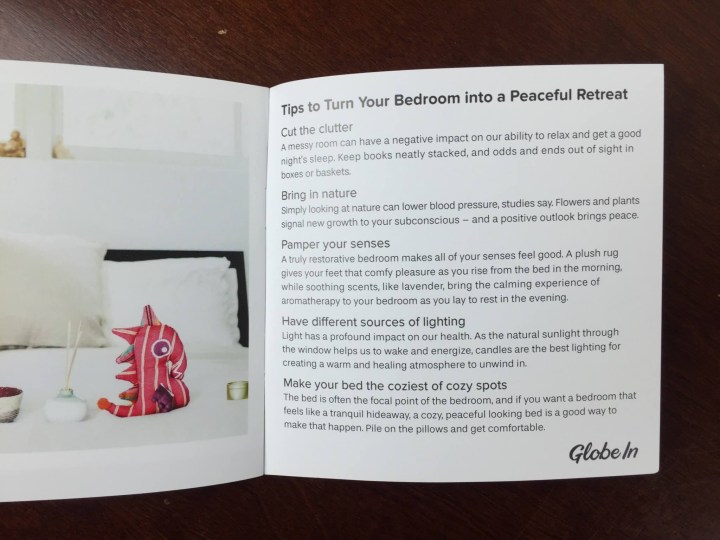 The end of the booklet gives tips on turning your bedroom into a retreat. This was a really nicely themed box with a value of about $64. I do love getting organizing things so I was super happy with this month, and I can't wait to find some interesting natural adornments for my bud vase. My favorite item though was the pillow!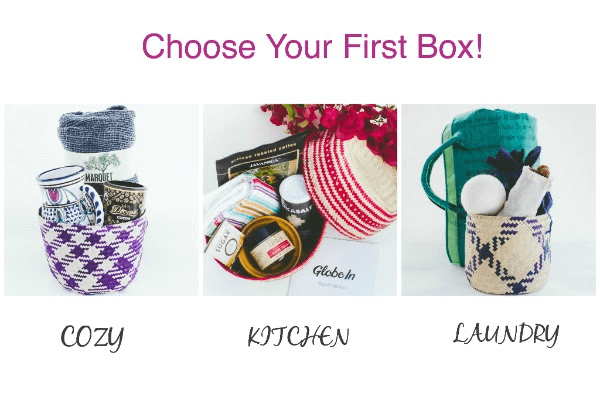 New subscribers to Globein Artisan Gift Box selecting the three month plan will be able to select their first box. Visit the site to see all the available themes! You can use code BEDROOM to save $25% on your first box of a 3+ month subscription. Bedroom Artisan Boxes are available for pre-order until November 15th.
Visit GlobeIn Artisan Gift Box to subscribe or find out more! Save 25% off your first month with 3+ month subscription. Use coupon code  WELCOME.
The Subscription
:
GlobeIn Artisan Gift Box
The Description
: "The globe in a box" – a themed collection of 3 to 5 artisan-made products from around the world. Each box includes stories on the country of origin and the artisan behind each product.
The Price
: $40.00 per month