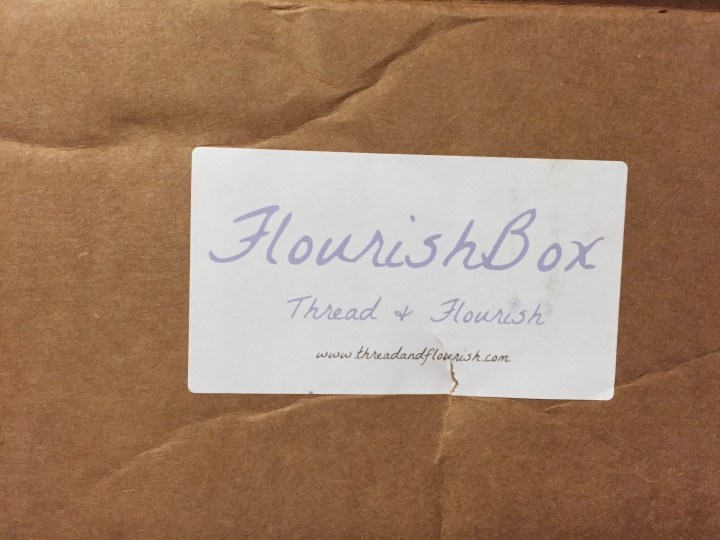 Thread & Flourish is a bi-monthly scarf subscription box featuring handmade and globally responsible scarves, plus two fair trade goodies every month! They source their items through trusted suppliers who uphold ethical standards and safe working environments for their employees. A bonus – all the scarves are made from natural fabrics, too! Boxes ship in January, March, May, July, September and November.
The information card has the details on the items and producers.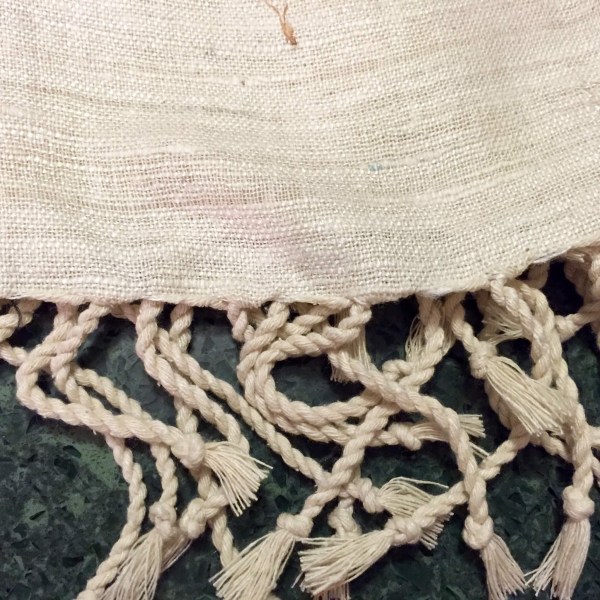 Novica Handwoven Eri Silk Scarf ($50) The first item that I unwrapped was a beautiful handwoven Eri Silk scarf.  It looks so much like linen that I was quite surprised that it was soft to the touch.  This scarf was woven on a traditional loom by the artists of Pradan, an organization dedicated to assisting women in India and can take up to two days to finish.  Unusually, the silk is harvested from cocoons, not the silk worm, so it's not violent/vegan.
Stretchable Recycled Paper Bracelet ($9) The next item I saw was the recycled paper bead bracelet from Kenya. I already have several paper bead jewelry products so I was happy to know once again I'm supporting women around the world whose job is to make the beads and create the jewelry.
Mulberry Bark Notebook ($8) The last item is the very colorful and eco-friendly Mulberry bark notebook made in Thailand supporting rural Thai artists.  This notebook is well crafted as I have seen other handmade notebooks that looked handmade.  This one will be a gift for a good friend who loves to journal. It's unlined so you are free to doodle, write, or whatever you want.
 It's always exciting to get boxes in the mail and knowing that a purchase helps others makes it even better. The items in this box had a total value of around $67 and everything inside provided employment and support for artisans. It was a nice bonus that the items were socially and ecologically responsible too!
Visit Thread & Flourish to subscribe or find out more!
The Subscription
:
Thread & Flourish
The Description
: Thread & Flourish is the scarf subscription that's handmade, globally responsible and boho fabulous. Receive handmade scarves from artists all over the world, plus two extra fair trade goodies every other month.
The Price
: $35.95 every other month