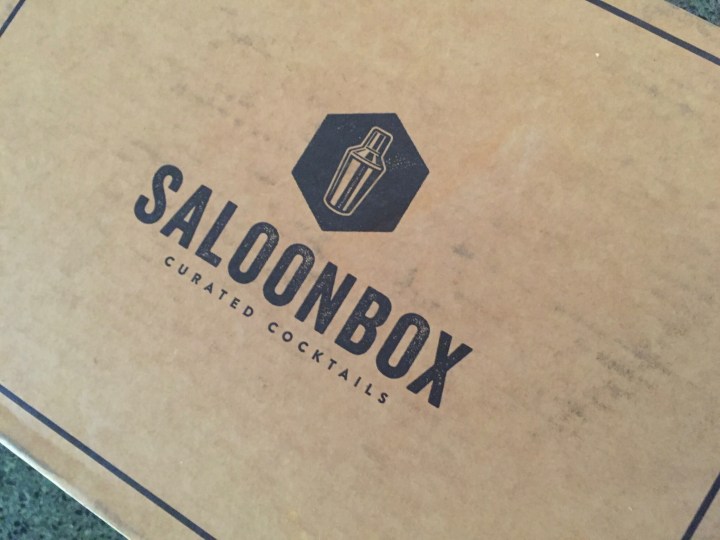 SaloonBox is a monthly cocktail subscription box. Every month you'll receive two cocktail recipes, top-shelf liquors for the recipes along with any specialty items, plus the background on each cocktail.
Instead of an information card, a letter to subscribers is included. I was excited that the box included a wooden muddler as a bonus item to help mix the drinks. The cocktails had their own recipe card apart from the information on the ingredients and other items in the box.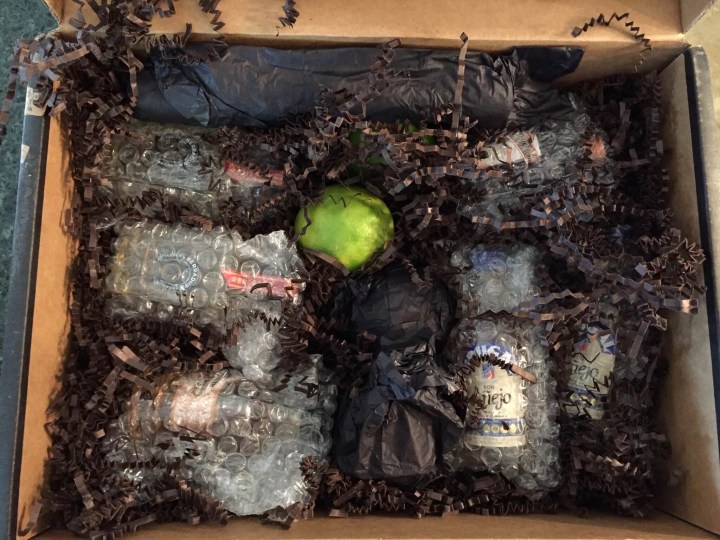 Because this box may contain perishable items, you should open it right away – which you should do anyways so you can make cocktails!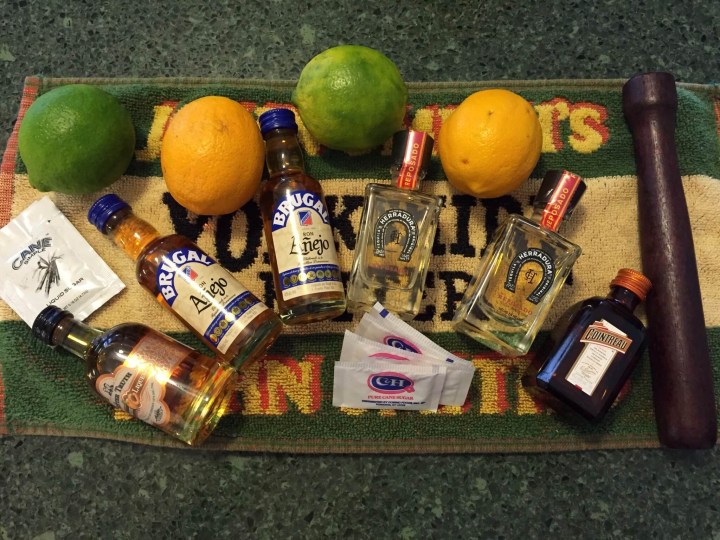 The box contained 2 limes, 2 lemons, a wooden muddler, Cane Simple Syrup, C&H pure cane sugar, Cointreau, Reposada Tequila Herradura, The Bitter Truth Apricot Liqueur, and Brugal Anejo rum.
This was a fun box to review!  Family dinner night is on Wednesdays and I invite my parents, two daughters and their kids.  My family does drink alcohol, wine being the favorite, followed by beer and then hard liquors.  I was making chicken pot pie and just what drink doesn't go with that?
I precut the limes and lemons and had an area prepped.  As soon as my oldest walked in I corralled her to start making the drinks.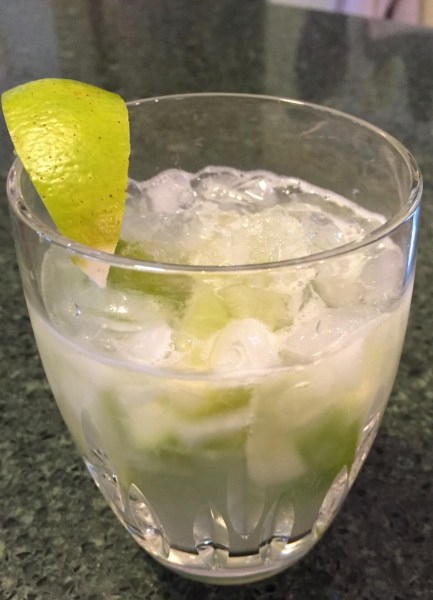 The Caipirissima: The mixologist for this drink is PlumpJack's Josh Thinnes from San Francisco and is a twist on the classic Daiquiri! This used the Brugal Anejo rum and the Cointreau, which is citrus flavored, and accented with lime and cane sugar.
First my daughter made the Caipirissima and she said it was easy and fast to make.  I like rum so I rated this an 8.5 on a scale of 1-10.  We passed the glasses around and most everyone liked this drink, the group overall gave it an 8.  Not everyone cares for rum like me.  We found the flavors of orange and rum a fine mix.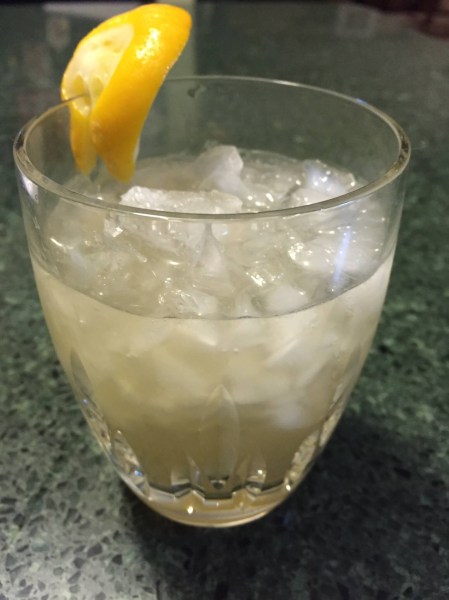 Smash Cocktail: This drink was created by Matt Grippo, the bar manager at Blackbird in San Francisco. Herradura Tequila combined with the unusual apricot liqueur along with smashed lemon and simple syrup.
The Smash Cocktail didn't receive the good reviews as the first drink.  Could it have been we're just not used to the strong taste of tequila?  My mother said the tequila was too strong for her.  My oldest daughter mentioned the ratio of tequila to juice was a bit high.  Over all, the comment of not sweet enough was agreed upon.  They couldn't taste the apricots but I'm a Mediterranean apricot eater and I could taste the apricot. I thought the taste of apricot was slightly overwhelmed by the lemon juice.  Maybe using orange juice instead of lemon would help bolster the apricot taste?  This was a 6 on our scale.  But make no mistake, we finished all the drinks, every drop.  No alcohol abuse in this family.
The only directions we didn't follow were to chill the glasses.  My cocktail glasses are crystal and I'm not about to chance them in the freezer.  We also don't have a shaker so we substituted  a Tupperware container with lid.  
My family enjoyed sampling the two different drinks. It was very easy to mix up some new and interesting cocktails without having to source the ingredients, and all the spirits were definitely top shelf. Here's a peek at next month's offering: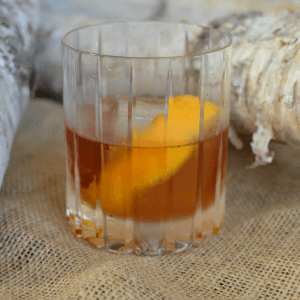 We are so excited about our November kit! It is full of Fall flavors, amazing craft ingredients and comes from some of the best bartenders in the world!

The first cocktail on the menu is called Jack Of All Trades. The man behind the drink is Geoffrey Rush from Rickhouse in San Francisco. The spirit forward cocktail uses calvados, which is a French apple brandy liqueur, rye whiskey, and Scrappy's Aromatic Bitters , founded by a Seattle bartender Miles Thomas. It's topped of with a spoon of maple syrup and sipped over a large ice-cube. A perfect libation to sip by the fire.

Our second drink is a lovely concoction by the talented Simone Mims from the legendary Foreign Cinema restaurant in San Francisco. It's made with dark rum, honey syrup and sparkling wine. We're using Bodkin Wines , which is California's first sparkling Sauvignon Blanc. A perfect drink to start welcoming the holidays this season.
Visit SaloonBox to subscribe or find out more!
The Subscription
:
SaloonBox
The Description
: Try a wide array of top-shelf liquors and spirits without spending a lot of money buying full-sized bottles. Your subscription provides one monthly box. In it you'll find two original recipes, ingredients and a background on your cocktail, each ingredient and the mixologist. No running to the store to search for hard-to-find ingredients.
The Price
: $32.50 per month