EggDrop is a monthly subscription box for kids or other blind bag, blind box, mashems, shopkins, and kinder egg fiends! Which now that I have opened this box is also me! Every box contains 6 "blind" toys and surprise eggs from the hottest franchises and it's just a load of fun.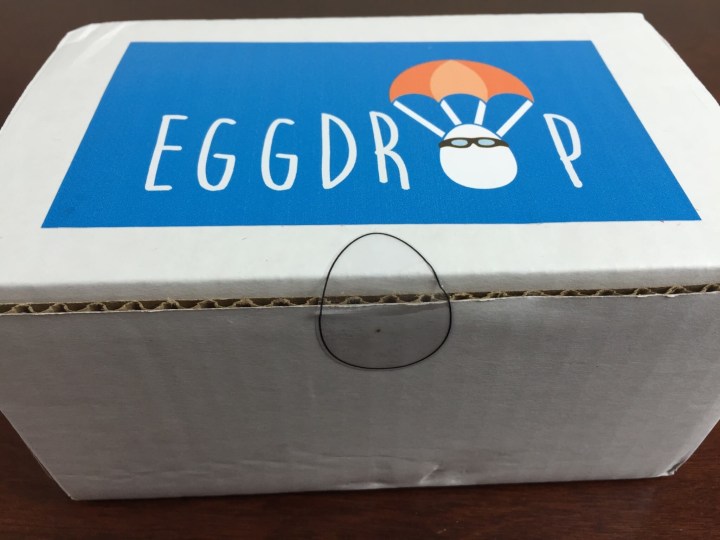 I'm honestly not sure if this was the August or September 2015 EggDrop box, but it doesn't really matter, because it's all blind bags!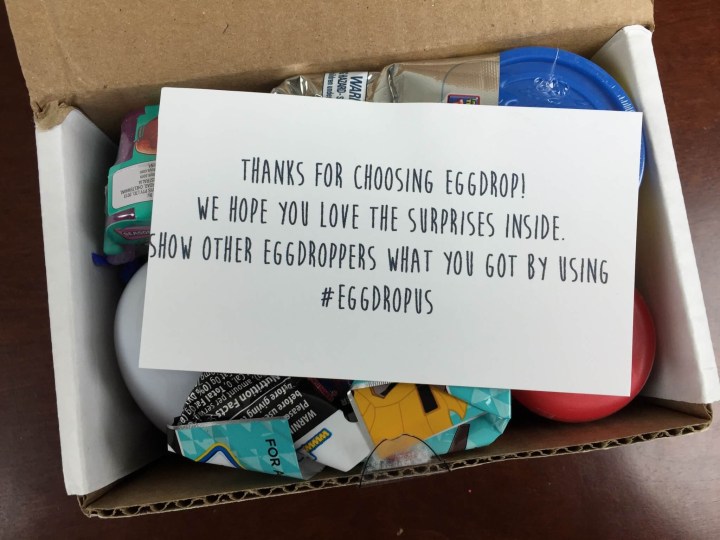 Use #Eggdropus to share your goodies!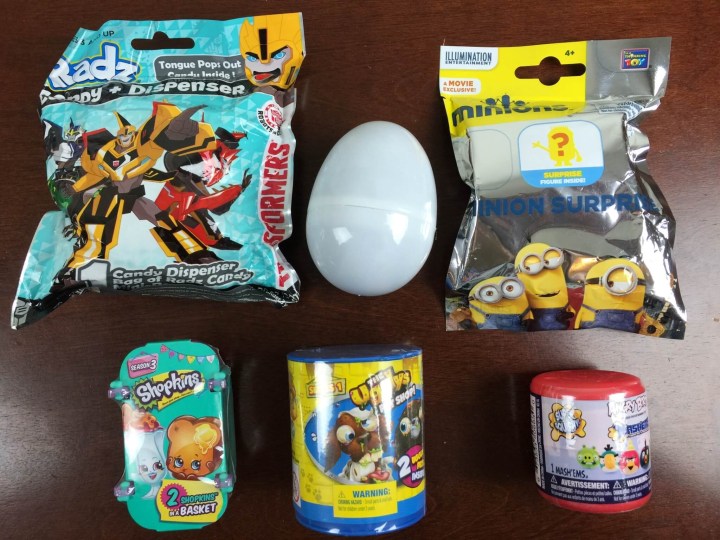 There are 6 surprise toys in the box. All of these range usually from $3.49 to $4.99, so this is a great deal and a really fun time!  While I have photos of everything I received below,  I also actually opened all the items on video so you could share in the extreme joy of opening blind bags.
https://youtu.be/aEkPfHAziis&rel=0
As you probably know I don't typically open things on video, but for this one, I had to.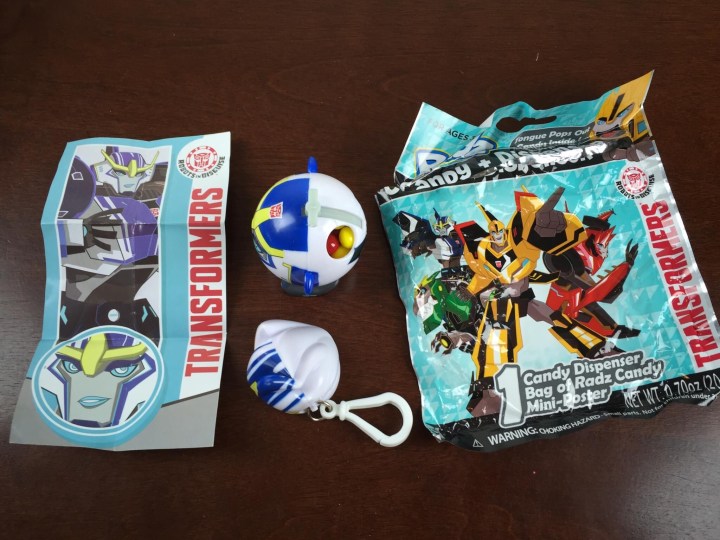 Transformers Radz Candy + Dispenser: It's Transformers, in a clip on ball, and it's a candy dispenser. Yeah, it's Radz.
We got Strong Arm!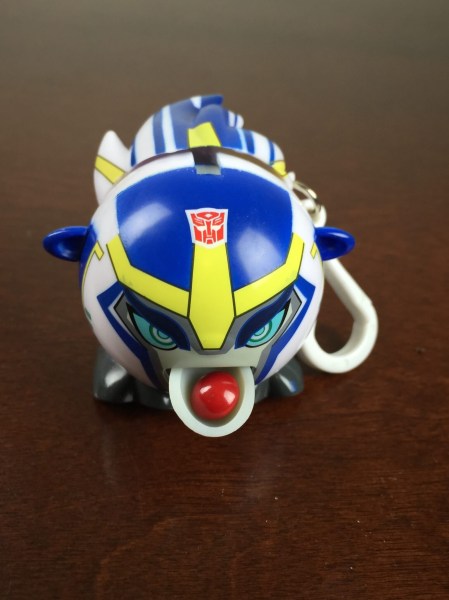 And she gives out candy!
The Ugglys Pet Shop – Series 1: While I find the tattered-ear dog with the sad soccer ball somewhat endearing, the vomiting dog is just kinda gross. Fortunately he's not the scented one. My daughter was yelling: MOM ITS A VOMITING DOG WE GOT A VOMITING DOG!
Shopkins Basket: Ok, I can see now why people are obsessed with Shopkins. We got 3 peas in a pod and a wedding cake, and they're just ridiculously adorable. Now I want to collect them. My daughter spent about 10 minutes poring over the sheet that comes in the blind bag and now wants to collect them ALL!
Littlest Pet Shop Blind Bag: Every character in this series comes with a carrier and a deco-bit. My daughter was thrilled with this and couldn't wait to whisk her away! This blind bag was packaged inside an egg.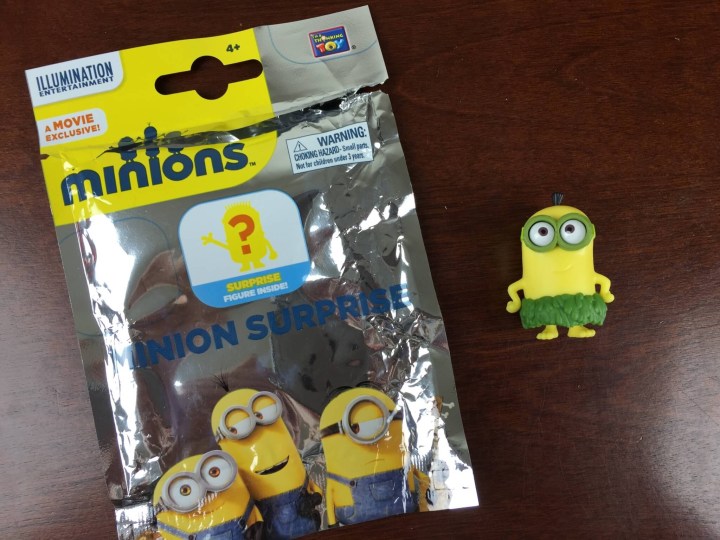 Minions Surprise Blind Bag: I'm not sure where the base on our Minion trotted off to, but it does come with one. I was delighted with this little hula guy.
I can't wait to watch Minions! We haven't seen it yet – we're sort of slow that way.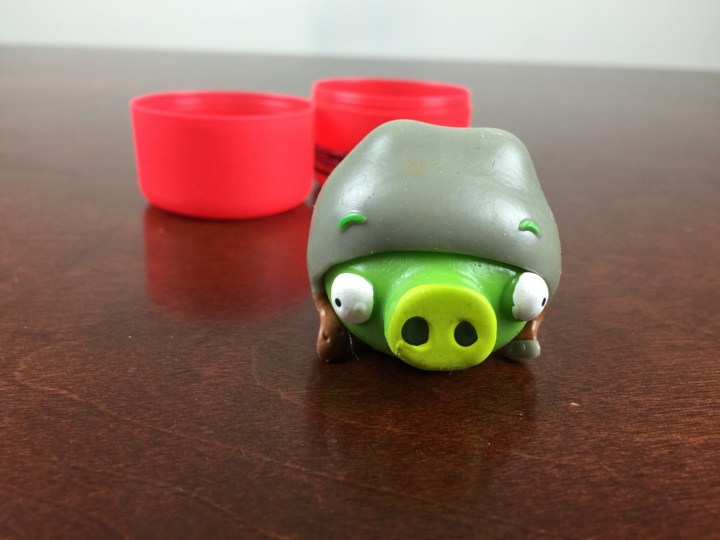 Angry Birds Mashems: We received this funny and lovable pig. I don't know his name but he's squishy and fun, like all Mashems! Except that I think he's extra squishy!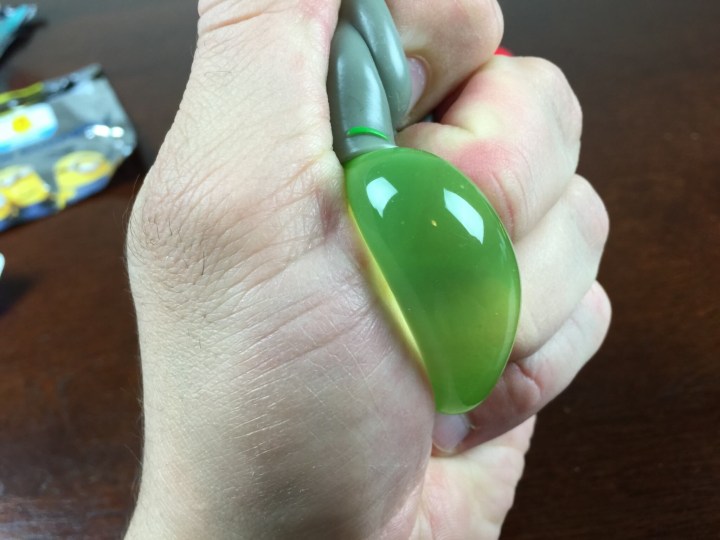 There is something about miniature items enclosed in secret bags, boxes, and eggs that makes them ridiculously fun to open and enjoy. Blind toys basically take advantage of natural human curiosity and the love of small things, so I have to say that this is an awesome box. It's also good to note that there was a variety of different kinds of items, from squishy to candy dispenser, to stand-up toys, to toys you would play with!
Visit EggDrop to subscribe or find out more!
The Subscription
:
EggDrop
The Description
: EggDrop is a monthly subscription box for kids who love Shopkins, Kinder eggs, blind bags, blind boxes or any other type of surprise toy. Every month, six surprise toys are packaged into EggDrop surprise boxes for delivery. Children everywhere can now experience the magic of unboxing these surprise toys in their very own home.
The Price
: $19.99 per month