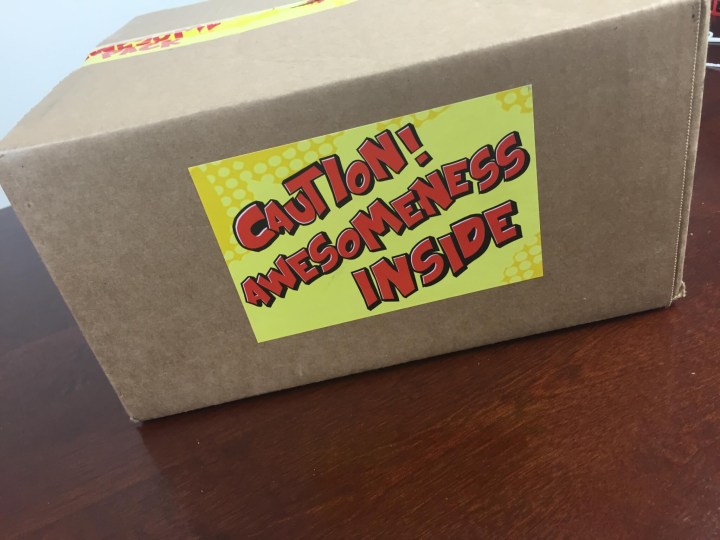 Awesome Pack is a whole family fun subscription box with a tabletop board game in every box. Whether your family includes kids or not – choose either the family box or the Big Kid box, for the game loving fun at heart big kids – this is a great fun box that will keep you away from your screen! Every box will include a board game and other fun activities selected based on your preferences. Family Boxes include a family board game, and Big Kid boxes are for kids 12+ and will include higher quality (and more advanced!) games and other activities. You do not have to have a child to order this box, they have plenty of adult awesomeness, but our family has kids, so that's what our box includes.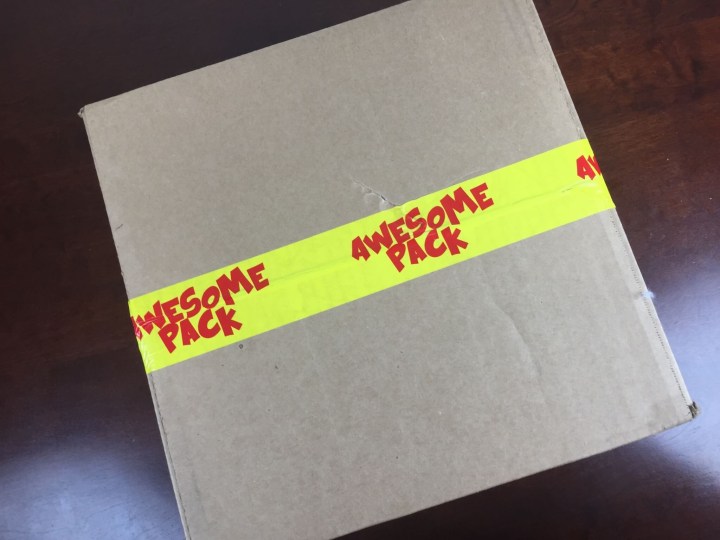 It's Awesome time!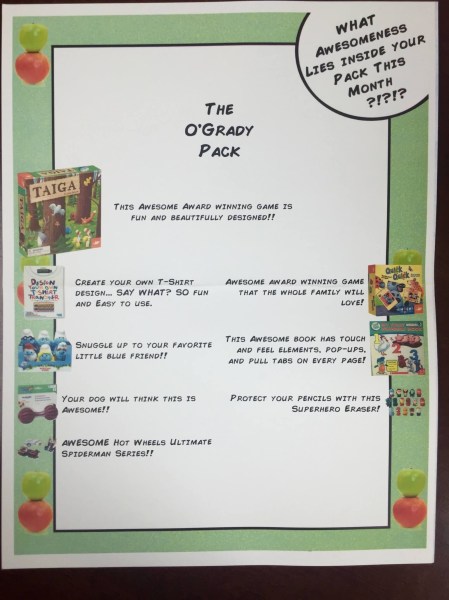 An information card detailing all the items is in the box. Awesome Pack curated this box for our family, which includes mom, dad, a 6 year old girl, a 4 year old boy, a 1 year old baby, and a dog.  We always sing the EVERYTHING IS AWESOME song when this box comes!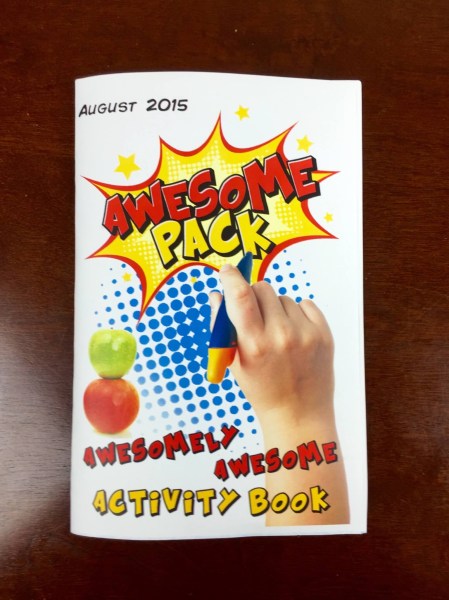 The Awesomely Awesome Activity Book!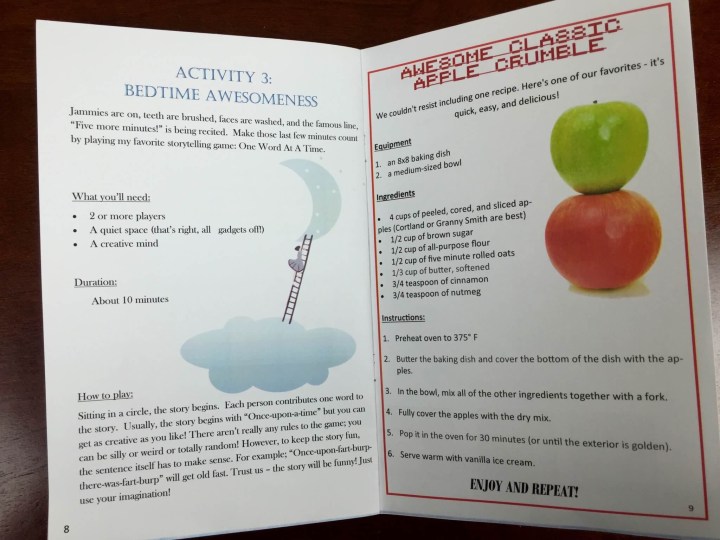 My daughter is obsessed with this activity book. Remember those magazines with all the puzzles and games? It's like that, plus activities and other stuff. She completes every activity.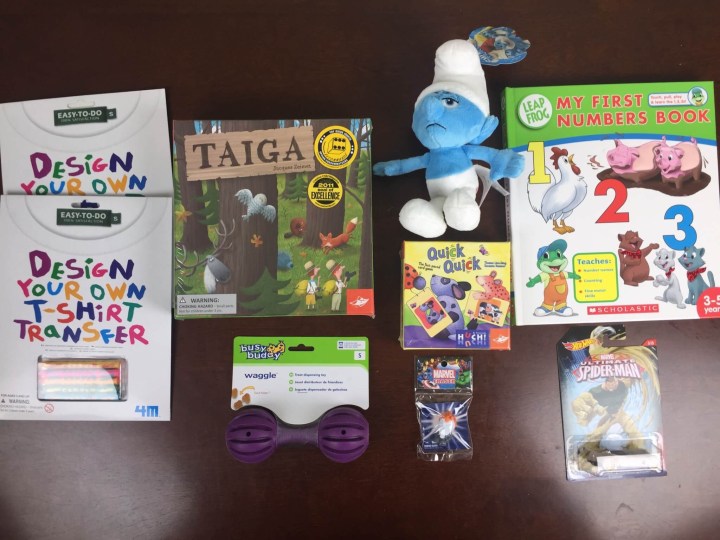 All the items in the August Box!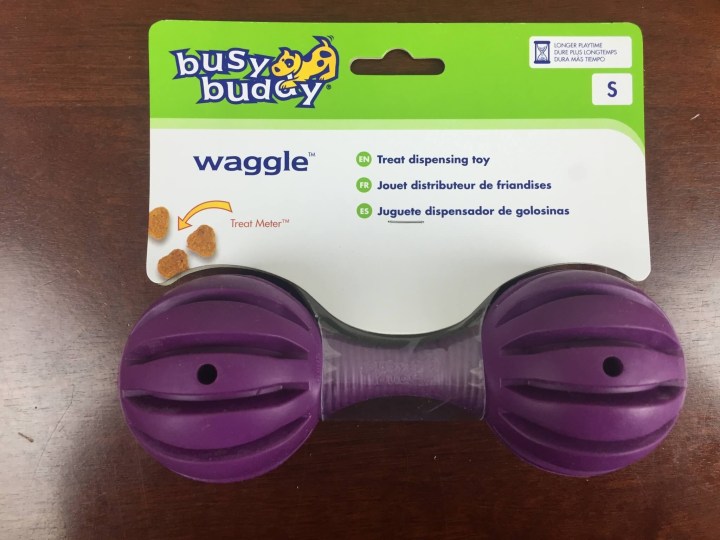 Busy Buddy Waggle ($4.72) This is a treat dispensing toy for our dog. That will keep her busy while we play some games! 🙂  I really like this design because it's not so infuriating for her – you can trim the rubber inside to make the treats go easier.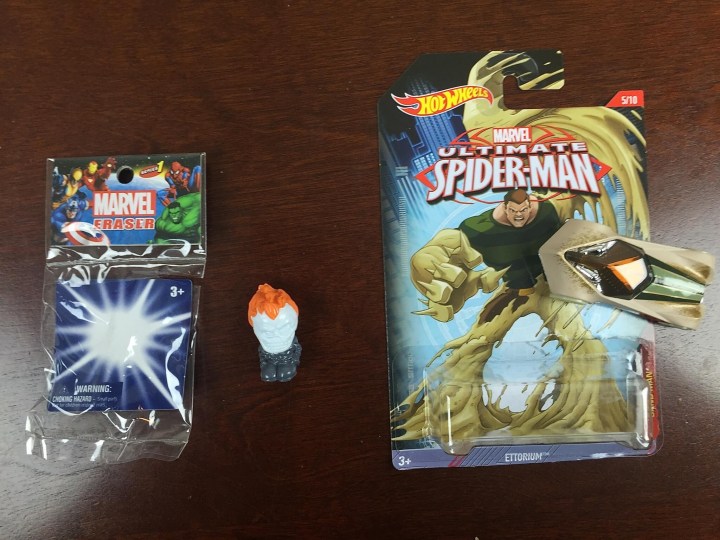 Marvel Eraser Pencil Topper ($2.25) Ghostrider!
Hot Wheels Marvel Ultimate Spider-Man ($3.33) Car + Superhero = Win!  This is an awesome design and really fun – I may have caught my husband playing with this car.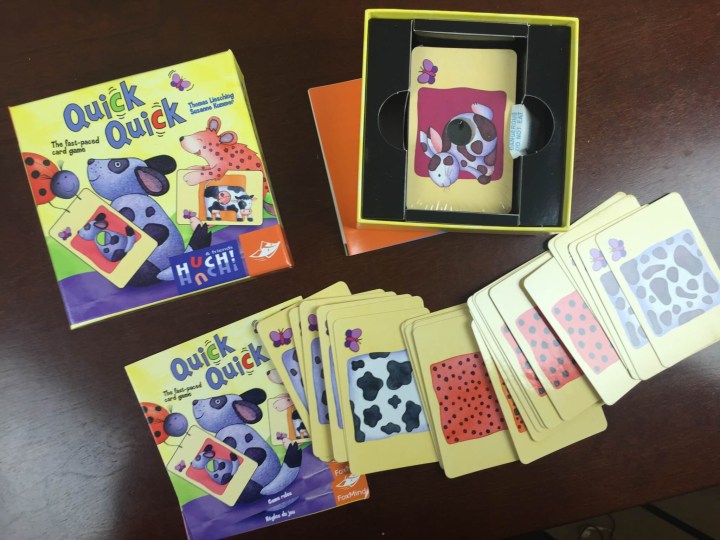 Quick Quick Tabletop Game ($6.76) This is a tabletop matching game – Everyone gets one set of animal cards and the pattern cards go in the middle. You match, you keep the pattern, You match wrong, you lose your animal!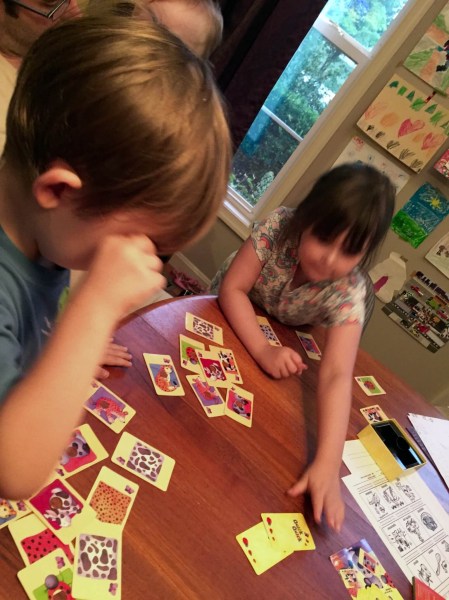 Everything was a blur! We played this after dinner one night and had a lot of fun. Since we took away the iPad we have been trying to provide structured game opportunities, and this was perfect. Yep, I took that danged thing away.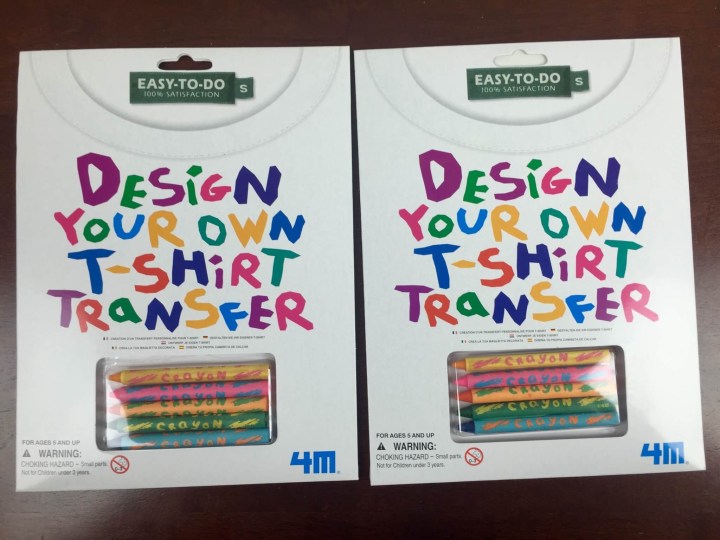 Design Your Own T-Shirt Transfer ($10 for 2) This is going to be a great activity for a rainy day. We've asked the kids to think about what design they'll make for their own special shirts!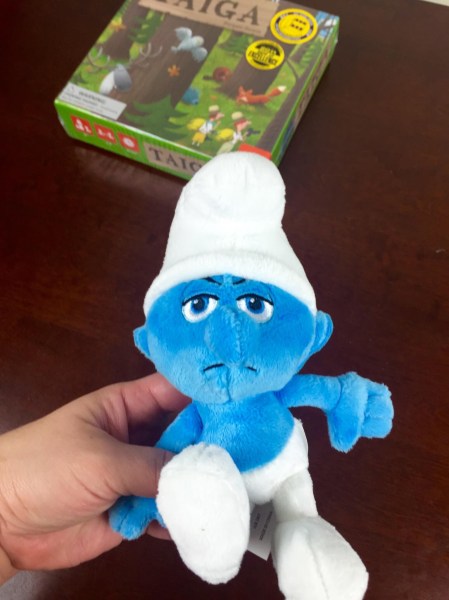 Plush Grumpy Smurf ($9.99) Hahaha, is it terrible of me to steal Grumpy? Because I am.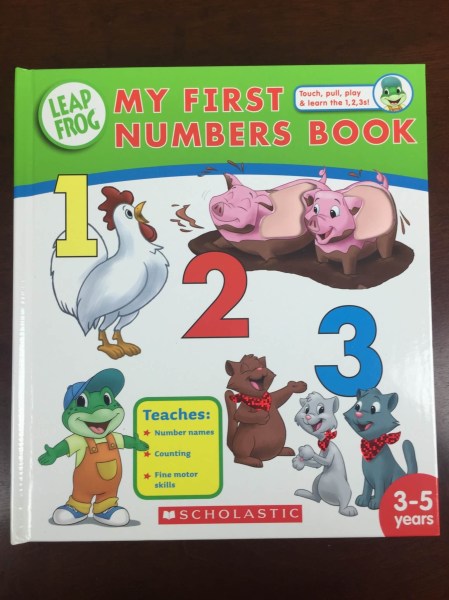 Leapfrog My First Numbers Book ($5.36)  This was a fun counting book for our 4 year old! He loves lift the flap books. plus there's a poster in the back inside a numbers folder.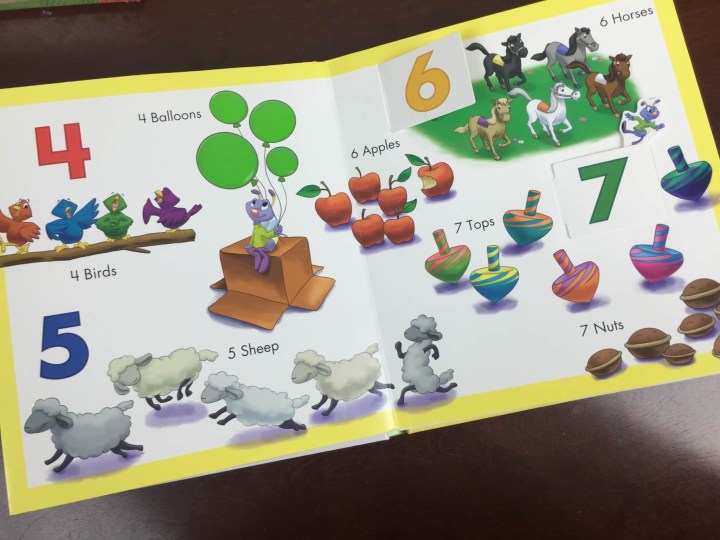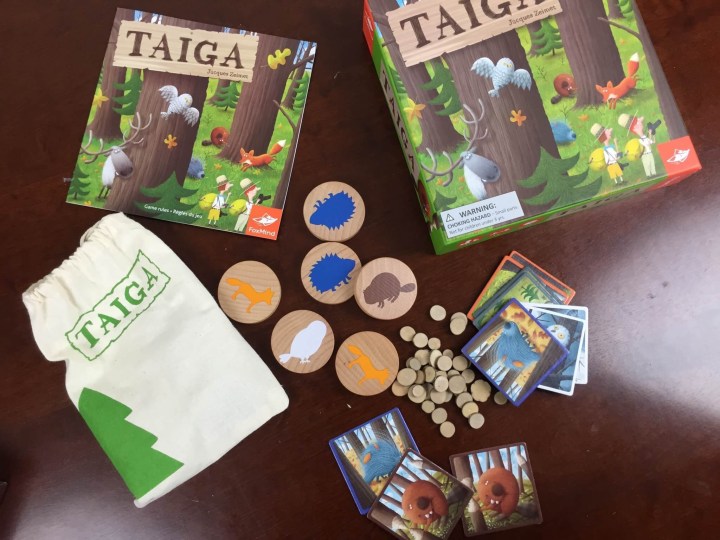 Foxmind Taiga Board Game ($19.49) This is an absolutely gorgeous board game. I'm trying to find a way to steal this from my children, because it has beavers on it. I have a ridiculous beaver collection and a board game… That's a first for me. We're going to use this game for our son's forest-theme birthday party to provide an activity for our big kids. Just a small family event and dad & daughter say it's a lot of fun. I love the little real wood chips as tokens!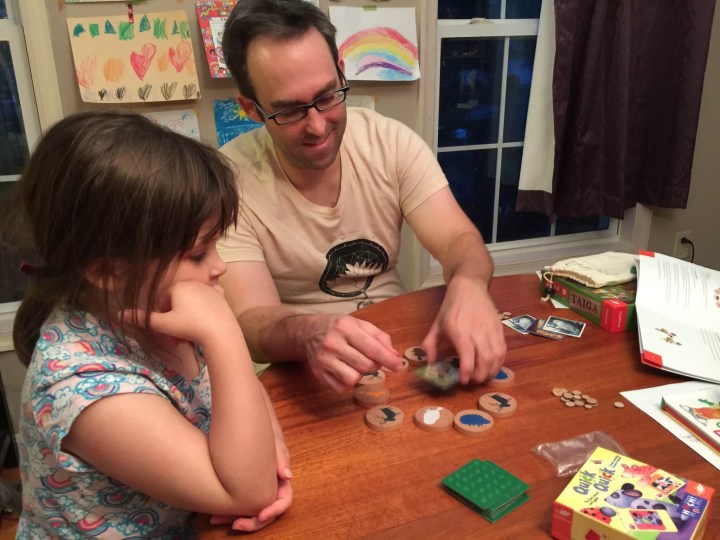 This was a great box, and I loved that there were two games we could play in it as a family. As I mentioned above, we had to crack down on screen time because the kids were being totally insane about their iPad games (and ignoring their parents!). We had a particularly fun time with this month's box and most importantly, it was family time.   FYI – the base pack is for 2 kids & 2 adults, but you can add extra kids (human or pet) for $4.49 each. You will fill out a customization sheet so they can curate your box for you, plus you will receive a monthly survey to provide feedback. I think they are very attentive to our desires! For the hours of fun you get out of a board game and great family activities, this is a good value. If you don't have kids you can check out our previous reviews to see what kinds of games they send for big kids.
Visit Awesome Pack to subscribe or find out more!
The Subscription
:
Awesome Pack
The Description
: Awesome Family Fun time that is customizable to your family's size, ages and genders. There is a Board game in every pack! Every pack contains Awesome games and activities handpicked for each family to offer hours of fun! We also offer a pack for families without kids. We offer free shipping to the USA and to Canada.
The Price
: $44.99 per month