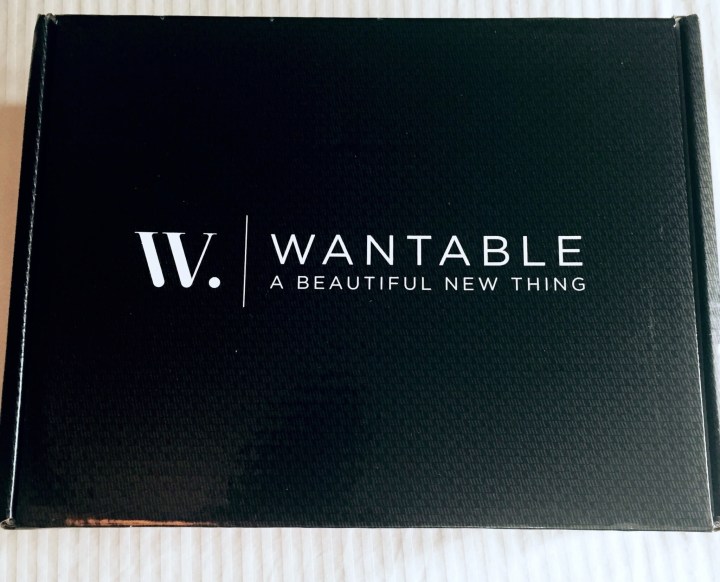 Wantables Fitness Edit offers 5 pieces selected by a personal stylist based on your style quiz. The Fitness Edit is a service that allows you to try your items before you decide to purchase. Wantables only sends items that meet your price point, style and size.
There is a styling fee of $20 plus the cost of clothes. If you decide to keep any of the items the $20 will be deducted from the cost. If you decide to keep 3-4 items you will receive 20% off, or 30% off when you keep all 5 items. They include a prepaid large envelope to return any items that you would like after 5 days. The Fitness Edit is a part of Wantable monthly subscriptions and you can skip a month or cancel any time.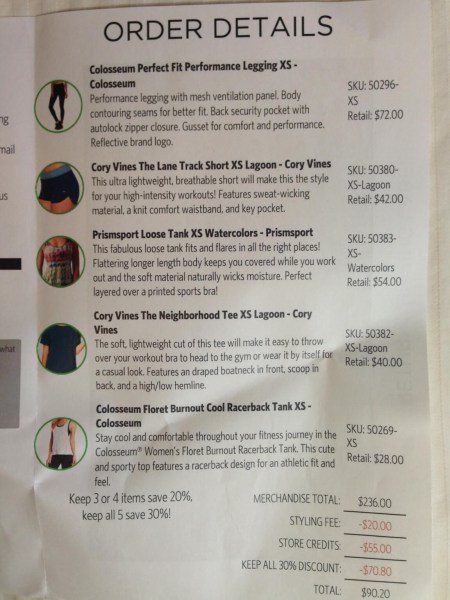 After filling out a detailed quiz about my fitness style, my stylist picked out 5 pieces for me for July's box!
Colosseum Perfect Fit Performance Leggings ($72): These leggings are adorable! I love the stitching detail around the knee area and the white stripe on the back of the legs. I would have kept these in a heartbeat but, they were way too long for me.
Final decision: Returned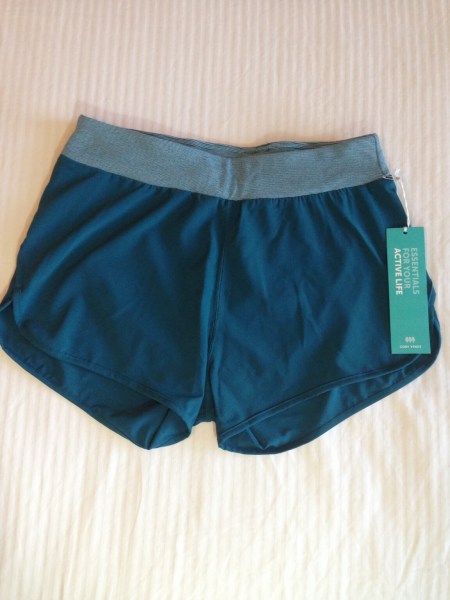 Cory Vines The Lane Track Short ($42): These shorts are very lightweight and airy! They feature sweat-wicking material, comfy waistband and a key pocket. I liked them but, I own way too many shorts already. If I decide to buy a pair of shorts anytime soon, I will look into these.
Final decision: Returned
Primsport Loose Tank Watercolors ($54): I discovered Primsport through Wantables Fitness Edit boxes and I'm now a HUGE fan! I love the prints of their clothing. This sweat-wicking top is really cute and the material feels wonderful. Although, I like the print and colors I do not like the loose fit. I like wearing fitted tops while I workout.
Final decision: Returned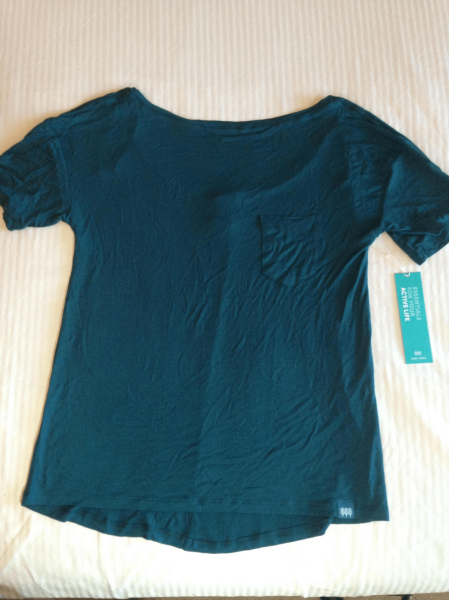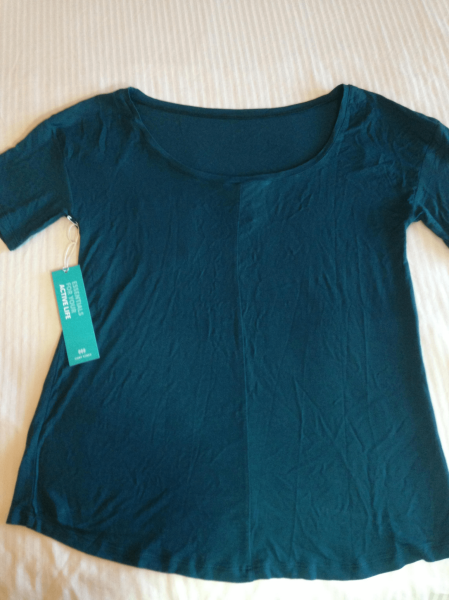 Cory Vines The Neighborhood Tee ($40): This top features a draped boat neck in front and a scoop in the back. It's definitely an oversized, comfy tee that would be cute to lounge around in especially with the high-low hemline. Although, it's a cute top it's not my style.
Final decision: Returned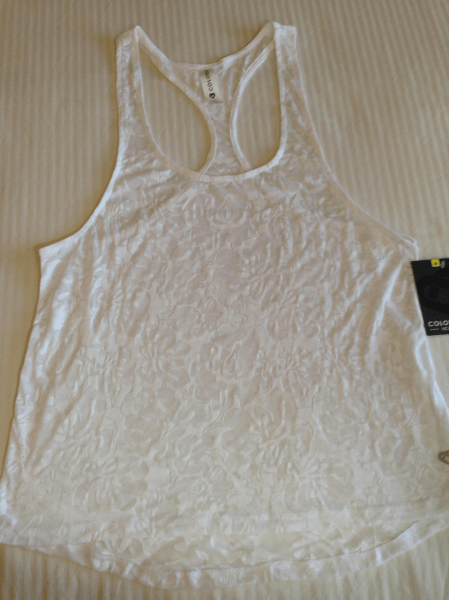 Colosseum Floret Burnout Cool Racerback Tank ($28): This is a simple white burnout racerback tank. It's very casual and can be worn to the gym or to run errands. I think it's a cute tank but, not my personal style.
Final decision: Returned
All 5 pieces totaled $236. If I had decided to keep them all it would have been a total of $90.20 – that includes the $20 styling fee and 30% discount, as well as some store credit I had). If I were to break it down – it would have been $18.04 per item – that's an incredible deal! July's Wantables Fitness Edit was a lot of fun to receive and I feel like my personal stylist is starting to get to know me a little better as the months go by. I'm really excited to see what she picks out for me next month! My favorite thing about Wantable Fitness Edit is that they send brands that are usually new discoveries to me. If you haven't tried Wantable Fitness Edit – you should check them out!
Visit Wantable to find out more about the Fitness Edit or to schedule your first box. Check out all our Wantable Reviews!
The Subscription
:
Wantable Fitness Edit
The Description
: Wantable Fitness sends 5 athletic wear selections handpicked by your style editor to try before you buy. Keep 3 or more pieces save 20%, Keep all 5 save 30%! Fill out the style profile and never get anything on your "dislike" list.
The Price
: $20 styling fee, refundable against your purchase