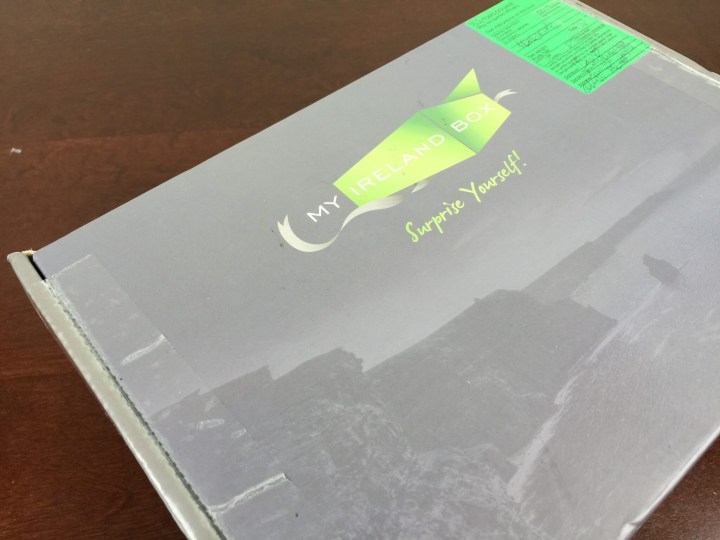 My Ireland Box is a monthly subscription box from Ireland filled with the best of Irish-made craft (artisan goods). You can expect to receive Irish made jewellery, homeware, craft and beauty products.
https://youtu.be/_2Obvs4skfY&rel=0
They ship to the US, Canada, EU & Australia (anywhere with a significant proportion of people with Irish last names live! See the end of Tom's video for reference!). This box ships from Ireland!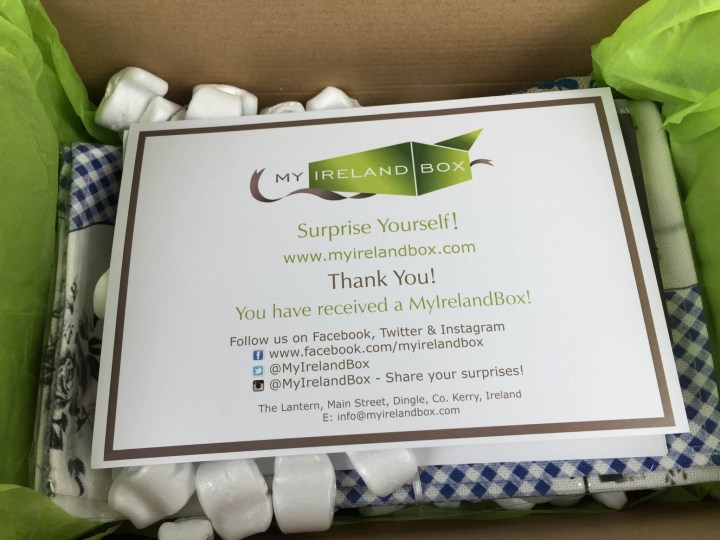 This would make a fun gift for anyone of Irish heritage (and in the US, that's basically everyone! St. Patrick's Day joke!).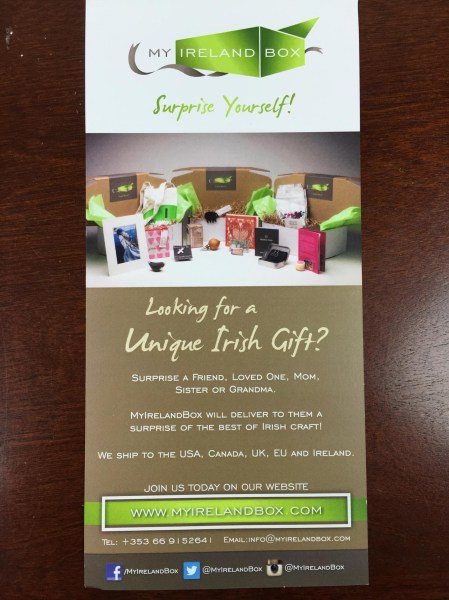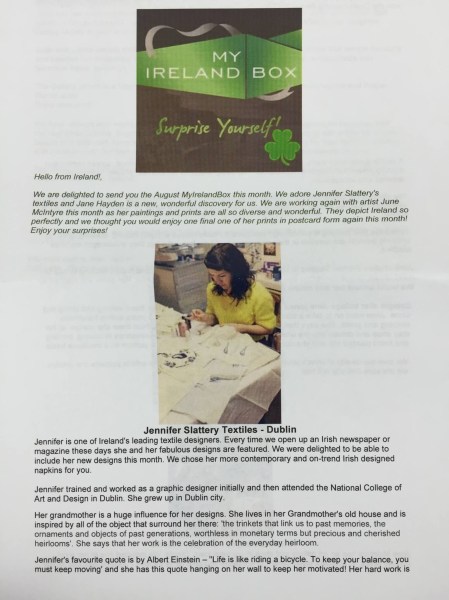 Extensive information about each product and its maker/designer comes with the box. We really liked this because it gave each item a real sense of place and we got to learn about the influences of each item, the inspirations of the designer, and more!
Everything in the August MyIrelandBox!
June McIntyre Postcard – "The Visit" ($5) There was a postcard in the last box, and it was so popular they included another. This was taken from a watercolor of a visit, sort of a typical Irish country scene. It's a really nice quality postcard and frameable!
Jane Hayden Pencil Case ($14.35) This is a great example of modern Irish craft reaching back to traditional influences – made with fine linen, it's also organic and uses eco-friendly inks. It's quite beautiful and seems like a burlap, but it's smooth and non shedding. I really like the color and the bird and fern motifs.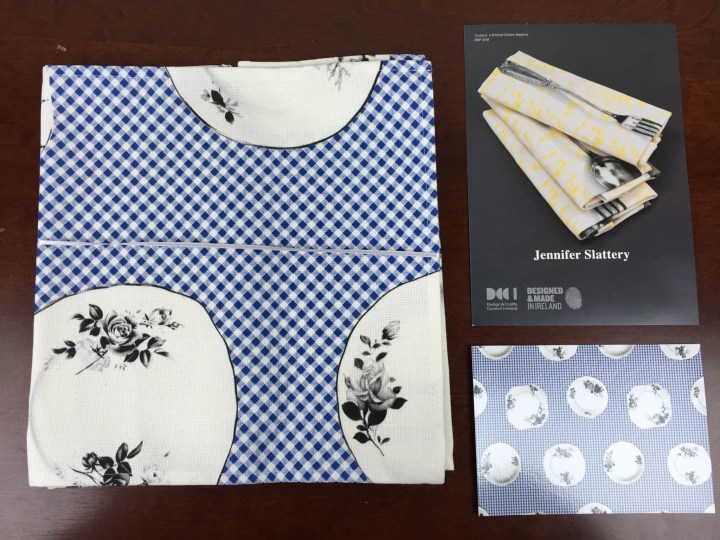 Jennifer Slattery Textiles Vintage China Napkins ($27ish) These napkins are a great modern take on a traditional china pattern with the black and white plate decorations and the squared off corners. They are extremely high quality on a 100% cotton evenweave fabric and will look lovely in a sort of vintage chic setting. I love the blue gingham! They are extremely sturdy and seemed like placemats, and you could use them that way too. We would add them to the pile of cloth napkins but they're too nice for my children, so they'll probably be gifted to Mrs. O'Grady (that's my mother-in-law!).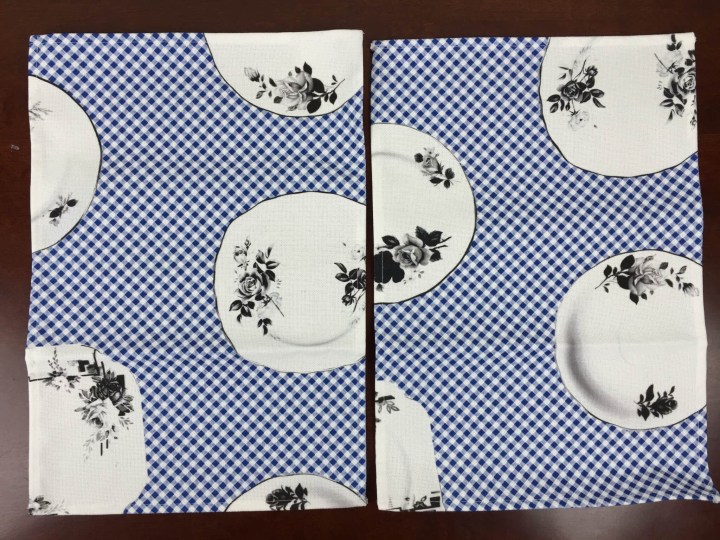 This was a lovely box and as my husband notes in his video, would make the perfect gift for his mom! I don't think the boxes are particularly themed, but this one was definitely textile-oriented and I could see the strong influence of traditional themes in modern Irish craft, and it definitely had me intrigued!
Visit My Ireland Box to subscribe or find out more! While supplies last, new monthly subscriptions will receive an Irish-made YouthOrganic natural body lotion ($22). 3 month gift subscriptions will also receive a free treat! No coupon code necessary.
The Subscription
:
My Ireland Box
The Description
: MyIrelandBox curates the best of Irish made craft: jewellery, homeware, craft, and beauty products, delivering a monthly box of surprises to your door!
The Price
: $45, €6.20 to Ireland & Great Britain, $10.50 internationally