Gamer Girl Monthly is a new monthly subscription box. Every month you'll receive geeky gaming jewelry and collectibles to your door.  Each month a box arrives with 3+ pieces of jewelry and other cool gamer stuff (a mystery item, the monthly pin, and a custom pouch decorated with the monthly theme) selected by girls, for girls. This month they had a rad new custom box.
The theme for July is POWER UP.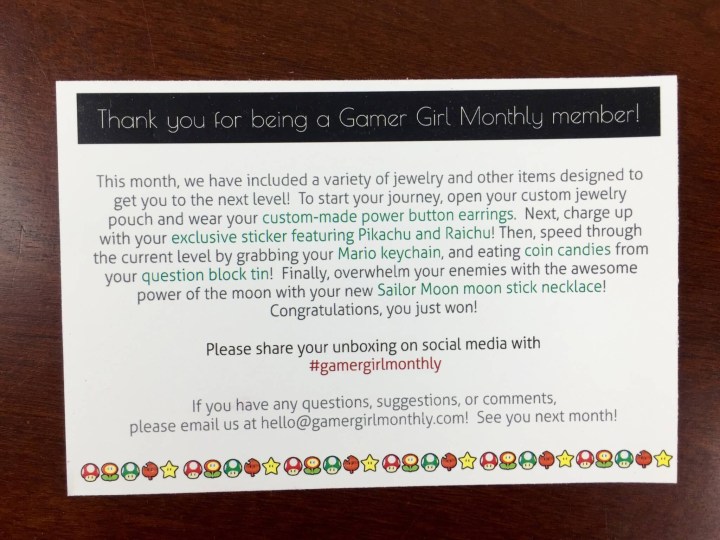 There's a little information card letting you know what items came in the box.
Everything in the box! All the jewelry comes inside the custom decorated pouch!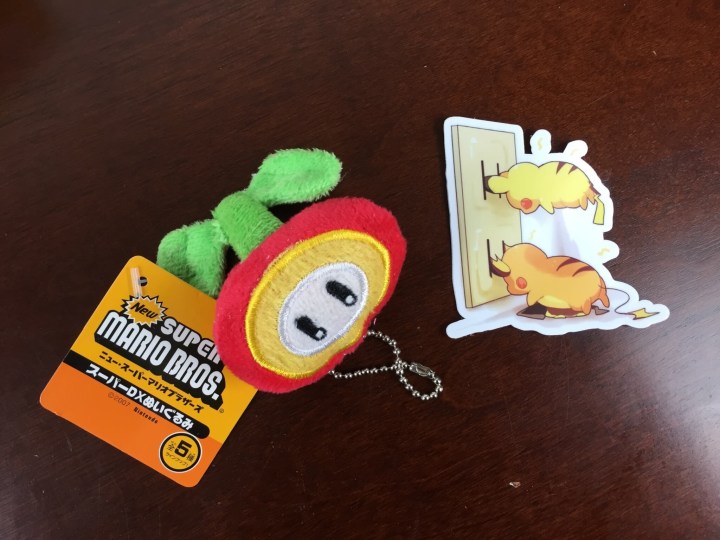 Super Mario Bros Plush Keychain: At first I thought this was a radish, I couldn't get over radish in my head so I took the photo upside down, but it's obviously a Super Mario Bros. Flower!
Pikachu & Raiku Power Up Sticker: Well the keychain is obviously super cute, and I love that it was imported, but the little pokemons sticking their ears in the socket to power up? That's priceless!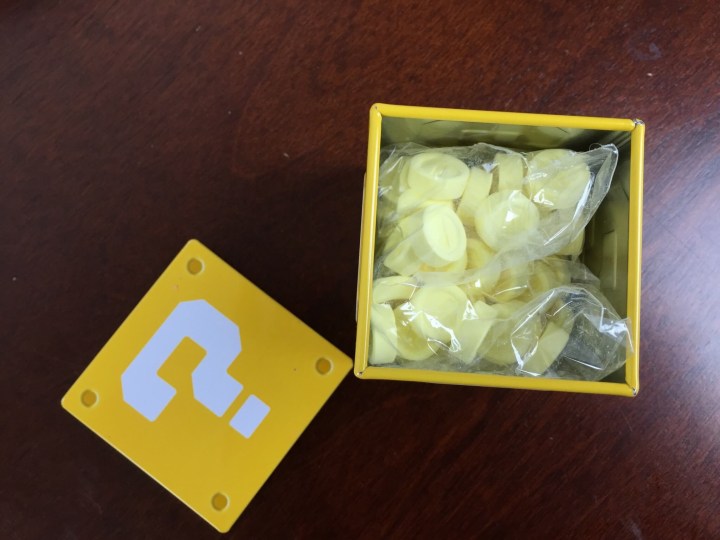 Coin Cube with Candies: This is a fun novelty candy item – I believe I have one from the same manufacturer for PacMan on my desk, because the candies taste the same! After you're done, you can keep the cube for decoration!
Power Up Button Earrings: These are super cute and really well made! Since they're the main item in the box, I really liked that pretty much everyone will love them even if you aren't into the other parts of the theme (like if you weren't a Mario fan, etc.). I think they're great and I love wearing geeky earrings – they always get a great double take (I still get funny looks from my Philips head screw earrings!).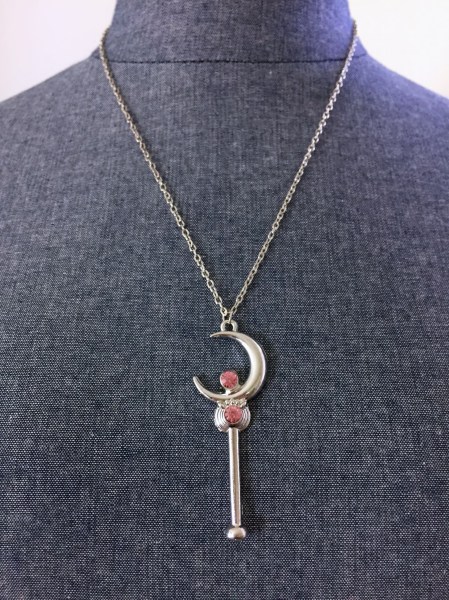 Sailor Moon – Moon Stick Necklace: I admit that I don't know anything about Sailor Moon at all, but we have an anime fan that will love this, so I'll pass it along! Super cute and great for this box.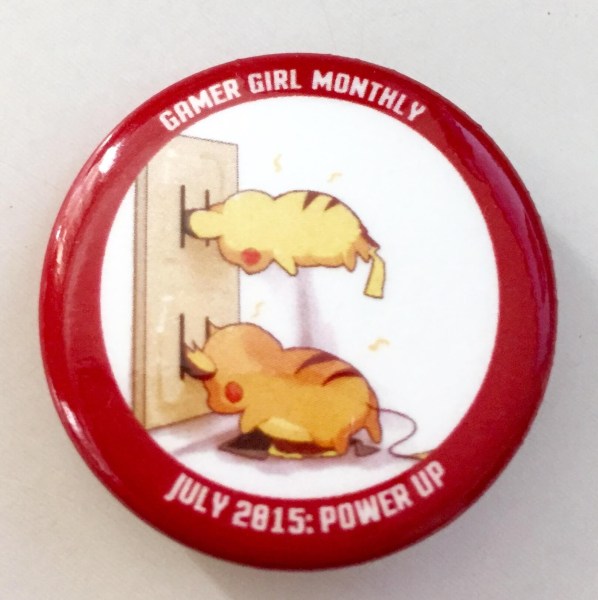 Some sticky fingers took off with the pin when I opened this box (they're really obsessed with all the pins and buttons). Every box comes with a pin!
I liked the first box but the second Gamer Girl Monthly really impressed me! I really liked the jewelry items and all the bonus items were cute and lovable! This is a great subscription for any woman (or girl! suitable for both) wanting gamer and geek friendly items curated for women – which means jewelry, accessories, and other female-friendly things. Some of the regular geek subscriptions are so very male that it's refreshing and fun to open and enjoy this box.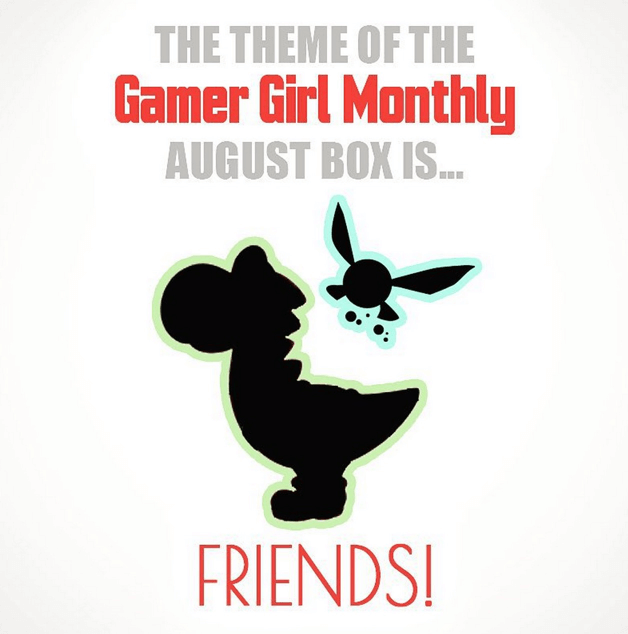 The theme for the August Box is Friends!
Visit Gamer Girl Monthly to subscribe or find out more, or check out all our Gamer Girl Monthly reviews. Find other gamer, nerd, and geek subscriptions in the directory.
The Subscription
:
Gamer Girl Monthly
The Description
: Get monthly gamer jewelry with a new theme every box!
The Price
: $13 per month + $3.99 shipping