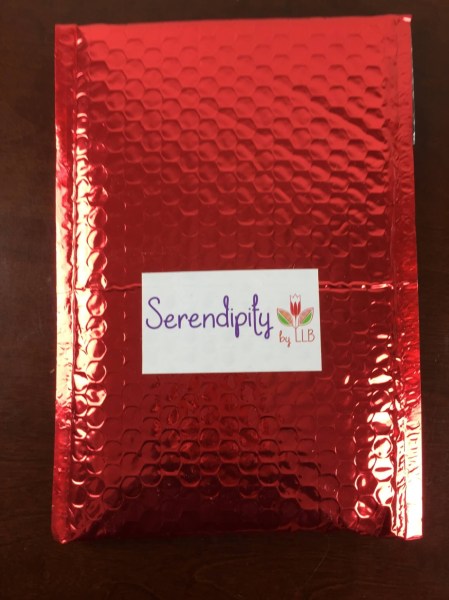 I had heard some rumors, and it's true! Serendipity by LLB has arrived!
So what is Serendipity by LLB?  Well one definition of the word Serendipity is "luck that takes the form of finding valuable or pleasant things that are not looked for."  In other words, "making valuable discoveries by accident."  So here is our backstory.  When we look for little treasures to put in the (now bi-monthly) Little Lace Box, we often find other little treasures that just aren't an exact fit for the current Little Lace Box.  They might not match the theme or maybe we can't get enough full-size items to meet our quantity needs, or maybe there is a timing issue on delivery.  For any number of reasons, these little beauties just aren't going to be included in our bi-monthly box, but we still love them, and we still think you will love them as well.

So we decided to introduce a new box (well…not actually a real box, more like a pouch), and include five to seven sample size (sometimes full-size) items that don't have any theme attached at all, just great little finds that we wanted to share with all of you.  In fact, the collection may even seem a little quirky at times, but that's the nature of true serendipity.

Serendipity by LLB will be sent out every other month (on the off months of the Little Lace Box).
This subscription is currently free with a regular Little Lace Box subscription!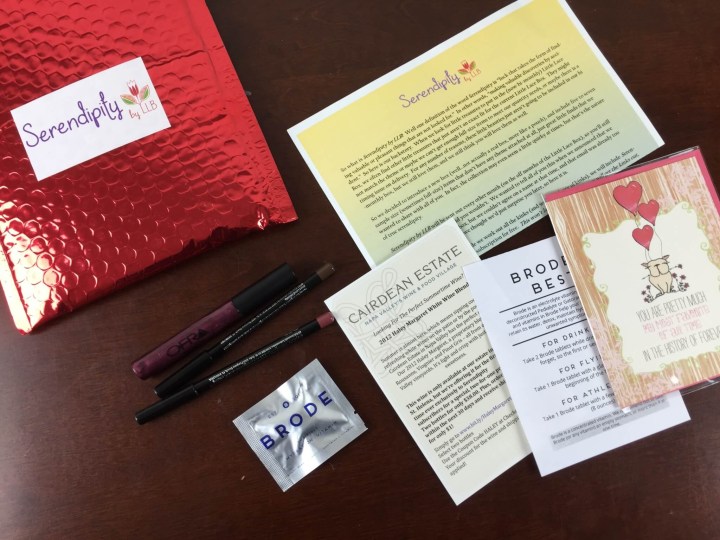 Everything inside the pouch!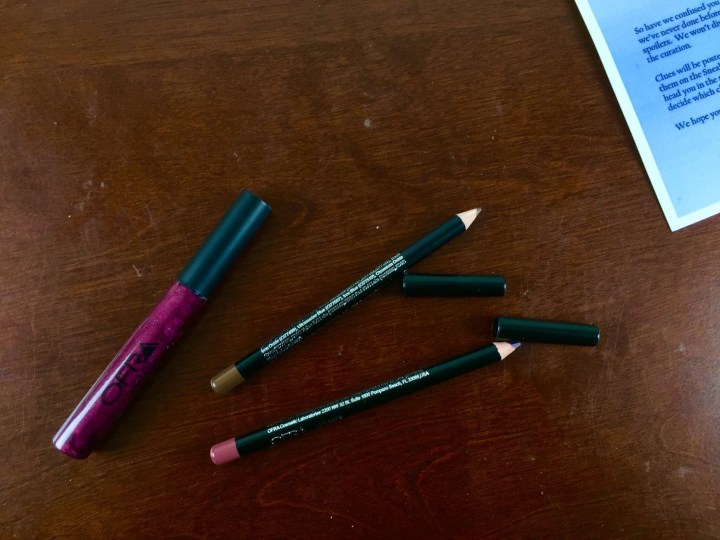 OFRA Bordeaux Lip Gloss ($12.95)
OFRA Universal Eyebrow Pencil ($13)
OFRA Plum Lip Liner ($13)
The lip liner matches the gloss perfectly – which is highly pigmented! I felt a little goth wearing it so I know I'll need to balance it out with big eyes, but I liked this gloss!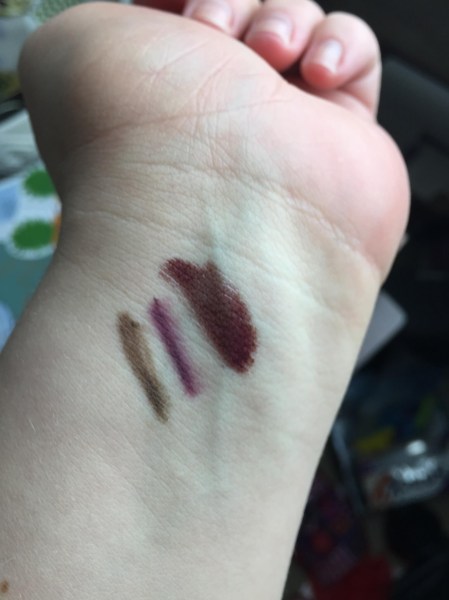 More swatches! I didn't think you could see how the gloss really looked unless I showed it on.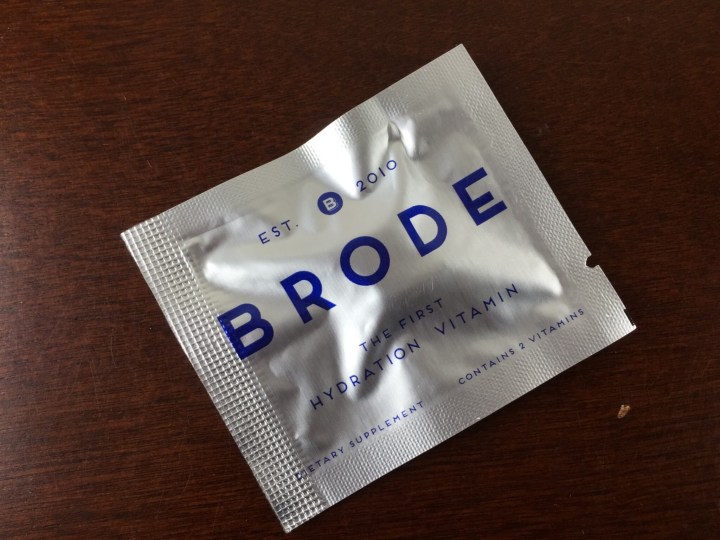 Brode Electrolyte Vitamin Sample ($4) I am definitely curious to see how this compares to actually drinking water 🙂  No seriously, I've been dehydrated a bit lately and this is much easier than figuring out what I'm deficient in (besides water).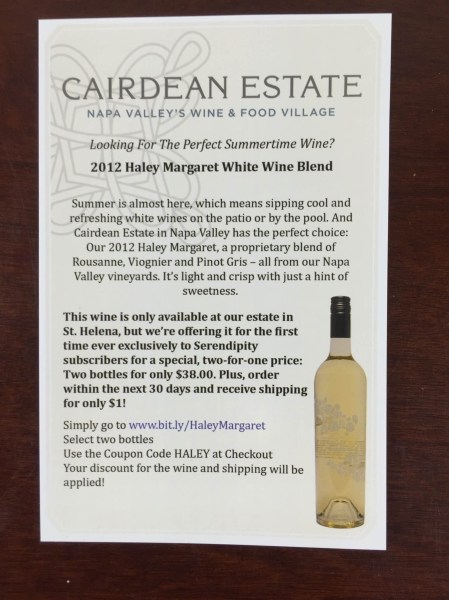 THE PERFECT SUMMER WINE FOR YOUR NEXT DINNER PARTY! We're proud to introduce our new partnership with Cairdean Estate Vineyards, introduced to our LLB Subscribers in the Serendipity box this month. For a limited time you can take advantage of a special offer for the 2012 Haley Margaret White Wine Blend. Use coupon code HALEY to receive two bottles for the price of one + $1 shipping. Enjoy!!
This doesn't really add to the value of the box for me because everyone can use it bit.ly/HaleyMargaret but I'll use it because I Like Wine! Or I would if they shipped to my state. SOB.

Bella Ink Card ($3.95) I love getting cards and stationery in my subscriptions so this made me happy!
The pouch also contained the theme spoiler for the August Little Lace Box! I put it in a separate post if you want to be surprised!  This was a great pouch, and for ten bucks, can't beat it!
Visit Serendipity by LLB to find out more or to subscribe! You can also check out all our Little Lace Box Reviews.
The Subscription
: 
Serendipity by LLB
The Description
: Get a fun surprise of delightful odds and ends in the "off" months of Little Lace Box in a dazzling red pouch!
The Price
: $9.99 every other month
The Coupon
: Save $10 on your first box of a 6 or 12 month subscription of the
regular Little Lace Box
with coupon code
HELLO10.