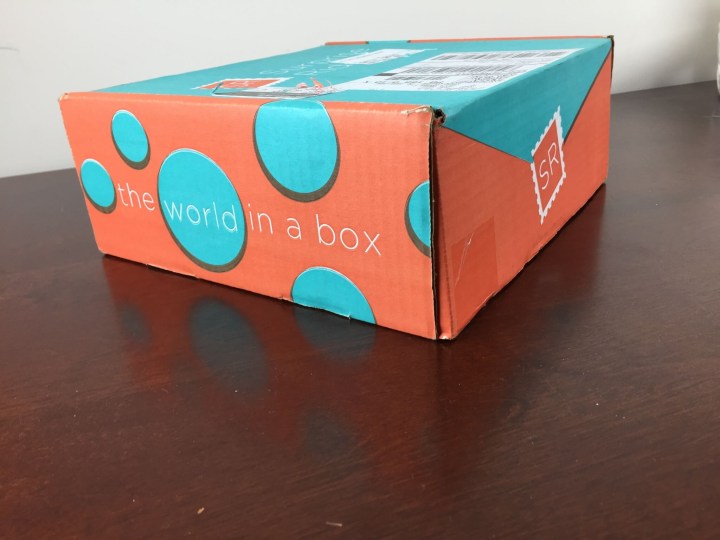 Surprise Ride is a monthly activity subscription box for kids. Every month you'll receive a curated monthly adventure for kids ages 6-11. Activities center around a theme like art, geography, outer space, food, and more!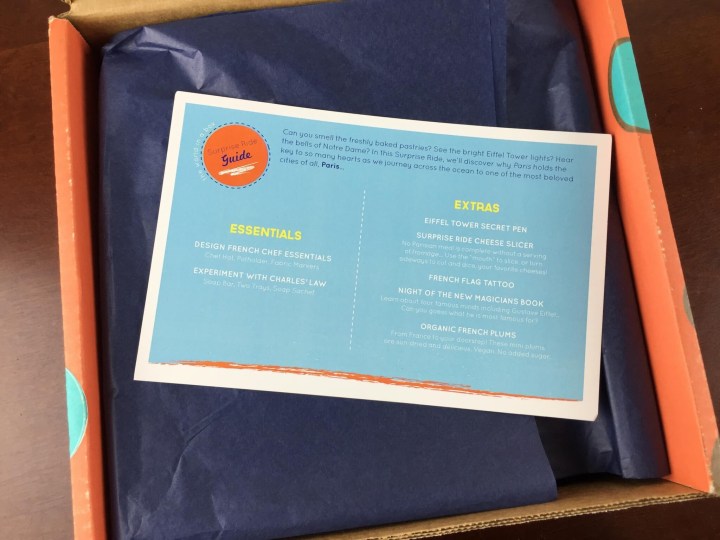 You'll get a Surprise Ride guide in your box with the essentials (2 activities), plus all the extras you need for your adventures!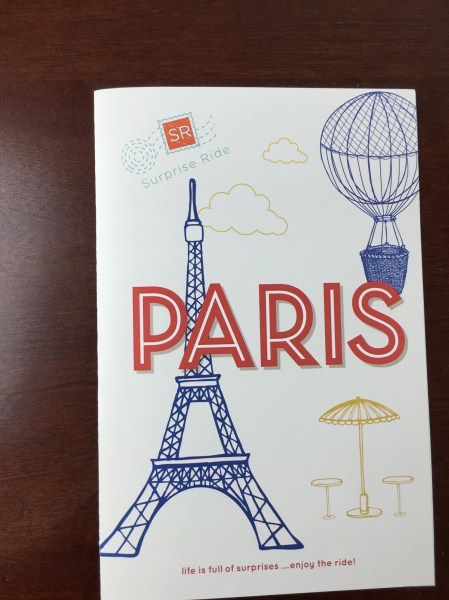 The theme was Paris!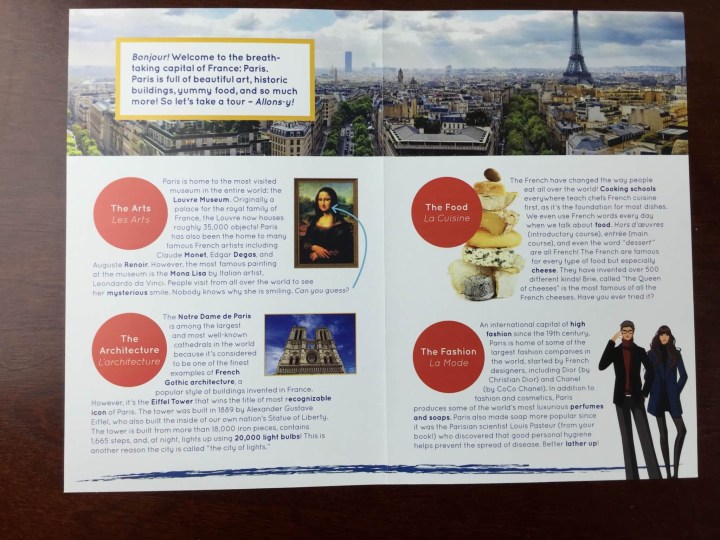 Each box has a guide to the month's theme which contains fun facts and ideas, and serves as an intro to the actual activities.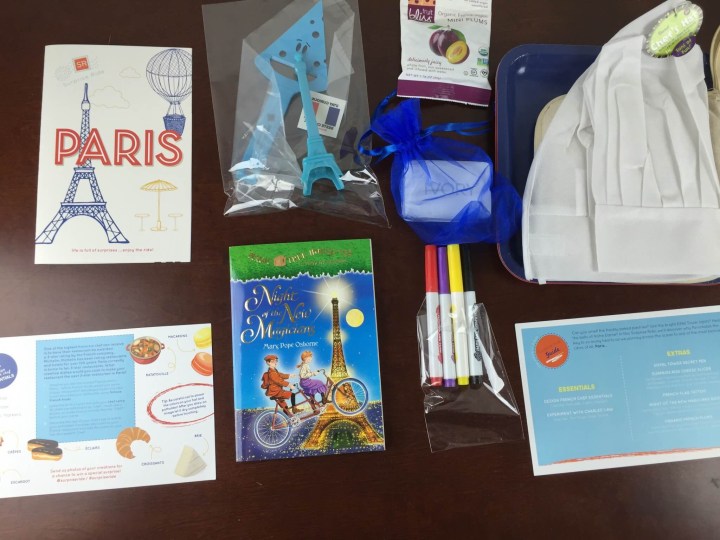 Everything in this month's box. The information card in the bottom left has all the instructions for the two main activities.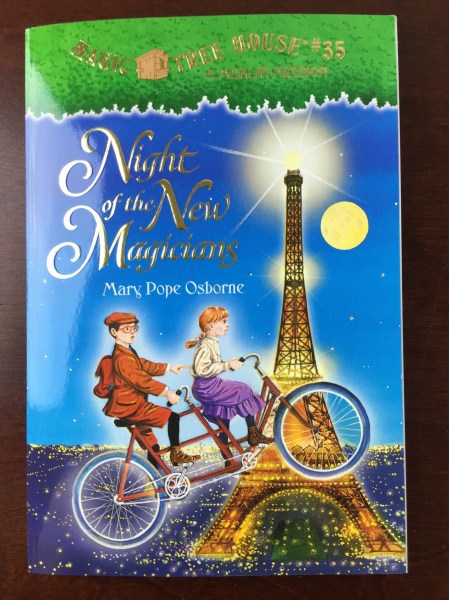 Magic Tree House #35 Night of the New Magicians: Every Surprise Ride box comes with a book, which I love. My daughter is a voracious reader and I think basing the activities off a monthly book is a fantastic idea. This one is based in Paris of course!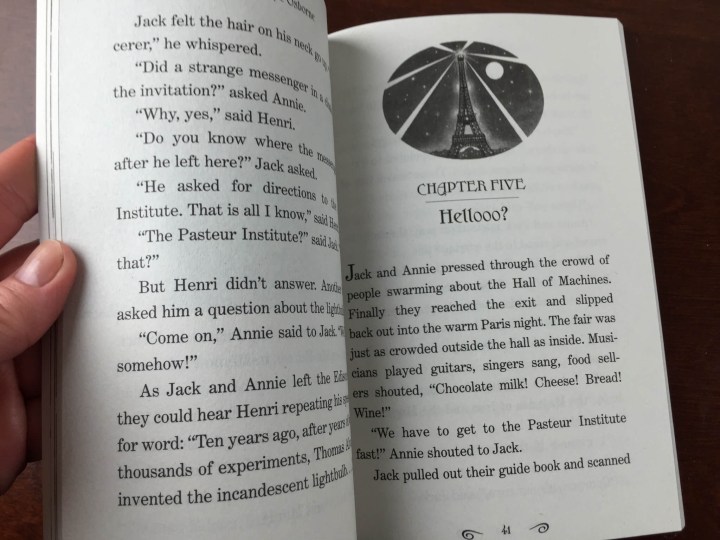 My daughter really liked how there were so many pictures, even though it's a chapter book. BTW, my daughter stole this box (seriously, I need a security system) before I left for work one day – I just made her promise to read the whole book before they started, and that kept her paws out long enough to give dad a break.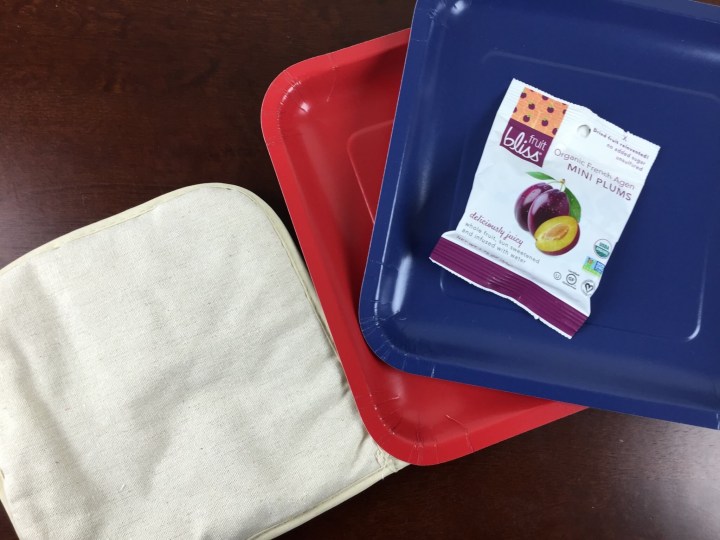 And supplies! The Fruit Bliss Organic Frech Agen Mini Plums are this month's featured snack! I didn't get to sample them, because they were only for kids on a ride!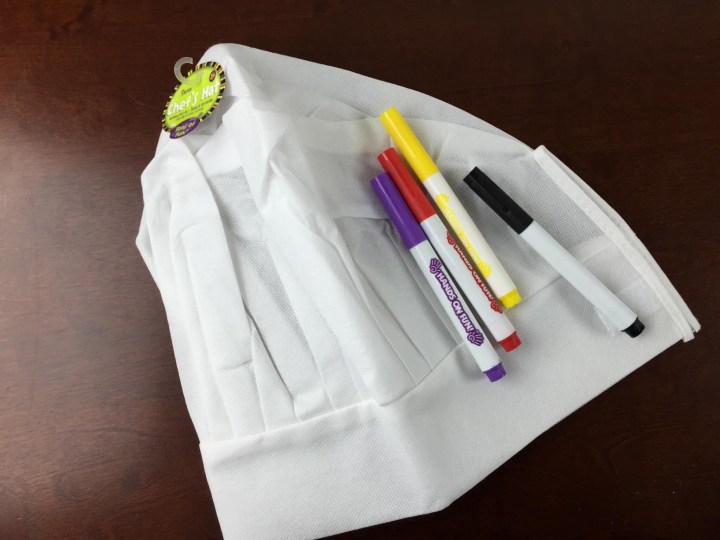 I see a chef's hat activity!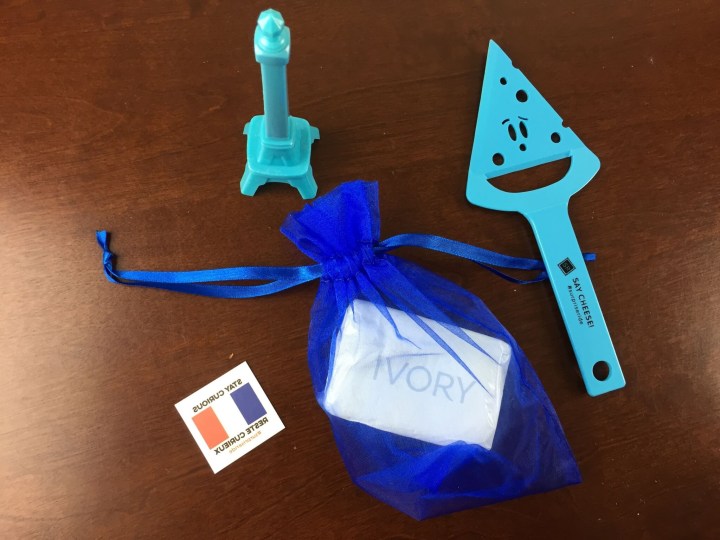 The Secret Eiffel Tower Pen actually opens up to be a pen. There was a curious bar of Ivory soap, plus a cheese slicer/server too!
I love this tattoo, what a great idea! I am going to make this into a decoration for my house somehow. It's a great design! I love it!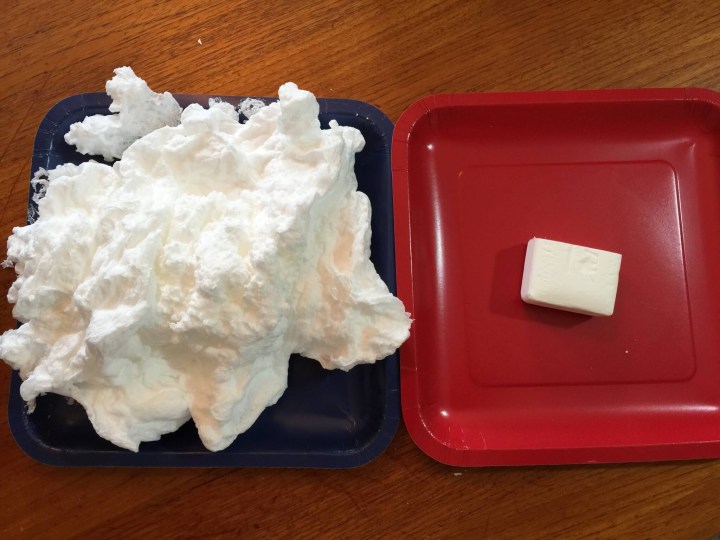 I came home on Friday to my son telling me excitedly about an explosion. I had no idea what was going on (I had only opened the box and didn't read any of the cards), until I smelled the kitchen. They had the best time with the Ivory-soap-in-the-microwave trick. What I love about subscription boxes is that I never need to overcome our inertia in trying new things. It comes in the mail and we do it and they loved it!
I absolutely absolutely ADORE my new potholder. I want to preserve it for all time, I think it's the most darling thing I've ever seen! The hat reads Chef A—- & Chef E— sometimes 🙂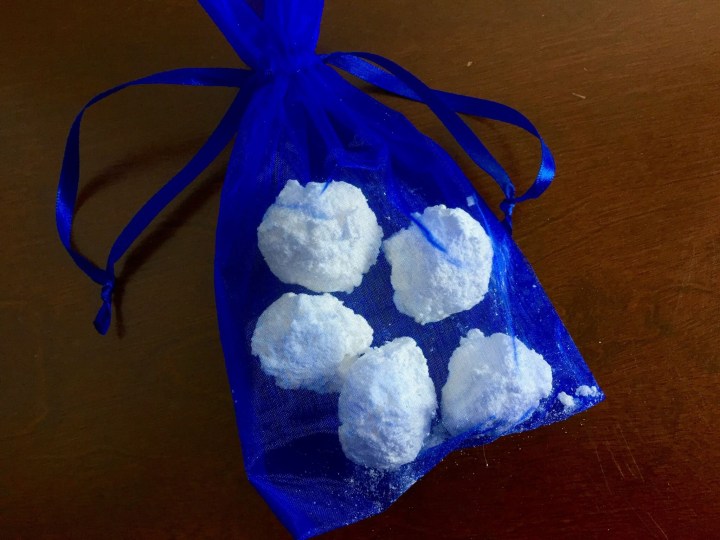 Finally, the kids shaped the soap into balls and placed them into a bag for a gift! I'm not sure how giftable they are but my children enjoyed it and had a great sensory experience playing with the soap.
SurpriseRide is $29.99 per month and for kids aged 6-11. We thought this was a great box – it had great projects and activities, was really fun, and included a great book (each box includes a book). Based on my experience reviewing subscription boxes for kids, the price is right on target, plus you get great items that last beyond the fun of the activities.
Visit Surprise Ride to subscribe or find out more! You can see all our Surprise Ride Reviews or check out more kids subscription boxes in the directory!
The Subscription
:
Surprise Ride
The Description
: SurpriseRide is a theme-based monthly activity subscription box for kids ages 6-11. SupriseRide boxes come with everything you need to do the kid-tested projects, right down to extra paint. SurpriseRides are themed not only by activity, but by the travel experience.
The Price
: $29.99 per month
The Coupon
: Get $5 off your first box with coupon code
BESTGIFT5
.