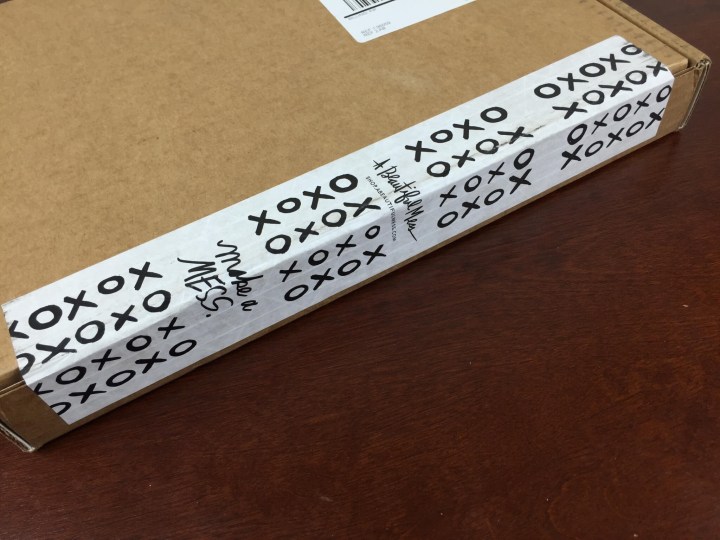 Messy Box is a newer monthly subscription box from lifestyle blog A Beautiful Mess. It's really a scrapbook box (let me tell you, I still have big plans to organize my photographs, starting with 3 years ago…) but I am thinking of getting a big bulletin board and making a monthly mood board with it. I also expect to have some mommy daughter chill craft time with this one.
Instructions.
Everything is contained in a bag inside the box.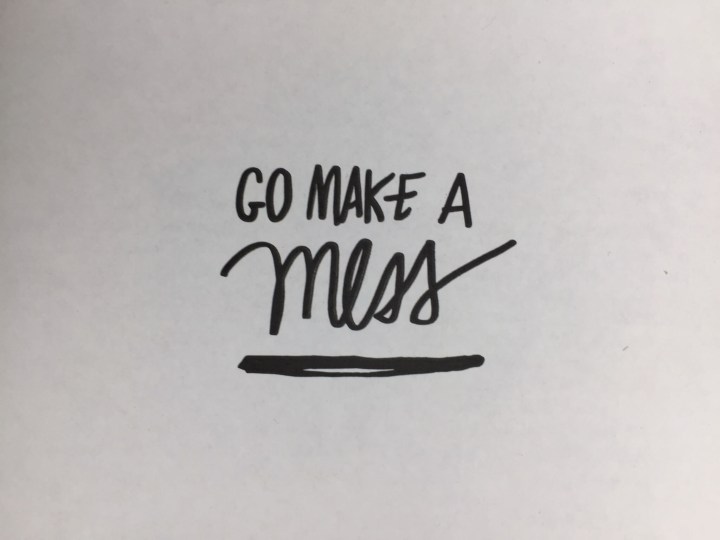 More instructions, in case you forgot.
Everything in the box! I saw that there was a cute pineapple in this box and I noticed that boxes are available to purchase even after they're released, so I subscribed.
Waltz into summer with June's Messy Box! Its warm shades and whimsical patterns will have you ready to make an album as sunny as the season!

Grab your vintage sunnies and take your documenting beachside, with patterned papers and awesome journal cards full of that summertime spirit. Share sentiments with trendy phrase and alpha stickers reminiscent of roadside stands, and decorate your pages with sorbet colored sequins and enamel dots full of flavor. Other special favors like a transparency sheet showing the steps to the Waltz (oh yes!) and two screenprints have us antsy to get out there and make some memories!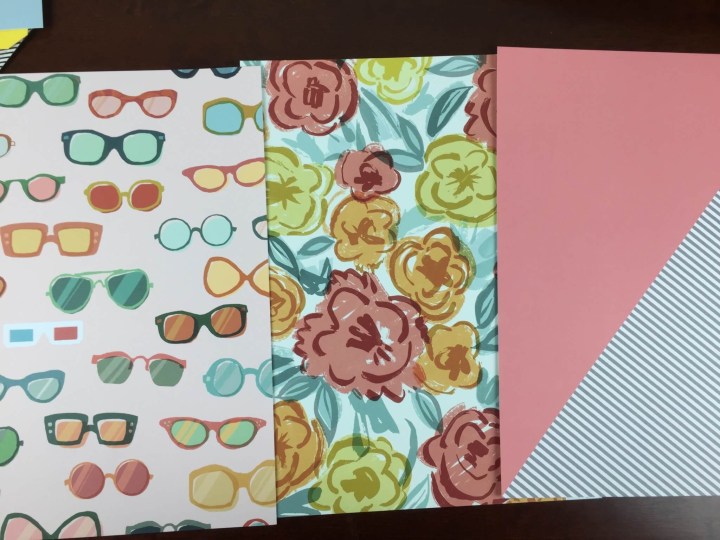 Scrapbooking papers.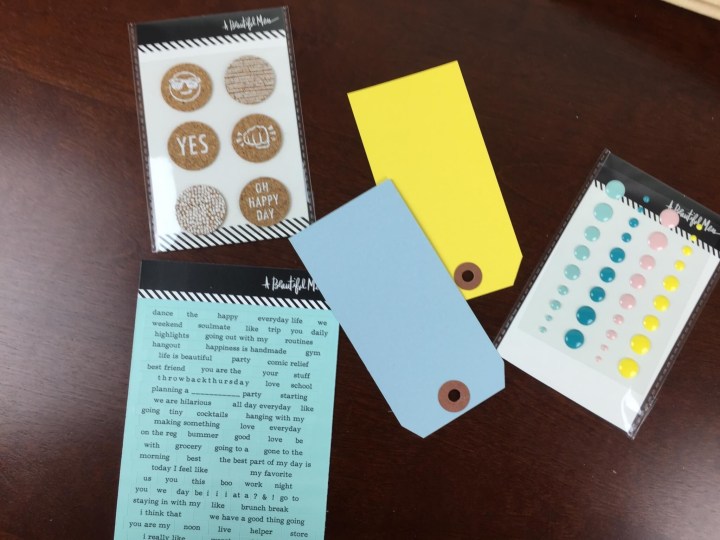 Embellishments, including tags, enamel dots, phrase stickers, and cork stickers.
2 silkscreens. We actually have quite a bit of silkscreening supplies in the basement, so I can't wait to do something with this. I thought it might be useful to stencil pineapples on the wall, but it's a bit smaller than what I'm looking to do.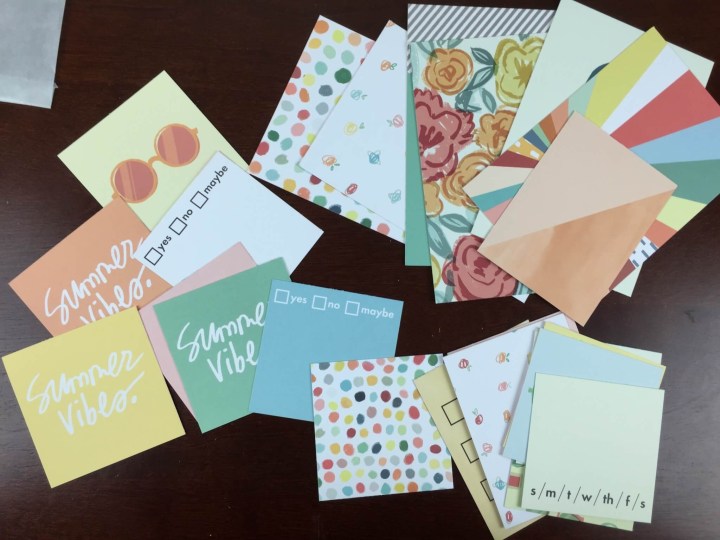 Lots of papers. Small papers. I don't know what to do with these. Jenny, help me! [Jenny is a top commenter here and is a scrapbooking genius!]
This is a transparency. You can place it over a big photo and it looks really neat.
And a sticker alphabet and sequin pack!  FYI, they sell a "Messy Book" and pocket scrapbooking supplies, but you don't have to purchase their items, especially if you already use a different size scrapbook. I found these We R Memory Keepers pages and October Afternoon pages on Amazon! FYI, I found this site – Kanvess – that does Instagram prints for a quarter! A Beautiful Mess recommends/is sponsored by Canon Pixma but you have to cut them up manually.
I would love to hear what you would do with your Messy Box! I got overly excited about the pumpkin, and think I may be in over my head! I am hoping by next month to share some sort of project, but it likely won't be a scrapbook (because of the aforementioned photo issue!).
Visit Messy Box to subscribe or find out more.  See other paper, stationery, and scrapbooking subscriptions in the directory.
The Subscription
:
Messy Box
The Description
: A Beautiful Mess's Messy Box is a monthly stationary subscription service. Included are items for scrapbooking or other paper crafts, including items like papers, journal cards, colored enamel dots, circle cork stickers, 4×6 silkscreens, phrase stickers, alpha stickers, sequin mix, and shipping tags.
The Price
: $24.99 per month (save $5 per month with a year long subscription)