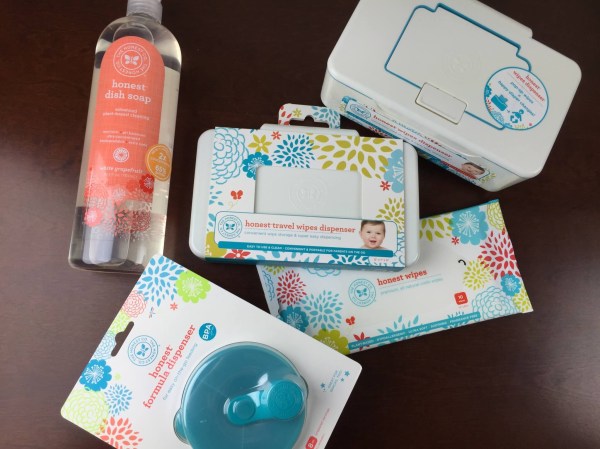 Honest Company has been coming out with so many new products lately! Today I have the new improved dish soap plus the baby wipe holders! Oh and the baby formula dispenser! You can check out all my Honest Company reviews and remember that you can add most of the "gear" and extra items onto your bundles for a 25% savings!
New Improved Honest Dish Soap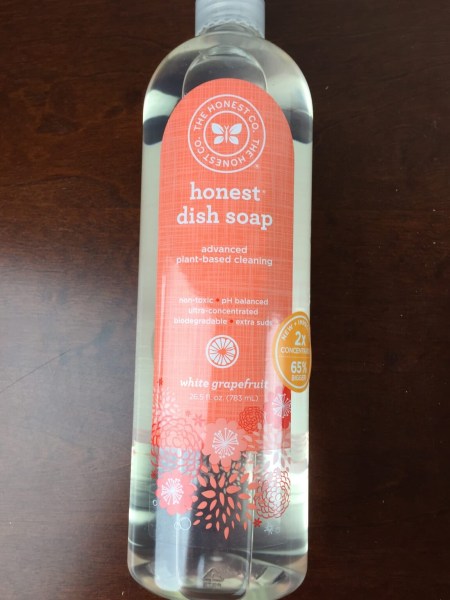 I am not a fan of Honest Co's Dish Soap (many of you know that I instead recommend getting dish soap through ePantry – see my reviews). The previous version of this soap did not clean grease well, especially on tupperware and other plastic items. I tested this soap using a tupperware midget container (the kind for salad dressing). The soap smells great and the performance is definitely improved. But it is so thin! It shoots out like water. I don't see how this is 2x concentrated.  And so much comes out that I wouldn't pay any attention to 65% larger size. Be super careful with this one. It's worth another try if you don't find Method or Mrs. Meyers or 7th Generation acceptable (that's what ePantry carries). I suspect those will all be preferable to this one though. I do like that it does clean grease now!
Honest Formula Dispenser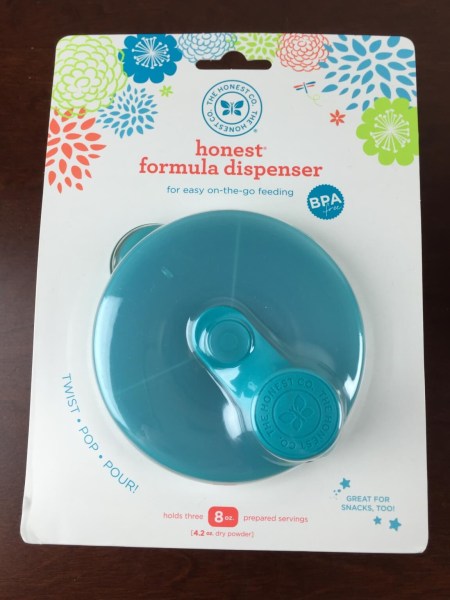 One thing I noticed – so much packaging! They must be rolling these out to baby boutiques and/or Target. I purchased this for an upcoming vacation (actually I purchased 2).
It has a silicone lid that you twist around and it's all BPA free.
Honest Wipes Dispenser – Travel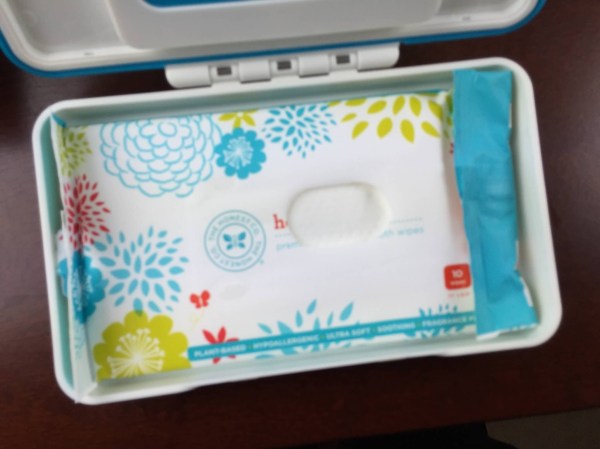 This is how the travel wipes package fits in. Sorry for the blurry photo!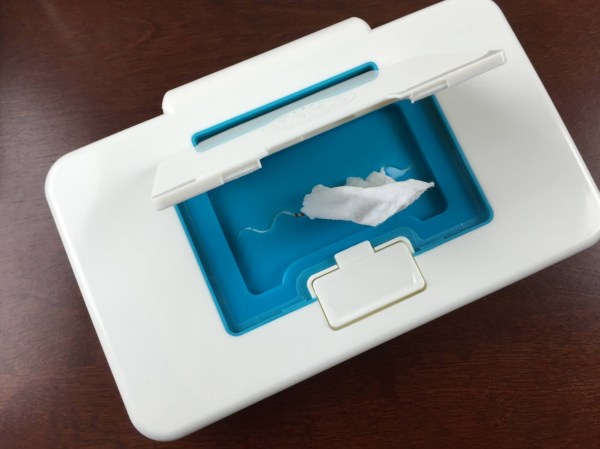 After pulling the first wipe, it performs as intended! I found this wipes dispenser to be very heavy for a travel wipes dispenser. Nearly as heavy as the full size one.  On the other hand, I don't think your wipes will dry out.
Honest Wipes Dispenser – Full size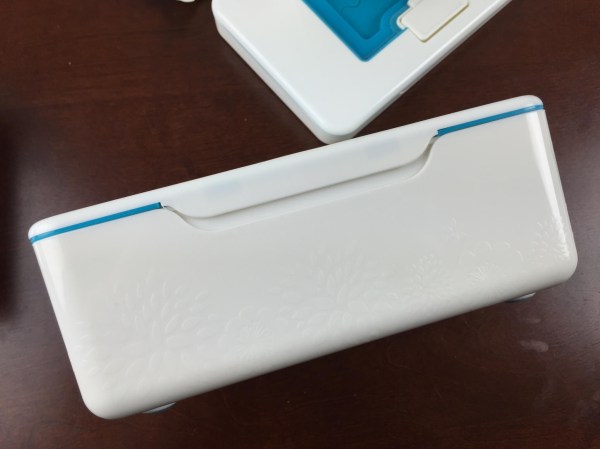 This has a pretty molded design on the front. Hard to see!
You  just pop the wipes in.
And voila! Wipes come out.
I haven't tested these all the way to the bottom, I just pulled out the first wipe. I'll update if the performance isn't right but it seems good! I'm sure when my baby gets a little older he'll be delighted to repeatedly pull wipes from these containers! 🙂
Visit Honest Company to pick any of these up!