CurlKit is a subscription box for women with naturally curly hair of all types. You'll receive 6-9 deluxe sample and full-size products to help you on your Curls Journey. CurlKit features products designed for coils, curls, and locks.  Many of the products you sample in your kit can be bought in the shop.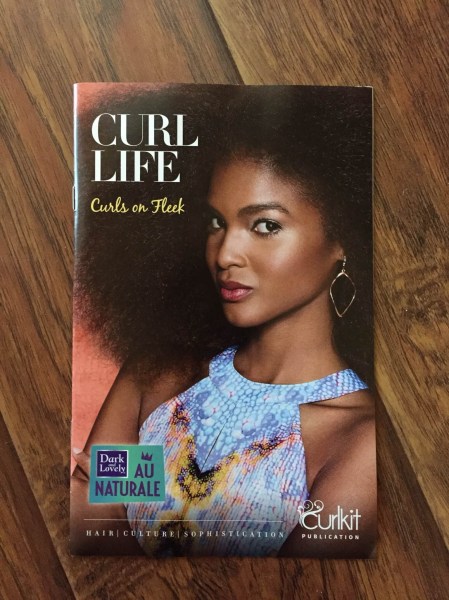 Curl Life is Curl Kit's mini-mag! Inside there's information about all the samples plus tips and recommendations on how to use them.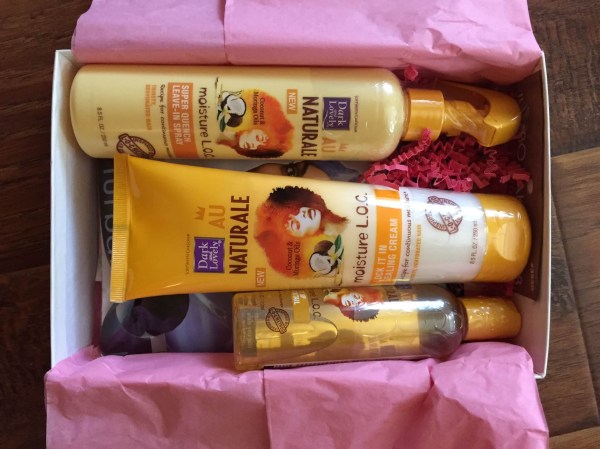 The March 2015 CurlKit is the "Curls on Fleek" and was their third year anniversary kit! The Dark & Lovely products debuted in this box and subscribers were the very first people to receive them. CurlKit is one of the oldest subscriptions out there and it's awesome to see a box for Black women with curly and natural hair have such great success.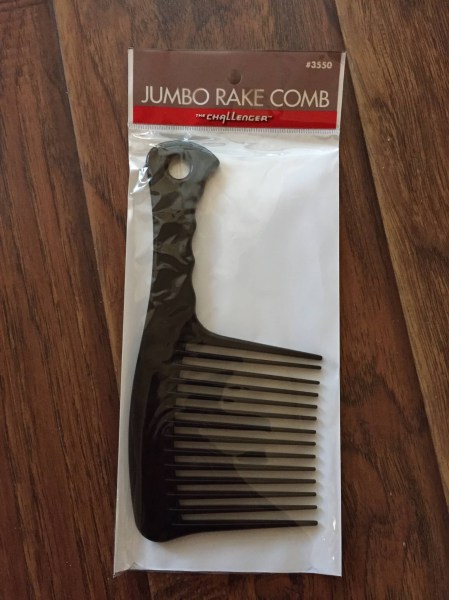 Jumbo Rake Comb – perfect for detangling curly hair in a gentle and effective way. Start at the ends of your hair and work your way up! This will help protect your hair from breakage!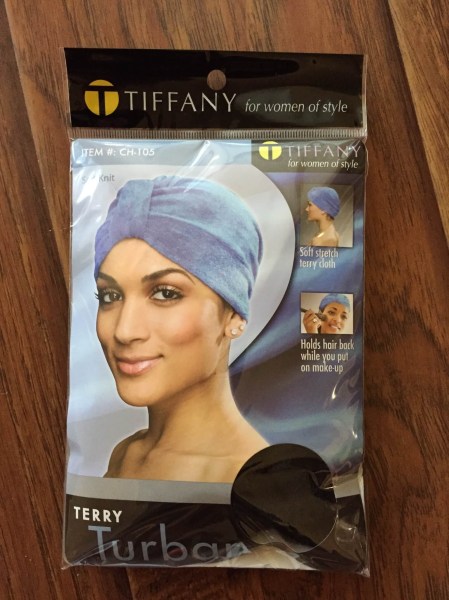 Tiffany Terry Turban – promoted as an "At home or out, look your best"… I do not think that I would wear this in public, but it's great for wearing while you put on makeup. Also, can keep a flat wrap neat while you sleep or cover your hair during a treatment!
The Au Natural Moisture L. O. C. (liquid, oil, cream) Collection is a brand new line by Dark and Lovely. This is based on a trending layering technique for moisturizing curls. Ladies with natural hair will want to try this technique for themselves! 
Dark and Lovely Au Naturale Super Quench Leave-In Spray ($9.99) this liquid is the first step to the LOC layering process. I recommend spraying this generously on damp hair! This spray has a coconut scent. 
Dark and Lovely Au Naturale Soak It Up Oil Cocktail ($9.99) this second step in the LOC layering process has no less than 5 types of oils in it. Apply generously to damp hair after the Leave-In Spray.  Moringa oil was used by the Egyptians for its cosmetic, antiseptic, and healing benefits, and it will be great for encouraging natural hair growth.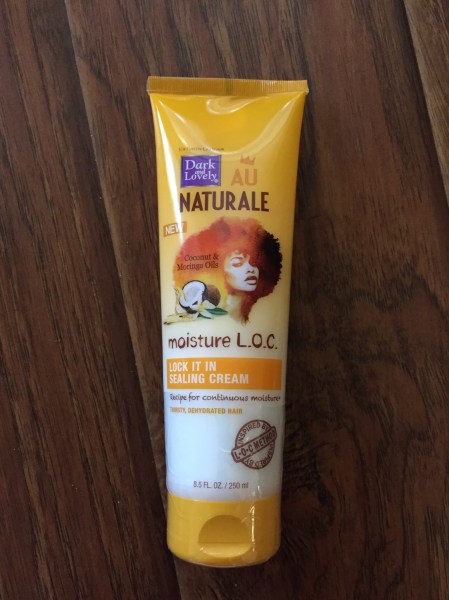 Dark and Lovely Au Naturale Lock It In Sealing Cream ($9.99) this third and final layer of the LOC method will lock in the moisture!  Very creamy and dense! Still apply generously to damp hair over the Leave-In Spray and Oil Cocktail! Now your curls are ready to be styled as desired!
As a licensed stylist I have been really impressed with CurlKit and was happy to see the March 2015 Third Anniversary box because it was such a great value. The exclusive product launch was a real benefit to subscribers. The 3 Dark & Lovely products totaled to $30, plus you got the super useful turban and comb.
Visit CurlKit to subscribe or find out more. You can see more boxes for Women of Color or Curly Hair in the subscription box directory!
The Subscription
:
CurlKit
The Description
: Each month, CurlKit sends out a selection of 6-9 samples that their team of online experts, researches and even tries themselves. In each CurlKit you'll receive everything from pomades and conditioners to natural hair tools, from well-known brands as well as emerging gems.
The Price
: $20 per month