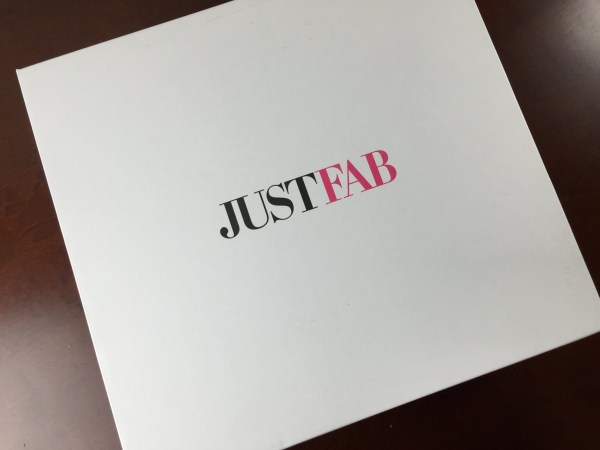 JustFab is a shoes and accessories boutique/showroom subscription – get a new selection of styles curated just for you, and pick (or get charged) or skip by the fifth of the month. I'm not sure yet how it differs from Shoedazzle (I recently reviewed that one here) except that this one is associated with Kimora Simmons and that one is associated with Rachel Zoe.
My box included a new VIP member booklet that I found helpful – it was very clear on needing to call to cancel and when you need to skip by.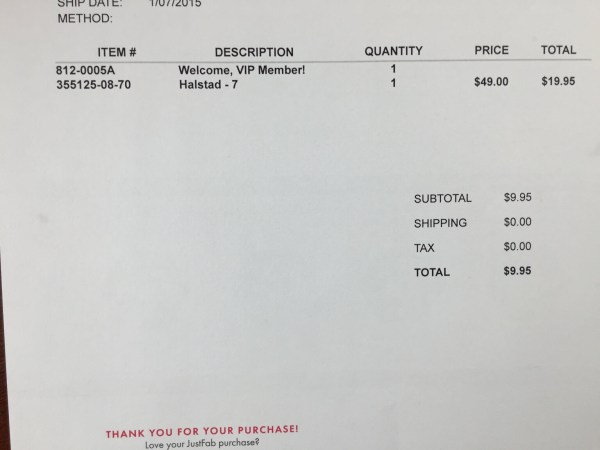 I got some sort of crazy deal – I recommend signing up for JustFab and waiting a few days until you get a crazy deal like this one!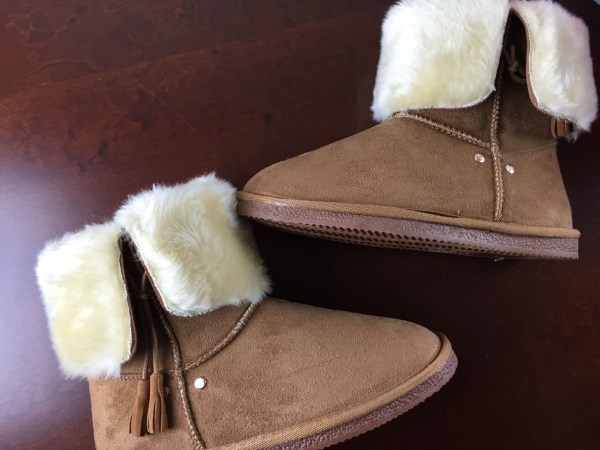 The Halstad boots are normally $49 but I got them for $9.95 including shipping! This is not the normal kind of shoe I buy but hey, it was $10. They're super cute, although a little smelly (like a new synthetic suede smell).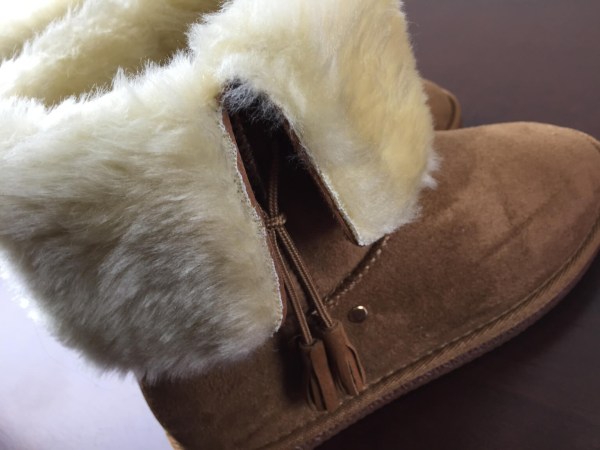 I loved the tassels! Everything on these boots is synthetic – no real fur (and no it's not dog coat or anything like that).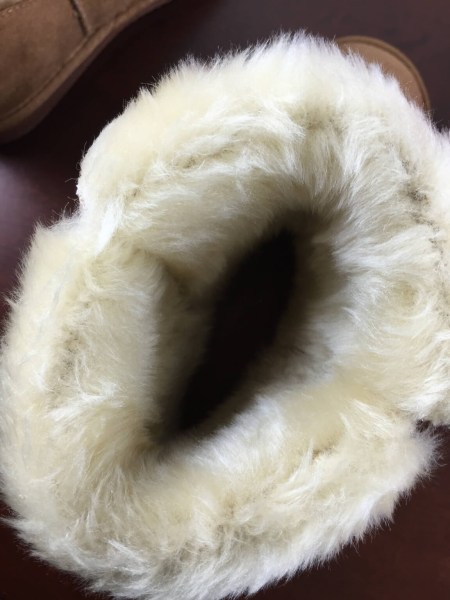 I found the fit was good. I wear wide 6.5 so when I get shoes like this I size up to a 7 and that worked really well! These aren't tromp through the snow shoes but I'm probably going to take them to have at work when I wear my snow boots. It snows a lot where I live and I commute via bus, so I need a good wardrobe of cozy winter shoes to have on my feet in the office – I'm planning to just have work shoes I keep at work just for this purpose! The only thing I didn't like about JustFab is that they show almost all the shoes on a model with no pants – just bare legs underneath a skirt. I would like to see more of the shoes shown with pants on. Because if I'm being realistic, I wear pants 90% of the time.
Visit JustFab to sign up or find out more!  You can also check out more accessories subscriptions in the directory.
The Subscription
:
JustFab
The Description
: Create your personal style profile and get a personalized boutique on the 1st of every month full of shoes and other fun accessories. Pick or skip by the 5th. Monthly collections are always right on trend, offering a fresh mix of daring styles for the fashionista, as well as signature sexy stilettos and classic boots and bags. Designed in LA for fashion savvy women, JustFab is a first-rate shopping experience at an unprecedented price.
The Price
: $39.95 per month
The Coupon
: 20% off your first item plus FREE shipping!! If you
visit JustFab
, get started & open your account, and wait a day or two without buying anything you'll probably get a better deal.