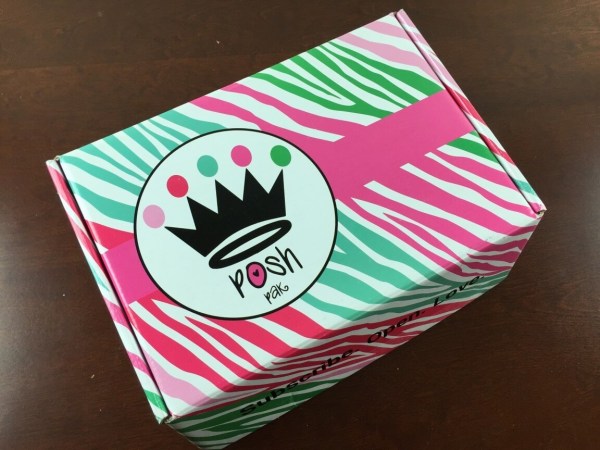 My daughter just totally flipped over the January Posh Pak!  It was bright, rainbow everything, and totally full of FUN! Posh Pak is a monthly subscription box for girls with three age ranges: Little Girl (5-8), Tween (9-12), and Teen (13+)!  It's the perfect box for your cute little girl up to your stylish teen and contains fun and trendy age-appropriate items.
This is Posh 1, for little girls (mine is 6).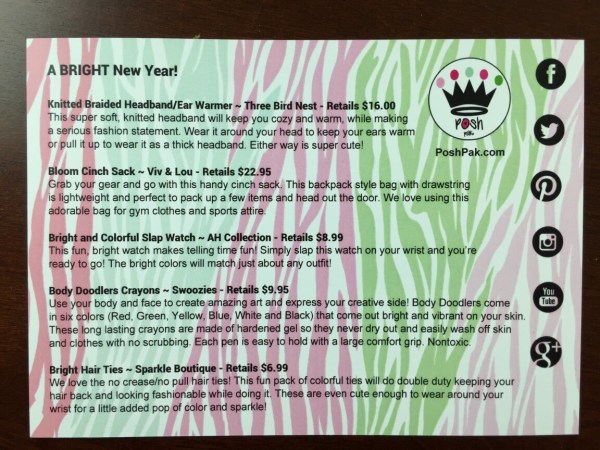 The information card is just as fun as the box!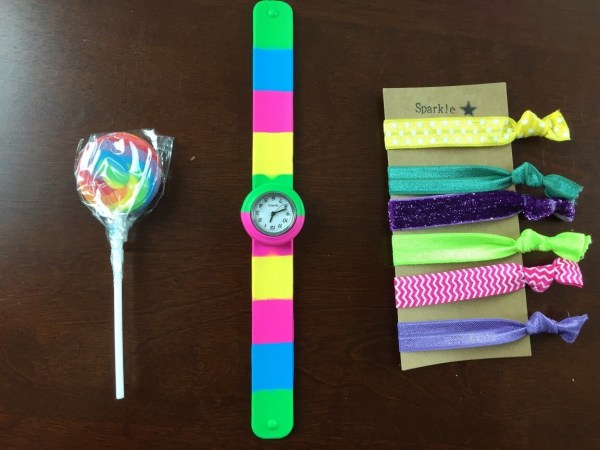 Bonus Lollipop – There's usually a fun candy bonus in every box – my daughter loves these!
AH Collection Bright & Colorful Slap Watch ($9) We are starting to work on time (and money) so this is a great accessory.
Sparkle Boutique Bright High Ties ($7) My daughter loves these because they don't pull her hair, and they match her fun personality 🙂

Swoozies Body Doodler Crayons ($8) Pretty much her favorite thing ever. These were absolutely fantastic because she didn't need anyone to help! She went wild (literally) – tiger legs, football black eyes, and finished with a superhero mask.  Photos below!
Three Bird Nest Knitted Braided Ear Warmer ($16) This is so very perfect because my husband usually slides on his dull black one in the morning on her for a little extra warmth, and this is just so much cuter. We'll use it every day! You can also wear it as a headband but we like warm ears!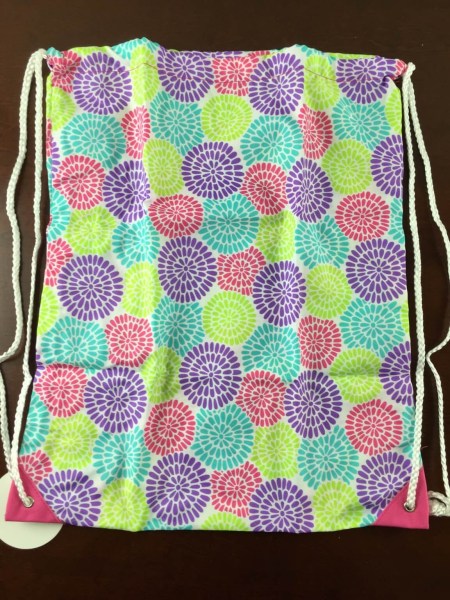 Viv & Lou Bloom Cinch Sak ($15) We love this style of gym bag for just about everything. She's at the age where she needs to start carrying around her own stuff and this is perfect and cute and fun too!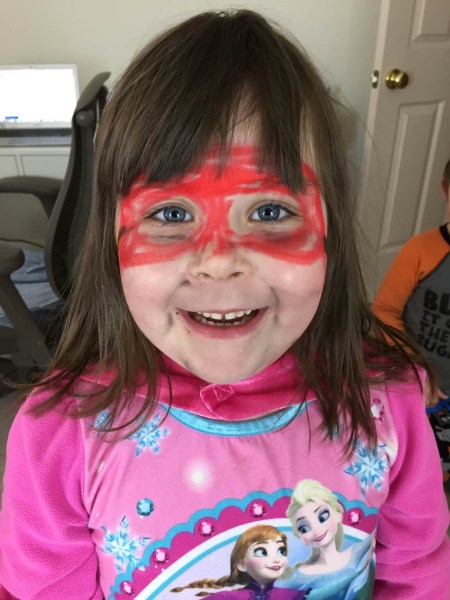 My Super Hero!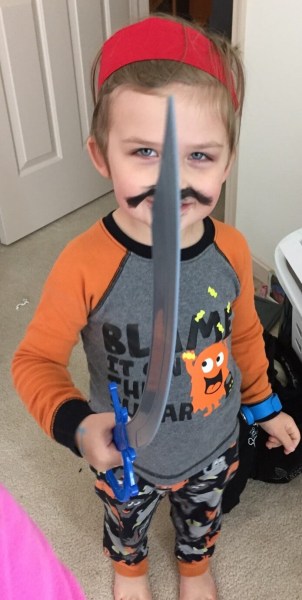 Ahoy matey! I loved the brand discoveries in January's Posh Pak  – everything was adorable and fun and I couldn't have asked for a better box!
Visit Posh Pak to subscribe or to find out more about this box! You can also check out the teen & tween subscription box list or the rest of my PoshPak Reviews!
The Subscription
: 
PoshPak
The Description
: Inside the Pak you will find 4 to 6 items ranging from health/beauty, fashion accessories, tech, school supplies, tasty treats and some designer labels, just for girls. Choose between the age ranges of 5-8, 9-12, and 13+!
The Price
: $29 per month.