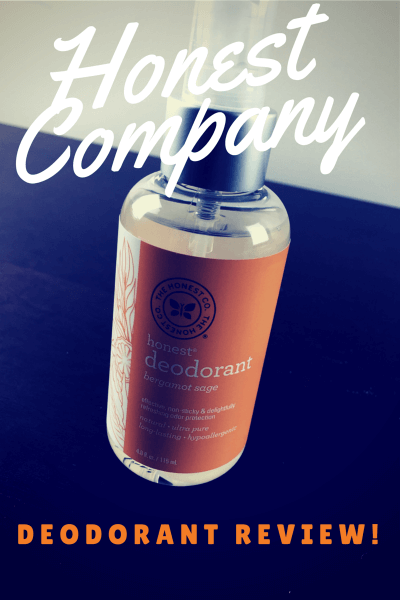 Y'all know I use Honest Company just about everything, and since they mentioned to me over a year ago that there would be a deodorant, my husband has been asking and asking about it. It's finally here!  FYI new Honest customers save $10 off with coupon code INVITED10 on $50+ purchases.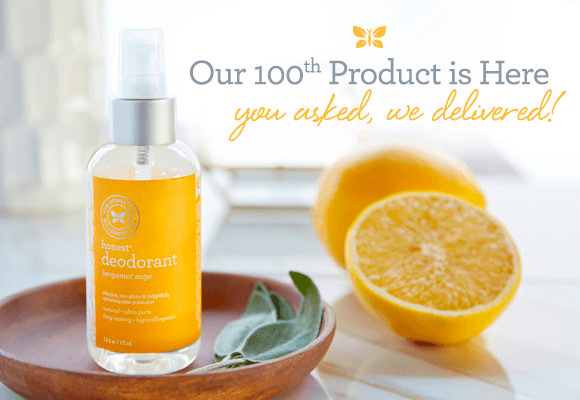 The new honest deodorant is a bergamot sage scent and is billed as an "effective, non-sticky & delightfully refreshing odor protection." There are NO white, sticky, or toxic residues and the scent (organic tea tree, witch hazel, lemon, and eucalyptus) is designed to help kill odors and bacteria naturally, plus there's aloe for softness. To be honest (HAHA) when this came out I was pretty knackered by the spray formulation! I'd never seen a spray aluminum-free deodorant. The first ingredient in this is alcohol, so that's what really goes after those nasty orders, but it also means it works. This is a pretty great product, but I find it (unusually for honest company) pretty strongly scented. It's great for my husband, but I found the scent a little distracting. I kept on being like WHAT'S THAT SMELL! It's a good smell and you should try it, but it's strong! You can get this item in your essentials bundle.
There's also a new lavender vanilla sea salt + sugar body scrub! I'm looking forward to trying this one and adding it to my next bundle (we're out of dishwasher pods, oh noes!).  This is available only as an add on item to the essentials bundle (or in the store, just not as a bundle item!).
Also, I've been passing along outgrown diapers to a friend and work and she is raving over the absorbency of them. I'd forgotten exactly how much better they were than conventional diapers, but they really are!
You can check out all my Honest Company reviews and see my Honest Company coupons & Promo codes.  If you would like to sign up for or give a gift of monthly deliveries of non-toxic baby, bath, and home products, visit Honest Company!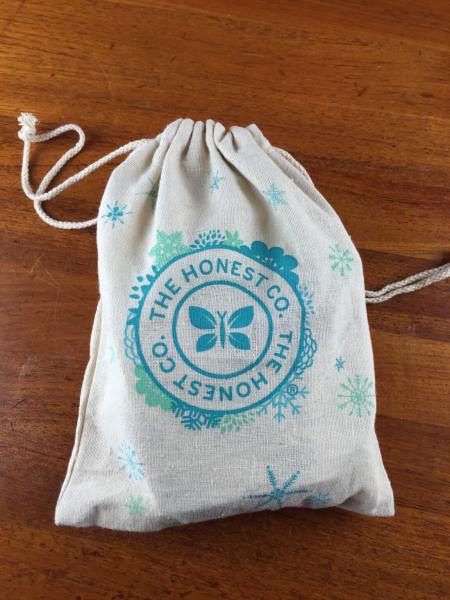 Oh right, here's the freebie that came in my December Bundle!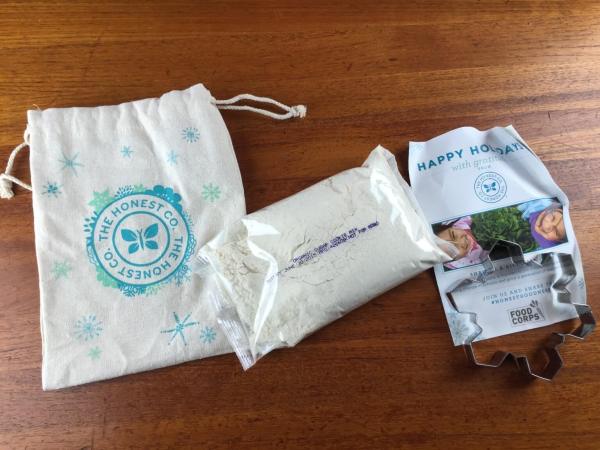 A snowflake cookie cutter and organic sugar cookie mix!