I'm so pleased to be seeing all these fantastic paper and stationery subscriptions pop up. Although I'm not as awesome as I should be about it, boxes like The Sassy Box help me be a better snail mail sender and send adorable things. This box in particular is super unique because the items inside are personalized with your name and/or initial! I found the quality of all the stationery in this box to be very nice, and the colors were perfect, as was the personalization. My photos are not – they do look a tad dull.
October's theme is "Bloom"!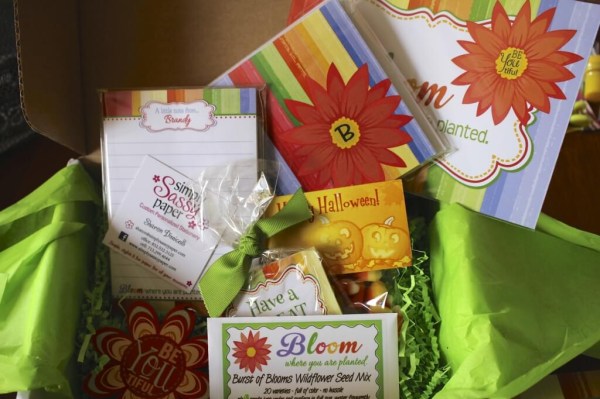 This is their first box and I thought it was darling. I think the colors are much more vibrant than my photos show.
Lunch Box Notes – I love these! I also need just a straight up lunch box note subscription! Even if you don't have a child (or significant other) to send lunch notes with, they would make a great gift for someone who does.
5×7 print – This was adorable and it was so cute that I sent it along as a gift to my daughter's kindergarten teacher. She spends so much extra time with my kid that I try to send along some extra special gifts!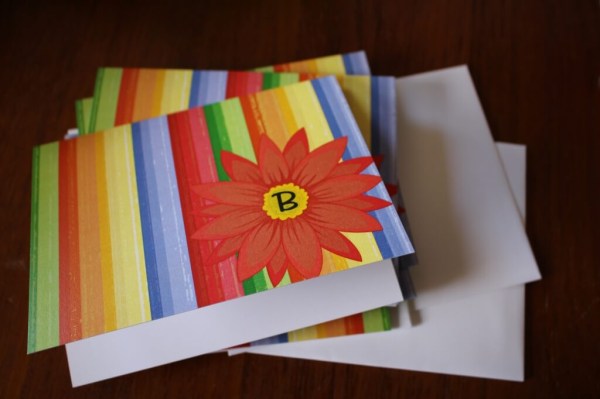 Bloom Initial Thank You Notes – If they have my initial on them my daughter cannot steal them! A handwritten note goes a long way!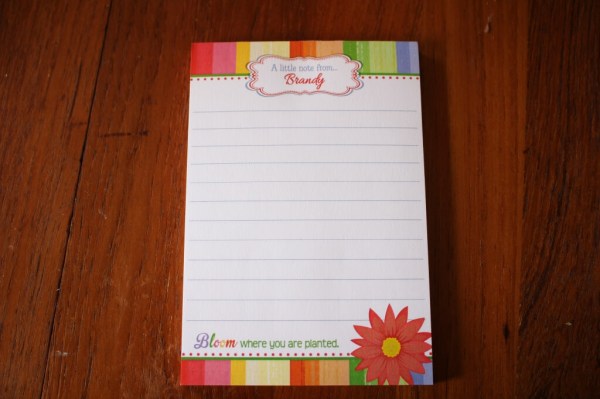 Personalized Handy Notepad – Perfect for jotting down a quick to do list or writing a note.
BeYOUtiful Car Charm – I don't know about using this on my car, but I know exactly how I'm using it – as a ceiling fan pull!
There were also candy corns and a packet of wildflower seeds. It was a super cute box but a little spendy (personalized products always are!). However, I see some super adorable things on the Simply Sassy Paper website so I'm looking forward to seeing what arrives in future boxes!
Visit The Sassy Box to subscribe or find out more about this personalized box! You can also see all the paper and stationery subscription boxes in my directory.
The Subscription
:
The Sassy Box
The Description
: Each month receive 4-6 fun and unique personalized paper products. Each box is personalized and themed to the current trends and season. You will provide your name and initial for personalization of your stationery!
The Price
: $38 per month down to $28 per month on an annual plan (since writing this subscription, the price has decreased to $25 per month!)