Raddish is a new kids' activity and science subscription box centering around… food and cooking! Rad-Dish, get it! So cute! And this box is the cutest! Raddish sent me the "kitchen science" box for our review, and I was surprised how many activities were included with this box! I'm definitely a fan because my kids love being in the kitchen with me – my son demands an apron every time it even looks like I'm cooking!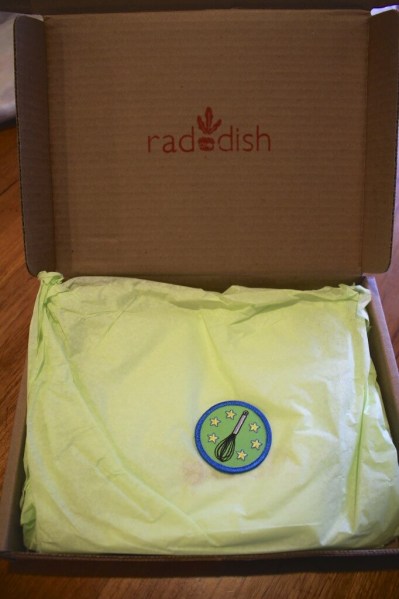 I can't tell you how excited I was when I opened this box. Because there is an iron-on patch! We can earn all sorts of badges!
Welcome to Kitchen Science! So much in this box, let's dig in! Every box includes:
3 family friendly recipe guides with illustrated instructions. My oldest reads now but from experience, pictures help a ton!
1 culinary technique skill card – in this box it was whisking.
2 creative activities with all the necessary materials, aimed at getting your family sitting, talking, and eating together. Activities range from science experiments and art projects to oral histories and foodie games.
Your shopping list, also sent via email.
Table Talk card deck ensuring fun chatter at your next meal.
An adorable Raddish patch to be ironed-on to your Raddish apron
Plus there are extension activities for every box!
The Subscription
:
Raddish
The Description
: For young children (Ages 3-6) to Kids and Tweens( Ages 7-12) get culinary fun delivered to your door each month. Each month receive 3 family friendly recipes, 1 skill card, 2 creative activities, shopping list. You also receive new patches each month to add to your apron!
The Price
: $24 per month
The Coupon
: Get a bonus apron with any 3+ month subscription. Get half off your first box with a 3+ month subscription with code 
RAINBOW
.
Raddish Kitchen Science Review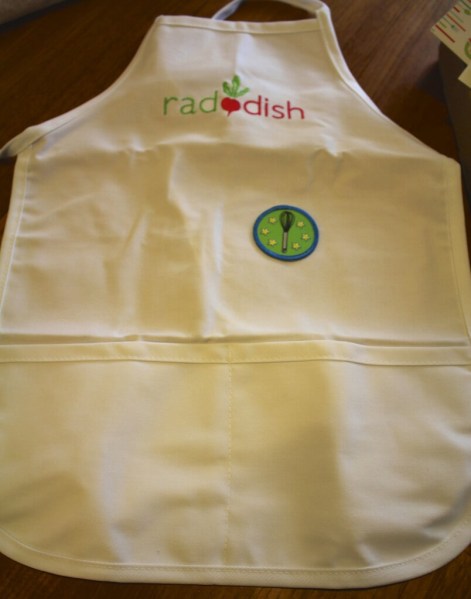 Here's the apron – It's super high quality and I suggest signing up for at least 3 months in order to snag this apron. 
The Info card – The complete packing list.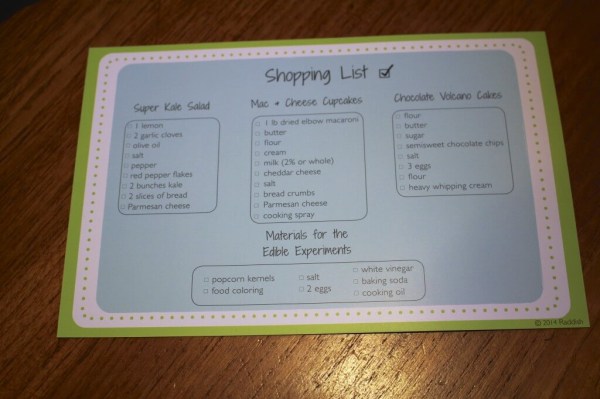 And your shopping list! This comes by email the week your box ships.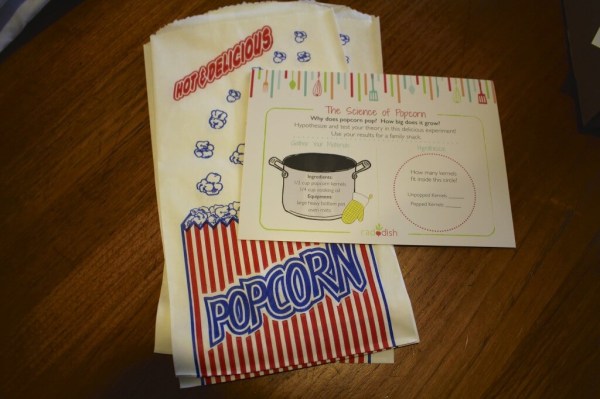 Popcorn science. I was really pleased that this wasn't just a demo, but included an experimental activity including creating a hypothesis, and an estimation activity.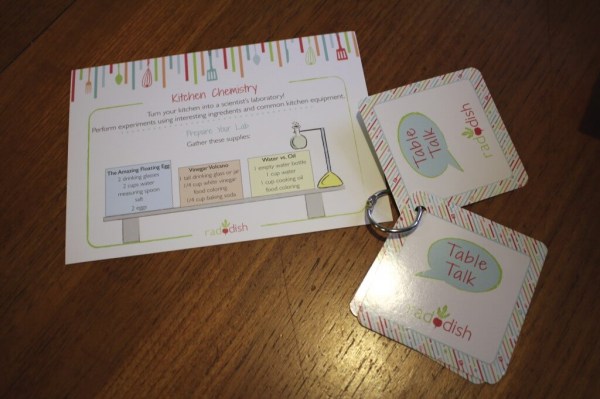 Kitchen Chemistry activity and table talk cards. There is so much in this box we haven't completed each and every thing yet. I was really impressed with both the value and the attention to detail.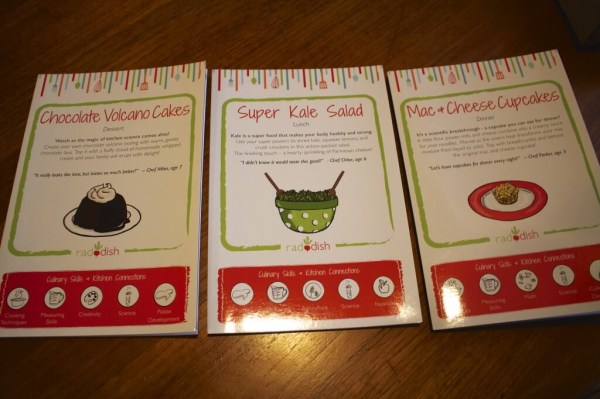 The heart of the box – the recipe cards. They are fold out, on sturdy card stock, and laminated. They are impressive and will absolutely hold up.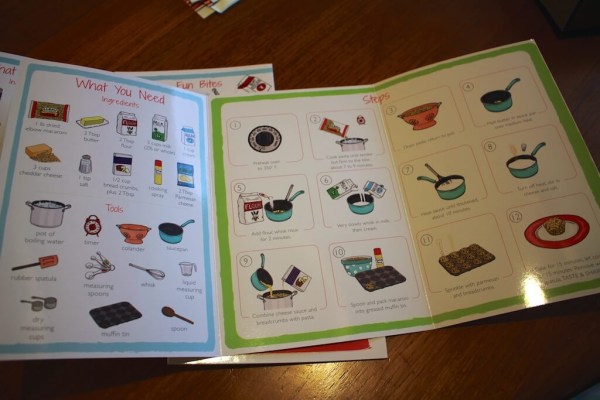 Each card includes full pictorial instructions. This was a huge help for little ones following along. Huge! The back also includes extra cooking tips, science whys, and more. I suggest reading through the back before starting so you're prepared to talk all about the cooking while you're doing it! We made the macaroni & cheese cups. I was also going to do lava cakes, but alas, my babysitter used all the flour. There were 3 tablespoons left, just enough for the mac & cheese. The Kale Salad would be lost on my kids. That's about ten steps more than a baby step!
We earned our whisking badge. Yes I let my 5 year old make a roux! She then explained what a roux was to her brother. Awesome.
We sprinkled! I used panko on top instead of regular bread crumbs. Delicious.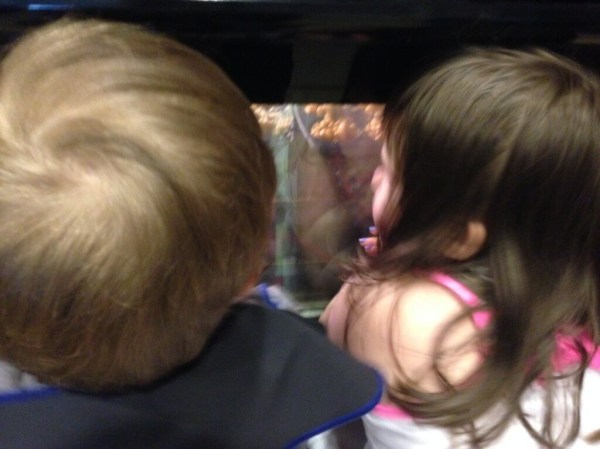 It's so exciting watching things bake!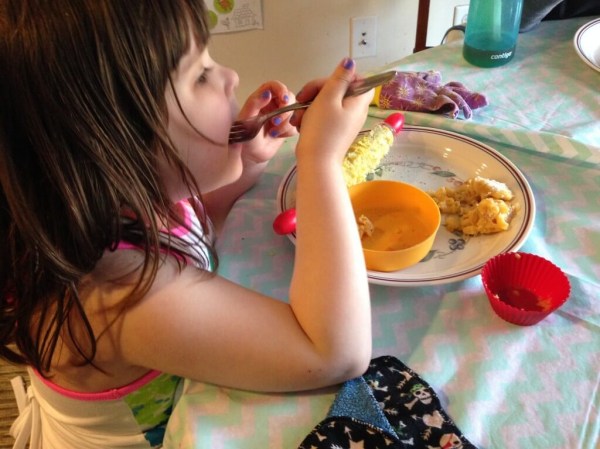 We didn't want to wait for our mac & cheese to set, but after a few more minutes they did stay in cupcake form!
He totally recognized it as a cupcake and was going to eat it like he does any other cupcake.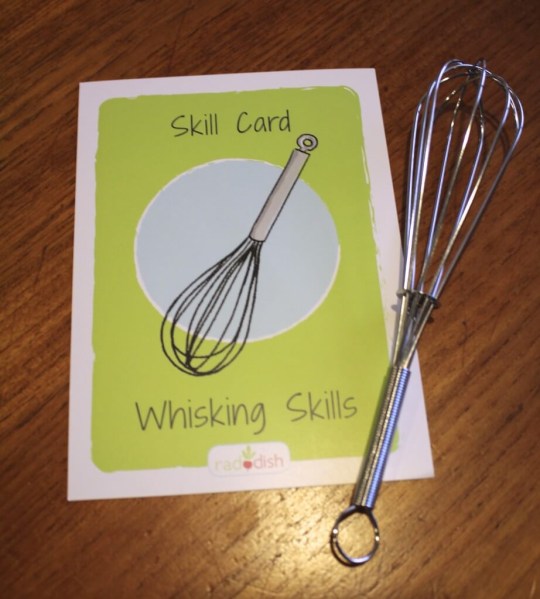 The Whisking Skills card! My 3 year old got so excited about this! He exclaimed, "mix mix mix!" when he saw it, and he's so proud to have his own whisk.  Oh yeah, FYI, you can get sibling materials for $5 per month, and an extra apron for $15. You kinda have to.
This was a totally fun box and I recommend it! It also definitely takes the guess work out of some of your menu planning for kid-friendly meals. We are definitely looking forward to more kitchen science, including chocolate lava cakes, as soon as we get more flour! To find out more about Raddish or to subscribe, visit their site.