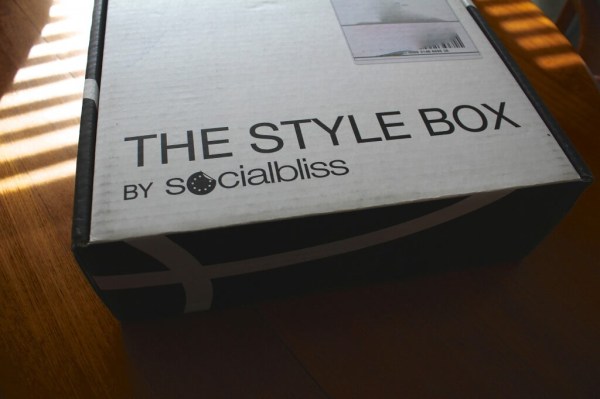 I was so excited to get my March Socialbliss Style Box – definitely a brand new subscription box that has been amazing! My box shipped much later than everyone else's (on Monday) but I've had this one for a few days – it came on Wednesday and we opened it the next morning. Everything in the March box was so soft & pretty. Loved it!
The Subscription
:
Socialbliss Style Box
The Description
: Each month get a curated product experience hand-picked for you. A variety of on-trend items are in each Style Box, some of which you'll see on the Socialbliss site, others are emerging hot items not yet available to the public. Each box will contain an assortment of popular one size fits all fashion accessories and lifestyle products.
The Price
: $47.90 per month including shipping. Save $15 with a 3 month subscription.
March 2014 Socialbliss Style Box Review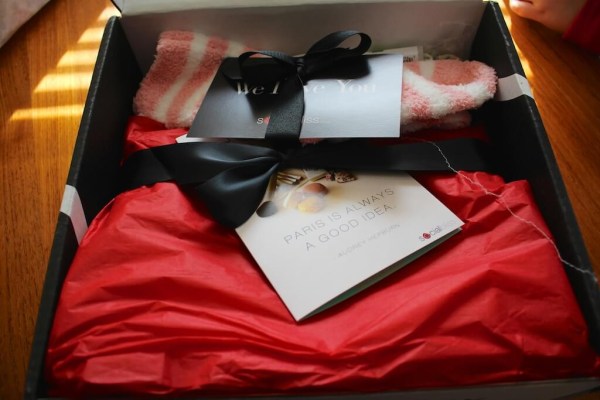 Socialbliss Style Box pays a lot of attention to the packaging – it's super fun to unwrap!
This was a bonus item for sharing my box. I have no idea how they dole those out (they probably have to figure out who you are) but I hope some of you get them! I admit that my daughter has a fuzzy sock thing and these will show up in her Easter basket. I don't really do candy. She's getting tea mostly!
Oui! I love the French macaron inspiration for this box. I really feel it!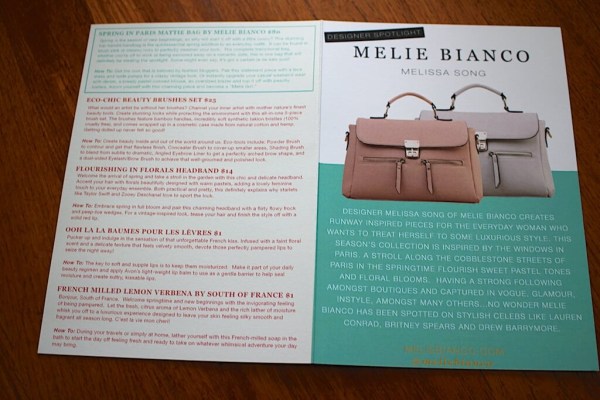 Here's the inside of the information card. I like how there are style types. I mostly need the help!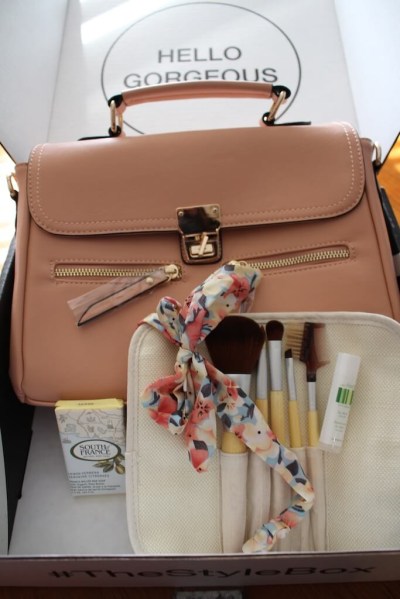 Tada! I love the curated look of the Socialbliss Style Box.
Melie Bianco Mattie Handbag ($80) Love this fun bag (so does my girl).  I have a Melie Bianco bag but I can't remember which one of mine it is – it's held up for years and I expect this one to do so too.  I noticed right away that this had strap handles and no strap! I heard you can get a strap and indeed you can – it's $4 and they are placing an order for the straps.
Avon Care Deeply Baume Pour Les Levres ($1) I actually love Avon stuff and get it for the kids all the time, they have a great natural line. This has a "faint floral scent" and will probably make its way into a care basket!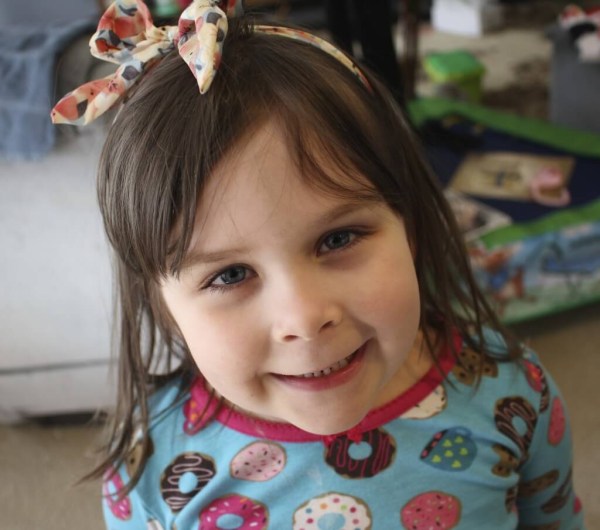 Flourishing in Florals Headband ($14) This one is lost to me. She wore it all day when we opened the box. I think the look is cute on an adult, but devastating on my baby girl.
CALA 5-piece Eco-Chic Beauty Brush Set ($25) This is a great little brush roll-up with just the right brushes. I love how this is washable because whatever I store makeup/brushes in for travel always gets filthy!
South of France French Milled Lemon Verbena Bar Soap ($1) This smells great! absolutely wonderful. I normally pass my bar soaps to my husband or kids but the fragrance on this one is all me.
I loved the springtime in Paris feel to the March Socialbliss Style Box, which had around $120 in value! The box costs $47.90 per month with the shipping and I love this subscription! I just love a box where everything goes together. There is a waitlist, so to get on it, visit here and sign up.
Visit Socialbliss to find out more about the brand new Style Box or to subscribe. See all my Socialbliss Style Box Reviews! You can also check out more lifestyle & combo (aka mixed boxes, boxes of everything, and boxes for women) in the subscription box directory.