I picked up the November
on a freebie deal (thanks guys!) and I loved it! I really did!  Everything was totally delish!
The Subscription
:
Fancy Pants Food
The Description: Curated samples of smaller batch foods. You don't learn about the trends – you help set them, one box of bite-sized deliciousness at a time. 5-8 trial sized products!
The Price: $10 per month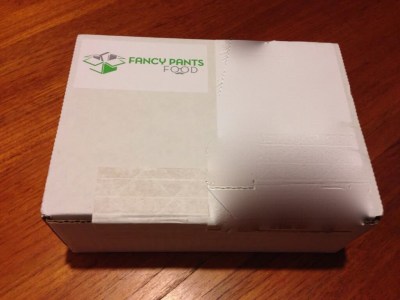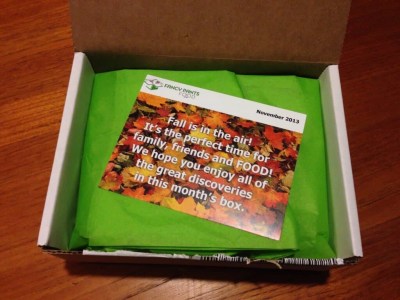 I didn't expect it, but
wrapped it up in tissue paper!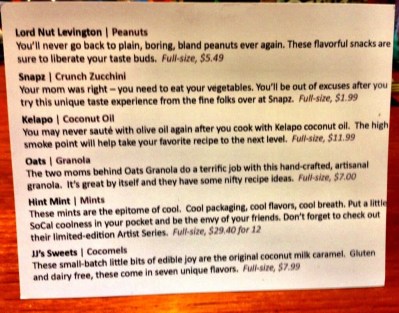 This little card gave the information on each product and prices on full sizes.
Lord Nut Levington Peanuts All I can think is "YOU'RE GONNA LOVE MY NUTS" (sorry if you don't get that one!). I love these nuts! They are so delicious and savory and full of good spicy flavors. I was excited to try a new kind – the El Cheddarales Cheddar & jalapeño (I'd already had the Bloody Mary flavor). They have a 6 pack gift set on their website & it would make a great gift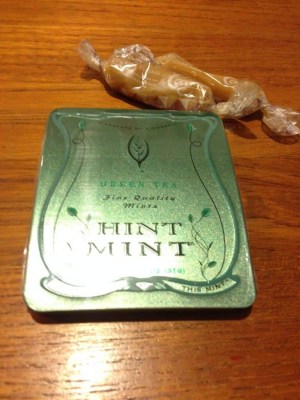 Hint of Mint Green Tea Even though I don't love to drink tea I like green tea flavored things! These were good and mellow mints!
Cocomels Cocomels are these insanely delicious caramels made with coconut milk instead of cow milk and yum! My son snapped these up in a heartbeat (after I stole a bite!). Also an insanely great gift!
Snapz Grilled Zucchini I didn't expect to love these but I did! Not really a surprise because grilled zucchini is a top favorite of mine, but they're dried, so I wasn't sure.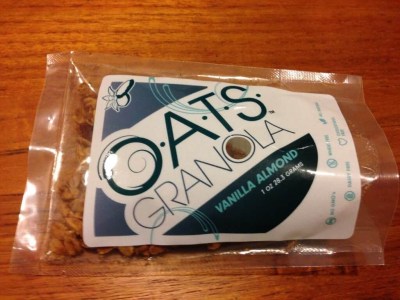 Oats Granola Vanilla Almond I really liked their dark chocolate flavor. This was good, but maybe a bit darker than I personally prefer. It's a good granola! (I prefer not to get granola in my boxes at all – so this is extremely high praise! Oats is one of the few brands I really like!)
Kelapo Coconut Oil I do cook with coconut oil and I'm looking forward to trying this organic extra-virgin one. I thought it was neat there was a cooking item in this box!
I didn't do a price breakdown on the November
– it's only $10 and I loved every single item in this box. I thought it was a slam dunk!