It's Friiiiday.
Late last night I promoted to Team Leader with South Hill Designs! Yay Team 'Stache! Just in time for Movember!
Popsugar Must Have Holiday special edition is totally sold out!
Wooo day after Halloween! We did IHOP! My daughter helpfully ordered her & her brother hot chocolates to go with the ridiculous scary pancakes.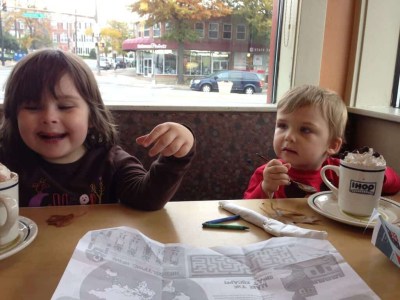 We went so late that we skipped Chipotle. And then went trick or treating!
We selected all the bad candy and left it for the halloween witch, who will steal the children from their halloween beds if they are either a) not asleep in their beds when she visits or b) have not left her enough candy (which is half). The witch has helpfully supplied play-doh in its place!
I'm still debating whether Target is today or tomorrow to check out Halloween clearance, I'm waiting to hear some reports!