Unmentionably Cheeky is basically all new and sweetly sent me a package of pretty underwear for my review! You'll be delighted to know that Unmentionably Cheeky now offers larger sizes, more variety in style, cut, and colors, and you get 2 pairs of panties every month for $9.  Using coupon code FALL13 will get you your two pairs every month for just $6. Three dollars a pair! I thought this package was really very very nice and the price is hard to beat.
The Subscription
: 
Unmentionably Cheeky
The Description
: Every month get 2 pairs of pretty panties shipped in a pretty envelope from Unmentionably Cheeky. Fun, flirty, and feminine underwear. Sizes XS-XXL. Styles range from briefs and bikinis to lacy hipsters and brazilian cheekies.
The Price
: $9 per month
The Coupon
: Save $3 and get 2 pairs for $6 every month. Use code 
FALL13
.
September 2013 Unmentionably Cheeky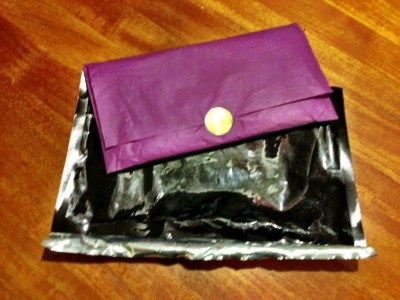 Unmentionably Cheeky comes in a glossy black waterproof envelope with the panties very nicely wrapped in purple tissue paper and sealed with a sticker. For $6 I thought the packaging was more than superb. Now to the underwear!
White Lace Cheeky This is a white lace stretchy panty, and it's quite cheeky! I'm not sure what to call this kind of undie. But it sure is a nice friendly alternative to g-string thongs.
Pink Bikini with Lace Accents Not too crazy but with a cute bit of lace accents. I just thought this was a nice comfy pair of undies with a teeny bit of flash.
I thought these were cute panties and really, for just a few dollars, they are worth a try to see if they are right for you! Unmentionably Cheeky suggests that based on customer feedback, you may want to go up one size on your order. I found the size pretty comparable to other pairs. Expect bunsy cheeky panties! But no thongs! It's all about the cheeky!
Visit Unmentionably Cheeky

Check out all my Unmentionably Cheeky Reviews! Don't forget to take a look at other Women's Underwear Subscription Boxes.