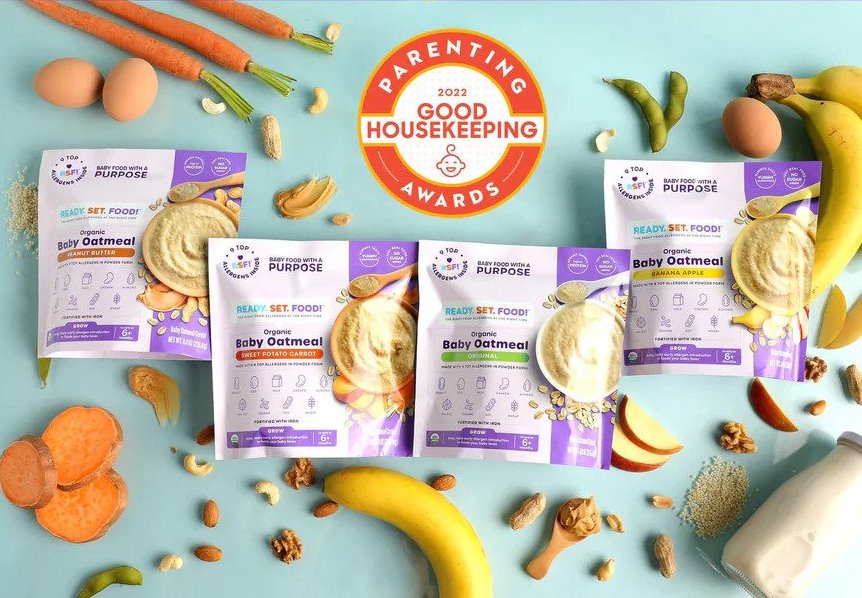 Introducing new food to babies often causes worry for parents. Luckily, Ready, Set, Food is here to help! Their special organic baby food subscription is designed to keep your baby healthy. Ideal for babies 4 months old and up, it acts as a natural supplement that mixes easily with formula, breastmilk, or regular food. With Ready, Set, Food, your baby can safely try allergens like peanut or egg, which helps them stay healthy and build tolerance. Get started today and save almost half off on your first month!
Get 40% off on your first month on any plans! Use the coupon code RSFPLANS40 at checkout.
Get 40% off at Ready, Set, Food!
Plans start at $34.99 per month when you commit for 6 months. There are different monthly plans available, divided into stages for your convenience. You have Stage 1 + 2, Stage 3, and the Complete System including Stages 1, 2, and 3.
Allergen introduction refers to the deliberate and gradual exposure of babies to common allergenic foods, such as peanuts or eggs, at an early age. By doing so, parents can help build their child's tolerance and reduce the risk of developing allergies later in life. It's like opening the door to a world of flavors and possibilities while keeping allergies at bay.
Ready, Set, Food makes it easy to introduce allergens to your baby's diet with their special supplement. You just need to use one pre-measured packet per day – simply add it to your baby's bottle or mix it with their food, and you're all set. With automatic monthly deliveries, you don't have to worry about repurchasing and restocking either.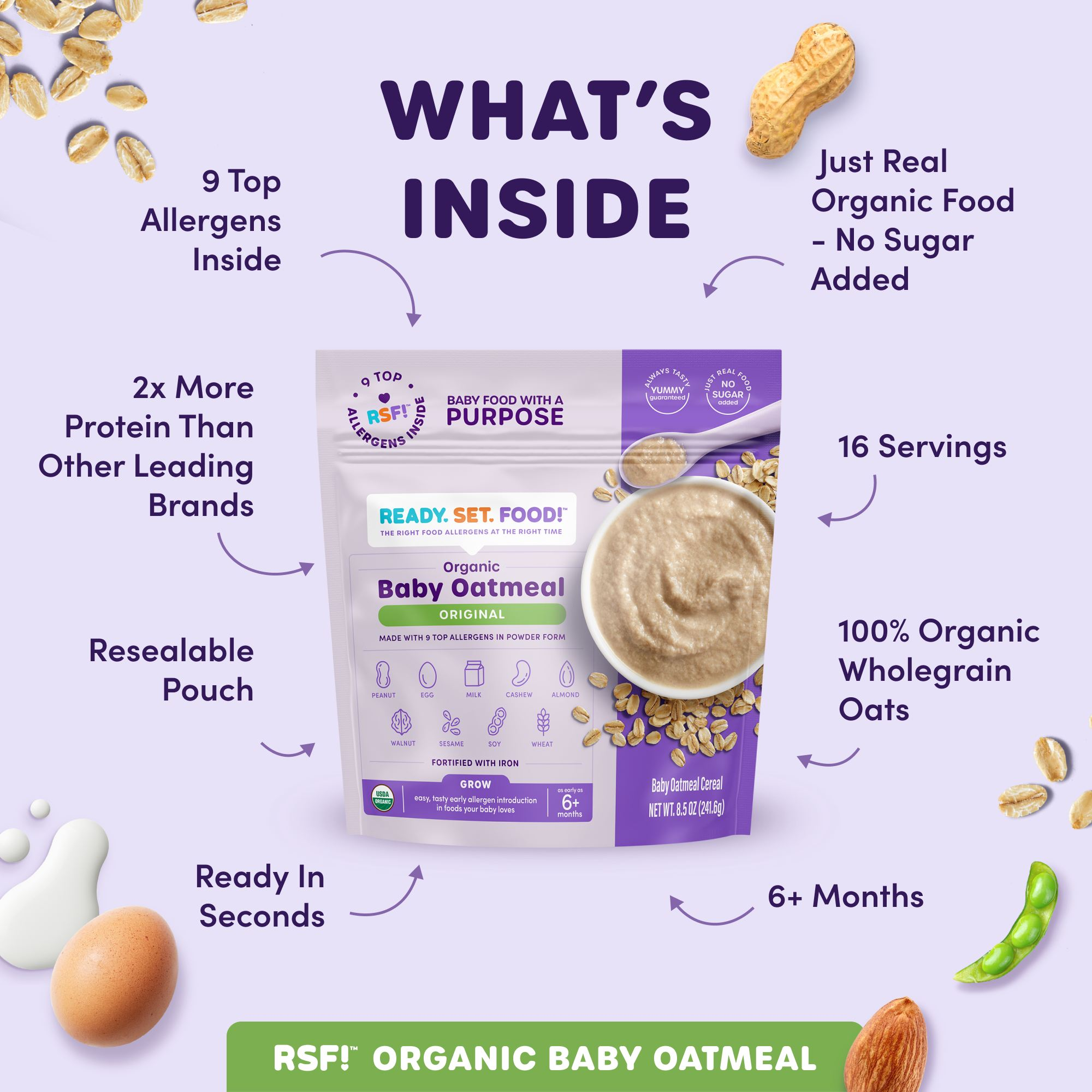 In addition, Ready, Set, Food offers Organic Baby Oatmeal, priced at $9.99 per pouch. This oatmeal not only introduces the goodness of whole grains to your baby but also incorporates allergenic ingredients such as peanut, egg, milk, cashew, almond, walnut, sesame, soy, and wheat. It is specially recommended for babies aged 6 months and older, ensuring a nourishing and flavorful experience for their developing palates.