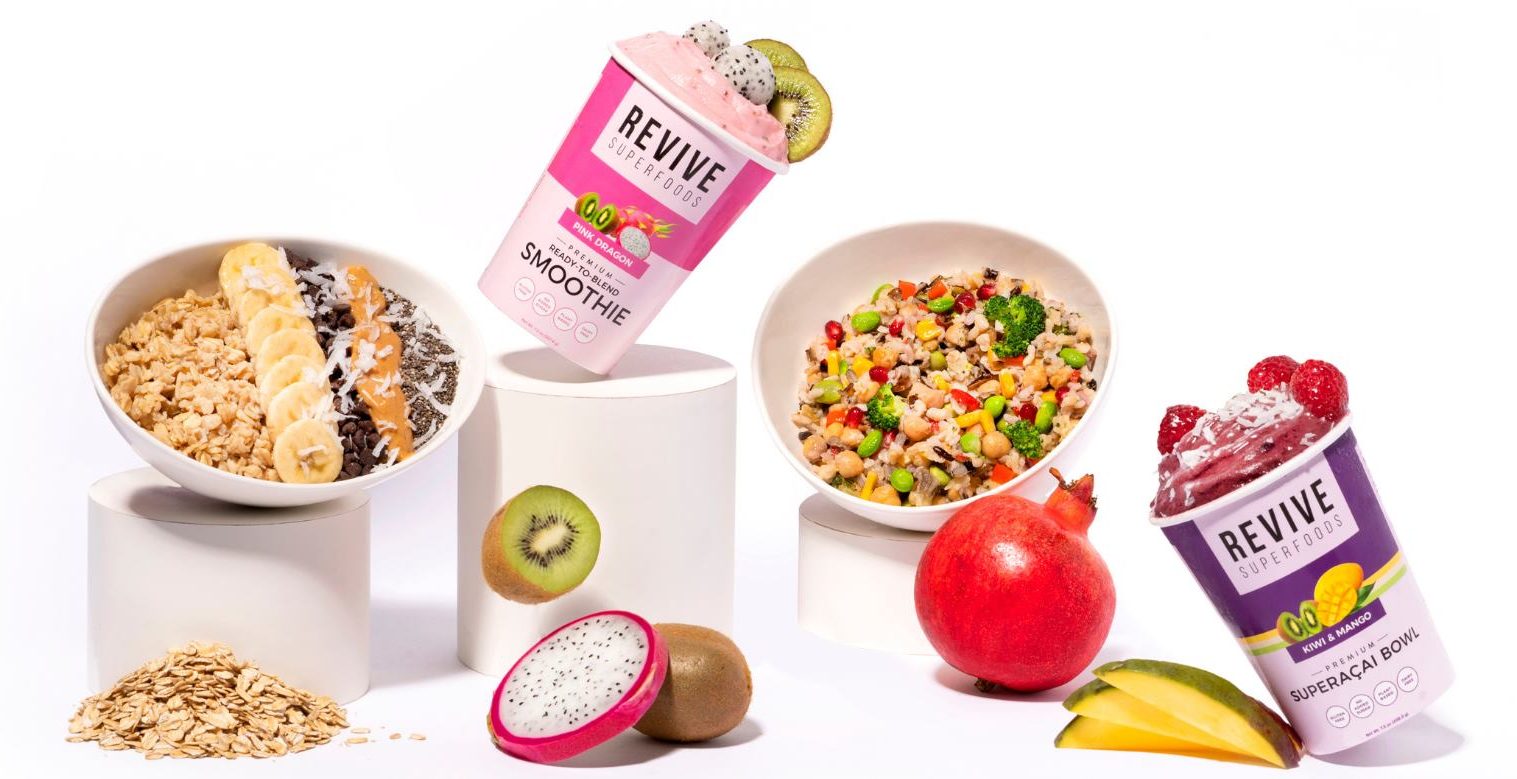 Revive Superfoods has a great coupon for new subscribers who want to try nutrient-rich superfood that will fuel their busy lifestyle! What's great about Revive Superfoods is that food can be ready in minutes, but still nutritious & delicious. Superfoods are plant based, yet easily accessible & affordable for anyone. Subscribe and save up to $100 off your first box!
Save up to $50 off your first box of smoothies, meals, soups, oats, frozen desserts and more when you subscribe! Use this link to shop and use the coupon code RSFGB100 at checkout.
Get up to $50 off at Revive Superfoods!

Revive Superfoods is a frozen superfood subscription service that delivers nutritious superfood eats including smoothies, pre-made oat bowls, acai bowl, and ready-to-eat SuperMeals. Each week, you can get a weekly plan of 9, 12, or 24 cups, for as low as $71.91 per week. The superfoods are pre-portioned, premium, and nutritious, and they can be easily prepared in seconds. The foods are expertly crafted by their team of nutritionists and food scientists to provide tasty and nutrient-rich food that fuels a busy lifestyle. And for every Super meal that you purchase, a meal will be donated to the cause of your choice! See our Revive Superfoods reviews here to find out more!
Here's how much each item costs: SMOOTHIES are $8.99 per item, SUPER MEALS are $9.99 per item, ACAI BOWLS are $7.99 per item, SOUPS are $7.99 per item, FROZEN DESSERTS are $8.99 per item, BITES are $7.99 per item, and OATS are $7.99 per item.