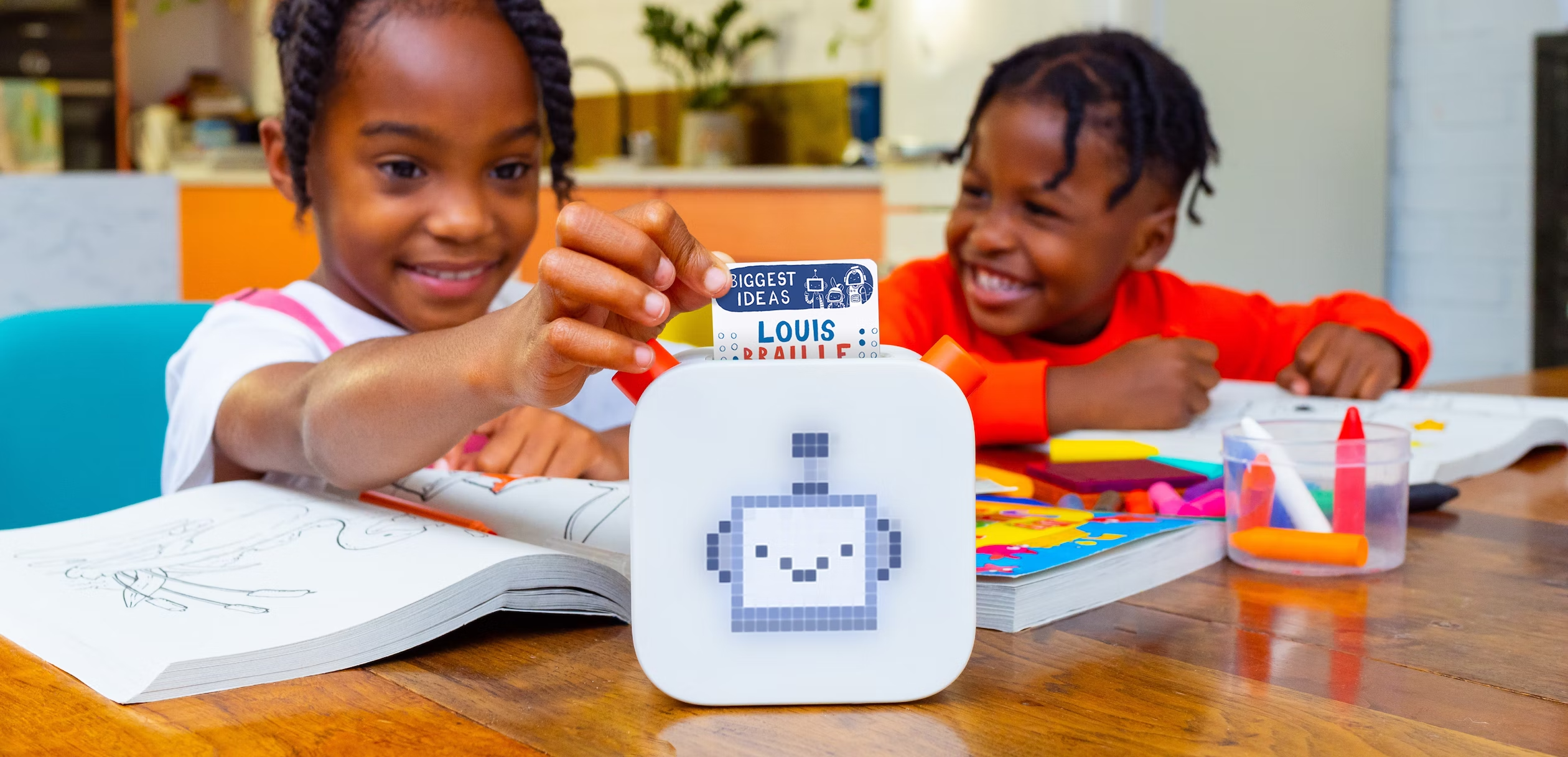 The Yoto Player is now available – it makes a fun and unique holiday gift for kids! The Yoto Player is $99.99, plus additional costs for cards and other accessories. Order by 12/15 for Christmas delivery (deadline is by 12/14 for Canada).
Kids will enjoy screen-free entertainment and educational content with Yoto Player. A smart speaker and more, it opens up a world of beautiful stories and music for children ages 3 – 12+. This kid-friendly player can be controlled with physical cards, so kids can choose the audio content they want to listen to! It also comes with a companion app that you can download on your phone to help manage access (including family accounts) and content on Yoto. The device even works as a nightlight, which makes it a great bedtime companion as well!
DEAL: Get 10% off your first purchase with a Yoto Player! Use this link to grab the deal!
FYI, there are two add-ons when you purchase the player. The Starter Kit is less expensive if you purchase it when you buy the player. Both sets (A Wimpy Kid set and a Roald Dahl set) we've seen as the second add-on aren't more expensive. Check the Card Store to make sure on this one, but we wanted to let you know that there aren't generally additional savings if you purchase that particular pack – just get what you want!
Grab Yoto Player and Save $10!
About Yoto Player:
Yoto Player is a speaker with the features of a smart device, with a wide library of safe and age-appropriate content for kids. They come in the form of physical cards, which contain some of the best audiobooks, music, activities, and educational audio made especially for children. To make the device more exciting, kids can give each track its own fun pixel art – either choose from their library or make one from scratch!
Here's what you'll get:
Every Yoto Player comes with a Magnetic Yoto Charging Dock and a guide for easy setup. Your package will also include a Welcome Card that walks you through the Player setup. This also works as a Make Your Own Card, allowing you to turn your bedtime stories into Yoto Cards that kids can listen to whenever they please.
Plus, Yoto Club is now available in the USA! Starting at $9.99 per month, this audio subscription makes sure your kids have new content to look forward to every month. Members will receive two Yoto credits monthly, which you can use to redeem Yoto Cards from their shop! What's great about these credits is that you can save them for up to 12 months (yes, they carry over to the next month in case you're not able to use them for the current month)! Imagine having access to hundreds of high-quality audio content – which also means hours and hours of fun for the kids and a great bonding opportunity for the whole family!
What do you think of Yoto Player?
Looking for more subscription box gift ideas? See our full subscription box gift guide!