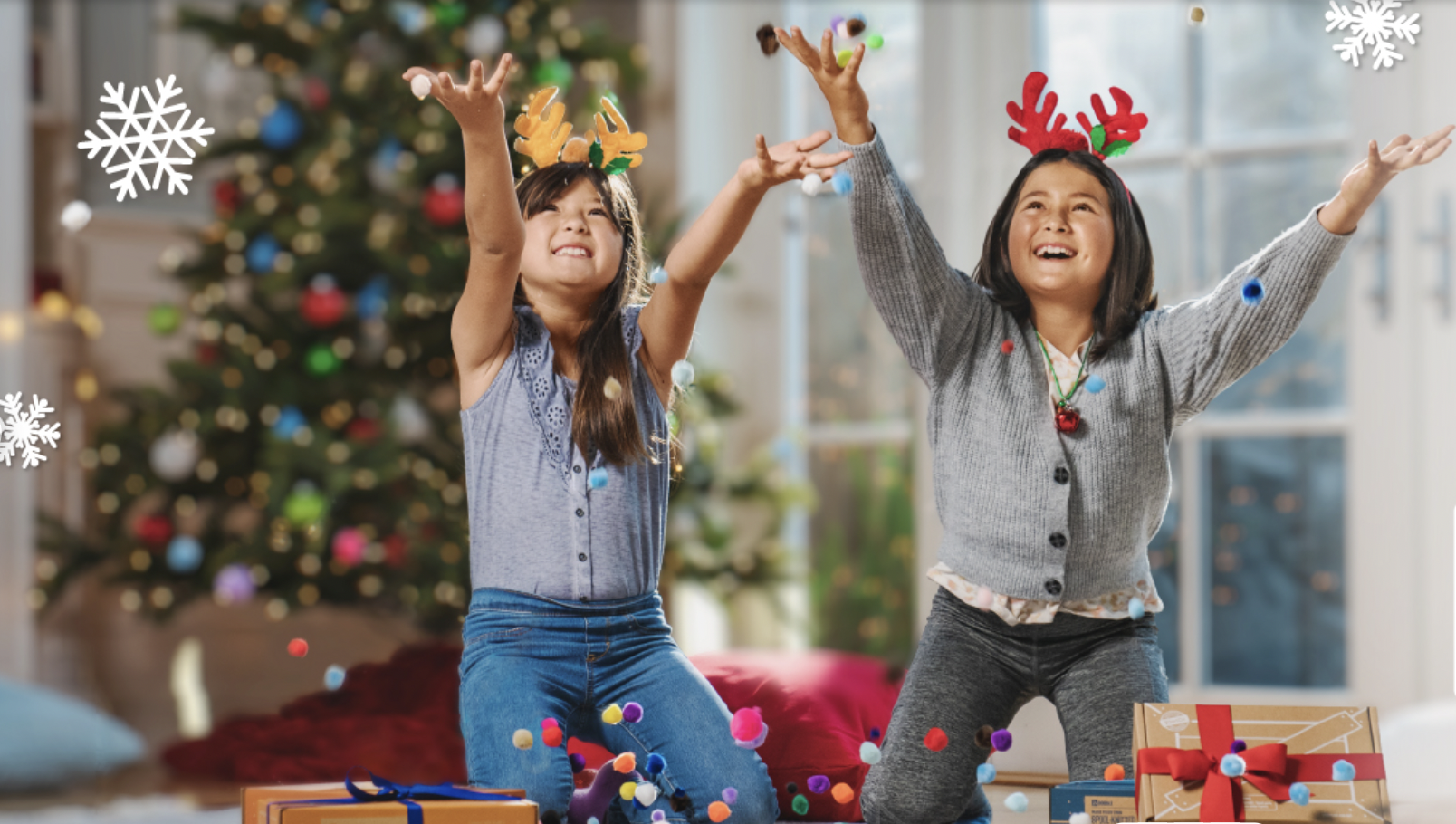 For amazing gifts that kids can enjoy long after the celebrations are over, KiwiCo's amazing subscriptions for kids are a top-of-mind choice. They offer a variety of options from tinkering science experiments to geography and culture, and even arts and crafts! Each activity is designed by experts and tested by kids so fun and learning are always guaranteed.
How to gift KiwiCo? Pick a box that suits the child's age and interest, choose a plan, and you can either ship it to yourself to gift in person or send the box directly to the recipient. If you missed your shot at shipping, KiwiCo also has printable gift crates you can assemble for under the tree! Buying for multiple kids? No worries because you'll be able to add extra boxes as well. There's a KiwiCo box for every age range and every budget, saving you lots of time and effort in finding the right gifts for curious kids.
Grab the holiday deal on KiwiCo Crate subscriptions! Deal applies automatically, just click here!
Give the gift of learning and discovery! KiwiCo STEAM subscription boxes feature a fun theme every month, with all the materials you need already included.  One of the benefits of science experiments and craft projects is that they help enhance children's critical thinking and creative problem-solving skills. Activity boxes also provide opportunities for families to work together and introduce new experiences to kids.
There's a KiwiCo subscription for different interests, including electronics, chemistry, arts & creativity, motion & mechanics, games, animals & nature, geography & culture, and pretend play. You can also get boxes suitable for newborn babies up to 12 years old.
Want to send a gift card instead? KiwiCo gift cards are also available for purchase and you can either send them by email or print to give in person. Gift cards start at $20 and are valid for use on KiwiCo online store as well as subscriptions. These make a great last-minute gift idea – skip lines in stores and buy a gift in a few clicks!
Another gifting option that KiwiCo offers is a group gift! To set it up, just choose between a gift card and a subscription, enter recipient details, set your goal amount, write a gift message, and invite family and friends to contribute. There's no extra charge for setting up a group gift!
Are you getting anything from KiwiCo?
Looking for more subscription box gift ideas? See our full subscription box gift guide!