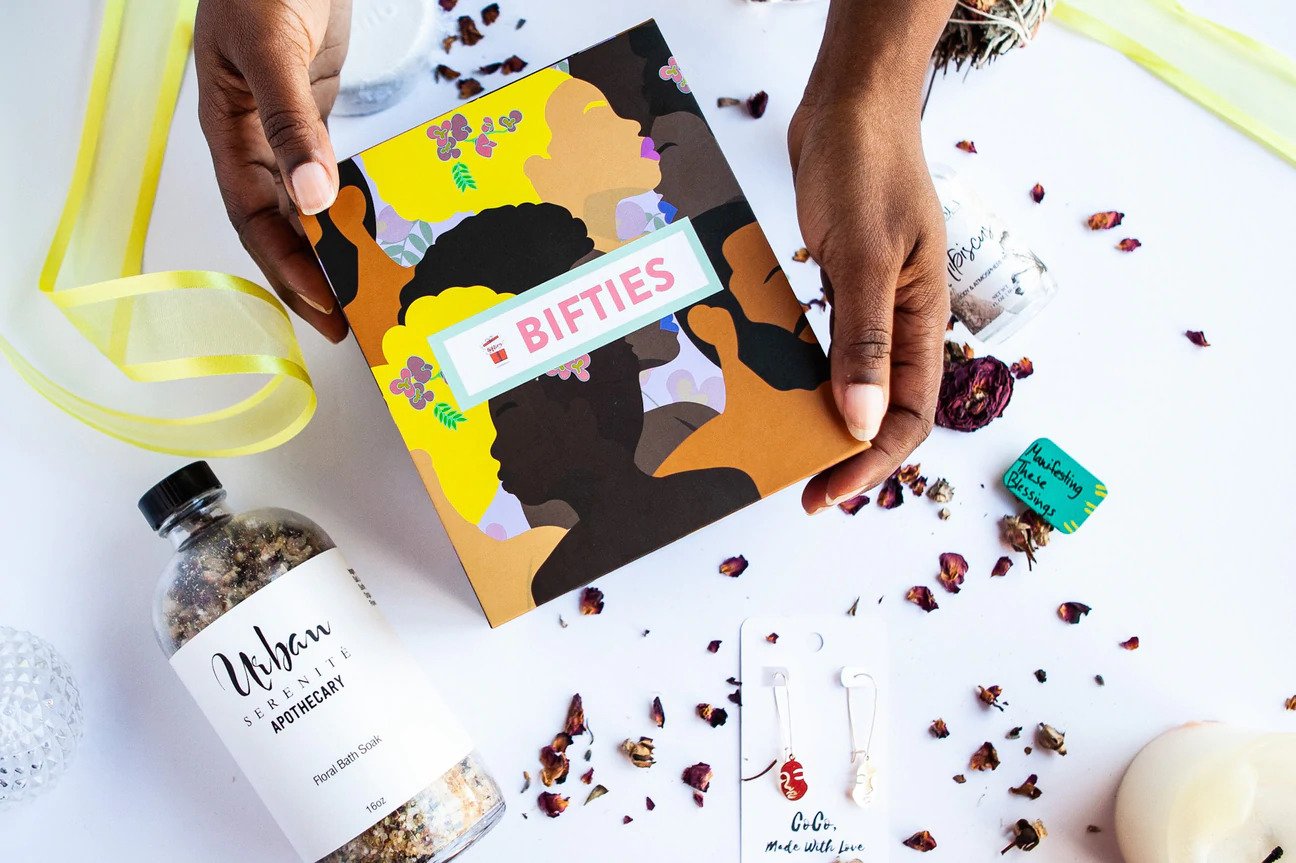 Gifting is no easy task! There's a wide range of products available, but finding the right ones to gift may be a bit challenging. Isn't it nice to think about giving a gift that shows love to your recipient, the brands that made them, and the community? Besides, giving gifts that give back is one of the best ways to bring more positivity to life!
With consistent searching, we stumbled across Bifties, a brand where giving back just got a whole lot easier! Although not a subscription, this online gift shop focuses not just on simple gifts but gifts that keep on giving! They collect all the best gift items from Black-owned businesses in one place and give you the chance to pick them out yourself.
A great gift choice for any occasion. Whether birthdays, graduations, anniversaries, or something else, you can find cool and unique items to gift! You do not only support Black-owned businesses, but you also extend the magic of gift-giving to charities and different organizations they give back to.
And because no one else does gifting better than you do, you can build your own Bift Box. Pick up to 5 gifts to include in your box from hundreds of choices available, including stickers, enamel pins, scented candles, accessories, books, and much more! You can also add a personal message by picking out a card to keep the gifting process special.
The price for each box varies, depending on what items you've picked out (the shipping fee is calculated at checkout). Or, choose from one of their curated boxes for a fantastic surprise! Also, 5% of all sales are donated to charitable organizations, keeping your recipients and the Black community's hearts overflowing with love and care.
Still having a hard time choosing a gift? You can send your chosen recipient a gift card in any amount to give them the gift of choice! You can even choose from two card designs to keep it more fun! Send it by email or print it and send it by mail or hand-deliver it to your gift recipient. The best thing? You can set to send it instantly or on a future date!
Are you gifting Bifties?
Looking for more subscription box gift ideas? See our full subscription box gift guide!