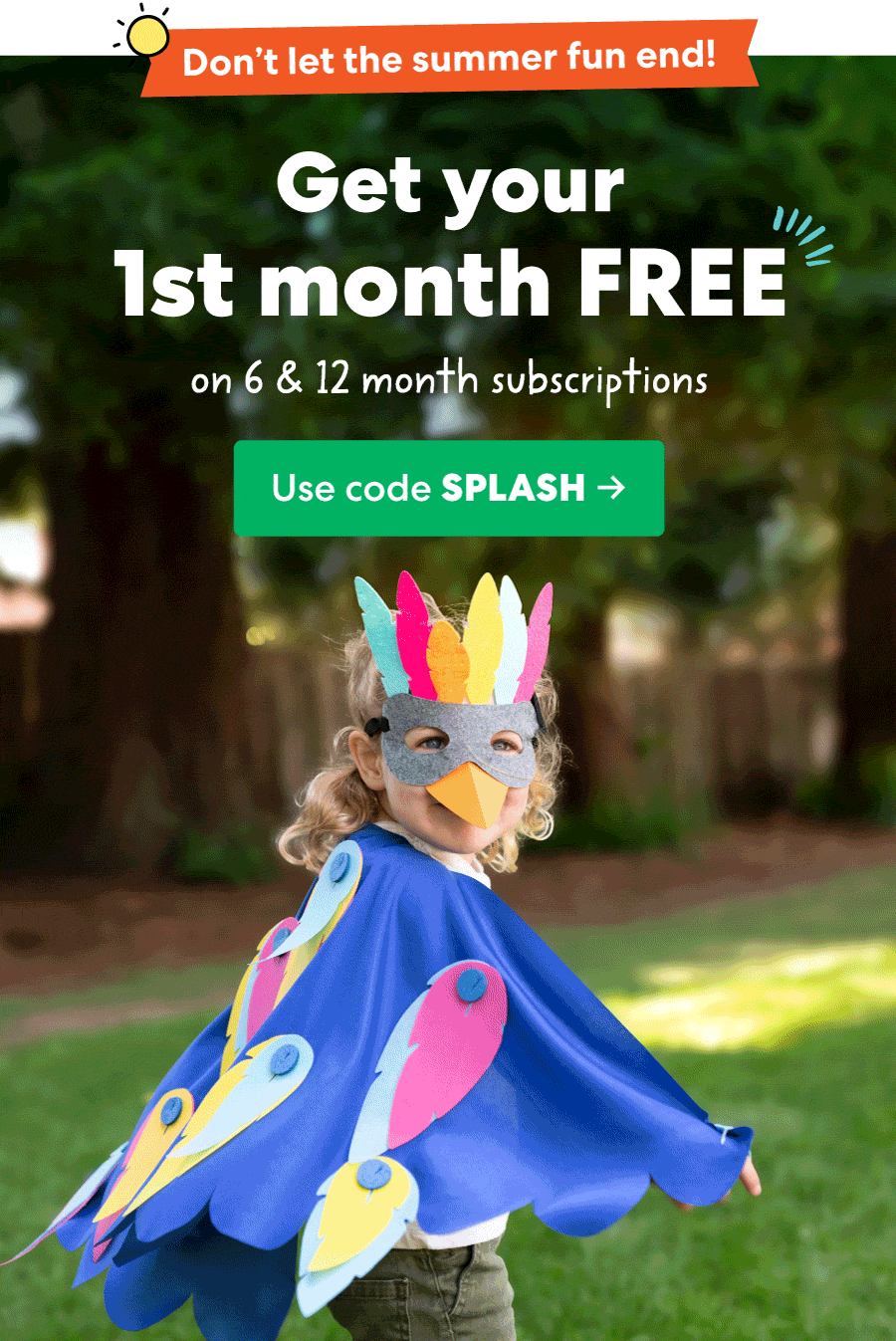 KiwiCo has a new coupon on their STEAM subscription this Summer! Now, you can order hands-on projects from KiwiCo FREE on your first month – explore science, art & engineering and bring creativity to life!
Use this link and use the coupon code SPLASH to get your first month of Kiwi Crate, Koala Crate, Doodle Crate, Tinker Crate, Panda Crate, Atlas Crate, Yummy Crate, Eureka Crate, or Maker Crate FREE when you sign up for a 6- or 12-month plan! Ends 8/11.
KiwiCo's crates are perfect gifts for little designers, thinkers, and doers. This top kids' subscription box is filled with projects that kids and parents really enjoy.
Want to know more about which box is right for your child? This page lays out all the details on every KiwiCo box!