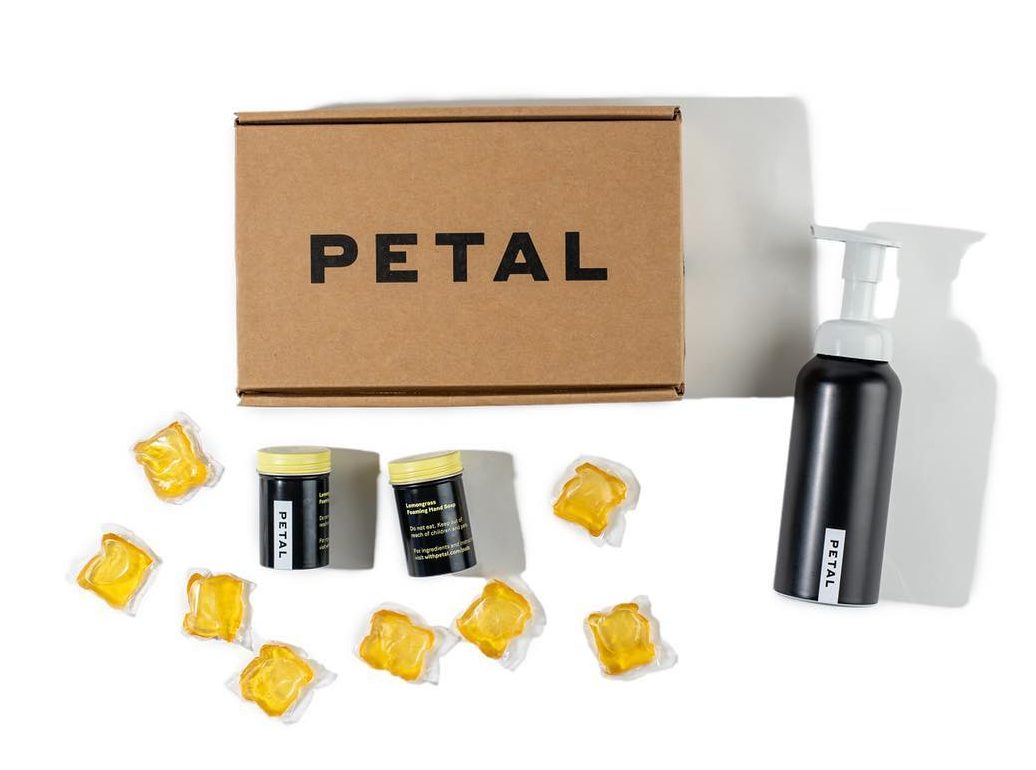 Regular cleaning products generate lots of waste with all the plastics they use for packaging purposes. If you want to switch to a green lifestyle, Petal offers a sustainable and zero-waste alternative, in the form of hand soap pods!
Petal's soap pods are natural, plant-derived, vegan, and non-toxic. They use a water-soluble film made from polyvinyl alcohol (PVOH), which dissolves completely upon contact with water. You've probably heard about this material before if you've used dishwasher or laundry detergent pods! Since they don't persist in the environment, they won't contaminate the recycling stream or contribute to micro-plastic.
Get a Starter Kit for $25, which includes 1 reusable aluminum bottle (Raw, Black, or White) and 4 refills (lemongrass or citrus ginger). Refills are $13 every 3 months. You can also opt for a Custom Starter Kit, which allows you to get up to 3 bottles in your first shipment and up to 12 pods for your refills.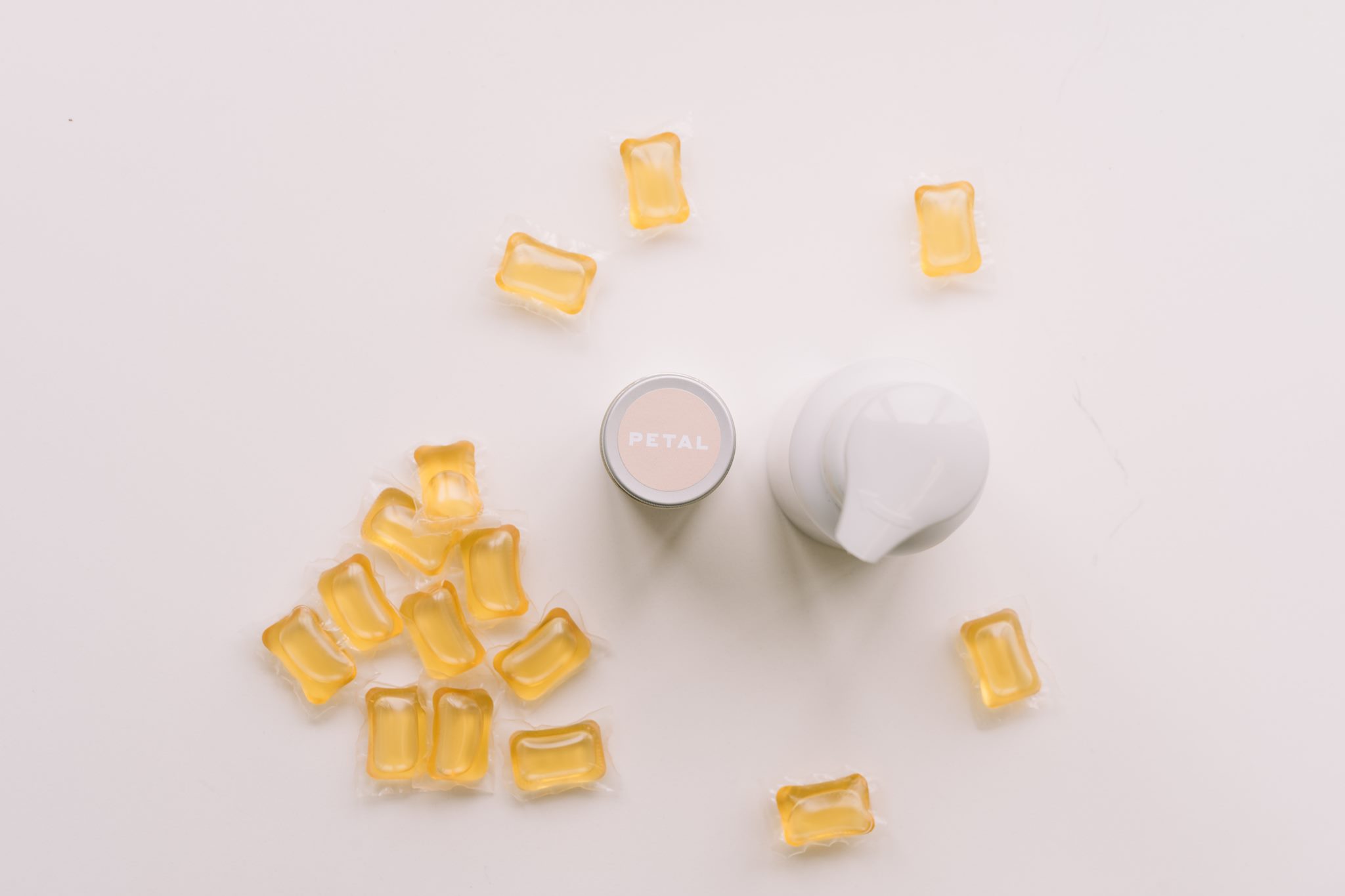 Goodbye waste, hello soap pods! When you subscribe to the Petal pod refill plan, you will enjoy the convenience of bottomless hand soap. They recommend subscribing to at least 2 pod refills per month for every sink in your home. Each pod is designed to create one bottle of hand soap. Petal's reusable bottle is made from lightweight aluminum, while its foaming pump is made from post-consumer recycled plastics. It's aesthetically pleasing, not to mention eco-friendly because you can use it over and over again.
How to use the Petal soap pod? Just pour 8.5 ounces of warm water into the bottle, then drop a pod in it and shake vigorously for 60 seconds. After that, your foaming hand soap is ready to be used! Compared to hand soaps in plastic bottles, Petal soap pods are safe and environmentally friendly. They're colorless, odorless, and biodegradable. Ingredients used in making the pods are Polyglyceryl-2-caprate, Propylene Glycol, Disodium Coco-Glucoside Citrate, Disodium Lauroyl Sarconsinate, water, Sodium Olivoyl Glutamate, Vitis Vinifera (Grape) Seed Oil, Natural Fragrance, and Phenoxyethanol.
What makes you most excited about switching to zero-waste products like Petal?
We at Hello Subscription love to discover the most fun and unique subscription boxes and share them with our readers. Say Hello is a series of articles featuring up and coming subscriptions, as well as other interesting subscriptions that our readers might love!