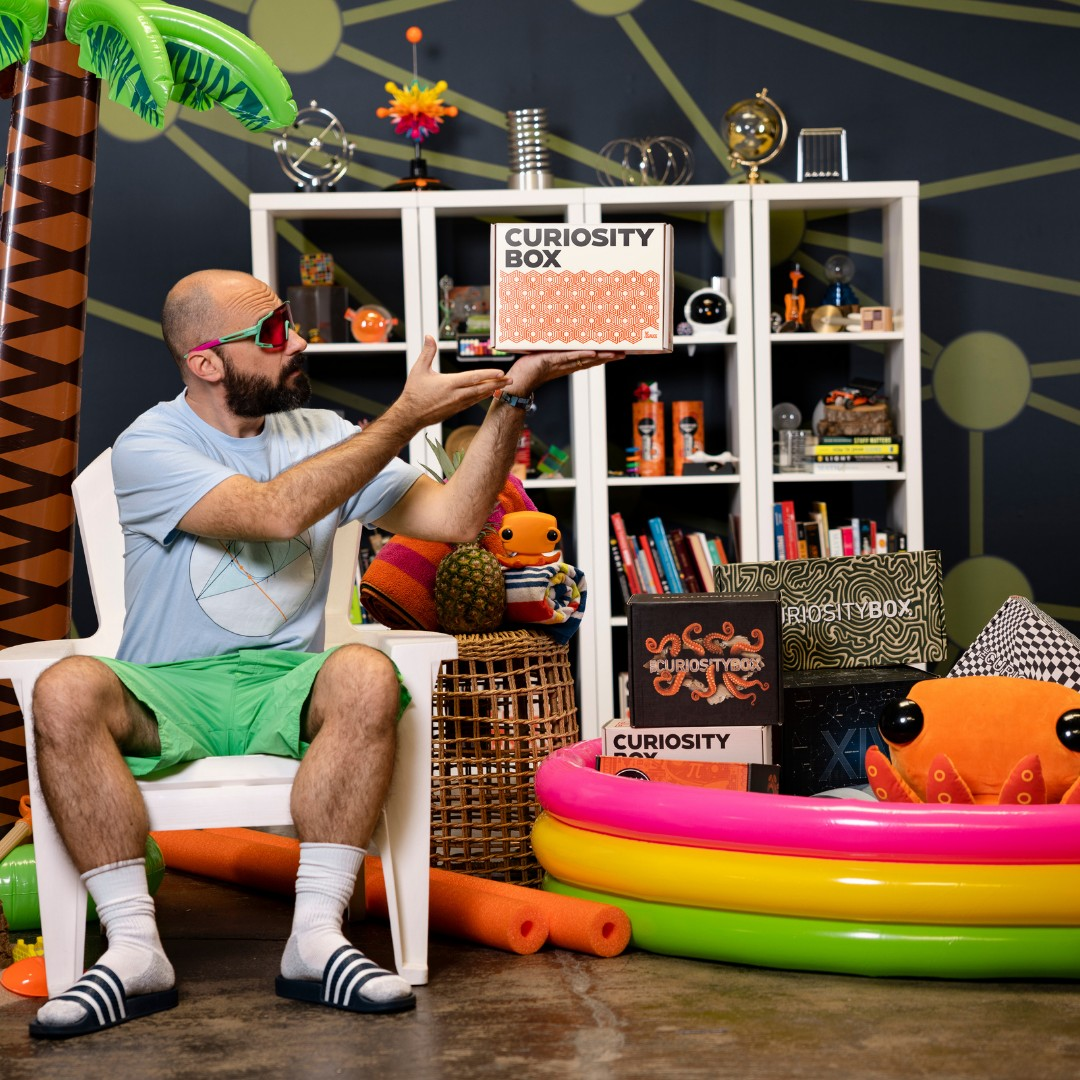 The Curiosity Box by Vsauce, a quarterly subscription box to satisfy your thirst for knowledge, has a great deal for new subscribers! Each box comes with 6-9 items that will not only entertain, but also educate you and your family. The subscription is $49.90 per quarter and a portion of all proceeds are donated to fund Alzheimer's research. Ready to satisfy your curiosity for learning? Get a FREE box when you subscribe now!
Get The Curiosity Box Starter Kit FREE (worth $52) when you sign up for a subscription! Just use this link to subscribe and use the coupon code STARTER at checkout. You must click the "Add To Cart" button before checking out to add the Starter Box to your cart. This will be your first box while waiting for the Summer 2022 box. Plus, if you sign up for an annual subscription, you'll also get a FREE Vsauce Beanie!
Get FREE Starter Box at The Curiosity Box at Vsauce!
Here's what you'll get:
he Golden Record Pizza Cutter ($20 value)
Inq's Magic Marked Deck ($12 value)
Astronaut Inq Magic 8 Ball ($20 value)
The Summer 2022 Box includes: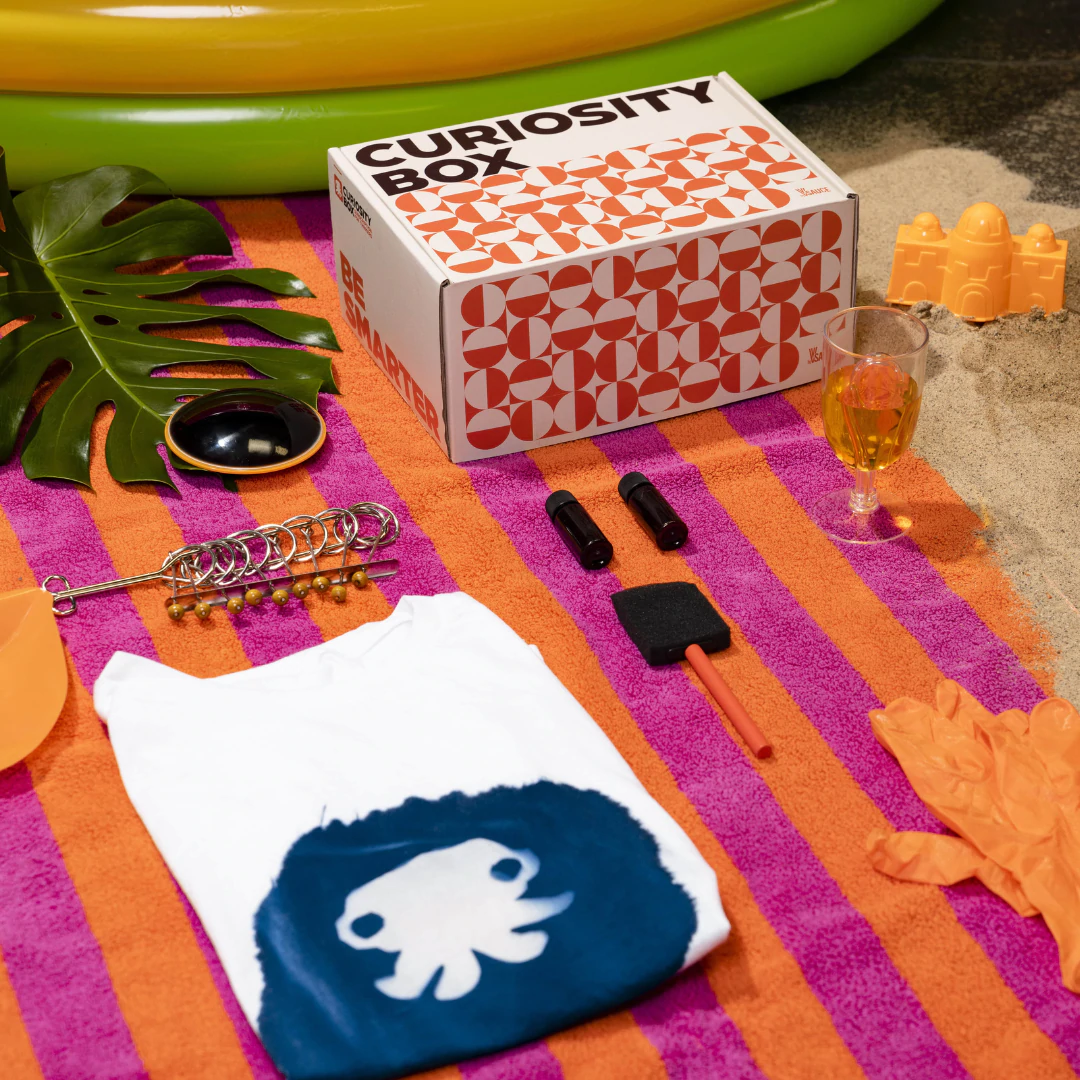 What do you think of this quarter's The Curiosity Box by Vsauce? See our past The Curiosity Box reviews to find out more!