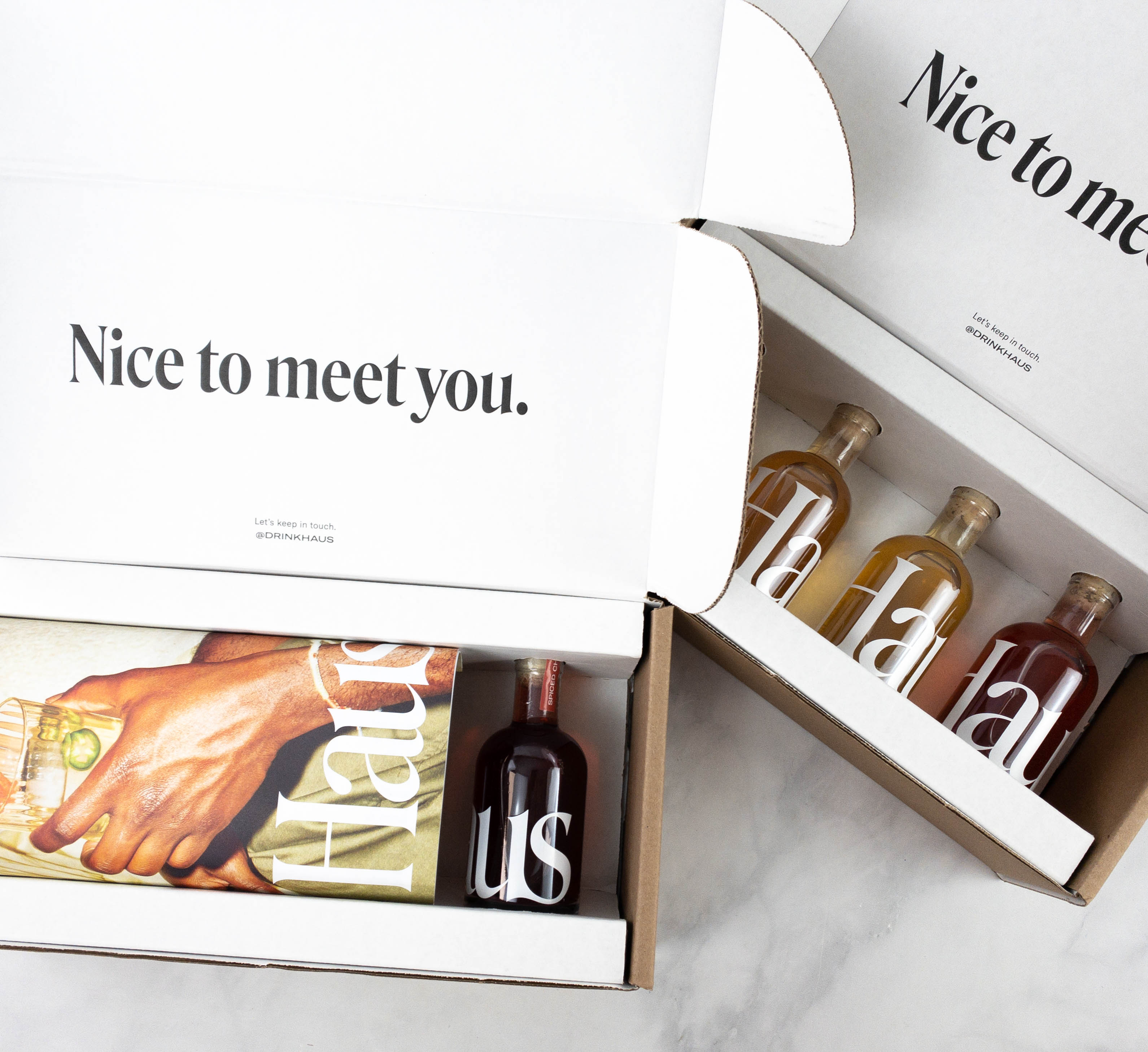 Haus offers a membership for apéritif lovers! Members get access to exclusive flavors, product discounts, and members-only gatherings, plus free shipping on orders. Their apéritifs are crafted with all-natural fruits, herbs, and botanicals, which are sourced from their own farm and other trusted farms and suppliers. These drinks are low-ABV at 18-20%, and they can be served straight on the rocks, used in a cocktail, or mixed with soda or tonic.
This is the review of the Haus Sampler Kit ($40), which includes four 200ml apéritif flavors of your choice. I received 2 Sampler Kits, so I have a total of eight 200ml bottles in this review.
Membership is available in three tiers. You can subscribe to one 750 ml bottle per month for $35, two 750 ml bottles per month for $63, or six 750 ml bottles for $144 per month. Currently, the available flavors are Citrus Flower, Spiced Cherry, Lemon Lavender, Bitter Clove, Ginger Yuzu, and Rose Rosé. This is a great way to get your favorite flavors on subscription once you sample them all.
Another way to try these apéritifs is by grabbing Haus Duo, a build-your-own set with any two Haus flavors ($70 for a one-time purchase, $63 for members). It includes two 750 ml bottles with 18-20% ABV (alcohol by volume).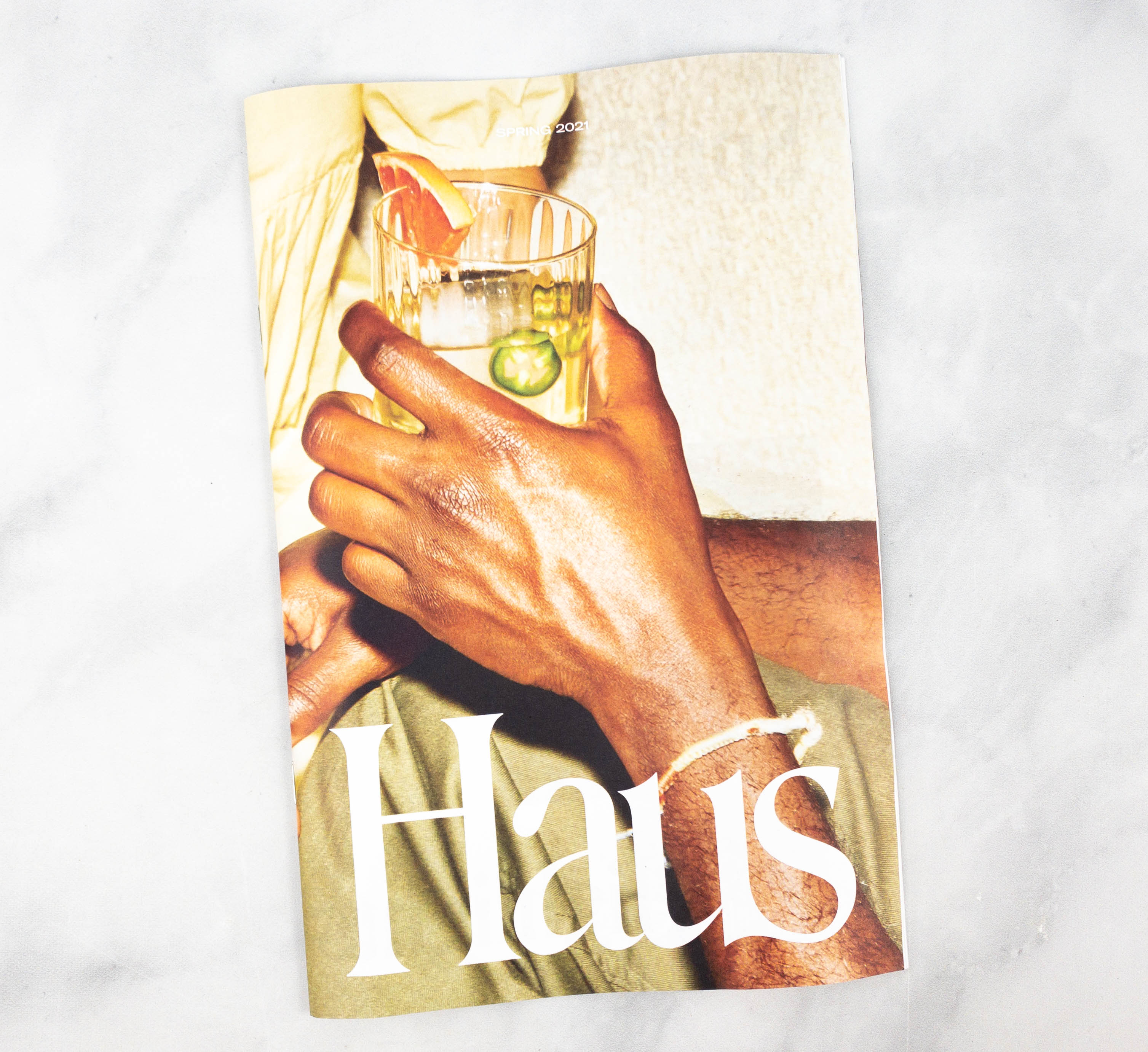 Here's an introduction to apéritifs!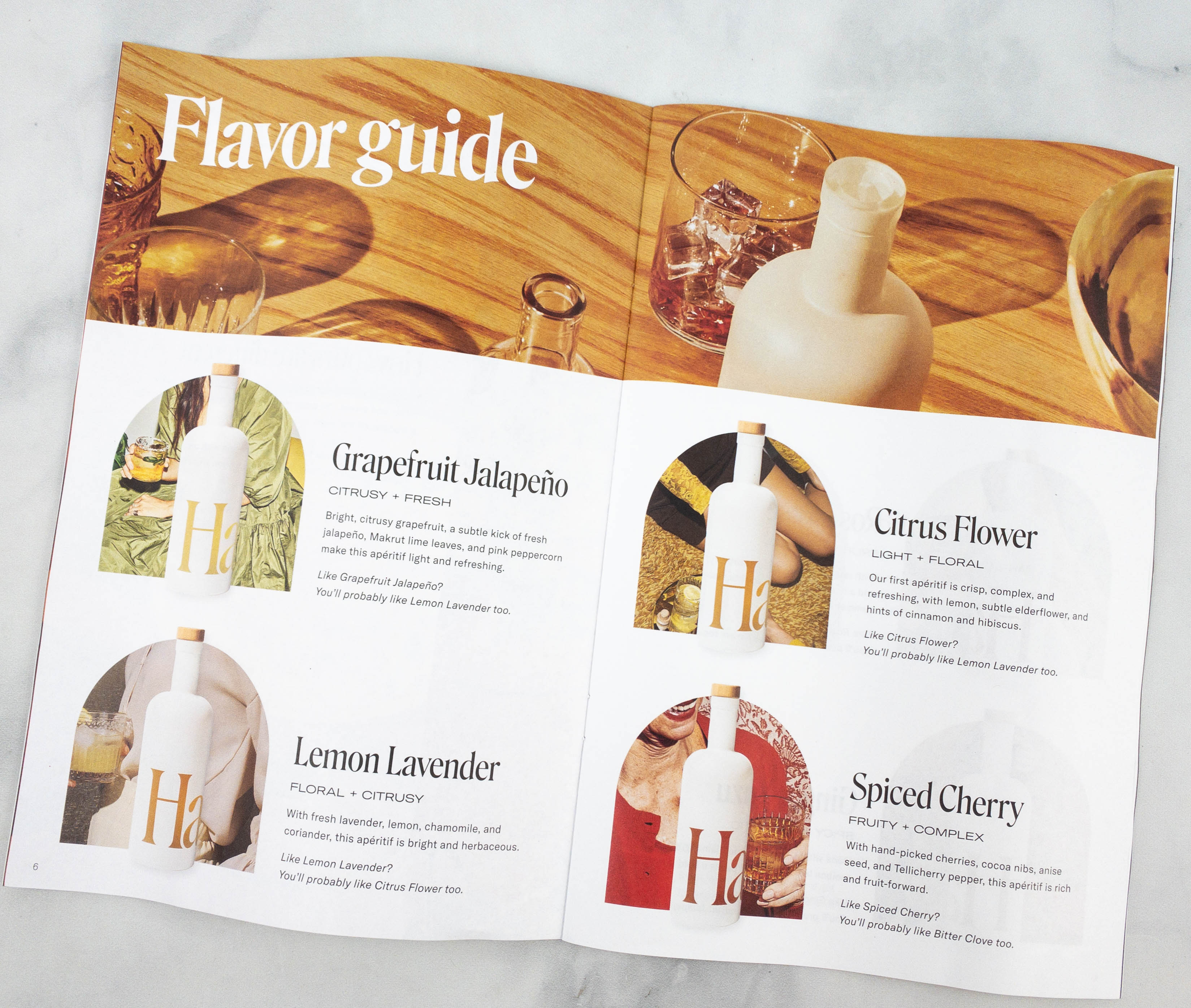 Each apéritif was nicely presented using beautiful pictures and detailed descriptions.
Rose Rosé Apéritif Wine – The first aperitif is fruity and floral! It has notes of raspberry, wild rose, and cherries, which makes it great to drink in summer or any time you miss summer. The addition of vanilla ties up the flavors perfectly. This can be enjoyed on the rocks, and even on a spritz.
Spiced Cherry Apéritif Wine ($9.33) Here's another fruity aperitif, but this time it comes with deep flavors from cherry, anise seed, fragrant Tellicherry pepper, and cocoa nibs. The kick of spice in every sip is quite satisfying. It's also great to mix with any brown liquor.
Rose Rosé contains 18% alcohol by volume, while Spiced Cherry has 20%.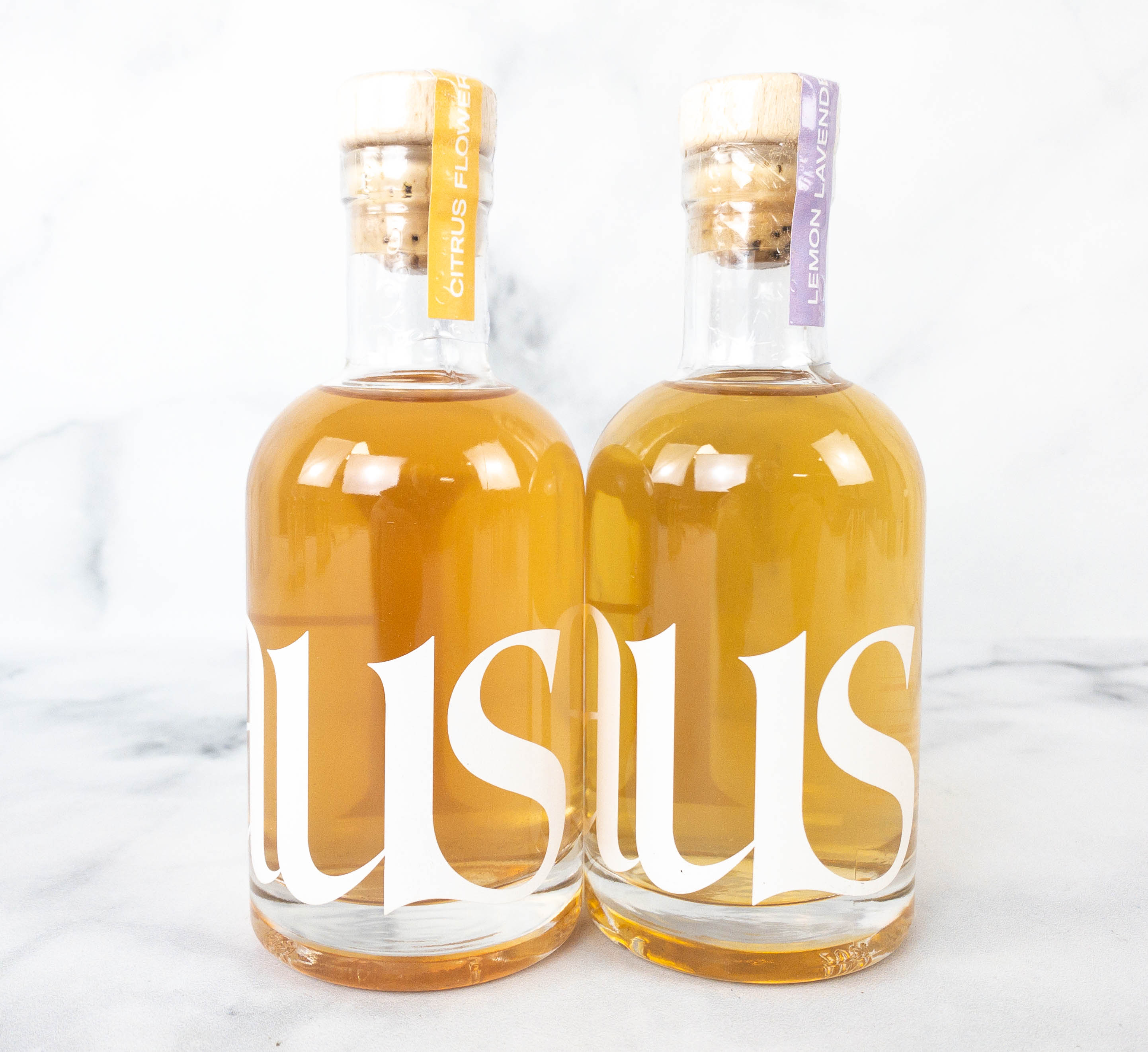 Citrus Flower Apéritif Wine ($9.33) It's a refreshing mix of lemon and elderflower with hints of cinnamon and orange peel. The citrusy profile of this aperitif is surely captivating. It's one of my favorites from their line up, as it's great for mixing with soda and prosecco, but also tastes great on its own.
Lemon Lavender Apéritif Wine – If you liked Citrus Flower, this light and botanical aperitif might also be up your alley. It has a harmonious blend of lemon peel, lavender, chamomile, and coriander. Haus suggests to enjoy it with sparkling water or lemonade.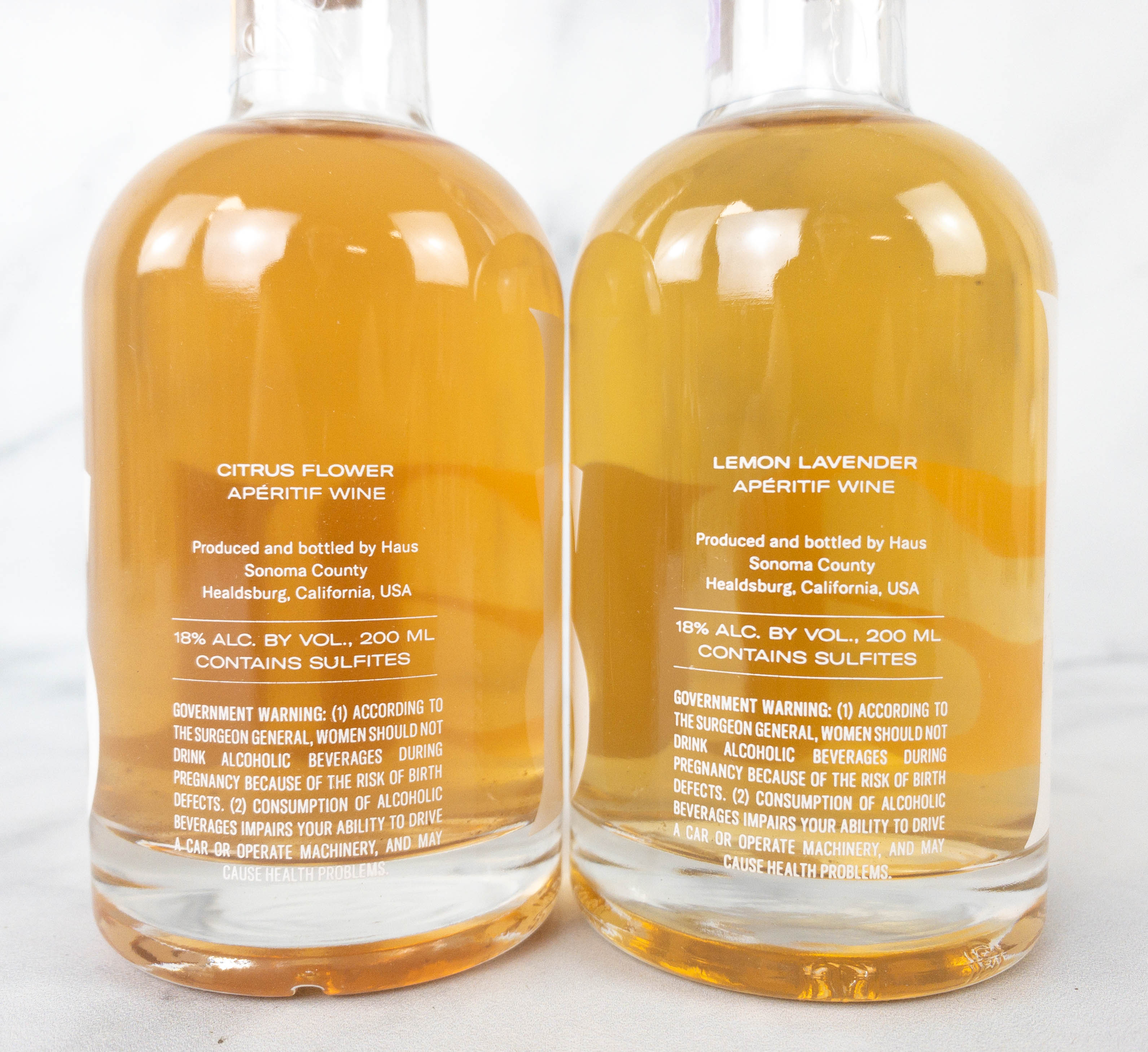 Look at their beautiful golden color! Both of these aperitifs contain 18% ABV.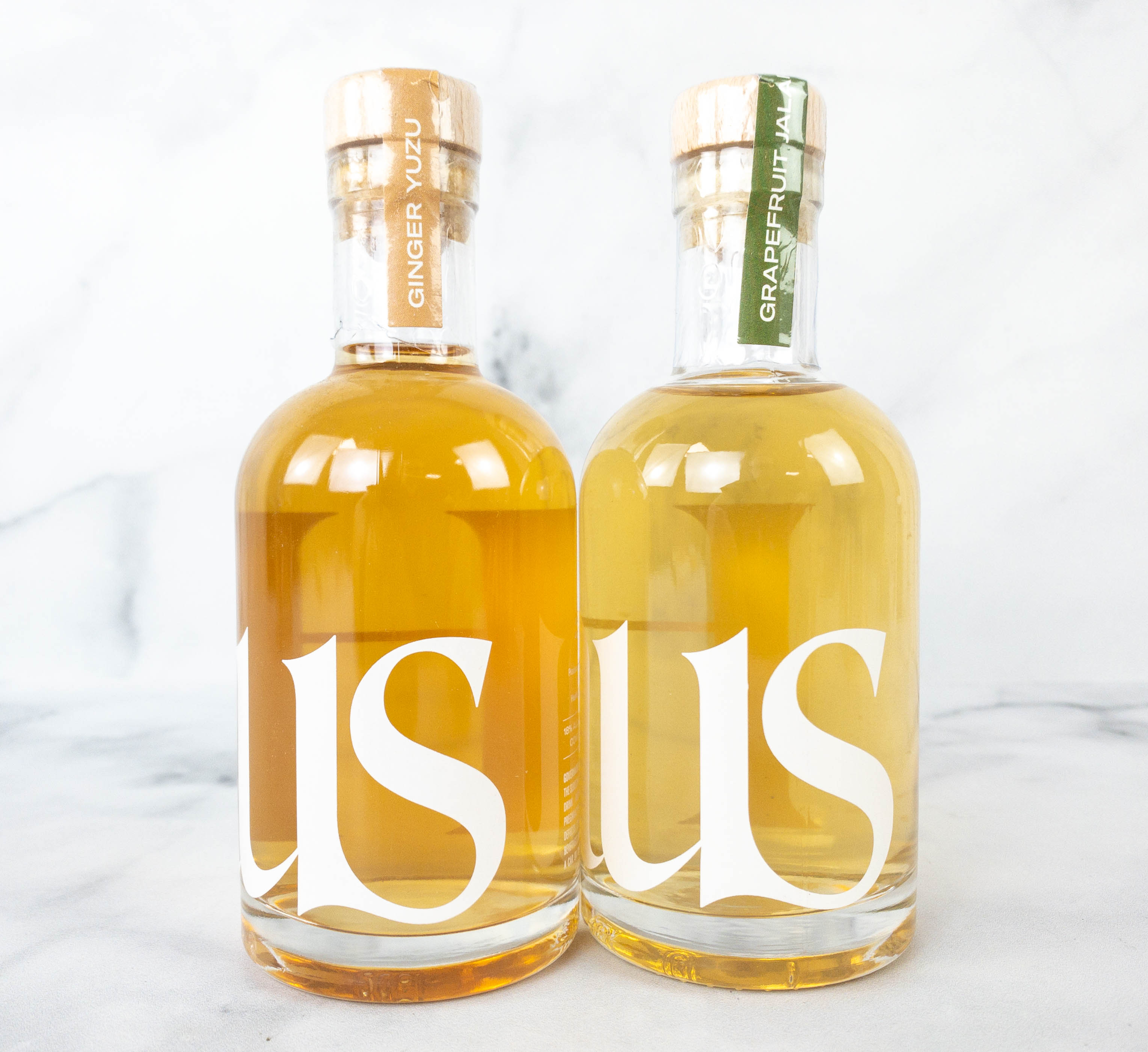 Ginger Yuzu Apéritif Wine – This blend boasts of the citrusy flavor of yuzu and the spicy flavor of ginger, balanced by Rooibos tea and lemongrass. There's also orange peel and dried cherries to make the drink extra aromatic. It's perfect to mix with a tonic!
Grapefruit Jalapeño Apéritif Wine – The latest flavor from Haus, Grapefruit Jalapeño is made with whole grapefruits, California-grown makrut lime leaf, and fresh jalapeños. Its sweet and tart notes complements the subtle kick from the jalapeños really well!
These drinks have 18% ABV as well.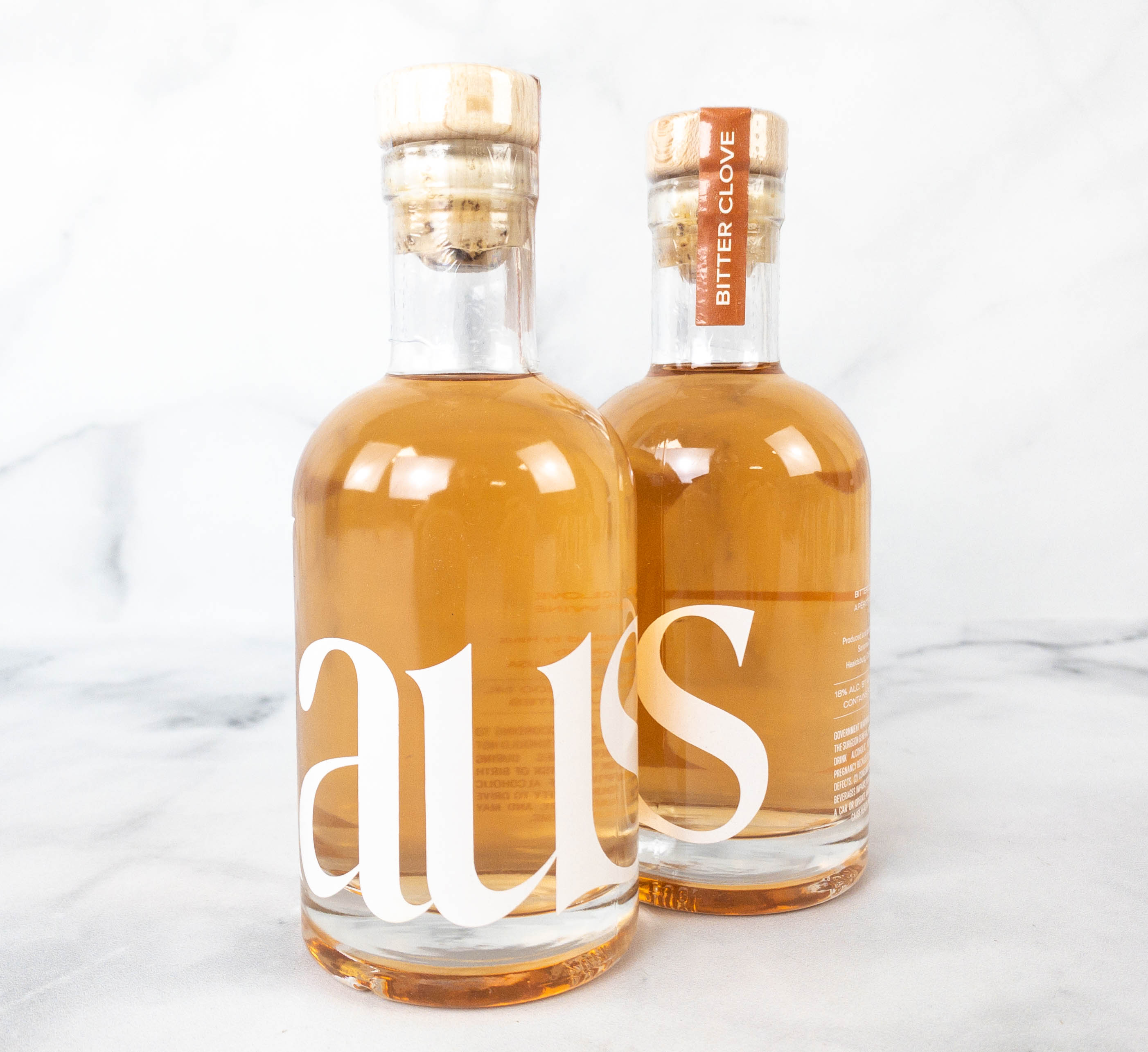 Bitter Clove Apéritif Wine ($9.33) Lastly, here's a whiskey inspired aperitif! They combined star anise, clove, and Saigon cinnamon for a warm and spicy drink, ideal for winding down after a rough day.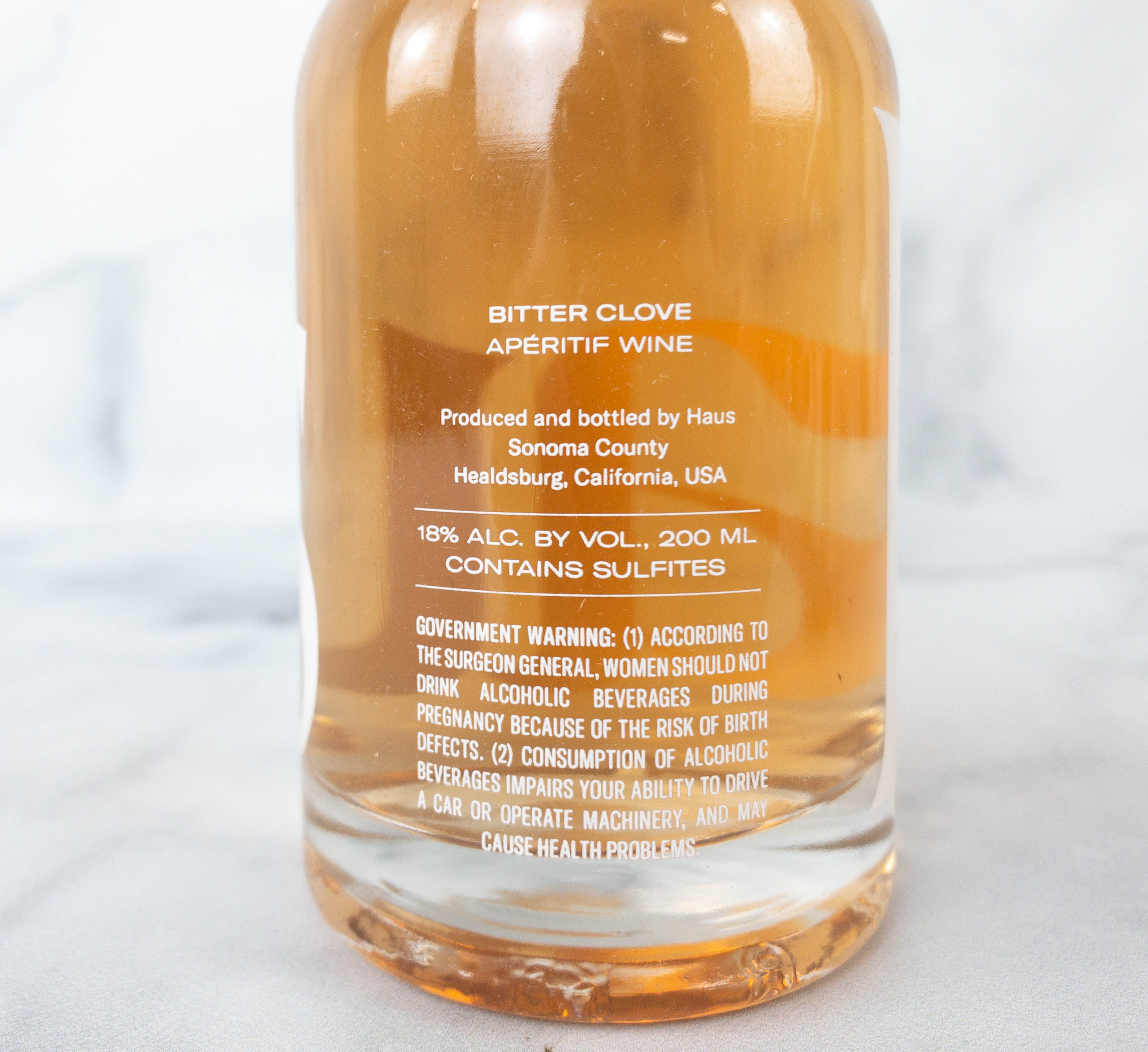 With 18% ABV, it's best served neat or on the rocks.
For those who want to try Haus aperitifs before buying the full-sized bottles, getting a Sampler Kit would be a great idea. You can choose 4 flavors per Sampler Kit, and they come in 200ml bottles that can serve 2-3 drinks. Haus aperitifs are made with high-quality ingredients, some of them are locally-sourced while some come from overseas. Everything is all natural, ensuring the quality of the drinks. There are various ways to enjoy aperitifs, whether on its own or combined with other drinks. Also, they have a lighter alcohol content compared to regular liquors but their flavors don't disappoint. When you've found your favorite Haus aperitif flavors from the Sampler Kit, you can get the full-sized bottles through the membership or by grabbing a Haus Duo!