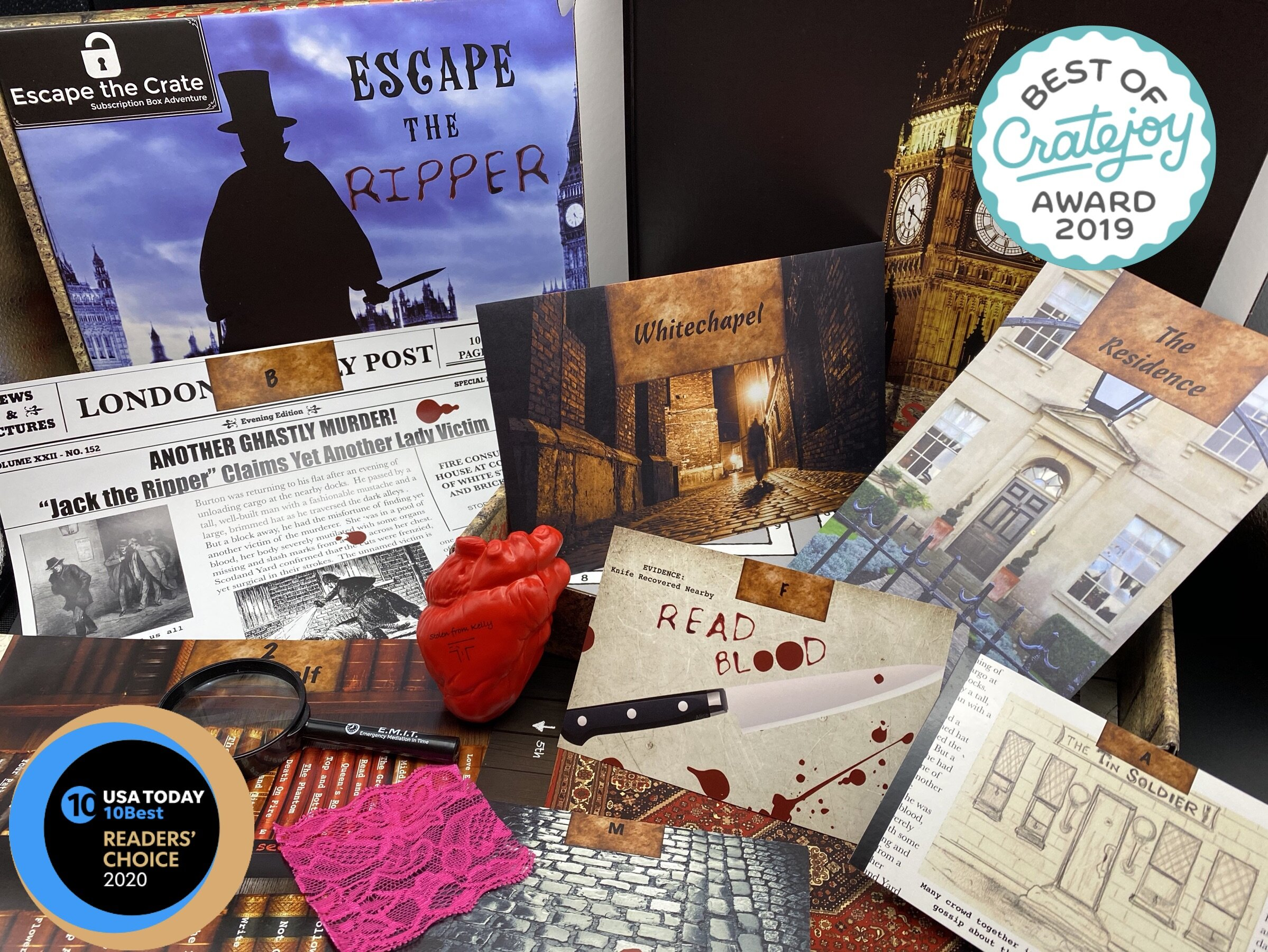 Escape the Crate has a Black Friday sale for 2021!
Save 25% on all subscriptions! Use this link and coupon code BLACKFRIDAY21 at checkout. Ends 11/27.
Get the Escape the Crate Black Friday deal!

Escape the Crate is: "A bi-monthly "Escape Room" subscription box full of puzzles and mysteries to solve!"
Escape-the-room games are one of the fastest growing sensations in America!  You are trapped in a room with your friends, family, or co-workers and the only way to escape is by solving riddles, cracking codes, and discovering secret objects.  As fun as these are, they are pricey…often close to $100 for a group of 4 for only an hour of entertainment.  In addition, once you've done one…you can't do it again.

Now you can bring all of the fun of an escape room into your own home…with a different adventure delivered every other month.  Imagine escaping from a pirate ship, unraveling alien languages, solving murder mysteries, and defusing time bombs all from your own living room.   Work with your friends and family to crack codes, solve riddles, and discover hidden items all while in a beautifully crafted story delivered every other month to you … all for the price of of just one person's ticket at a regular escape room.
Visit Escape the Crate to get this deal!