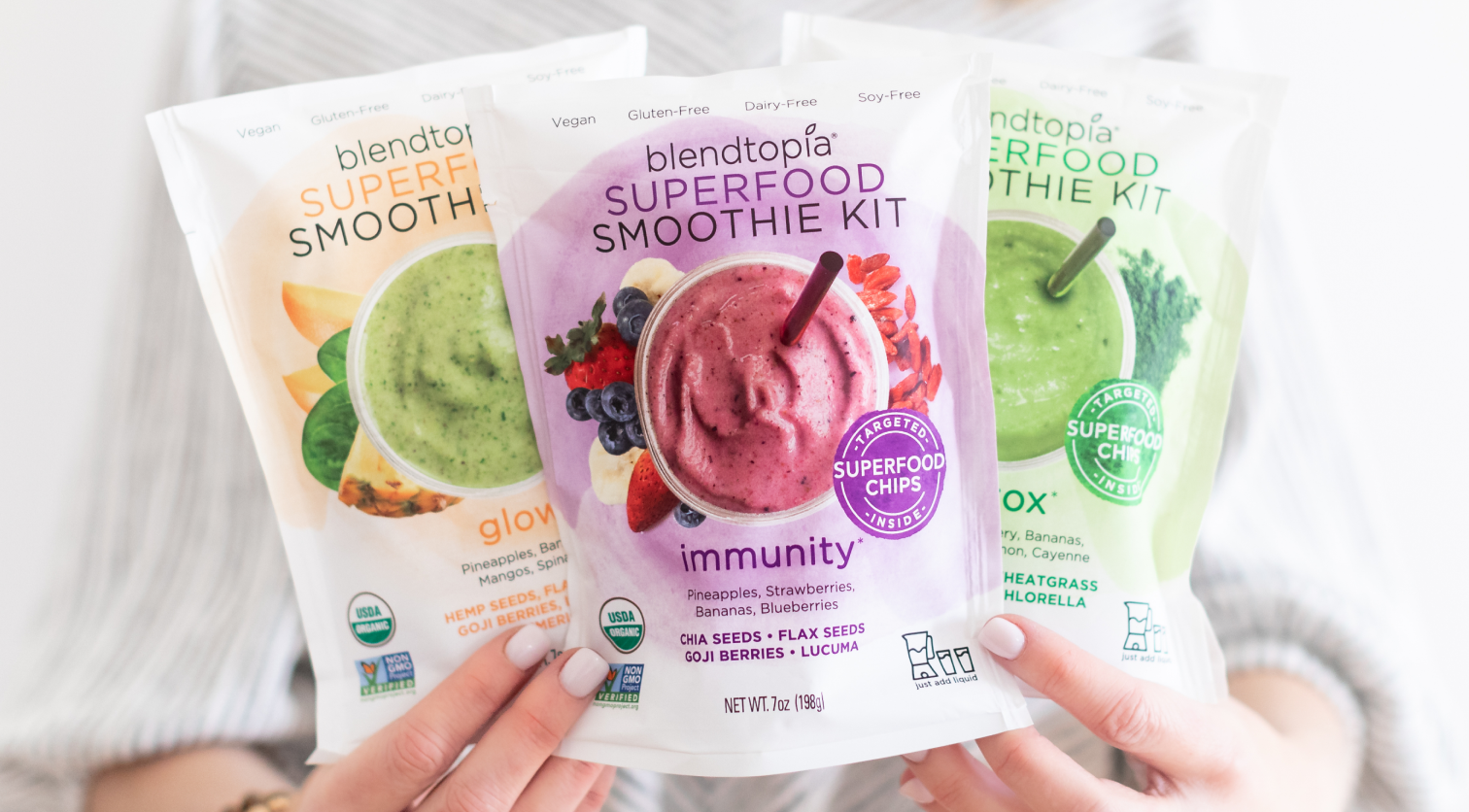 Superfoods For a Super You. Ready-to-blend superfood smoothies.
Early Black Friday for Blendtopia superfood smoothies!  Blendtopia's ready to blend smoothie kits take the guesswork out of what to put into your morning smoothie. And, they taste absolutely amazing!
Get $40 off your first two boxes plus free shipping! Visit Blendtopia here and use the coupon code 40ONTWO at checkout. Ends 12/1.
Get the Blendtopia Black Friday Deal!
Blendtopia offers smoothie subscription for as low as $59.92 per week when you Build Your Box – Keto flavors now available. Shipping is always FREE for all subscription orders. See our Blendtopia review to find out more!
Blendtopia's frozen single serving meal kits combine only the best ingredients from a regular daily harvest of fruits, vegetables and superfoods to create wildly delicious superfood smoothies. Quality, affordable meal replacement full of tasty blended goodness delivered to your door. Say Hello to your new favorite smoothie blends:  Detox, Energy, Glow, Immunity, and Strength. From sweet tropical flavors of pineapple + mango with a hint of green spinach to chocolate-dusted fresh blueberries, their flavors are delicious, healthy, and ultra-convenient.
And, there's Keto too: berry, chocolate, and green smoothie!
Are you getting Blendtopia?