Universal Yums is an international snack subscription! Featuring a new country each month, the box contains unique and delicious snacks that are either difficult or impossible to find in US stores. They promise to always include a variety of sweet and savory snacks, all with the featured country's distinct flavors and spices. Each box also comes with an interactive guidebook containing an explanation of why they chose each snack, as well as trivia, games, recipes, and other cultural features! This monthly snack subscription is a reader favorite – it's taken top honors 2 years in a row in our reader's selections for best snack subscription box!
There are three available box sizes:
Yum Box – 5-7 snacks plus a 12-page booklet for $16 a month
Yum Yum – 10-12 snacks plus a 16-page booklet and other bonus content for $27 a month
Super Yum Box – 19-20 snacks plus a 16-page booklet and other bonus content for $41 a month
DEAL: Save 10% on a 6+months Universal Yums subscription!! No coupon code needed, just use this link to sign up!
This is the review of the Yum Yum box!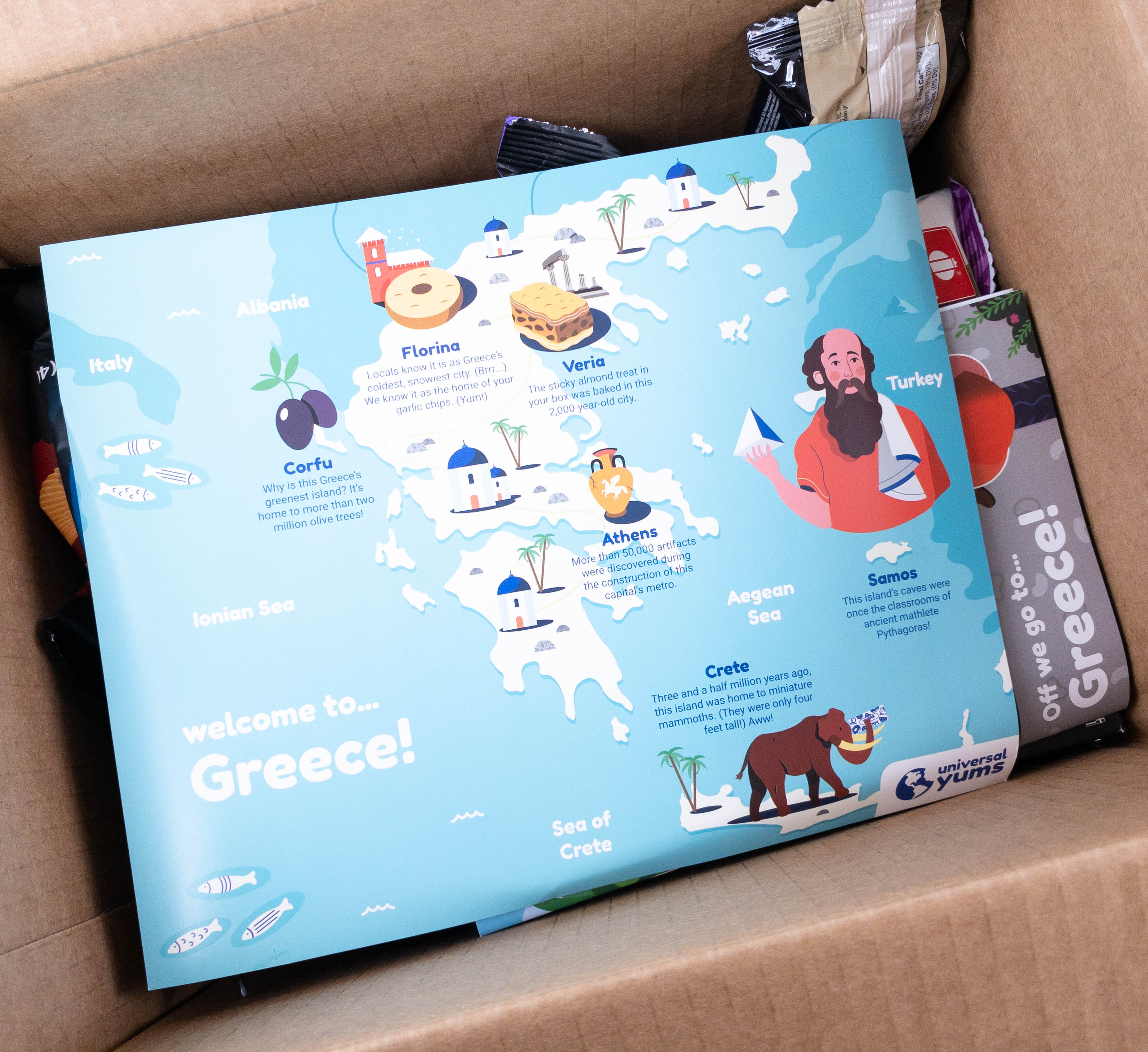 The featured place this month is GREECE!
There's also a card that features the map of Greece and a brief overview of the country! The entire family reads this before we dig in!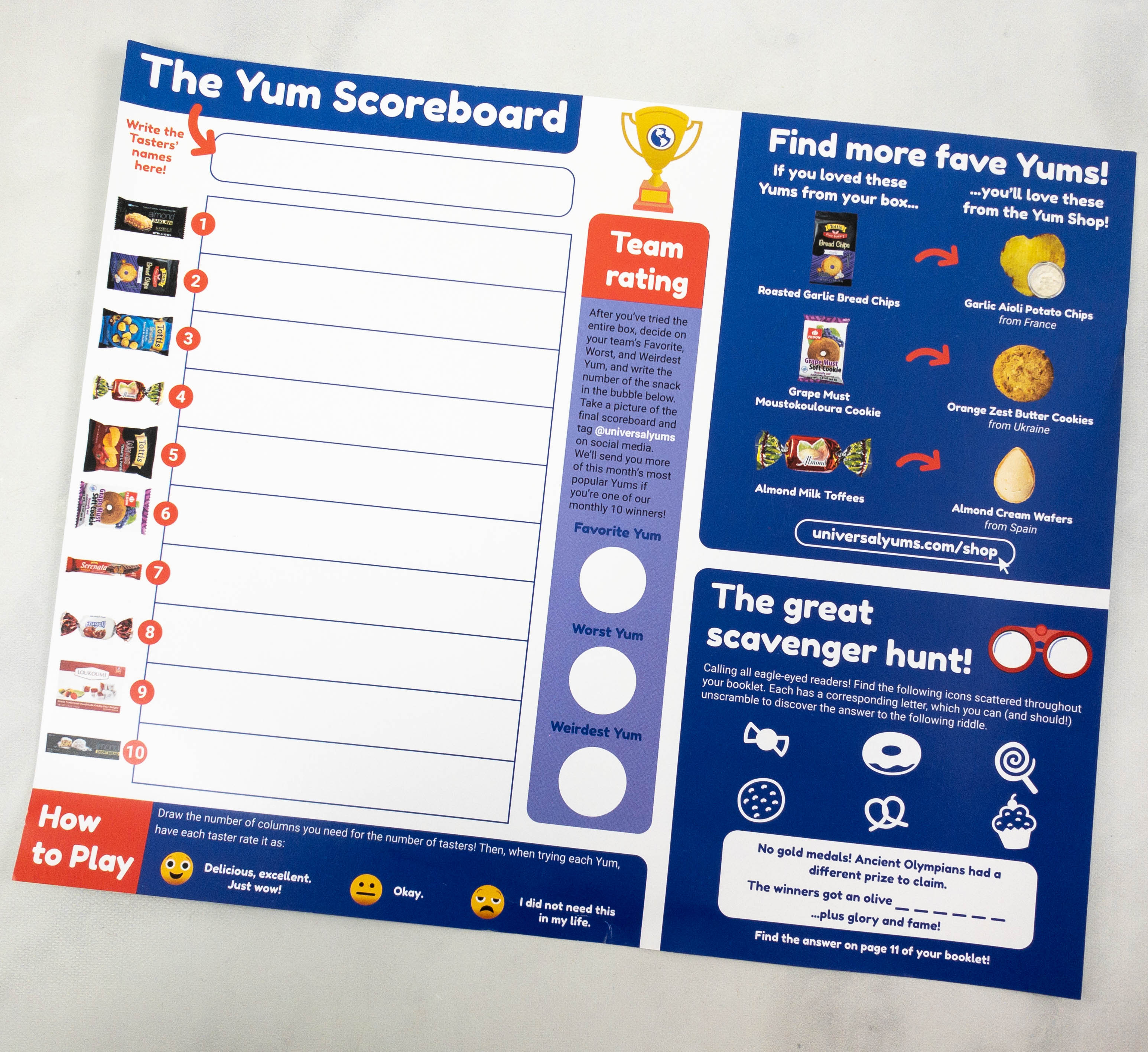 At the back is The Yum Scoreboard where you can rate all the snacks. You can also vote on an upcoming box!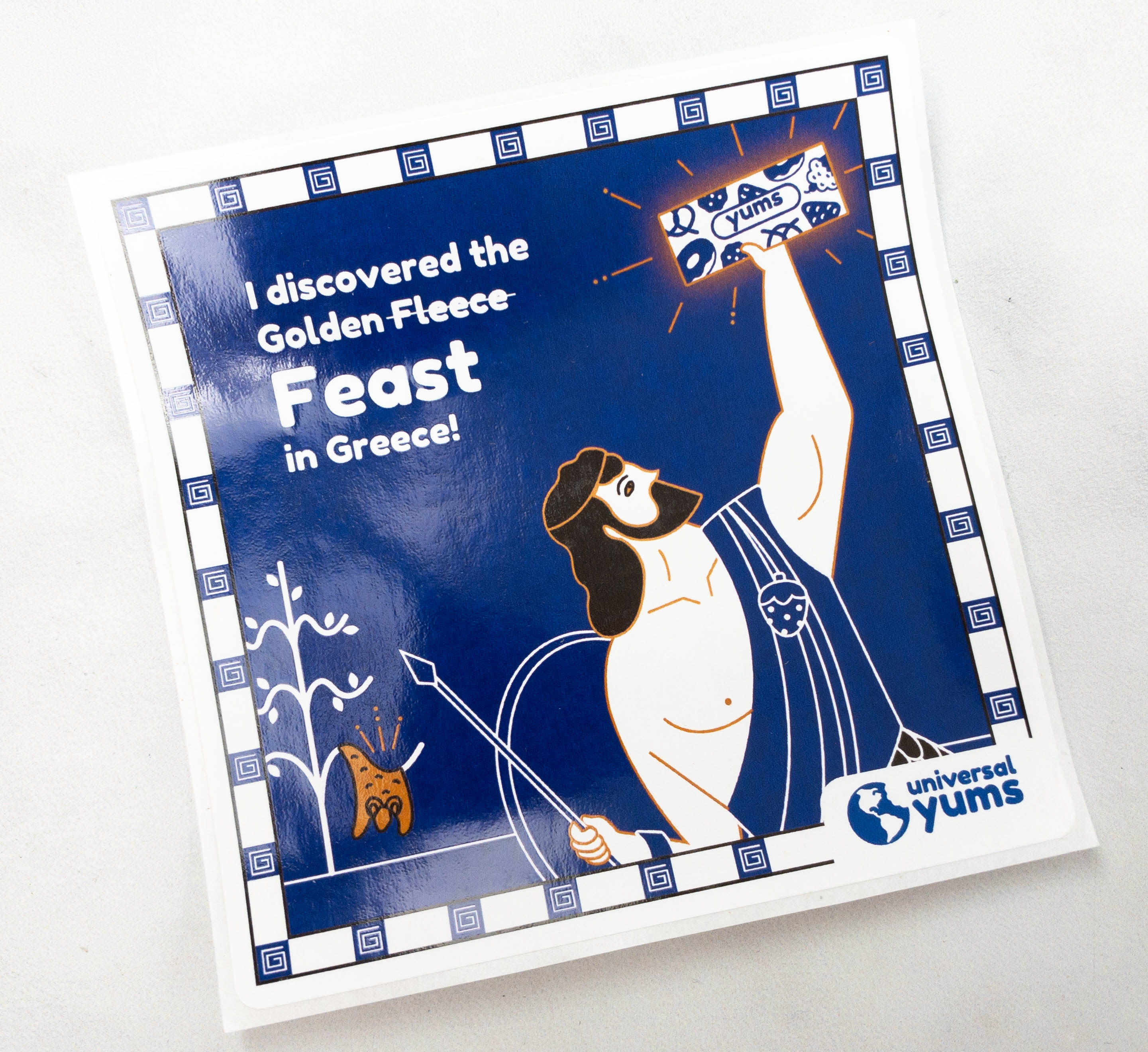 This month's sticker features a Greek god holding a yum box!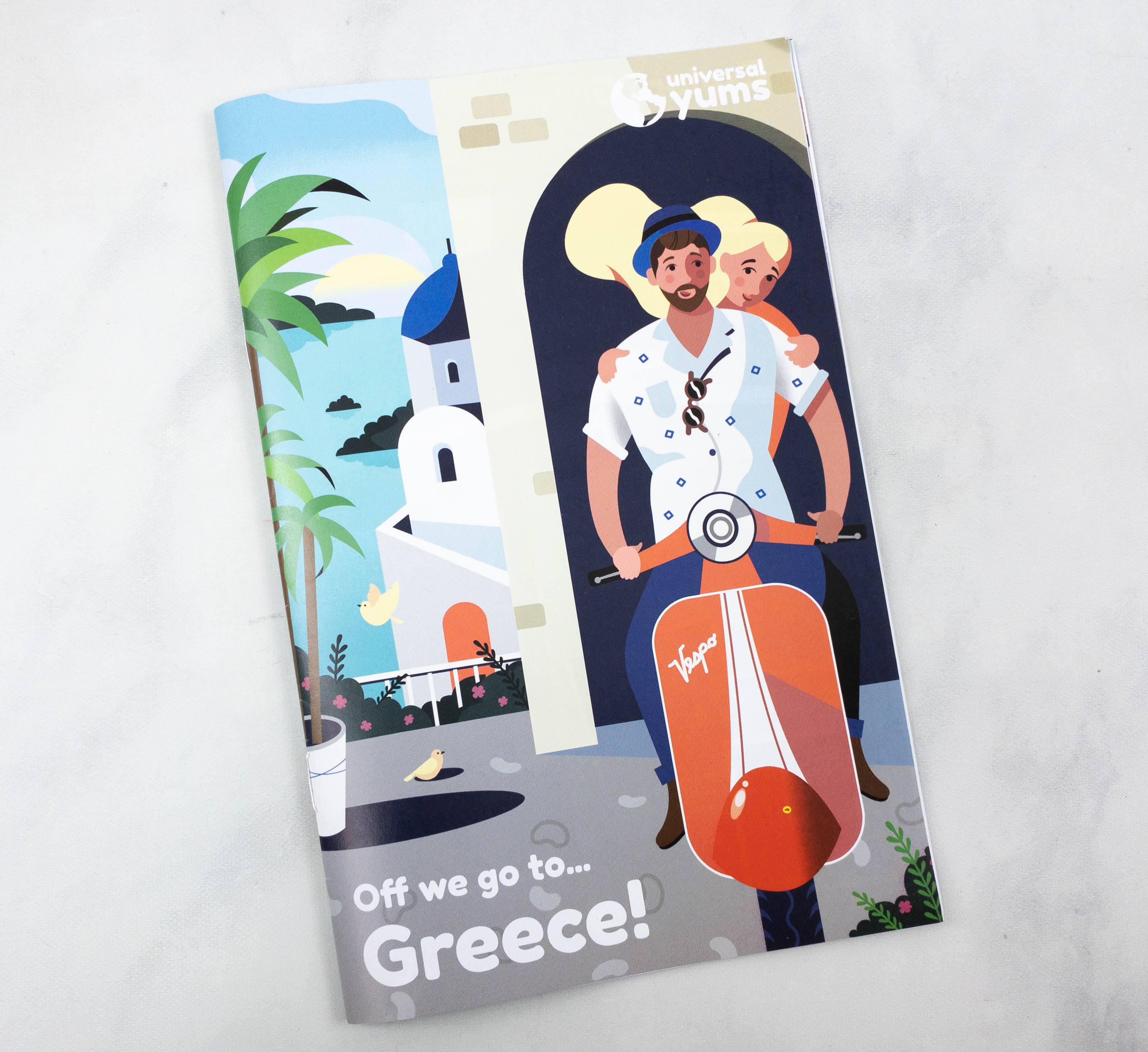 Aside from the card, the box includes an information booklet.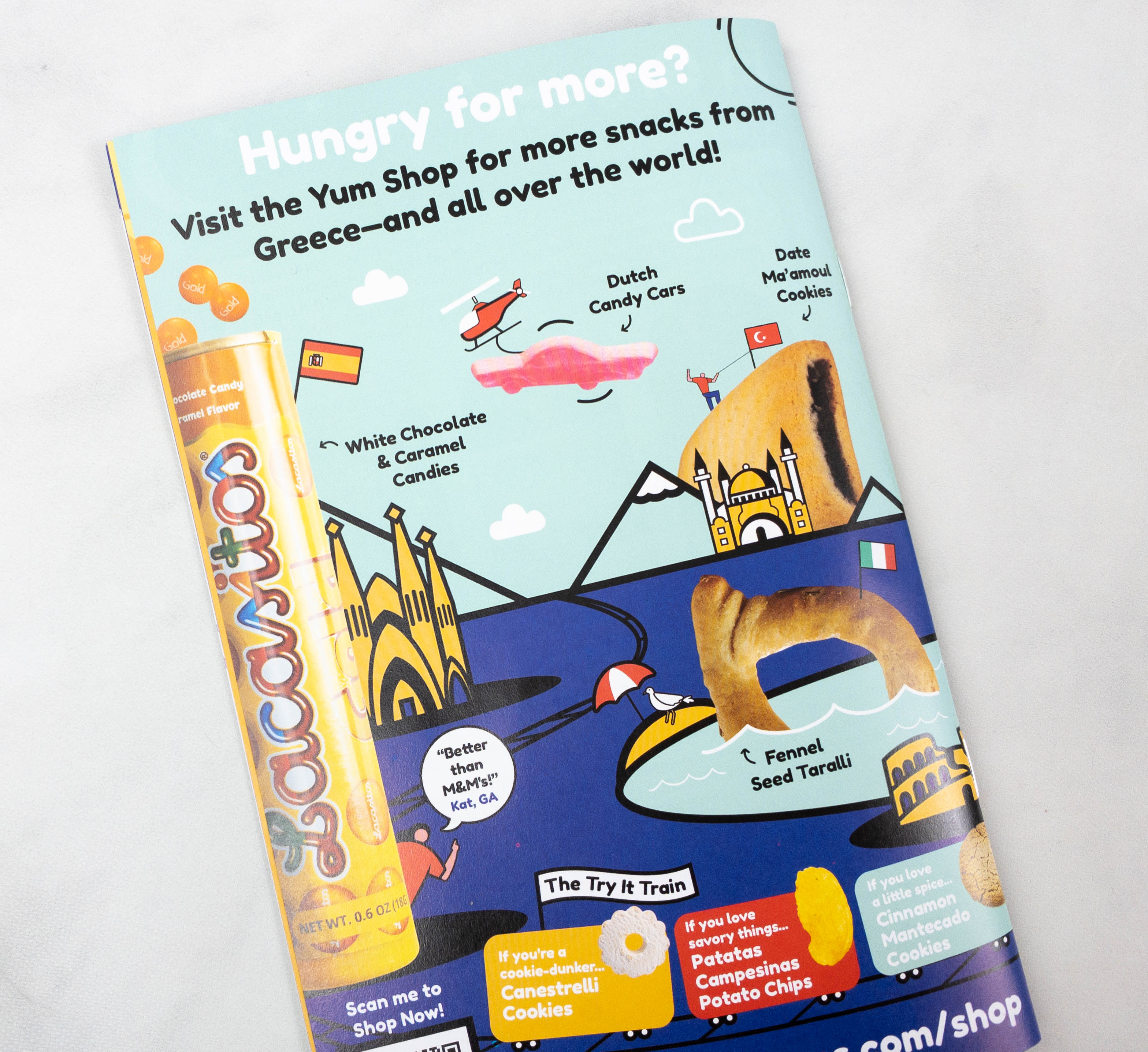 At the back, they featured items available in The Yum Shop.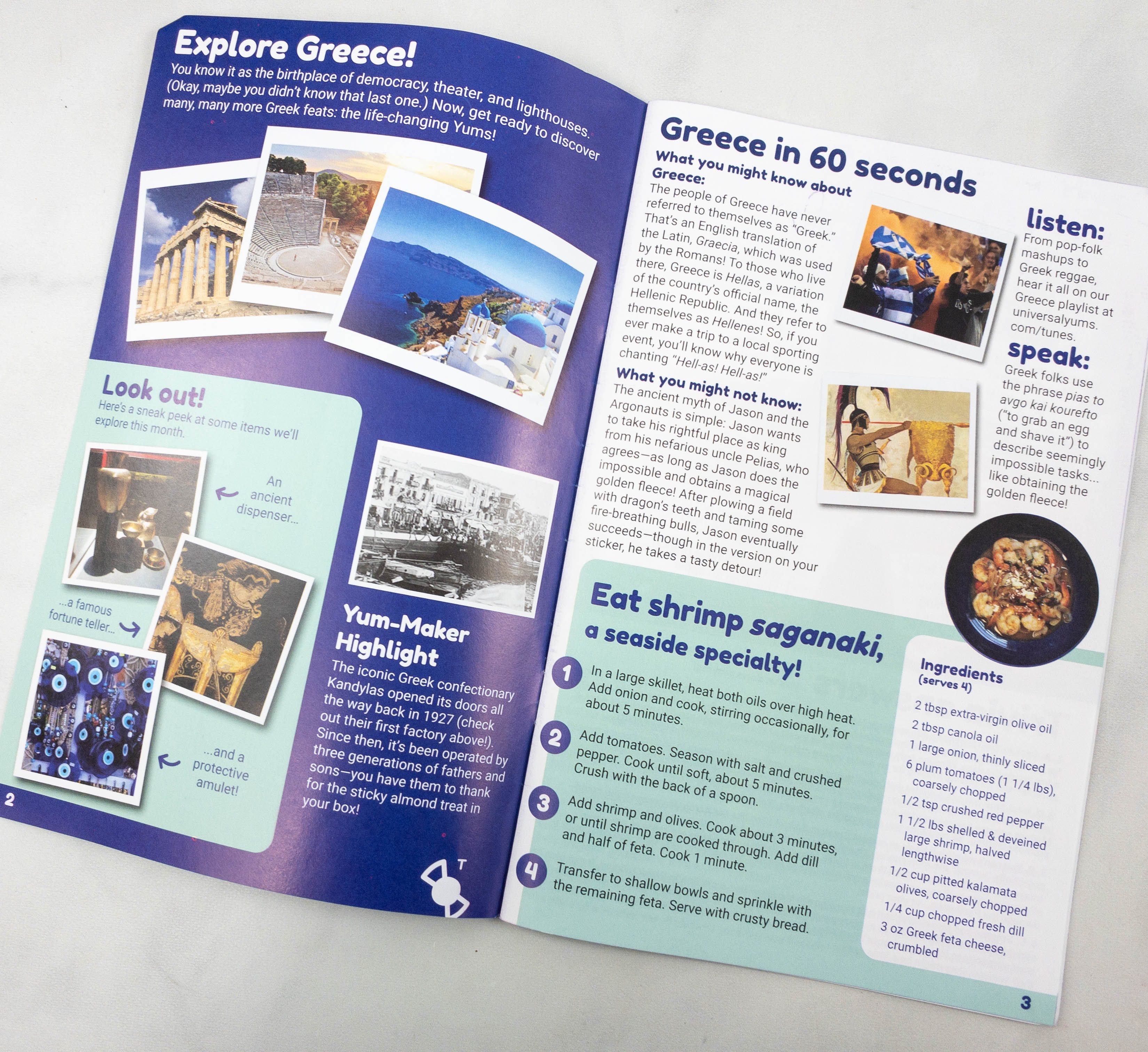 Inside the booklet, there are more fun facts about Greece, and some sneak peeks of the country's rich culture and destinations. There's even a recipe for saganaki, one of the country's seaside specialties!
Here's a trivia page where you can test your knowledge about this wonderful country!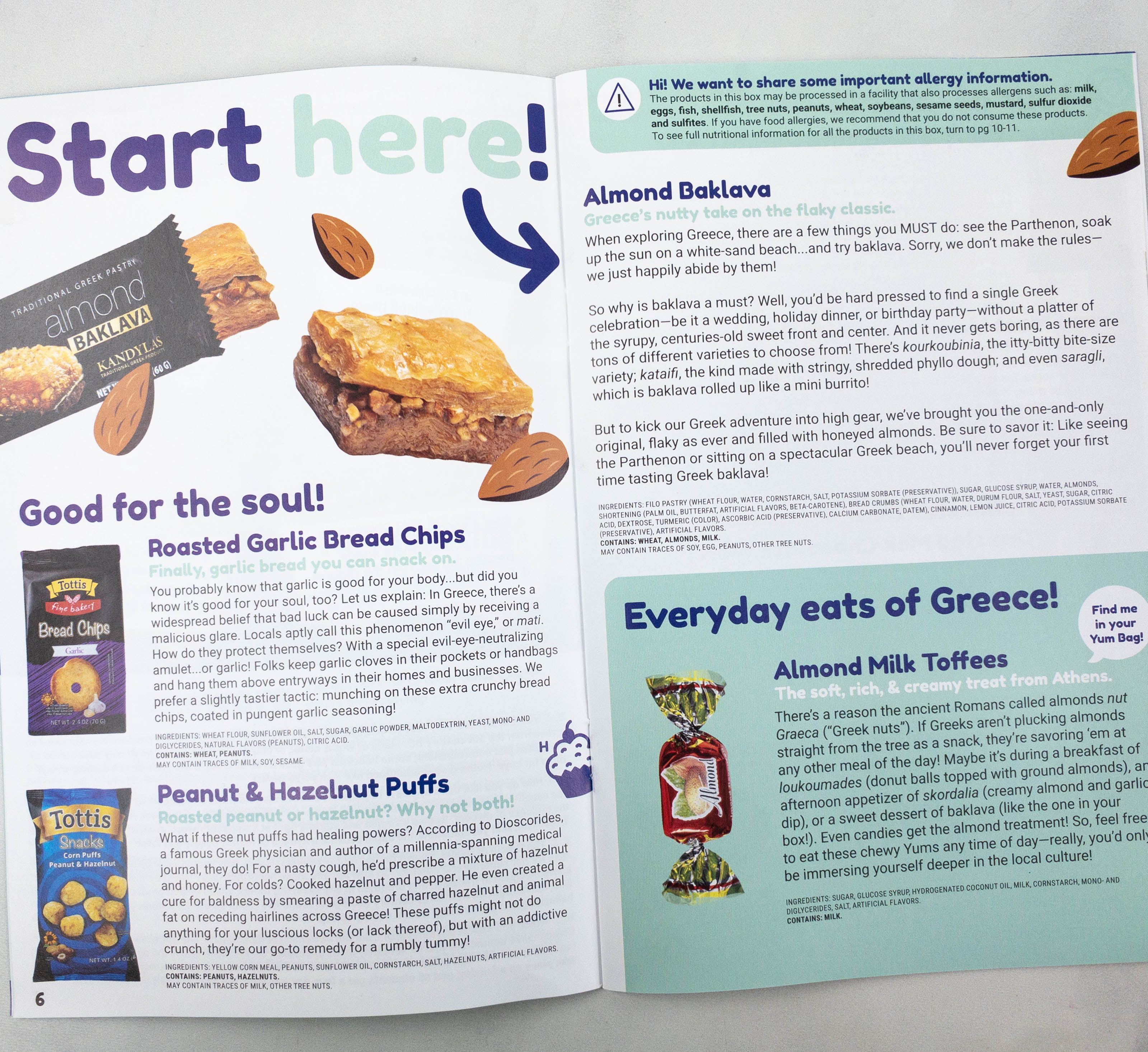 This booklet also lists all the snacks inside this box.
Each snack comes with a photo and a long description in the booklet!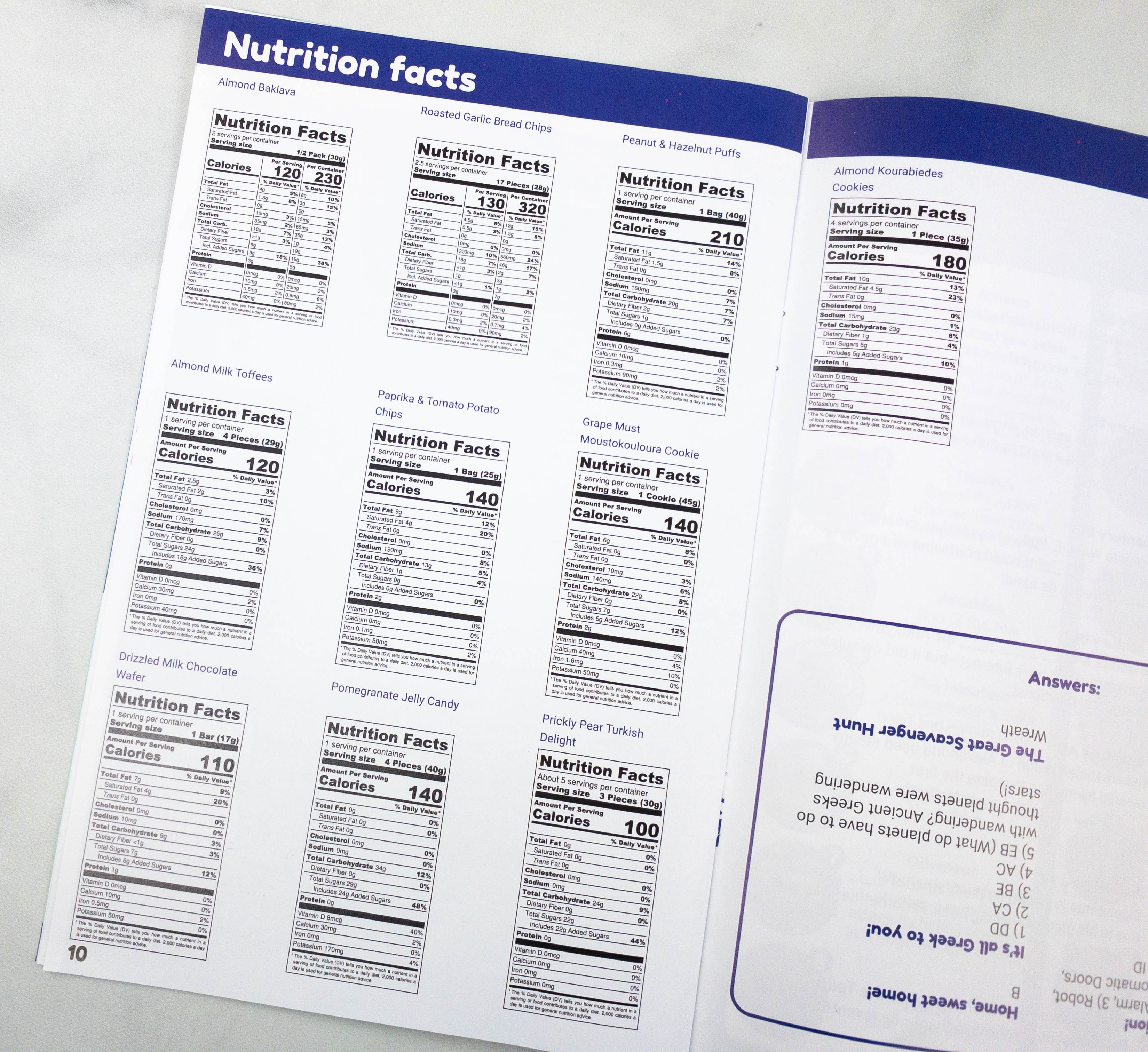 They also included the Nutrition Facts of each item this month.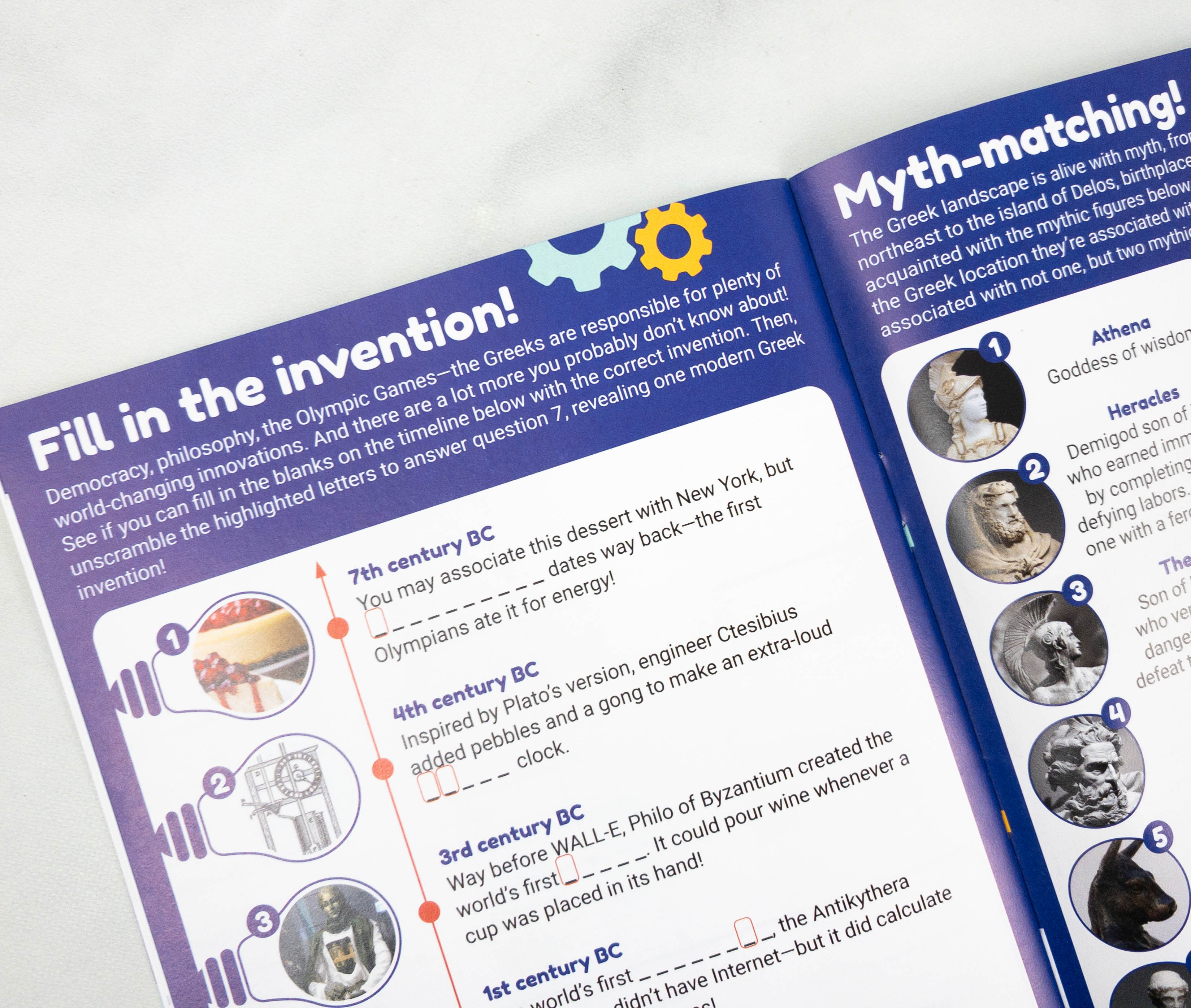 There are even fun quizzes you can play on your own or with friends!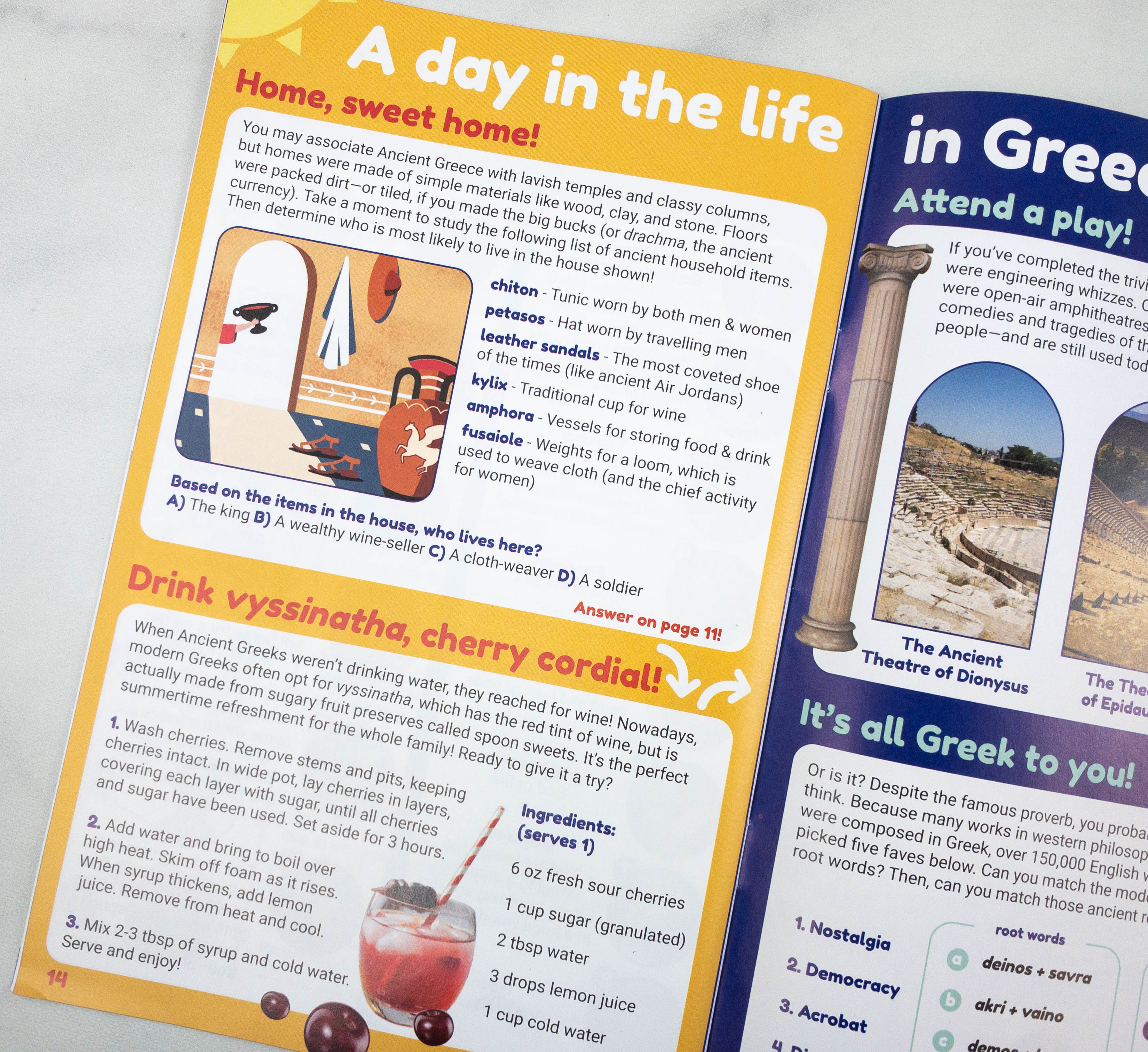 I loved reading this before taking a bite of this month's snacks!
Everything in my July 2021 box!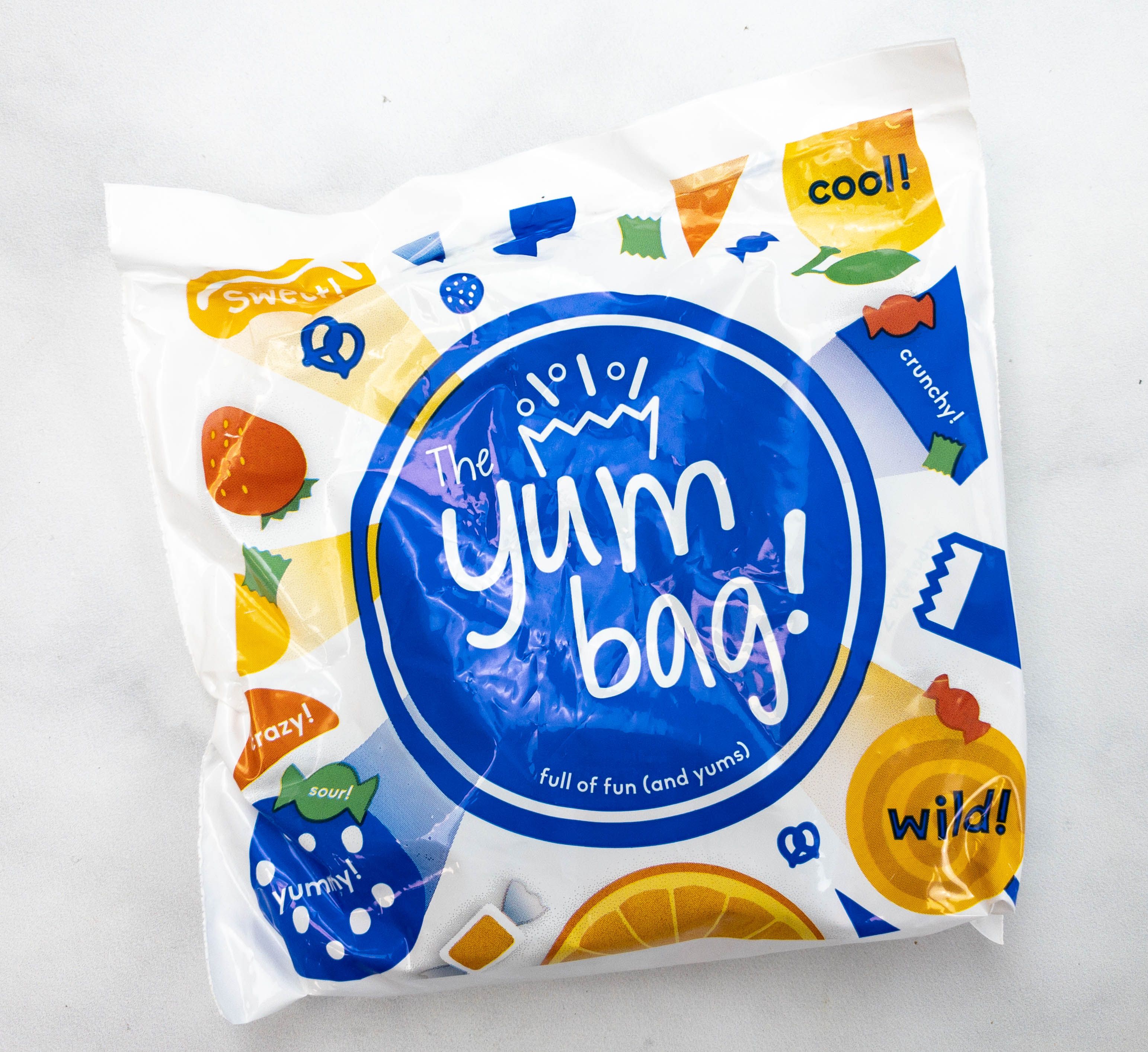 Yum Bag. The Yum Bag is always packed with candies from the featured country! It may include flavors that you'll easily love and some that you may find weird and unusual.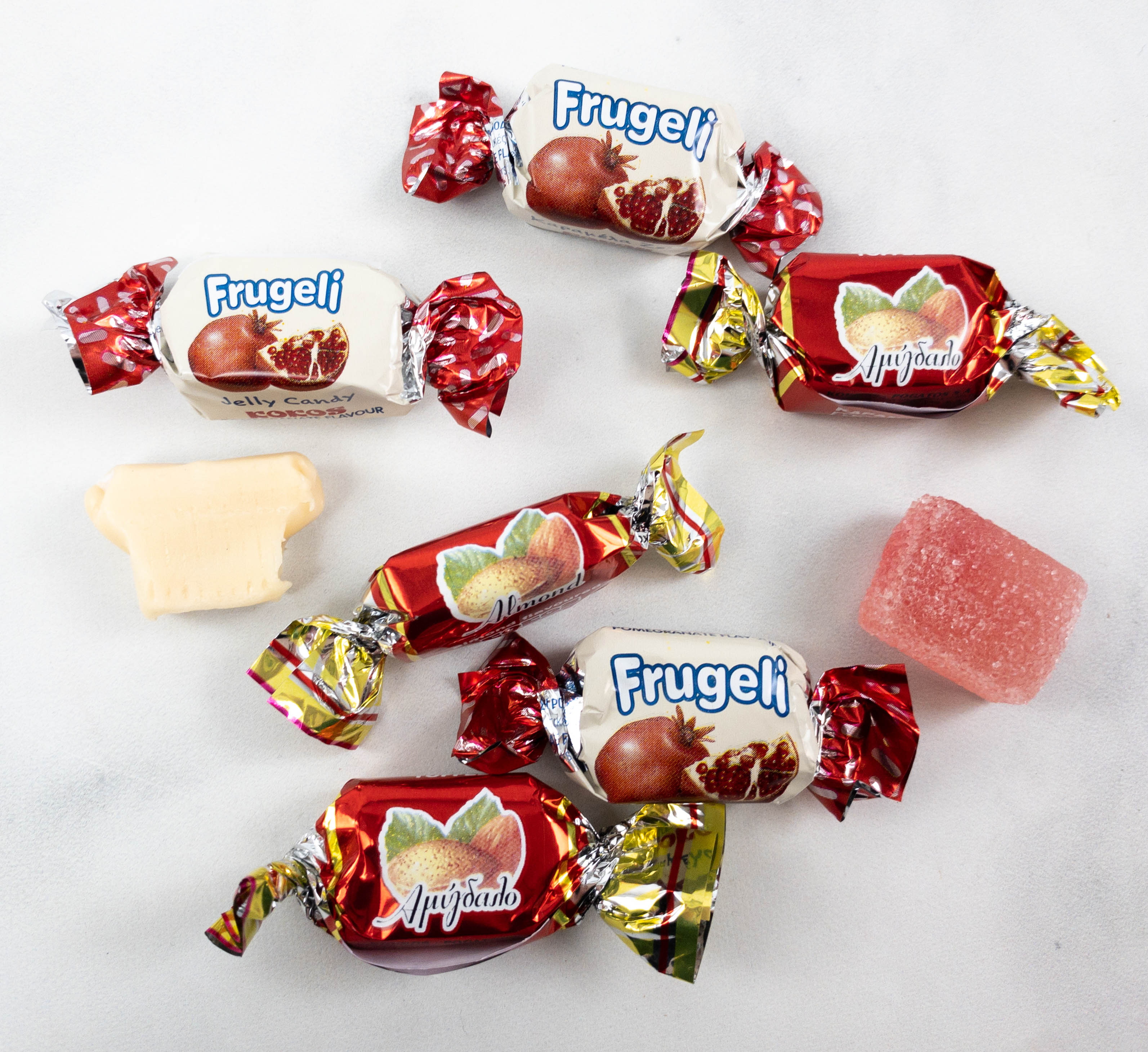 Pomegranate Jelly Candy. These fruity jelly cubes are fun to eat! I like them because they're chewy, with a good balance of tart and sweet flavors in each bite.
Almond Milk Toffees. The second candy is a delicious toffee treat! Each piece is rich and creamy, with a nutty and sweet taste that I can't get enough of.
Roasted Garlic Bread Chips. It's a pack of crunchy bread chips with a garlic flavored seasoning. I have always loved garlicky snacks, and this one definitely satisfied me! The bread chips are oven baked with sunflower oil, and they don't contain flavor enhancers or preservatives either. They're already a great snack on their own but they are also perfect to pair with a hot drink.
Peanut & Hazelnut Puffs. Here's an addicting combination of peanut and hazelnut in one snack! They are puffs with a perfectly crunchy texture and nutty flavor, and they make a great snack for movie nights with the family.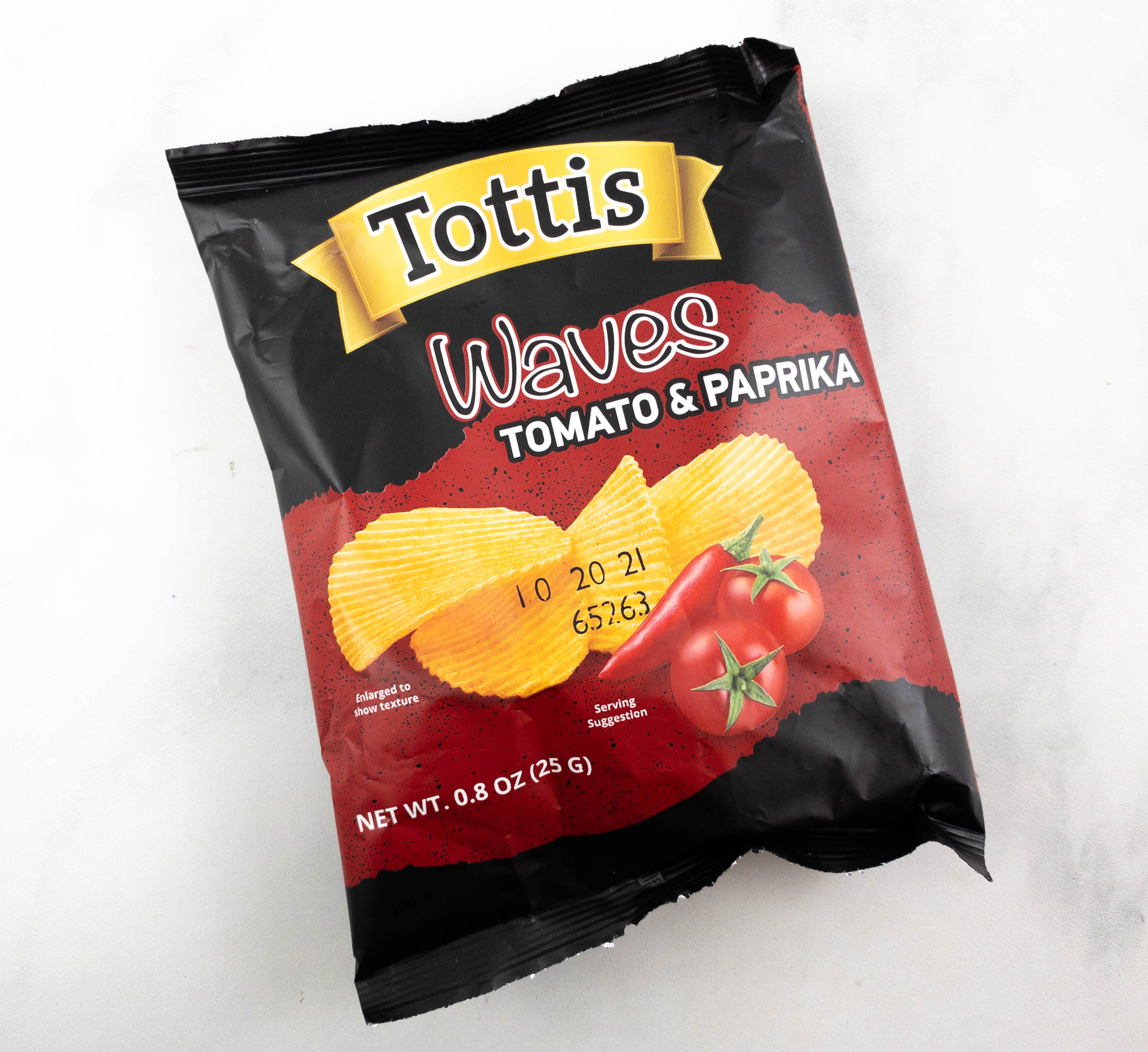 Paprika & Tomato Potato Chips. Potato chips are loved everywhere in the world, and Greece has its own potato chip flavors as well. In this box, I received a bag of chips seasoned with tomato and paprika!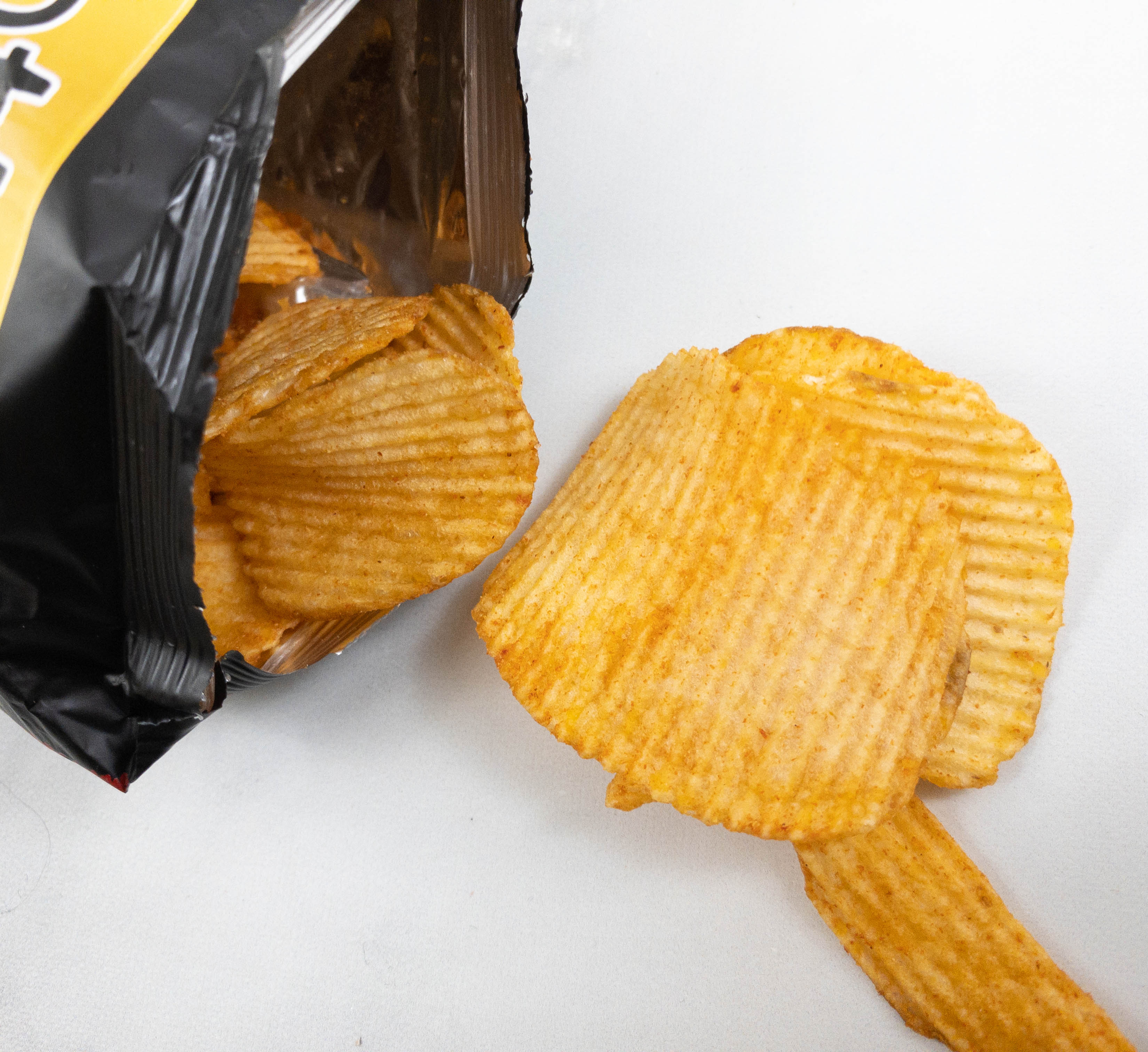 Each potato chip is ridged and packed with a sweet and smoky Mediterranean seasoning. This was so good, I easily finished the bag!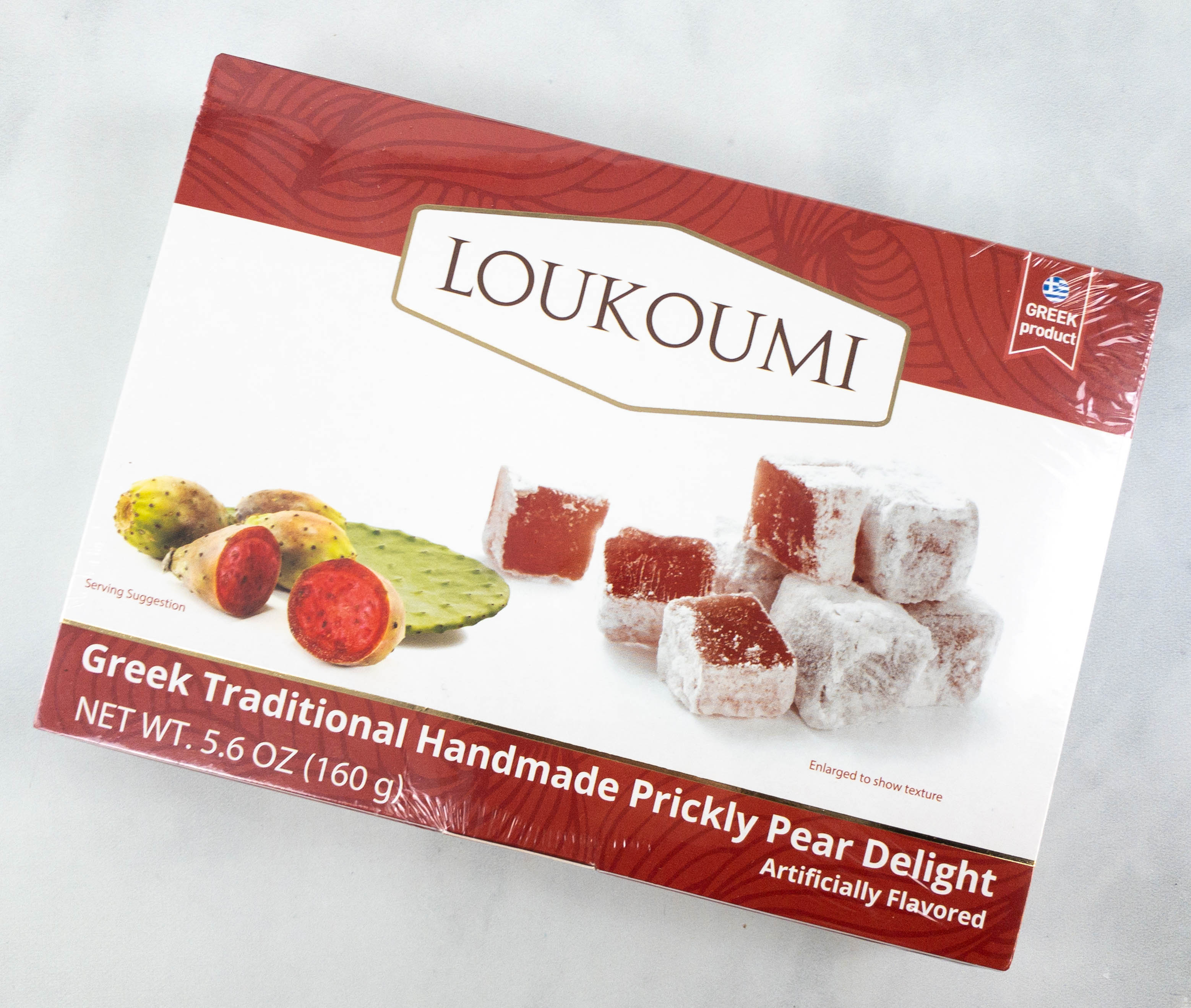 Prickly Pear Turkish Delight. In Greece, Turkish Delight is known as loukoumi! I received a box and it's prickly pear flavored! For those who are not familiar, it's a cactus fruit with a tastes similar to strawberry and raspberry.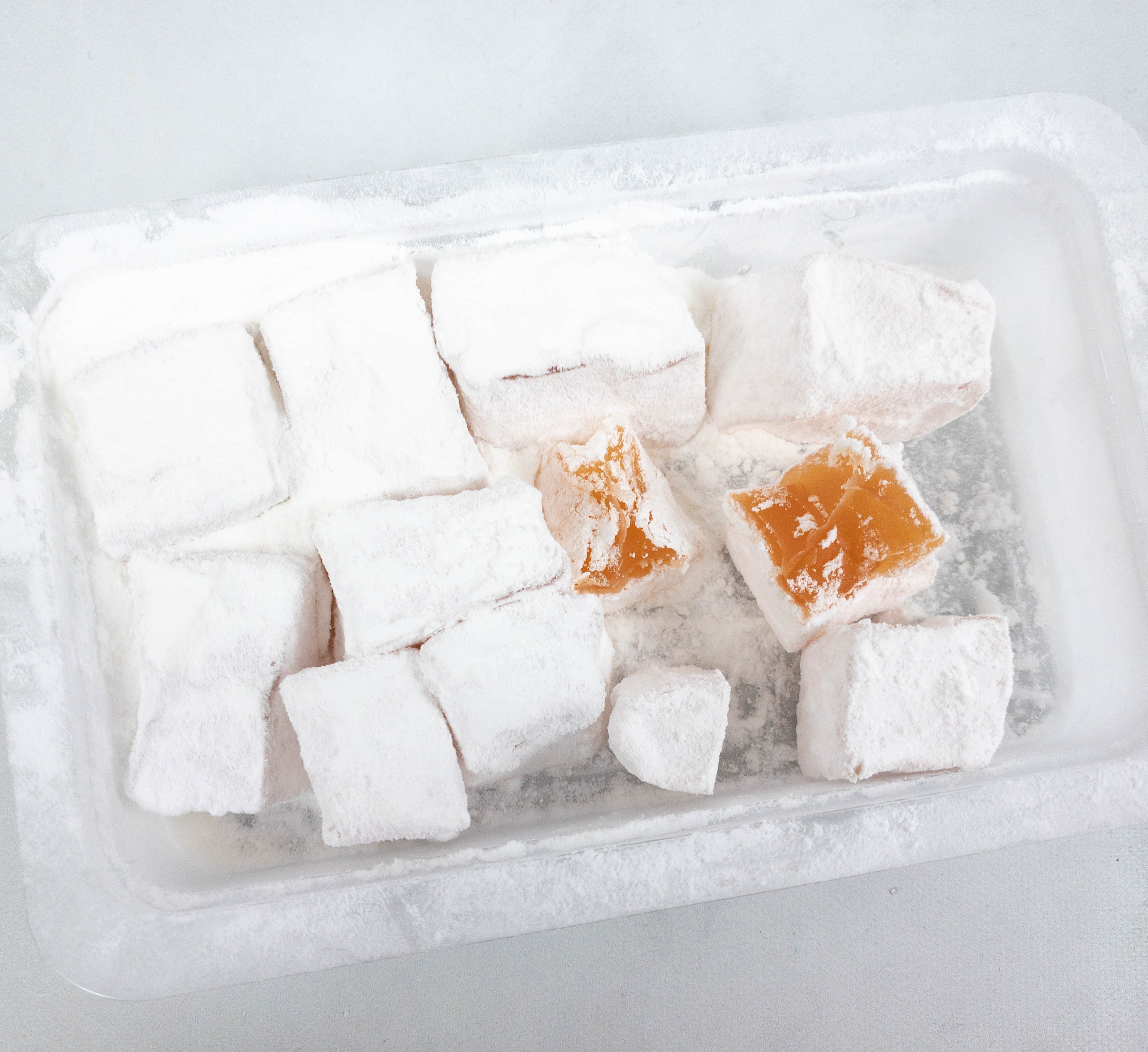 Here's what the loukoumi looks like! They are soft jellies with a generous dusting of icing sugar. This makes a great dessert snack! The kids really enjoyed the unique style of the confection.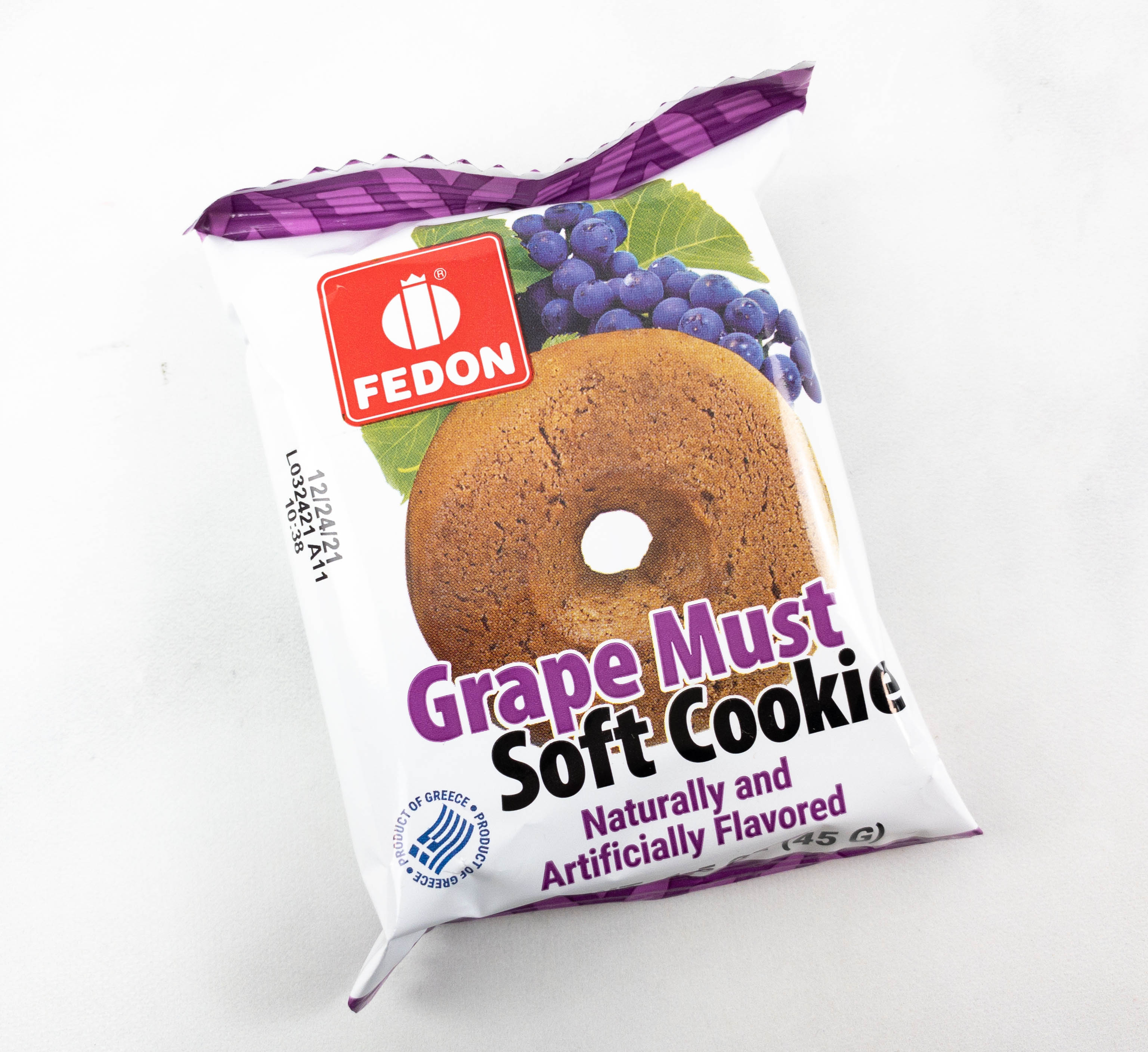 Grape Must MoustoKouloura Cookie. Another interesting snack in this month's box is this cookie made with Greek pressed grapes! It has a hollow middle, which reminds me of a doughnut. Pairing this soft cookie with a hot drink is all I need to make my afternoon snack amazing!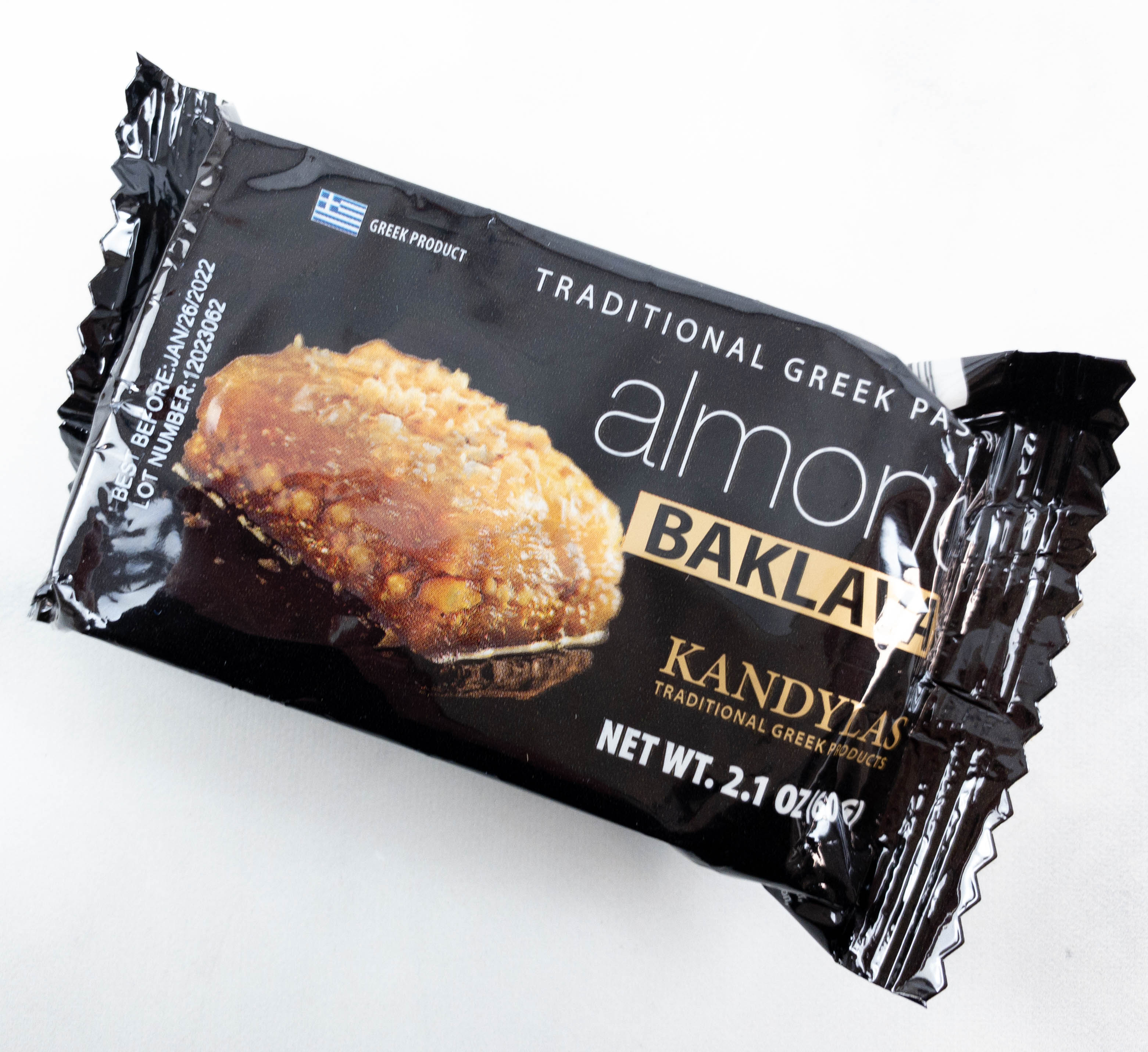 Almond Baklava. Another popular snack in every Greek celebration is the baklava. The flaky pastry has a lot of varieties and I received the delicious almond version. This is not the first time that I have tried it but the feeling is just like the first time I had it! It's heavenly delicious and I love the mix of nutty and sweet flavors in it.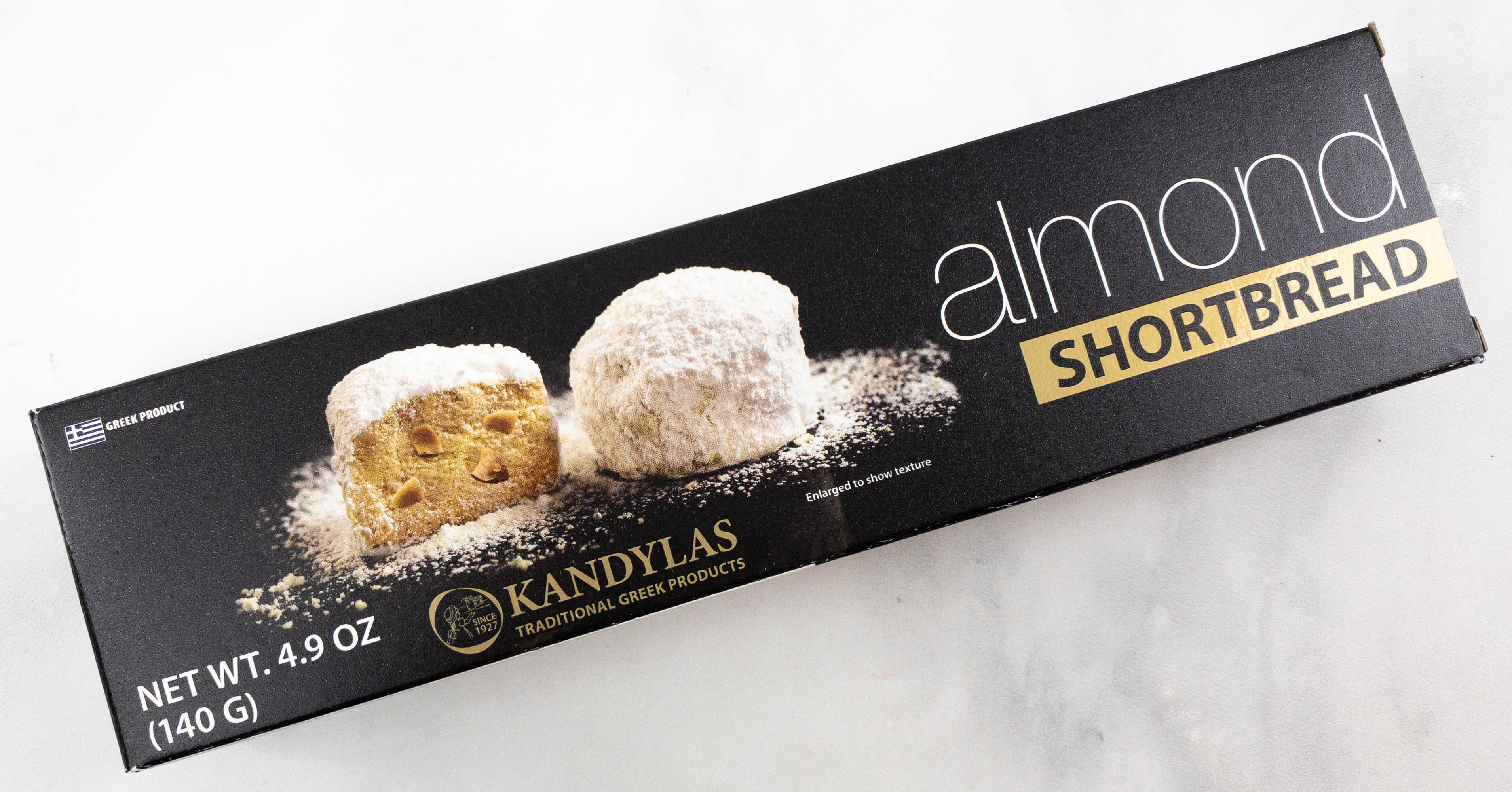 Almond Kourabiedes Cookies. Also known as kourabiedes, these shortbread cookies are a popular Christmas treat in Greece. Made with wheat flour and almonds, they are a bit crumbly but they are so delicious, I don't really mind! Best with tea.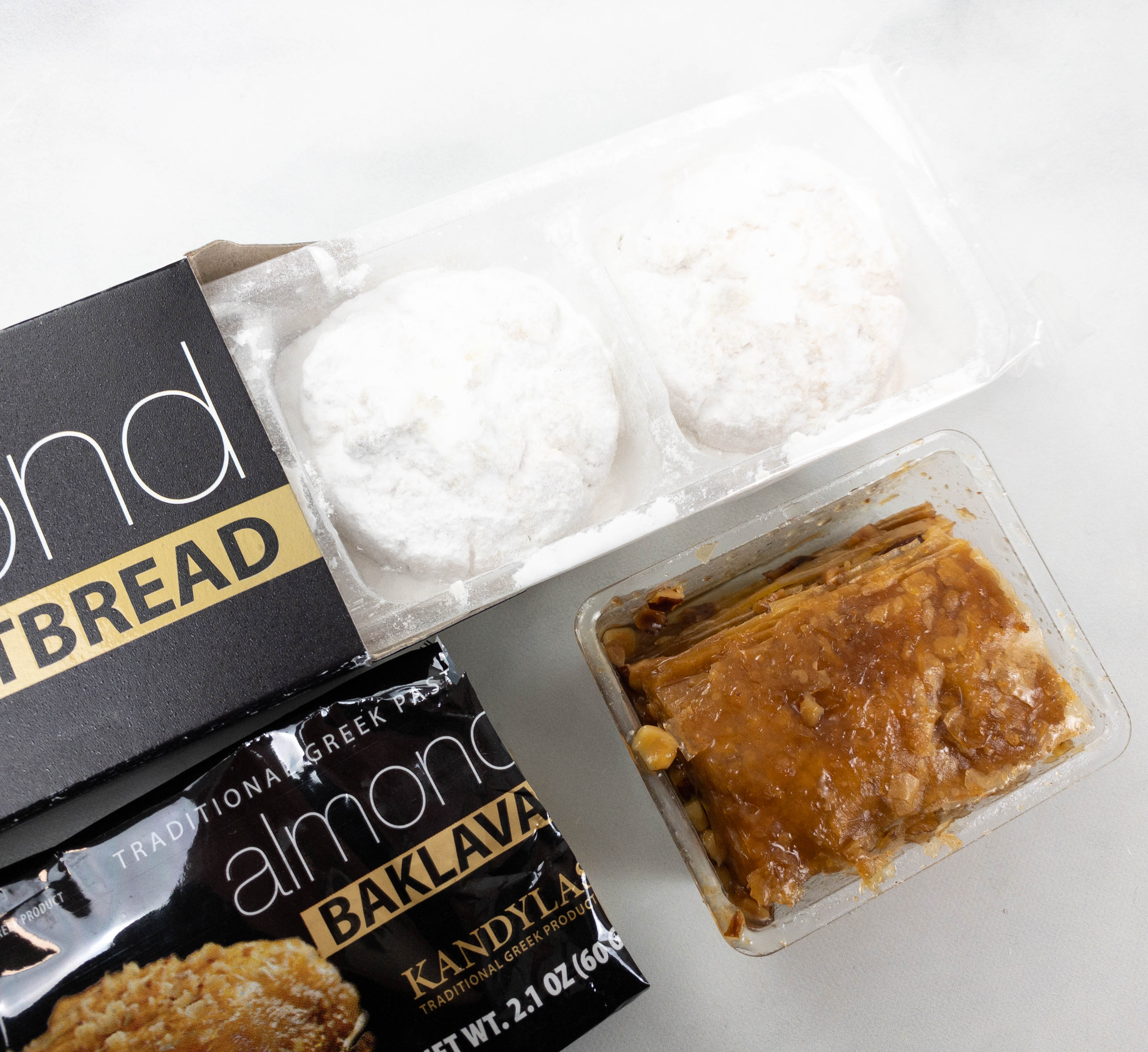 Both the shortbread cookies and the baklava look and taste yummy! Big warning on the Baklava – it really is soaked in honey, and we had some drips. Can you imagine the fights we had over this one?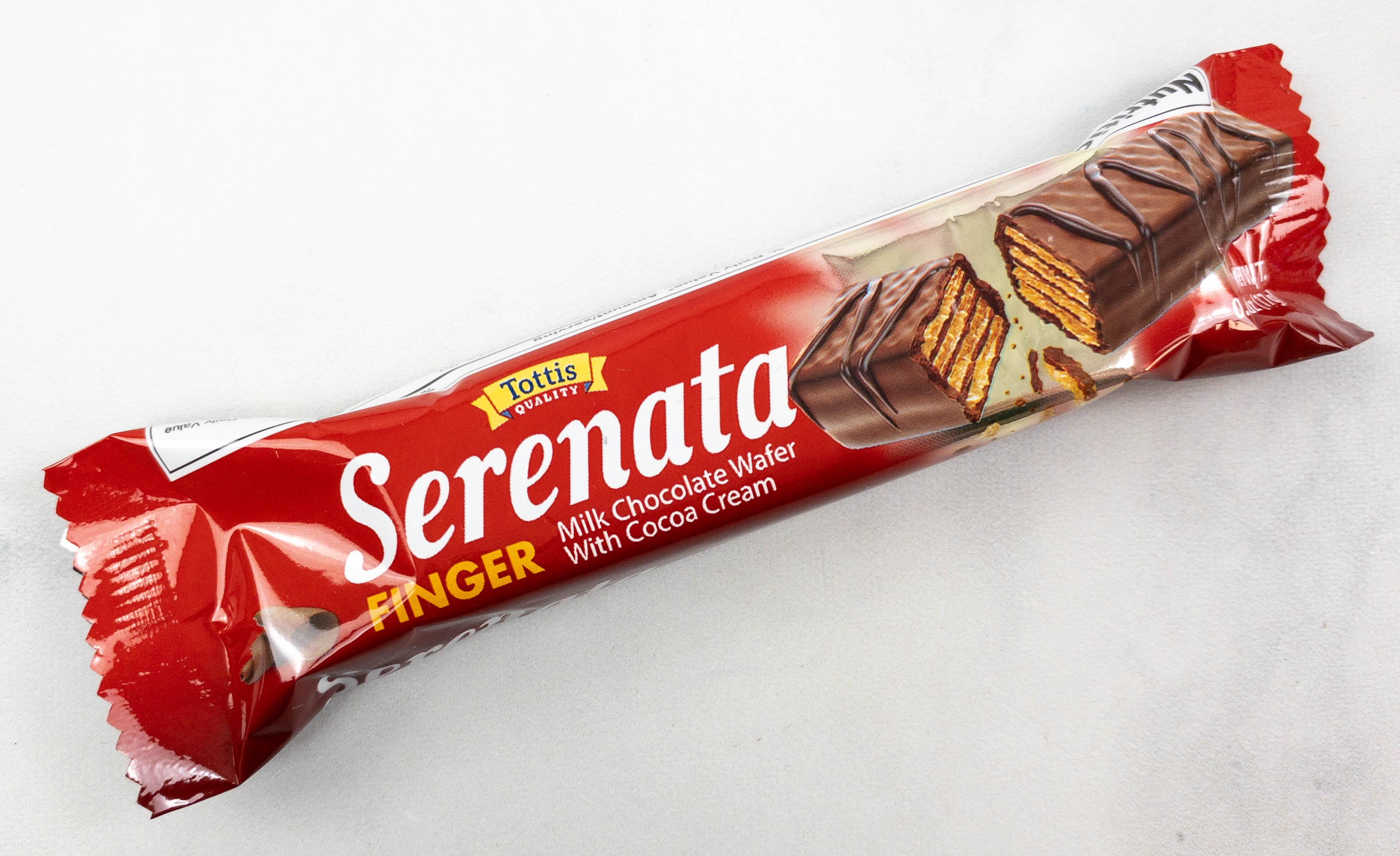 Drizzled Milk Chocolate Wafer. This snack is similar to our popular local wafer the Kit-Kat, but it's bigger and crunchier with its five layers. It also has a cocoa cream filling, plus a rich chocolate coating!
Greece proved to be home to a lot of delicious snacks! All the snacks in this box are delicious, and I love that they offer different tastes and textures. Some snacks are sweet and the others are smoky and savory. I enjoyed the crunchy snacks and the soft goodies as well. My favorites among this selection are the almond baklava and the Serenata! I'm a fan of nutty snacks and the Baklava so hit the right spot. Overall, it was another well curated box for adventurous snackers. They make sure that each box has a good variety of snacks and they also provide fun facts about the featured country!
Have you tried Universal Yums? What do you think?