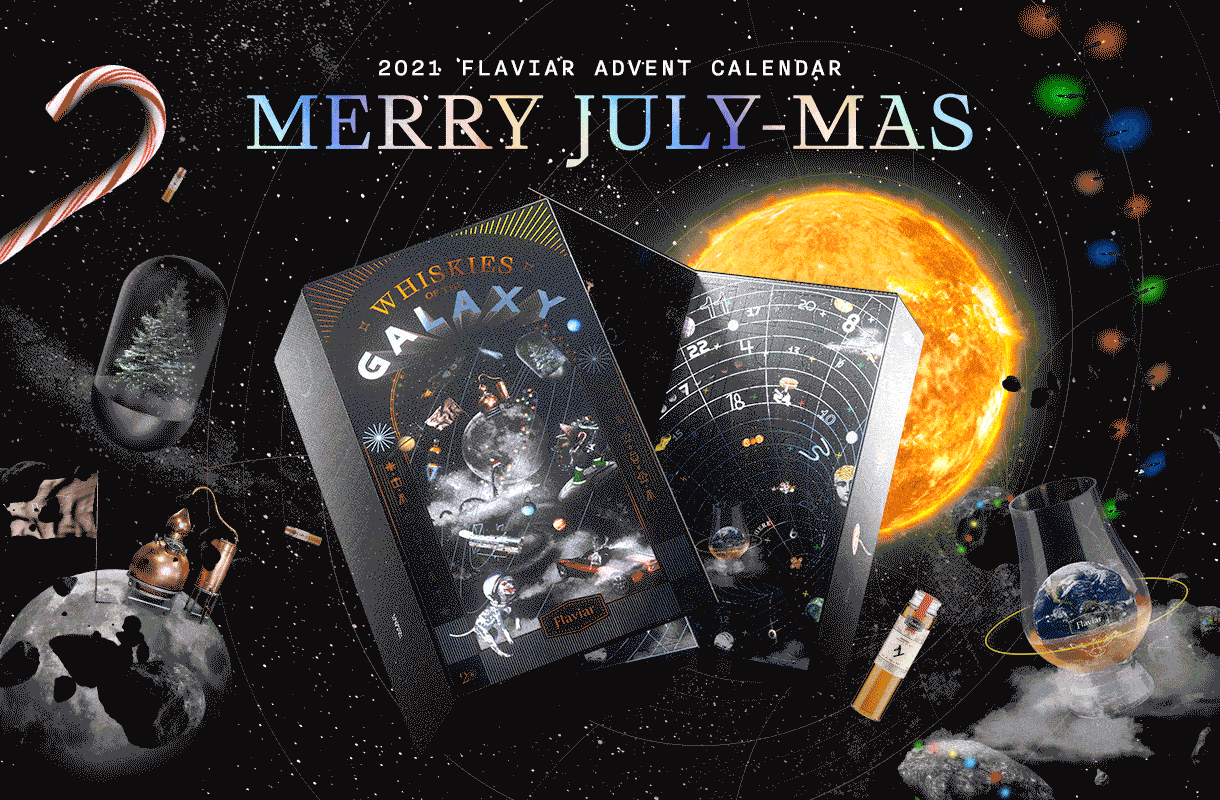 The out-of-this-world 2021 Flaviar Whisky Advent Calendar is now available for pre-order! This calendar will go where your tastebuds haven't been before with 24 vials of premium whiskey – a new selection for this year and an interstellar Christmas Odyssey through the Whiskyverse with a new drink every day. If you pre-order it now, you'll save $25! Just pay $225, instead of $250!
The Flaviar Advent Calendar holds 24 vials of premium Whisky, an award-winning Glencairn tasting glass, a high-quality Flaviar concrete coaster, and a collectible artistic booklet with insights about each Whisky in the box. It's essential equipment for every Whiskynaut.
Each calendar includes:
24 Spirits samples
Gleincairn Glass
Flaviar Coaster
Tasting notes booklet
Your Flaviar Advent Calendar will be shipped late October or early in November, which allows enough time for it to reach you in time for the Holiday Season.
Please note that Flaviar doesn't ship overseas or to the following states: Alaska, Alabama, Arkansas, Delaware, Hawaii, Mississippi, Montana, Ohio, Oklahoma, Pennsylvania, South Dakota, Texas, Utah, Vermont, West Virginia, Wyoming, Guam, Puerto Rico.
Are you getting the Flaviar Whisky Advent Calendar?
If you prefer to start with a regular Flaviar membership with a bottle instead of the special holiday gift, just use this link.
Looking for even more advent calendars? Check out all our posts on Advent Calendars or find more on Amazon!