Trove, a quarterly travel-themed lifestyle subscription, has an exclusive coupon for Hello Subscription readers!
Get $10 off your first box or entire subscription! Use this link and use the coupon code HELLO1 at checkout.
Trove is $123.49 per quarter ($129.99 one-time purchase), and includes local snacks and goodies from the destination city/country of the season. There also other perks included: a live class with a local chef, a live online cultural experience, and a surprise gift! See our review of Trove's holiday box to get a better idea of what's inside or check out all the items inside Trove's Spring 2021 "Take Me to Thailand" Box!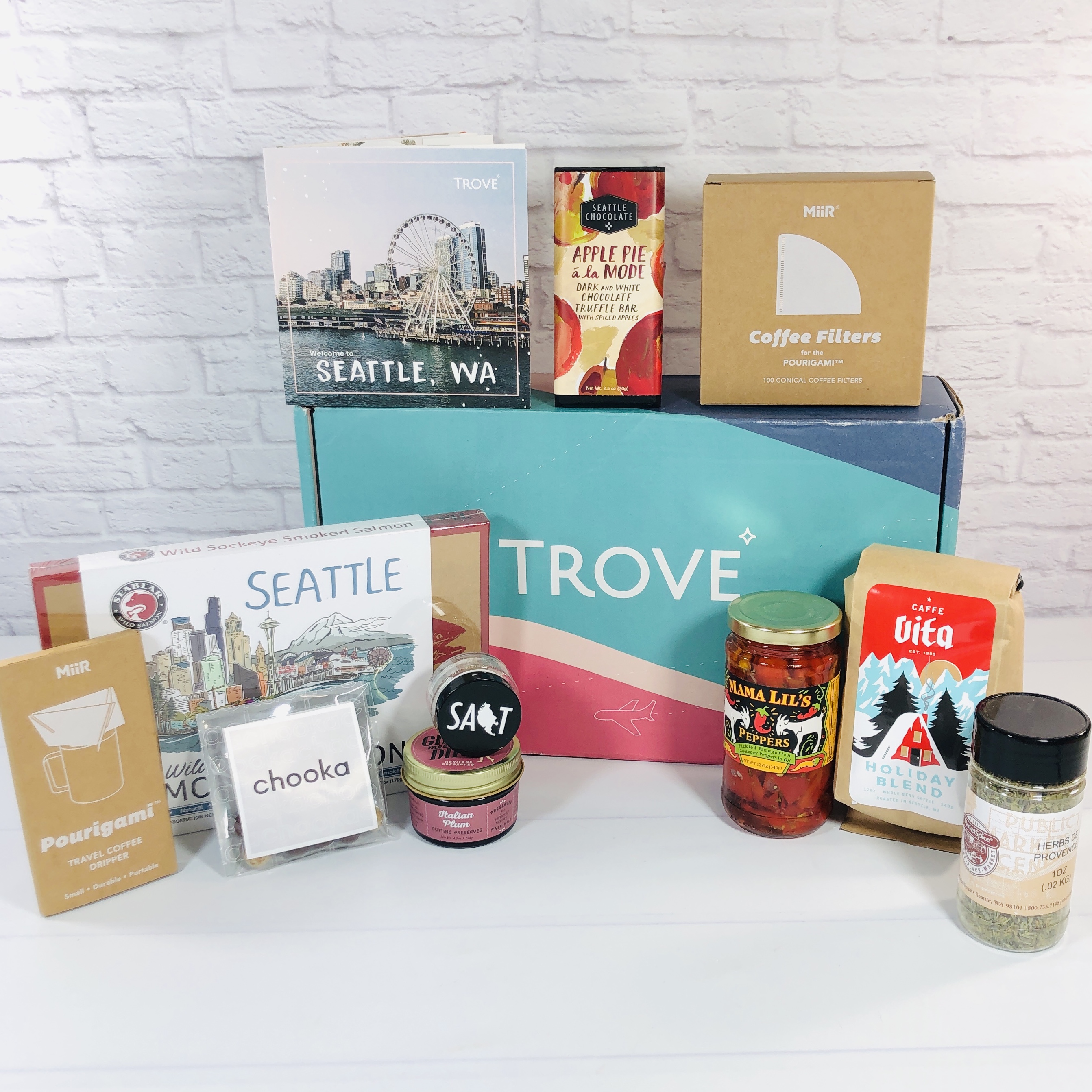 Trove is: "Introducing a new way to travel from home"
With our "vacation in a box," you can experience the world's top destinations from home while supporting small businesses. Each box includes a LIVE cooking class with a local chef, LIVE cultural activity with a local artisan, special ingredients and snacks from the local region, and a FREE surprise gift.
Are you getting Trove?