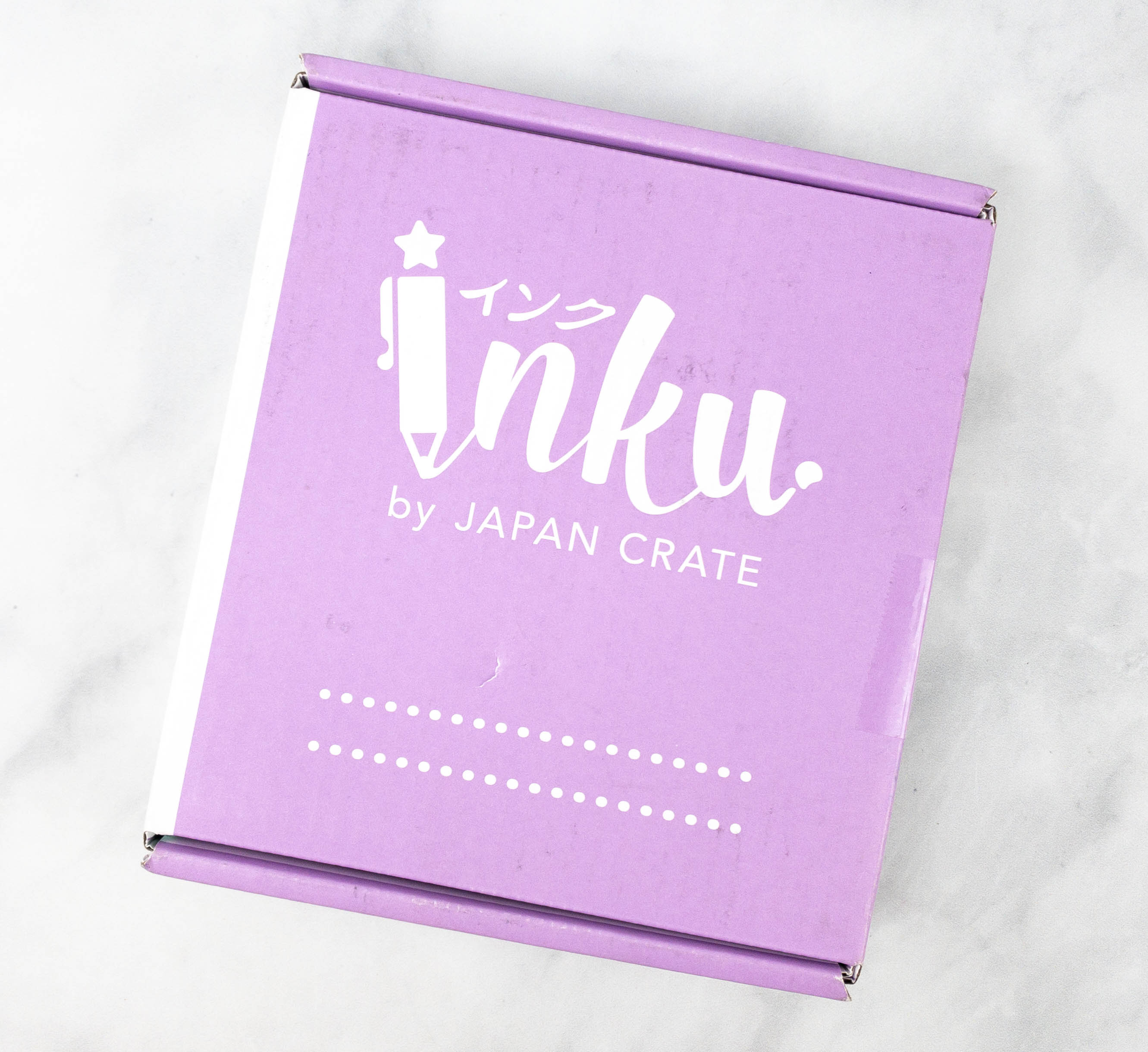 Inku Crate is a monthly paper and stationery subscription box from Japan Crate. You can get the box for $35.95 per month, and there's also an option to get a 3-month, 6-month, or 12-month prepaid subscription. Each month, the box includes a selection of 6-8 Japanese stationery items like notebooks, planners,  pencils, pens, markers, stickers, office supplies, and even origami paper and other fun accessories.
DEAL: Get $3 off on your first box! Use this link and coupon code HELLO.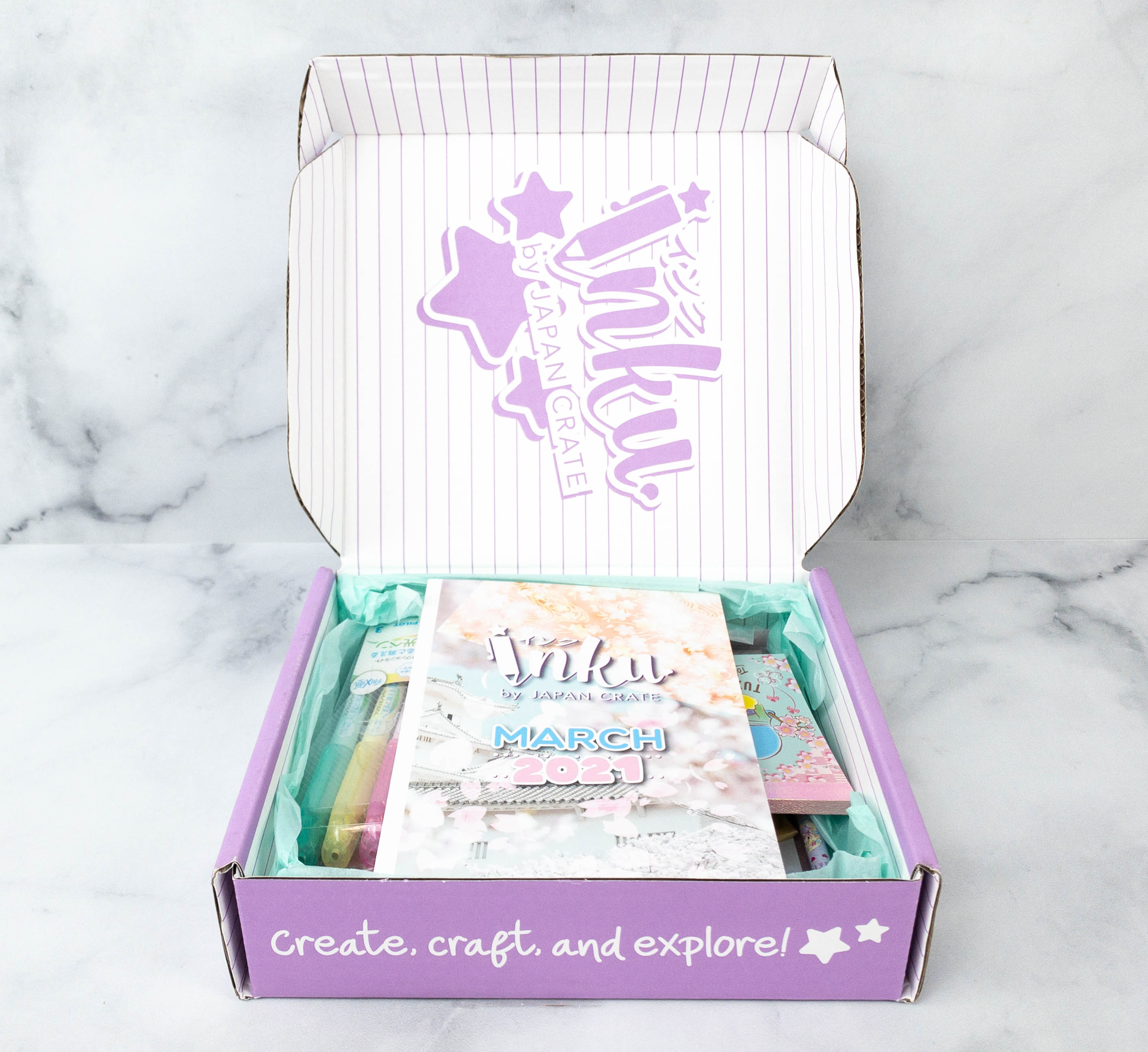 Everything fits in this small box!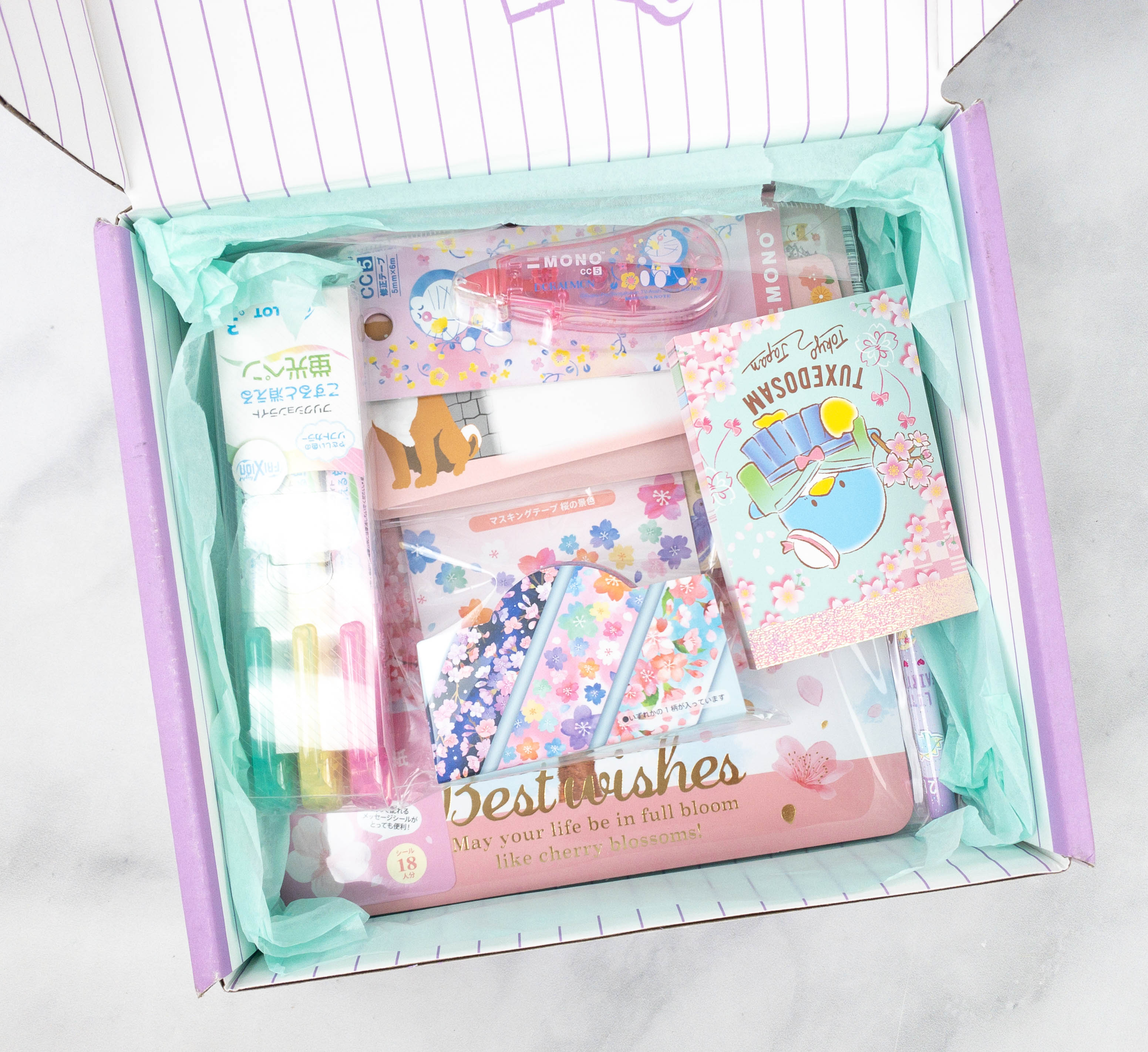 The items were wrapped in tissue paper. Some even came in their original packaging.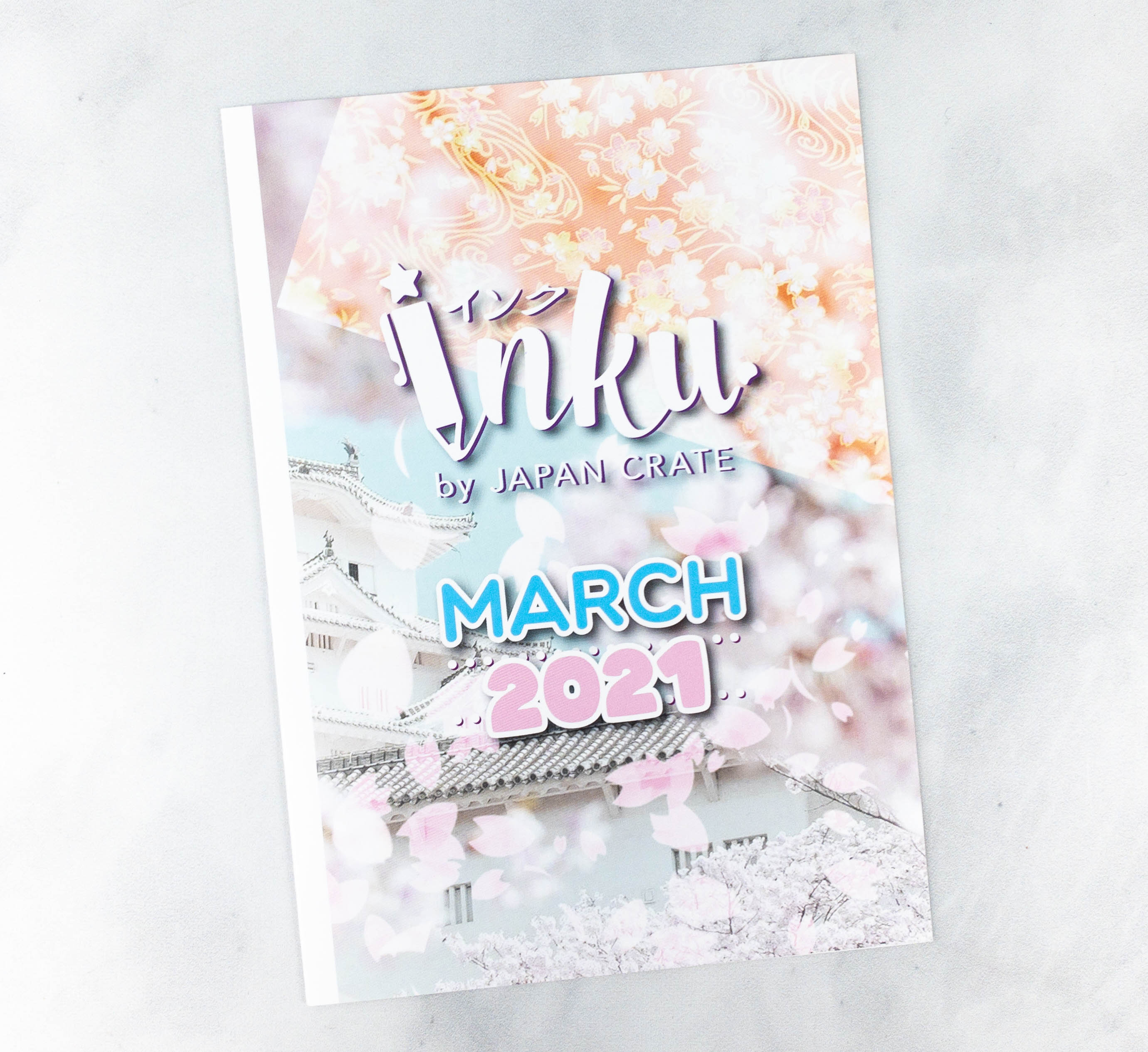 The box also includes a booklet.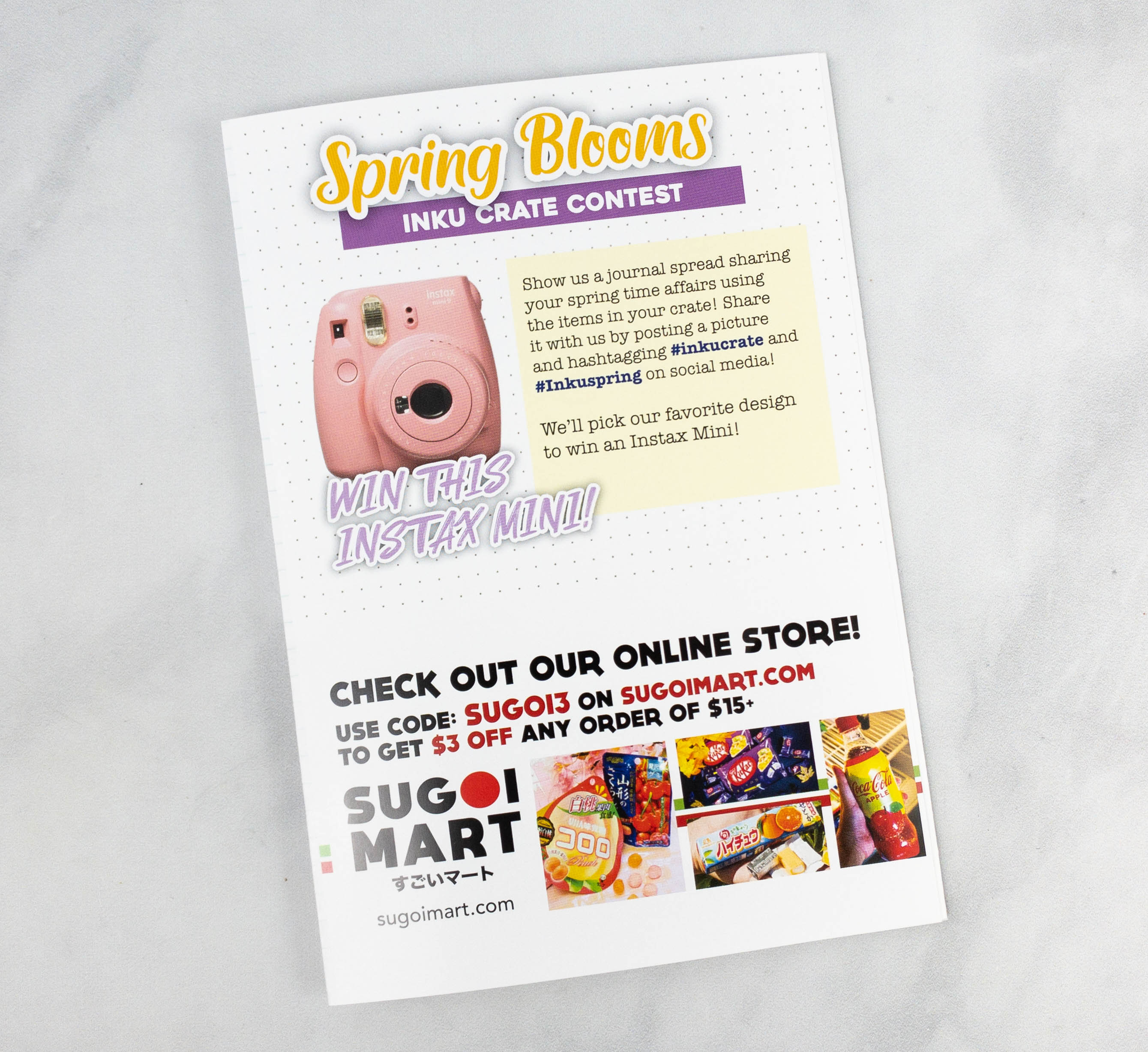 At the back is an ad for Sugoi Mart!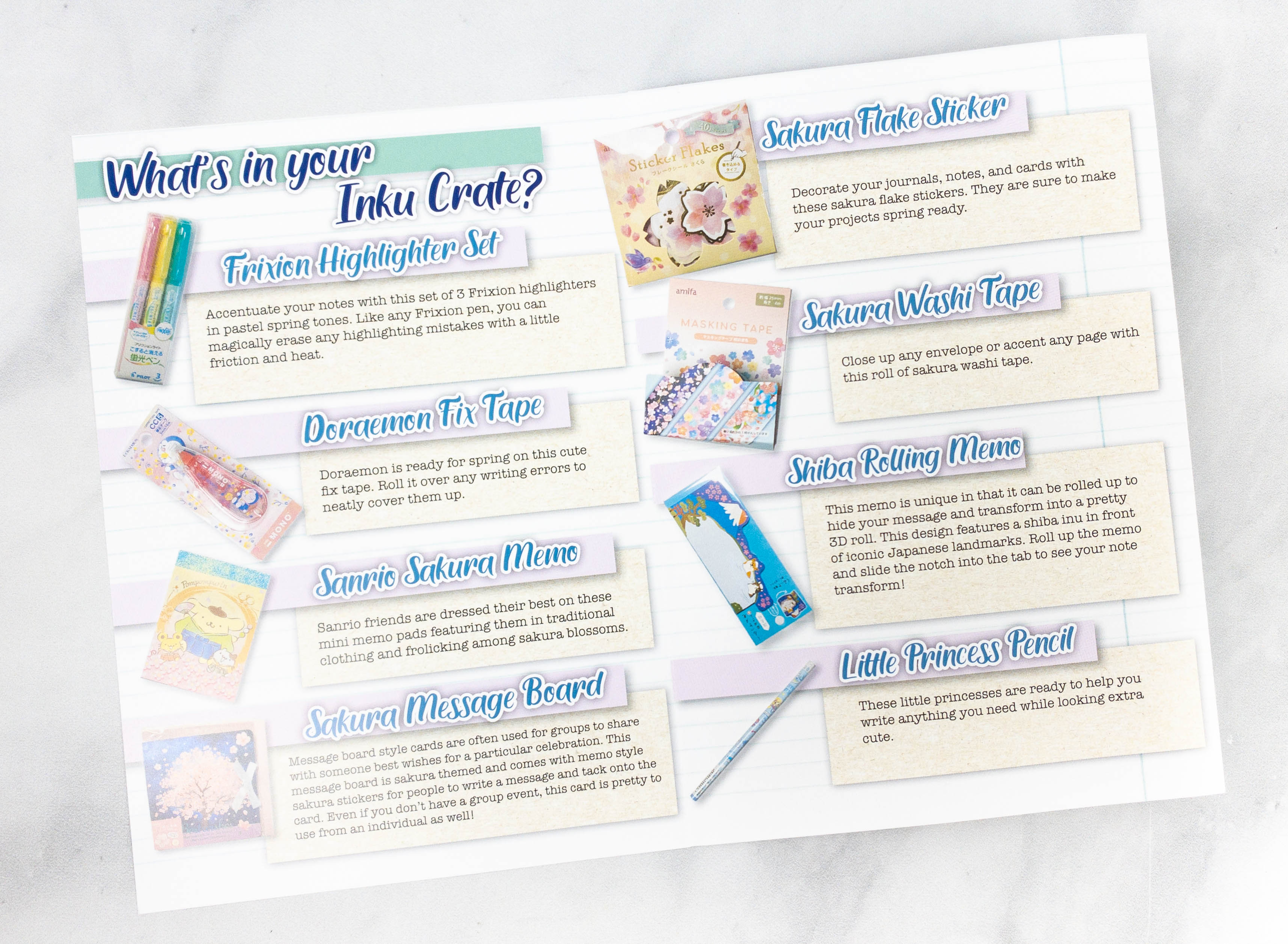 Inside the booklet is a list of all the items in the box, plus a brief description for each of them.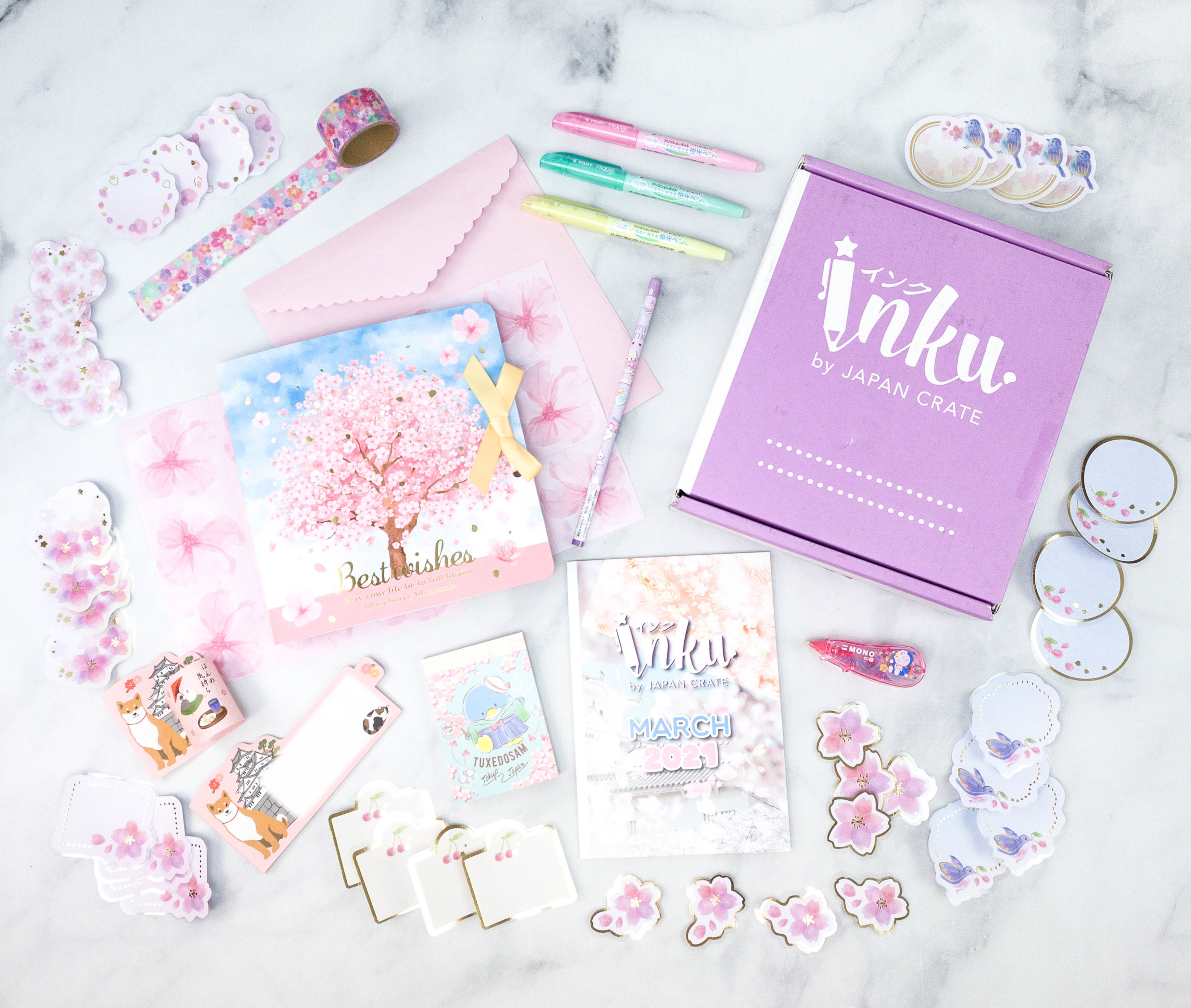 Everything in my box!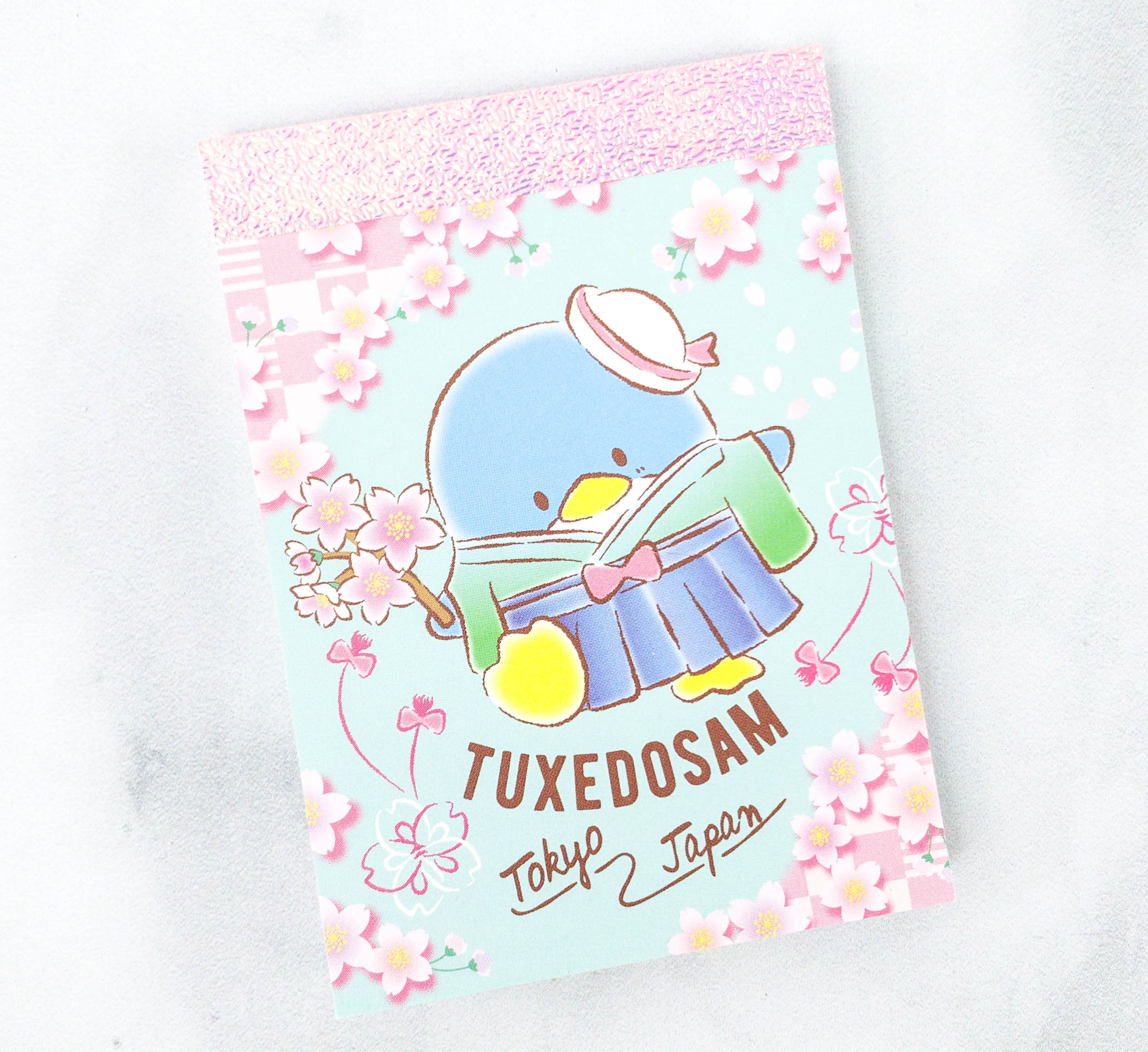 Sanrio Sakura Memo. It's a cute memo pad featuring Tuxedo Sam! He looks so cute wearing kimono while holding a stem of cherry blossoms. I'm in love with the pastel colors!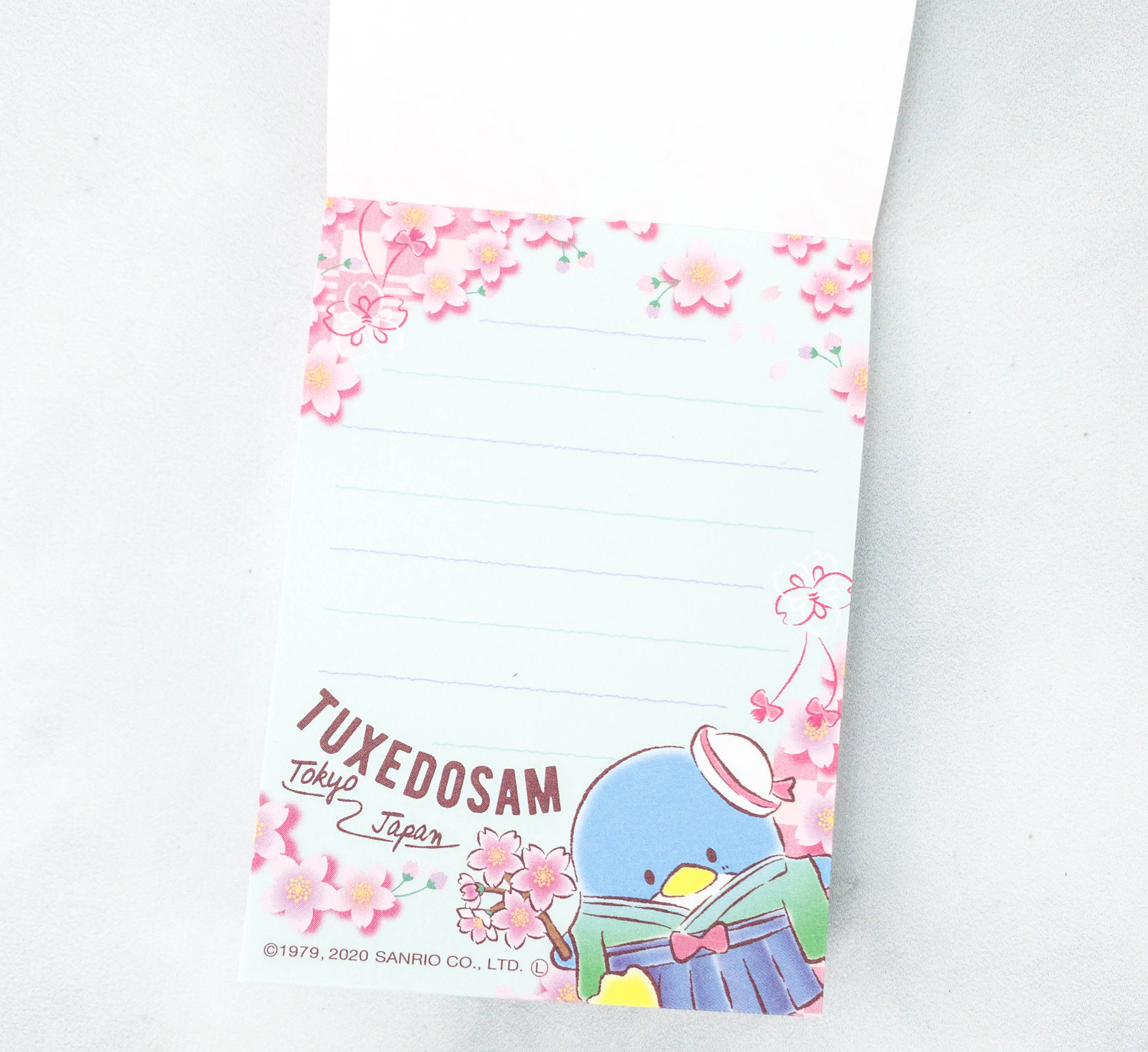 The pages are high-quality. They are also lined, making it easy for me to keep my writing straight. I can definitely use this for jotting down daily reminders.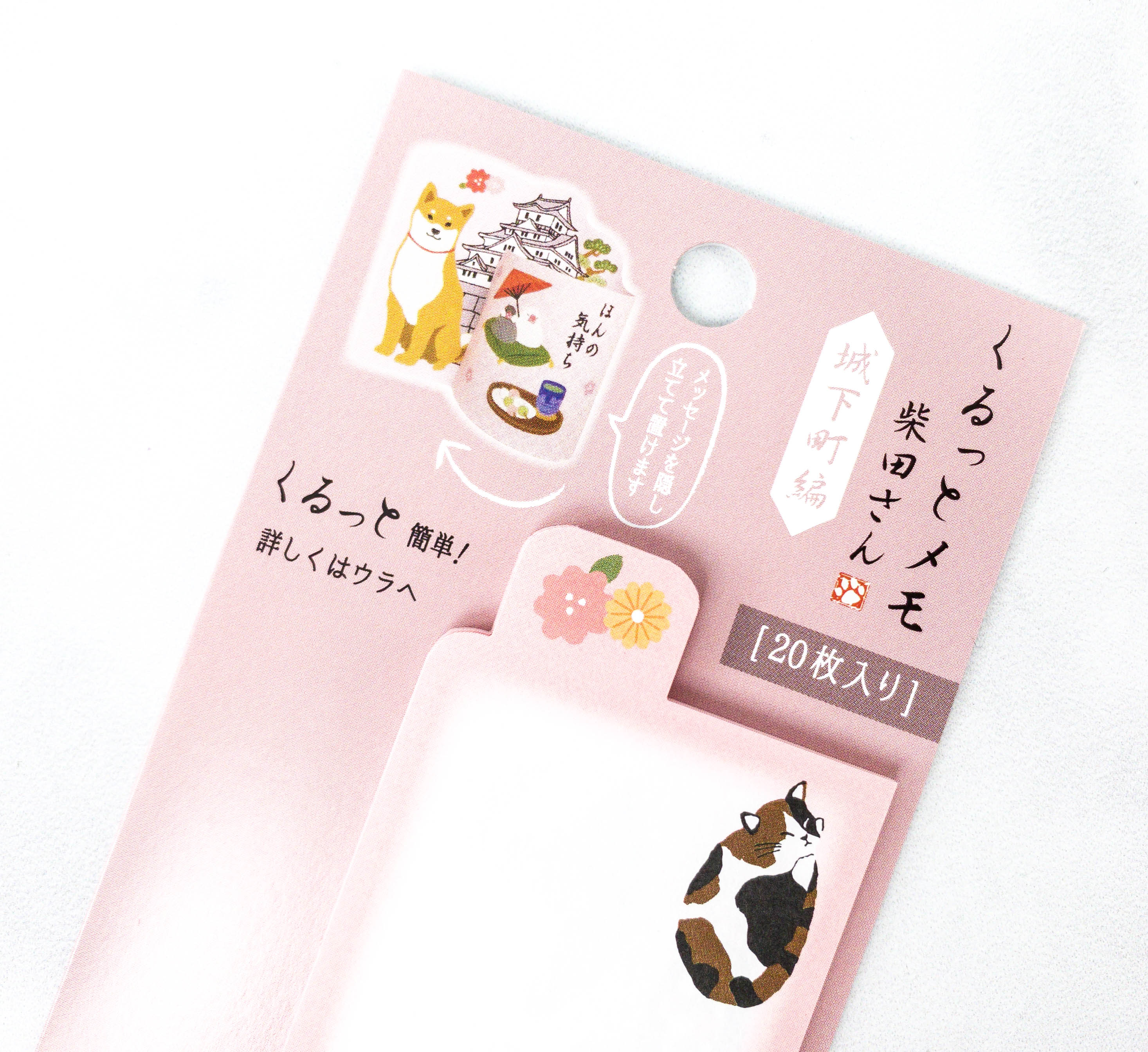 Shiba Rolling Memo. Here's another cute and unique addition to this month's box, a rolling memo! I received a pink one, and it has 20 sheets.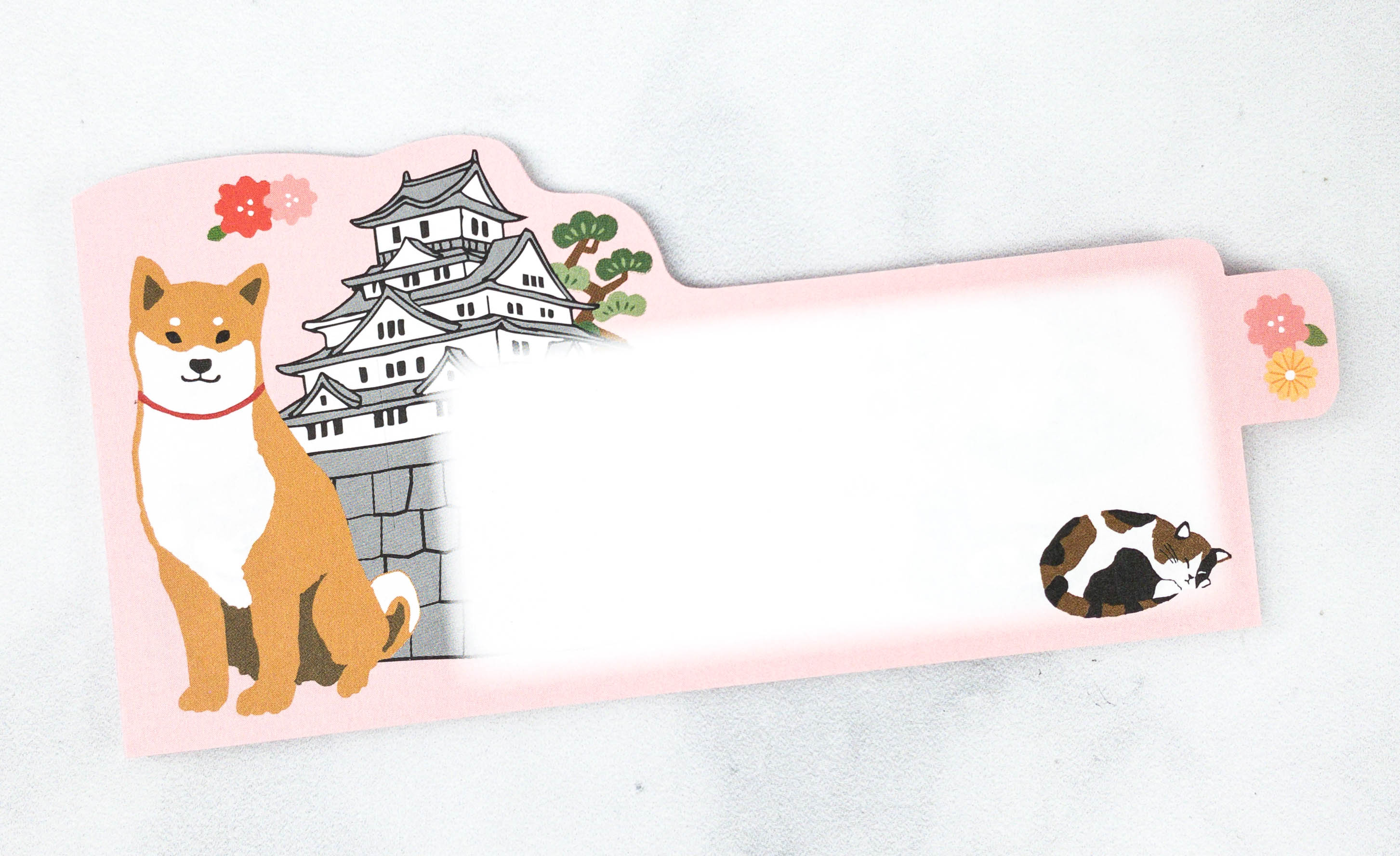 Here's a closer look at one of the sheets! Shiba Inu is sitting in front of a Jokamachi or a castle town. Beside it is a space where you can write a secret message. The rolling memo features a sleeping Neko (cat) as well.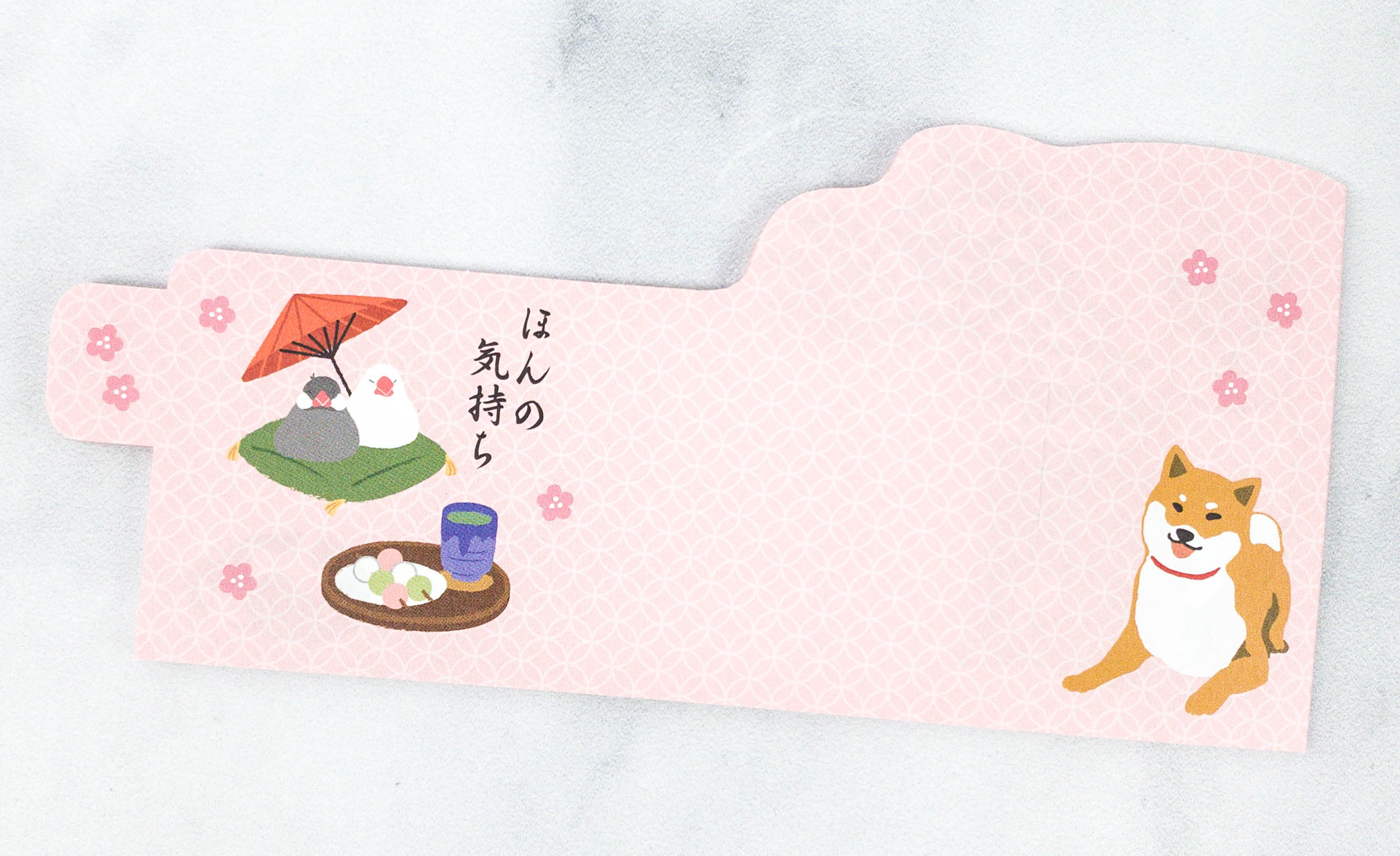 At the back, you can also see a Shiba Inu sitting comfortably. On the other side are two birds sitting soundly on a zabuton or Japanese cushion, under the shade of an umbrella. There's also a tray of Dango (bite-sized balls of mochi rice) and tea!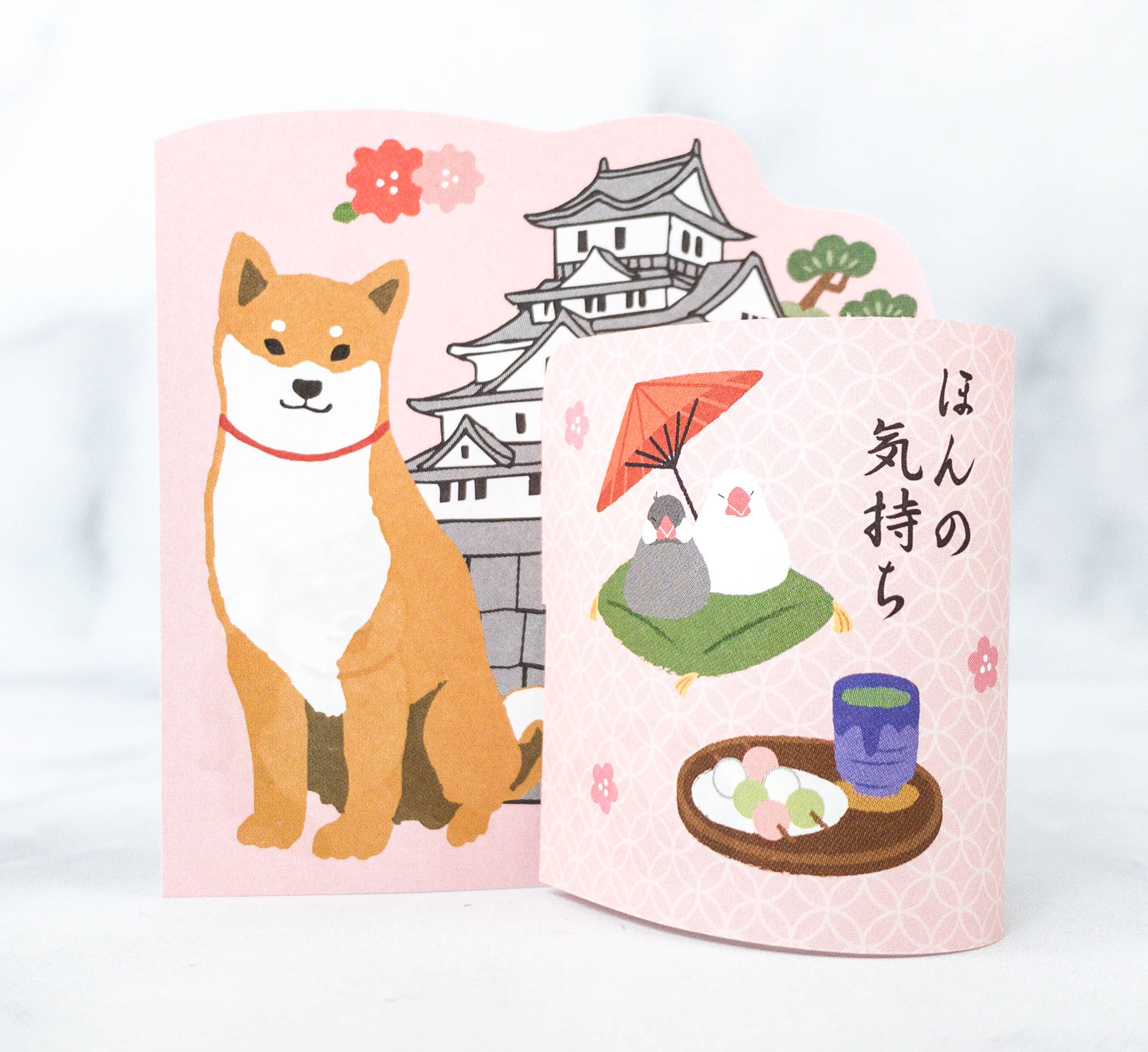 You can roll it up by sliding the tab to a small slit. You have your secret message hidden, plus a whole new scene to admire. This is so kawaii!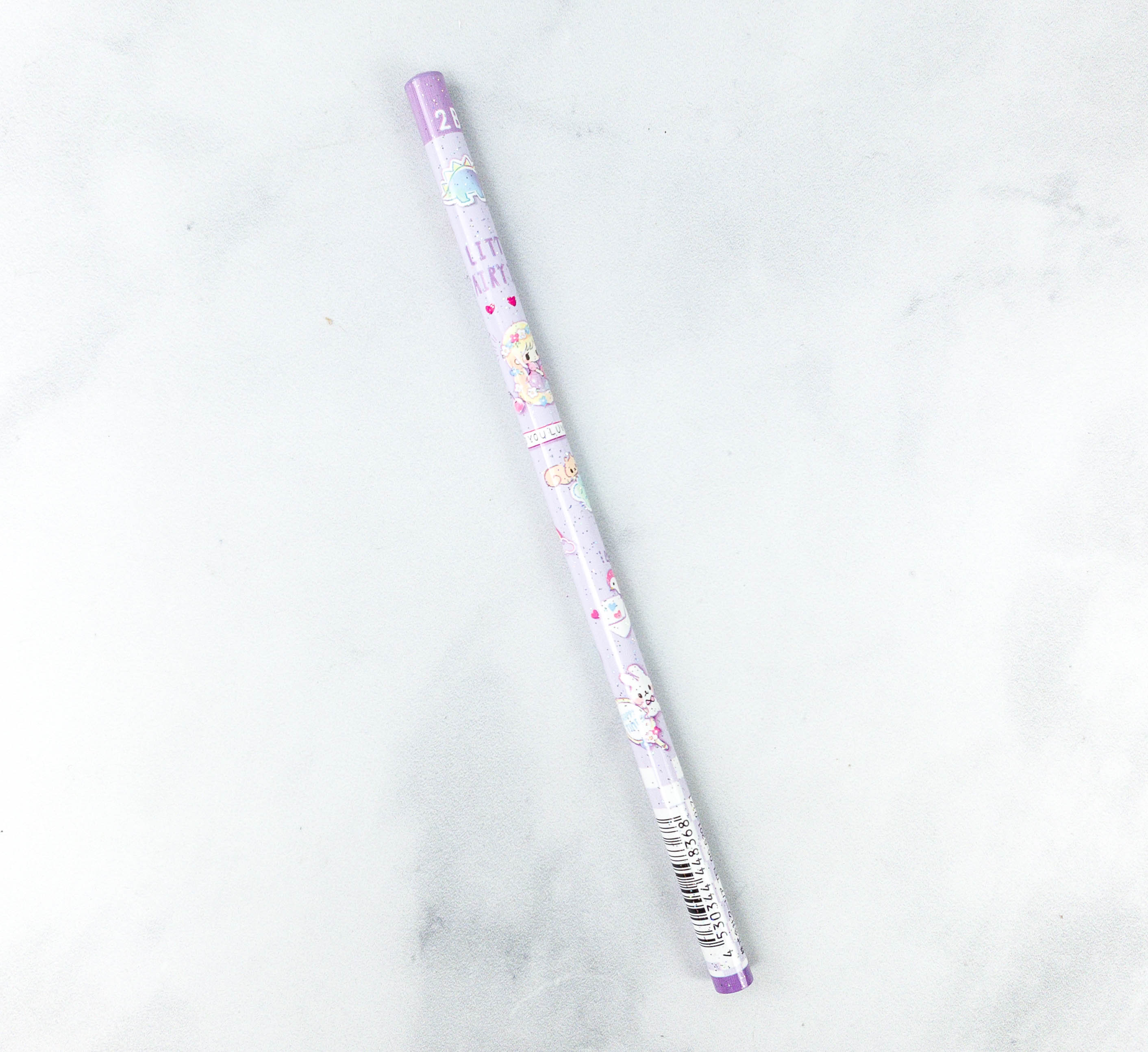 Little Princess Pencil. They also included a pencil which I can use to write on the memo!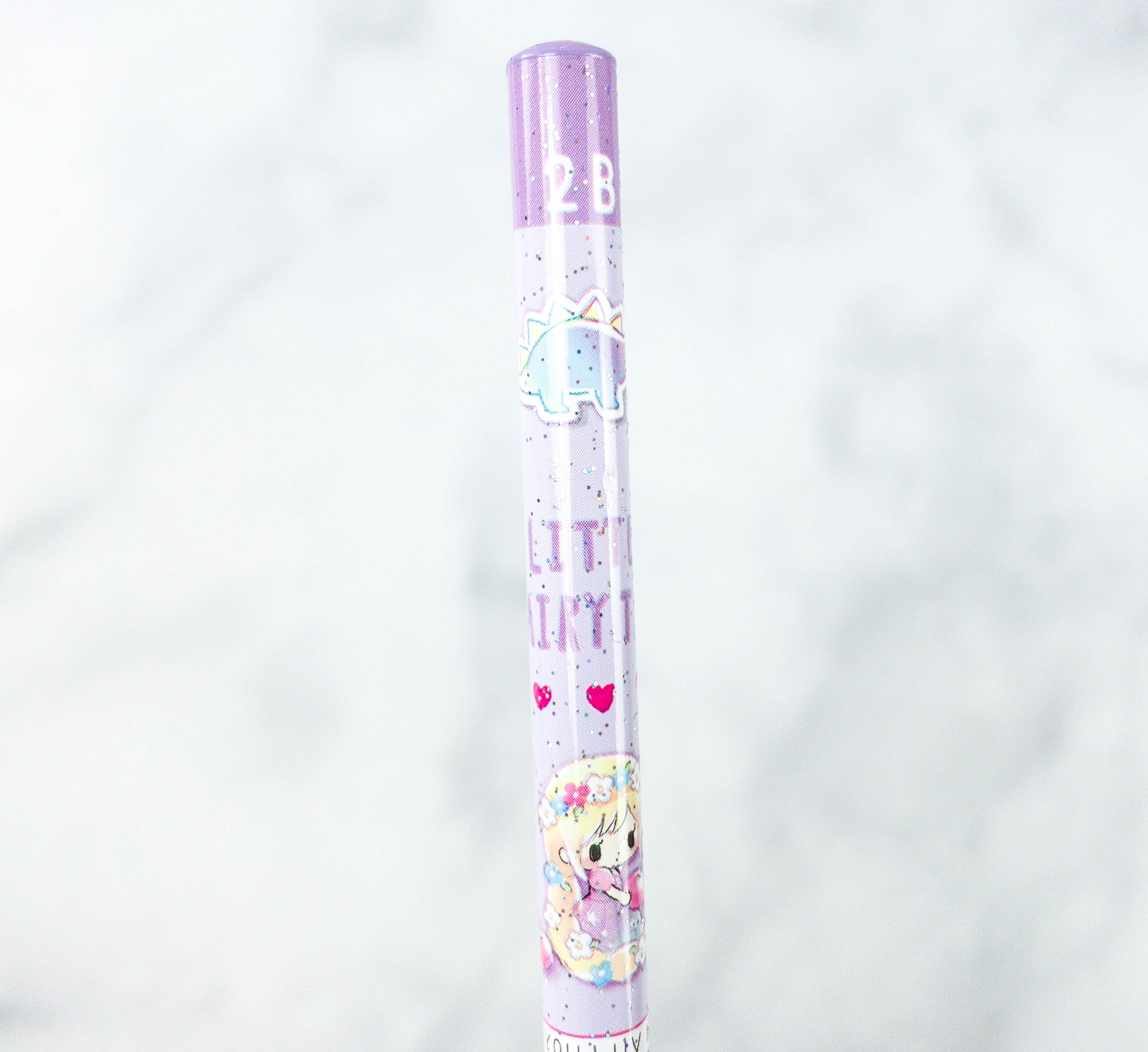 It is a 2B graphite pencil featuring the Little Fairy Tale collection in pastel tones. So cute!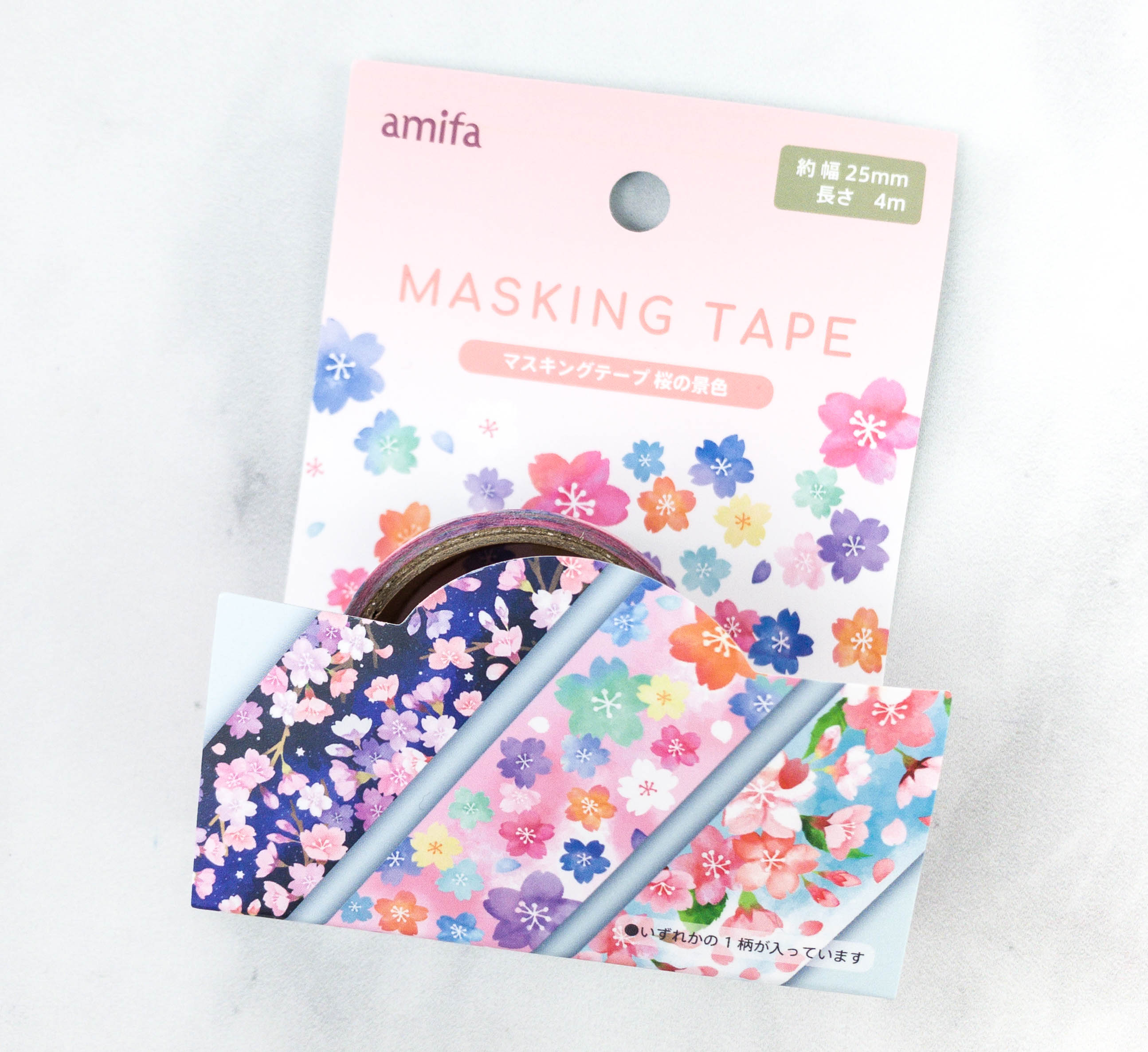 Sakura Washi Tape. Here's a roll of washi tape for journaling, crafting, or sealing an envelope. The packaging shows the size of the tape and the three available designs.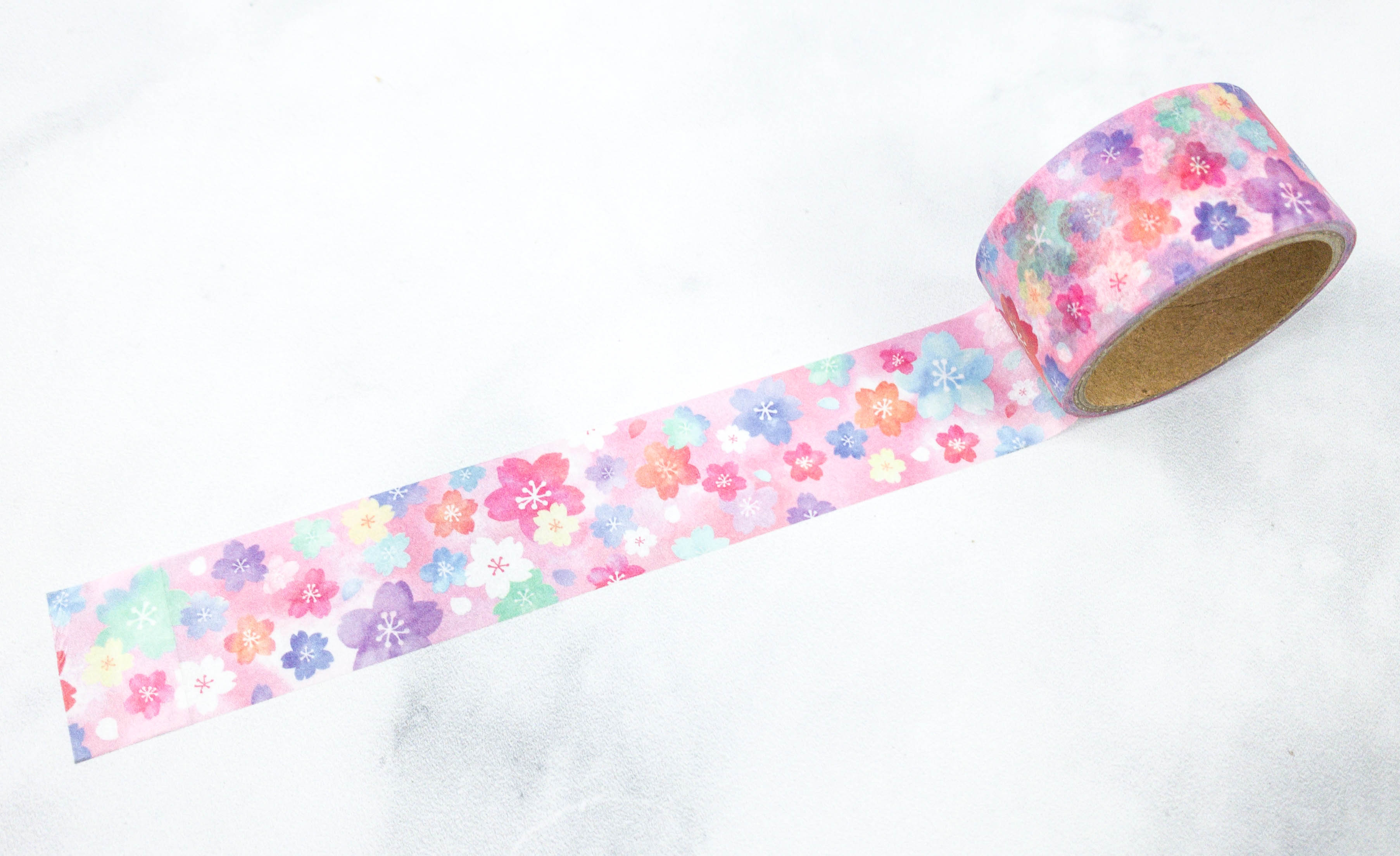 The washi tape I received features colorful sakura blossoms. It's so pretty!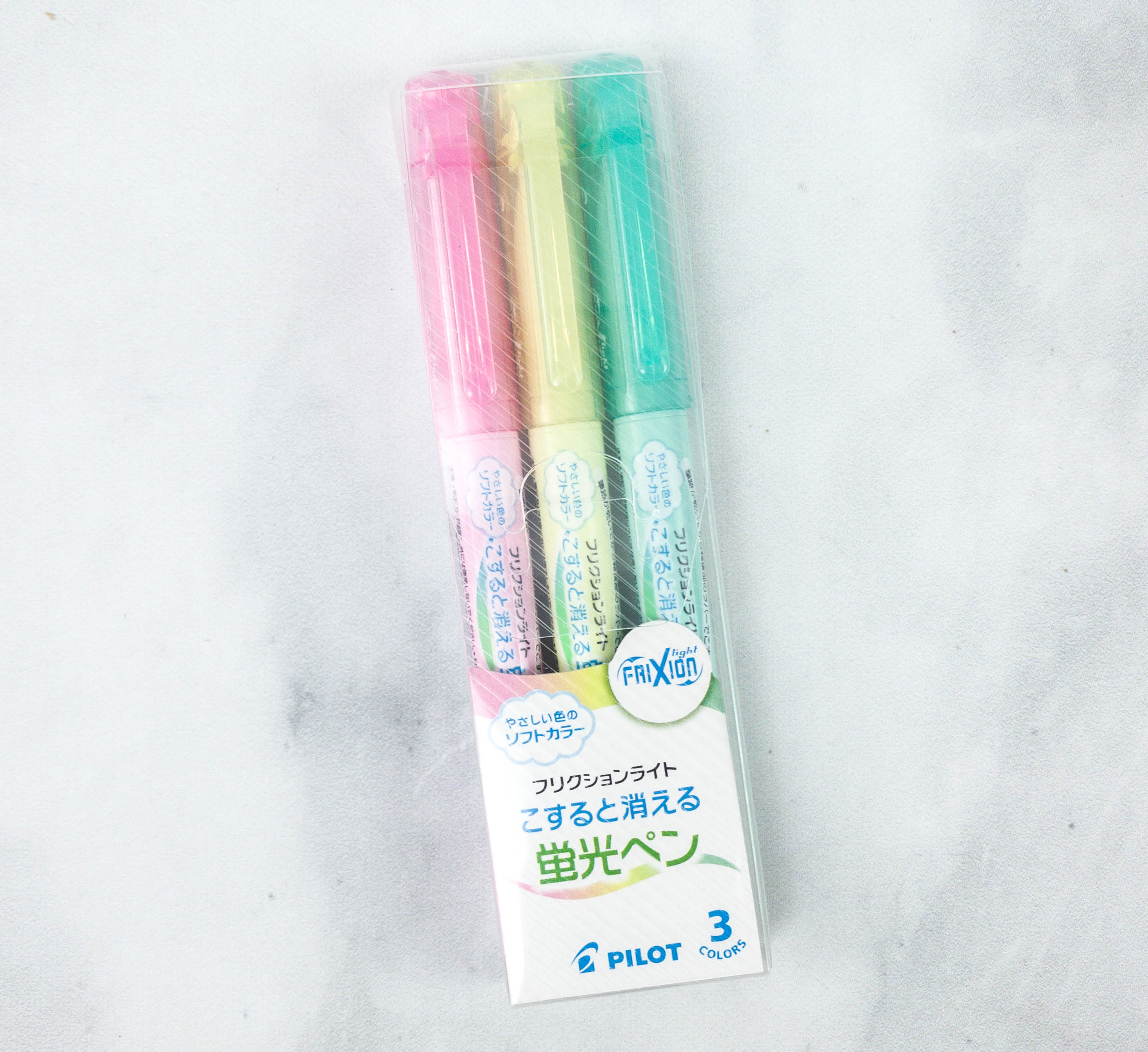 Frixion Highlighter Set. For marking notes, here's a 3-piece set of highlighters in pastel spring tones. They're FriXion highlighters, which means you can erase them!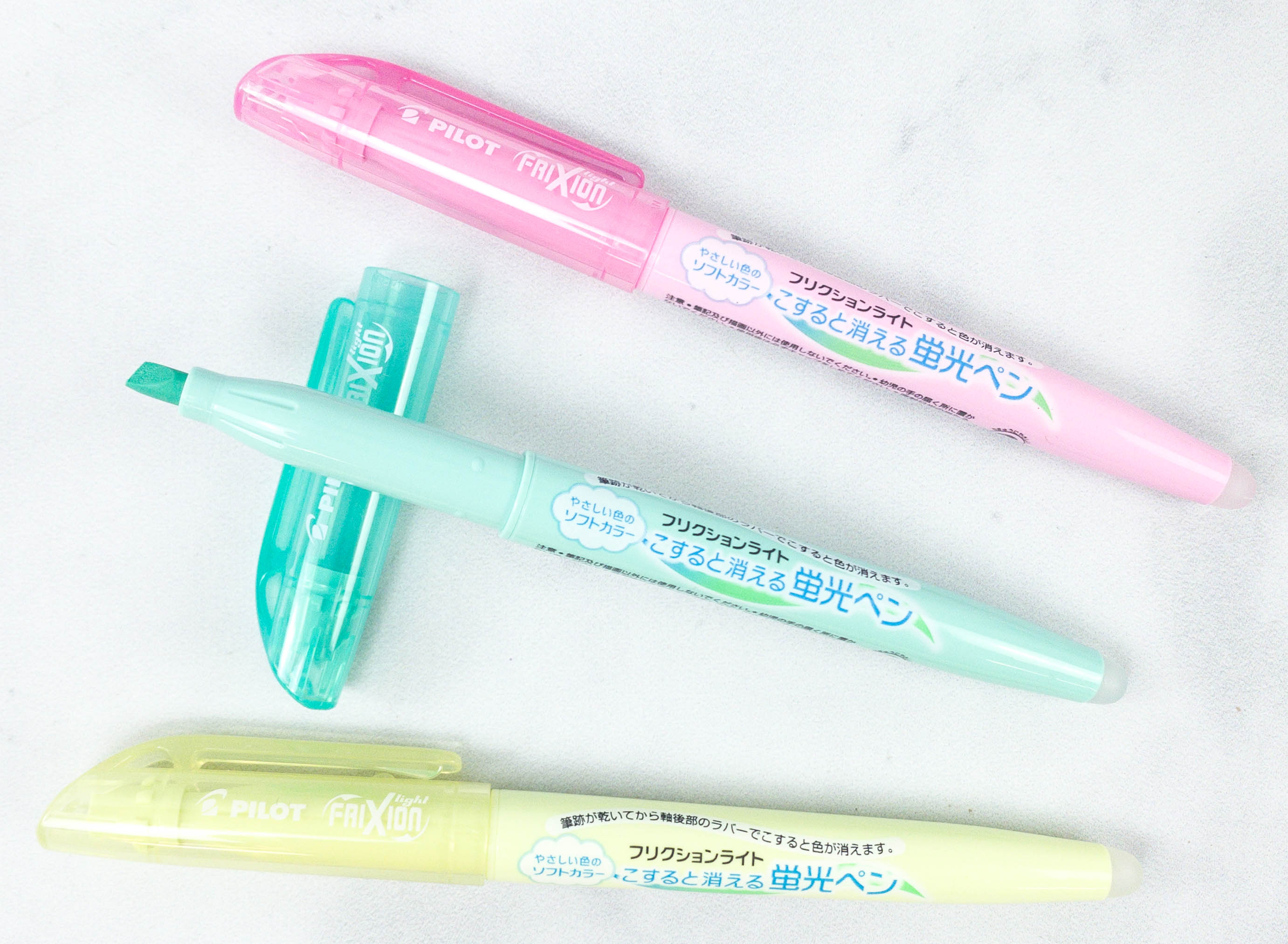 The colors are pastel pink, cyan blue, and yellow. The broad tips glide smoothly, and the end tip has the eraser. I love how they make my notes pretty!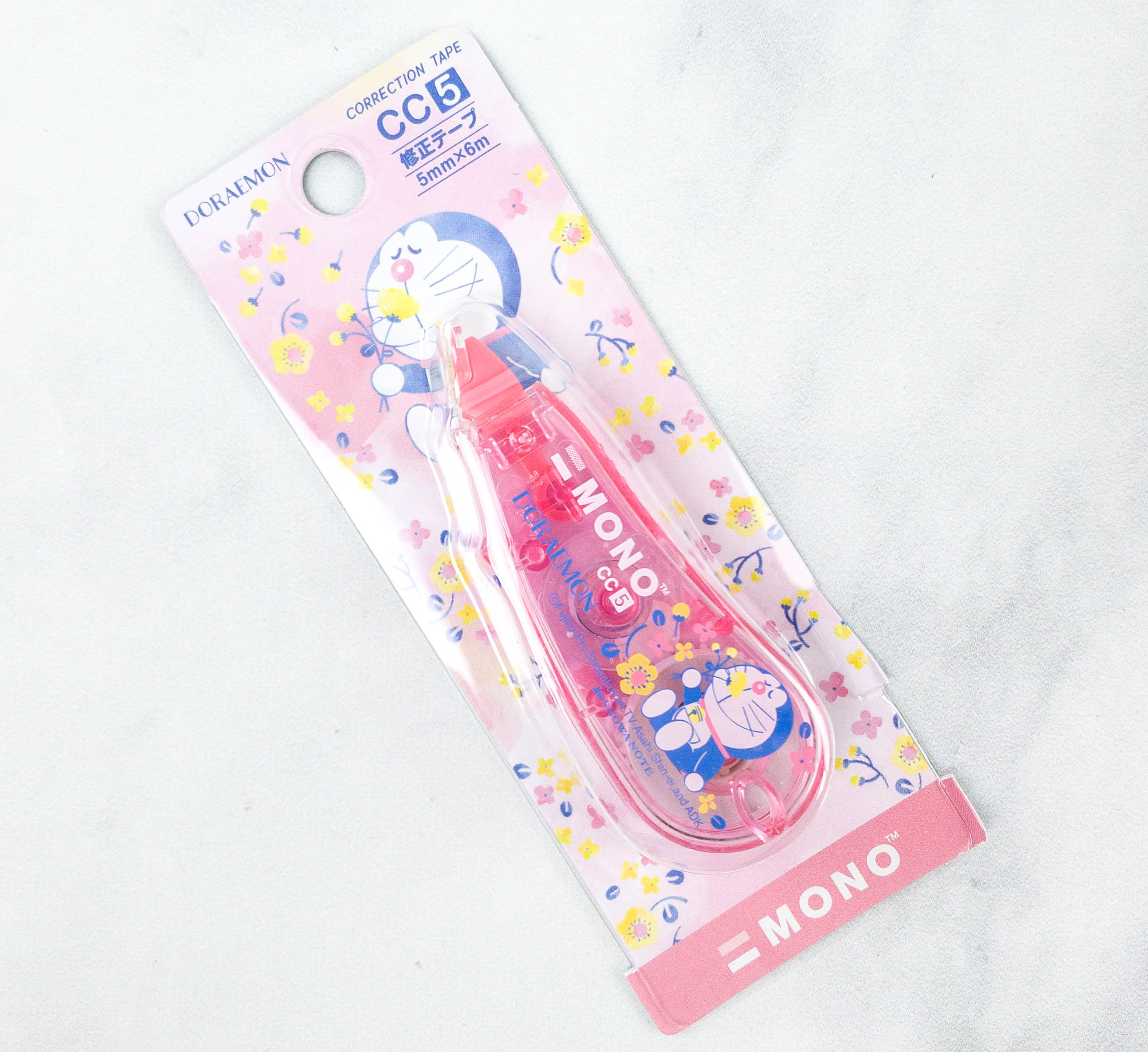 Doraemon Fix Tape. This fix tape is great for covering writing errors. It features the coolest and smartest earless robotic cat, Doraemon!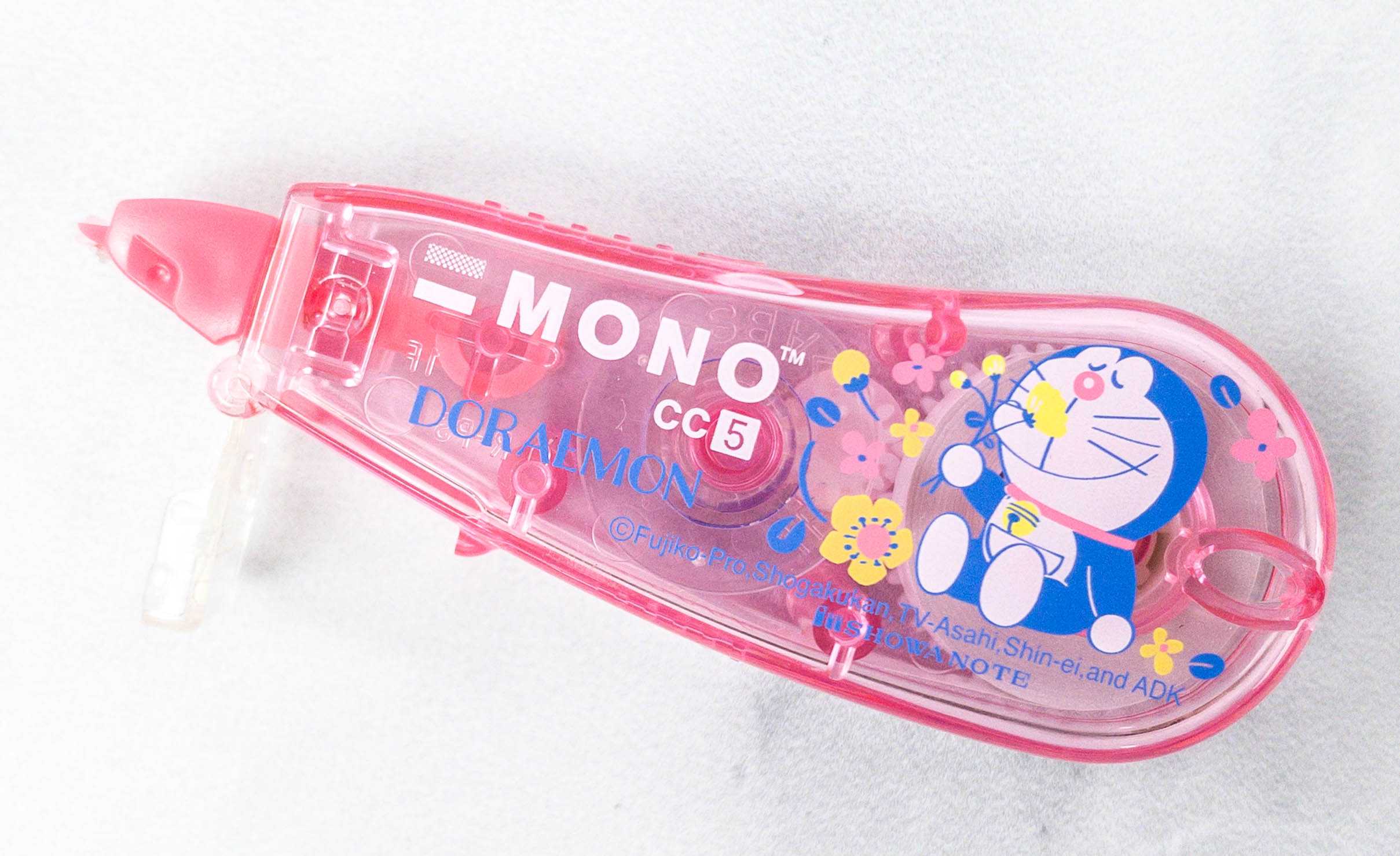 This 5 mm white-out slides easily, and it neatly fixes any writing mistakes. On the case, you can see Doraemon sniffing spring blossoms while smiling widely! He does look adorable!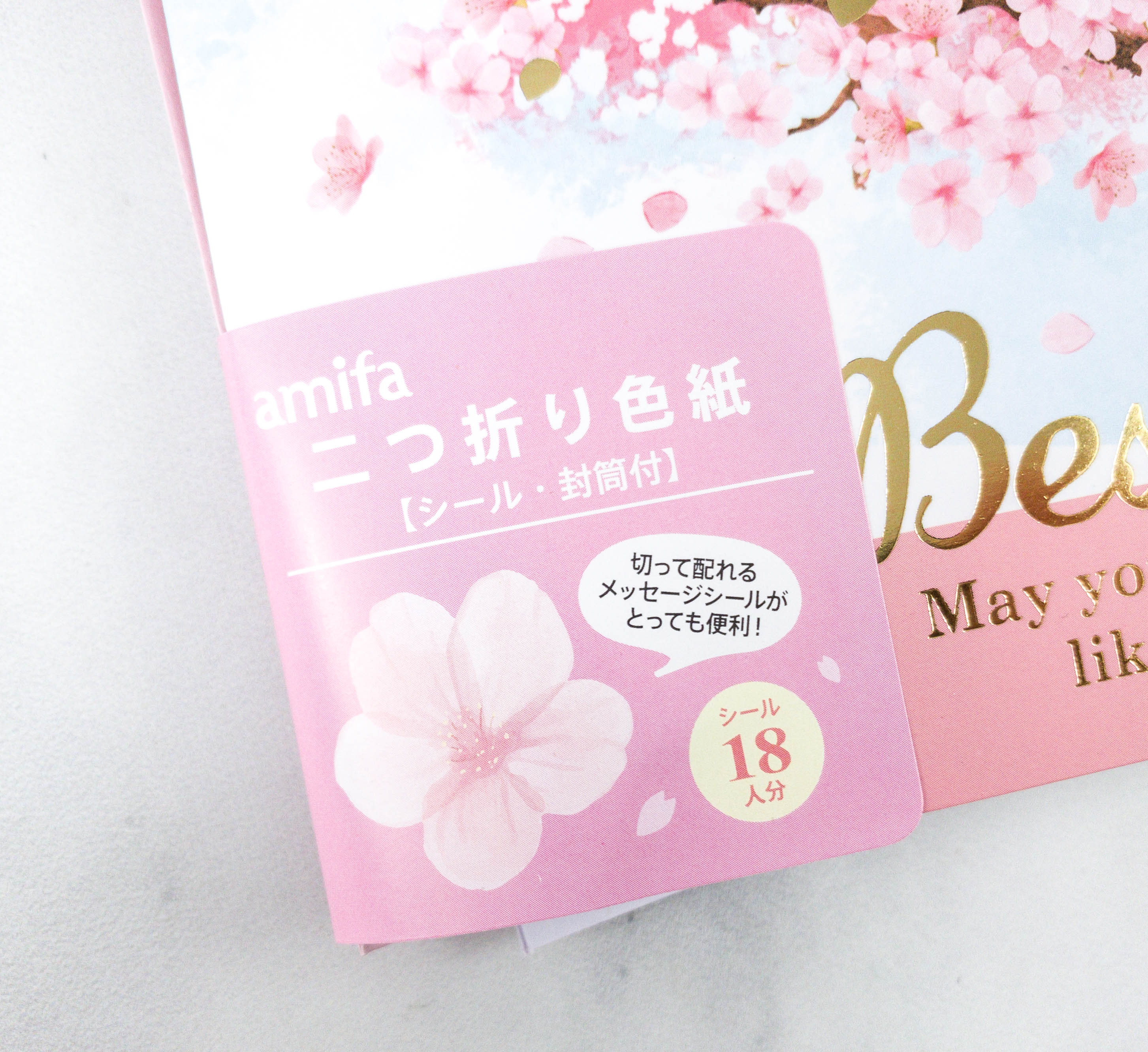 Sakura Message Board. Here's another cute stationery item included in this month's box. This sakura message board makes writing messages in groups easier! The packaging also states that there are 18 stickers included in the pack.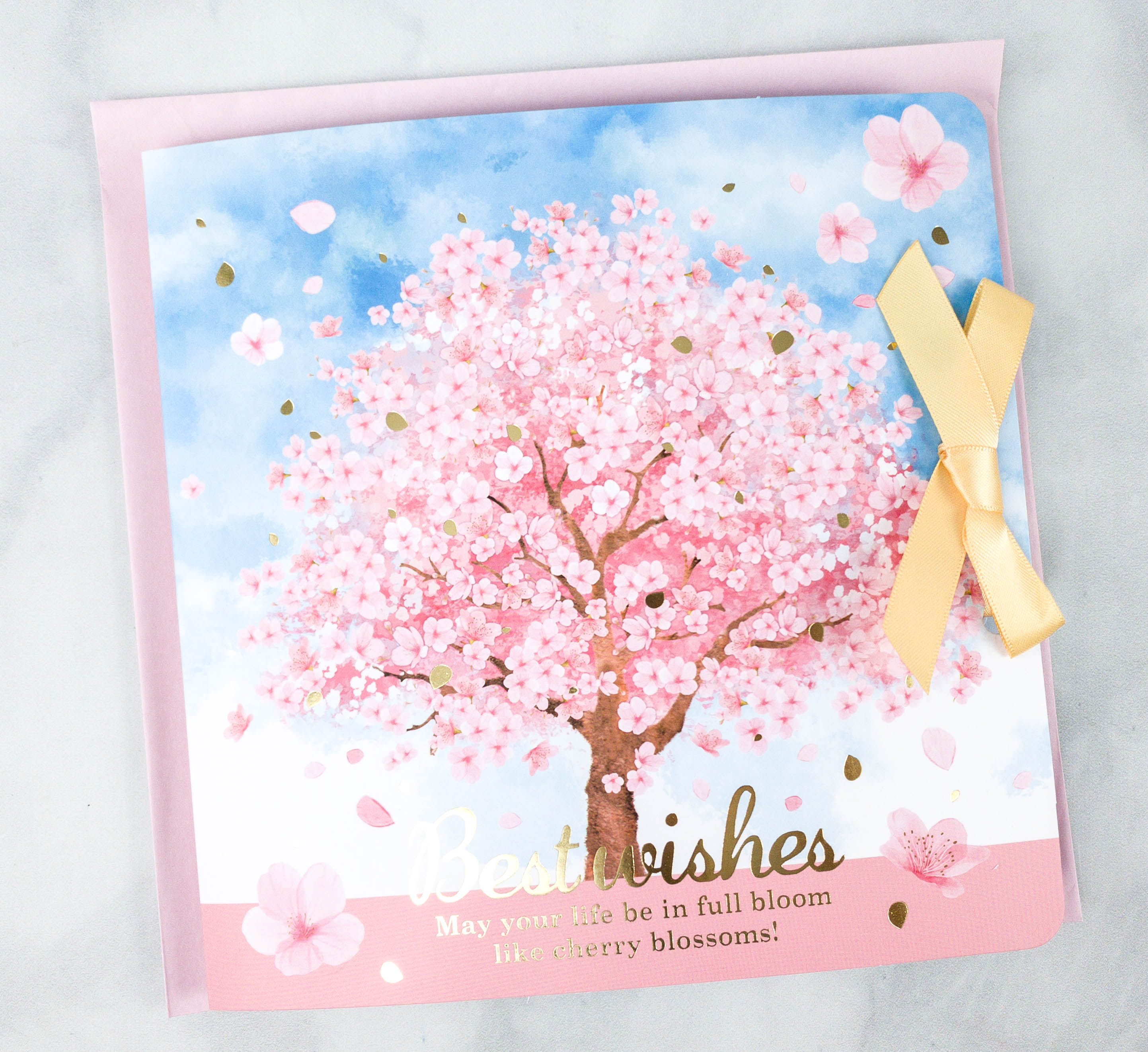 The front panel has a sakura tree blooming with flowers! The message board also has a gold ribbon, making it the perfect card to send your best wishes! There's a text at the bottom that reads:
Best Wishes. May your life be in full bloom like cherry blossoms!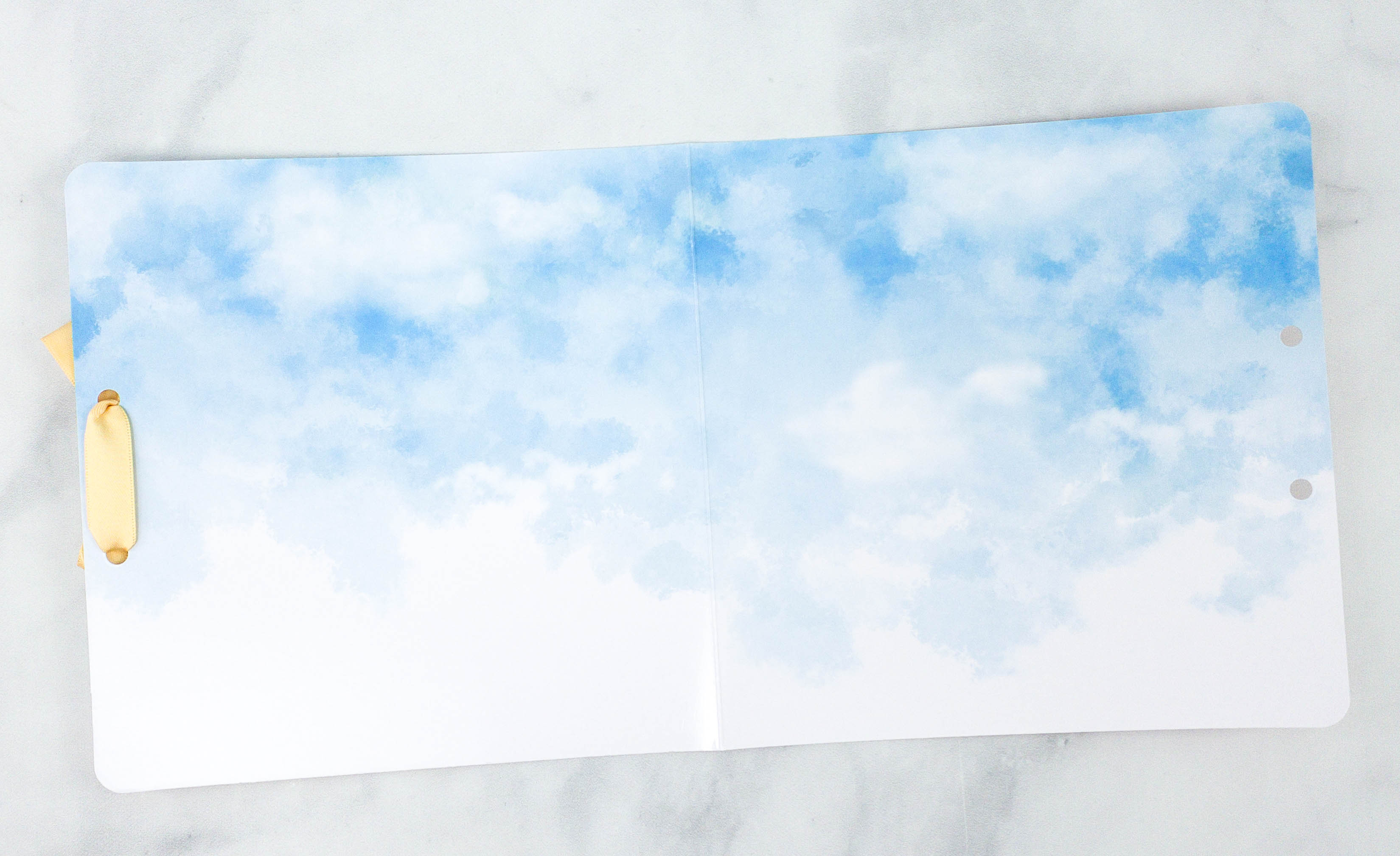 The inside looks just like the sky. It looks peaceful and comforting!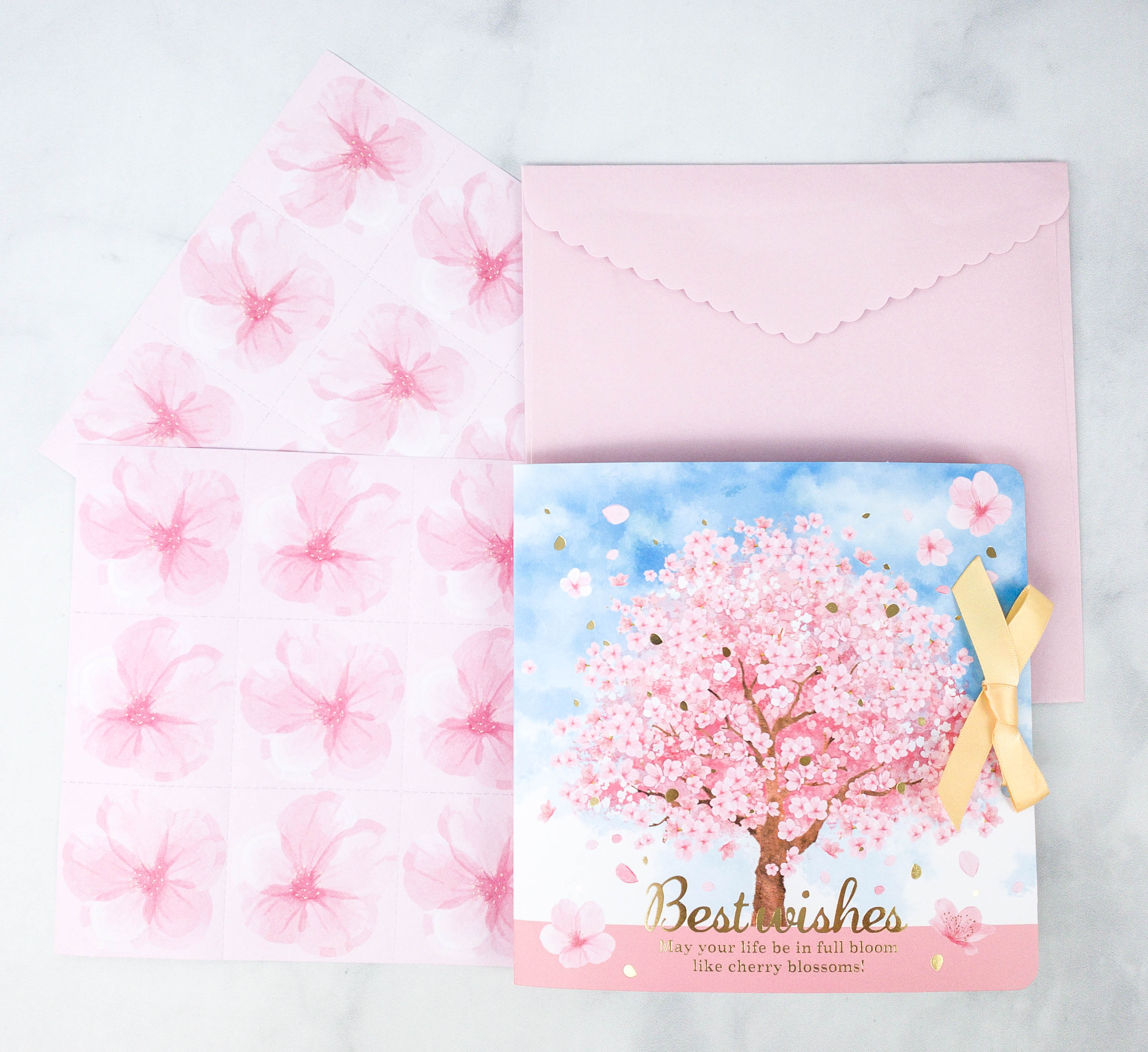 Along with the message board, there's a pink envelope where you can seal it in! There are also 18 sakura stickers for the messages. Peel them when you're done writing and stick them onto the board. This is such a good idea!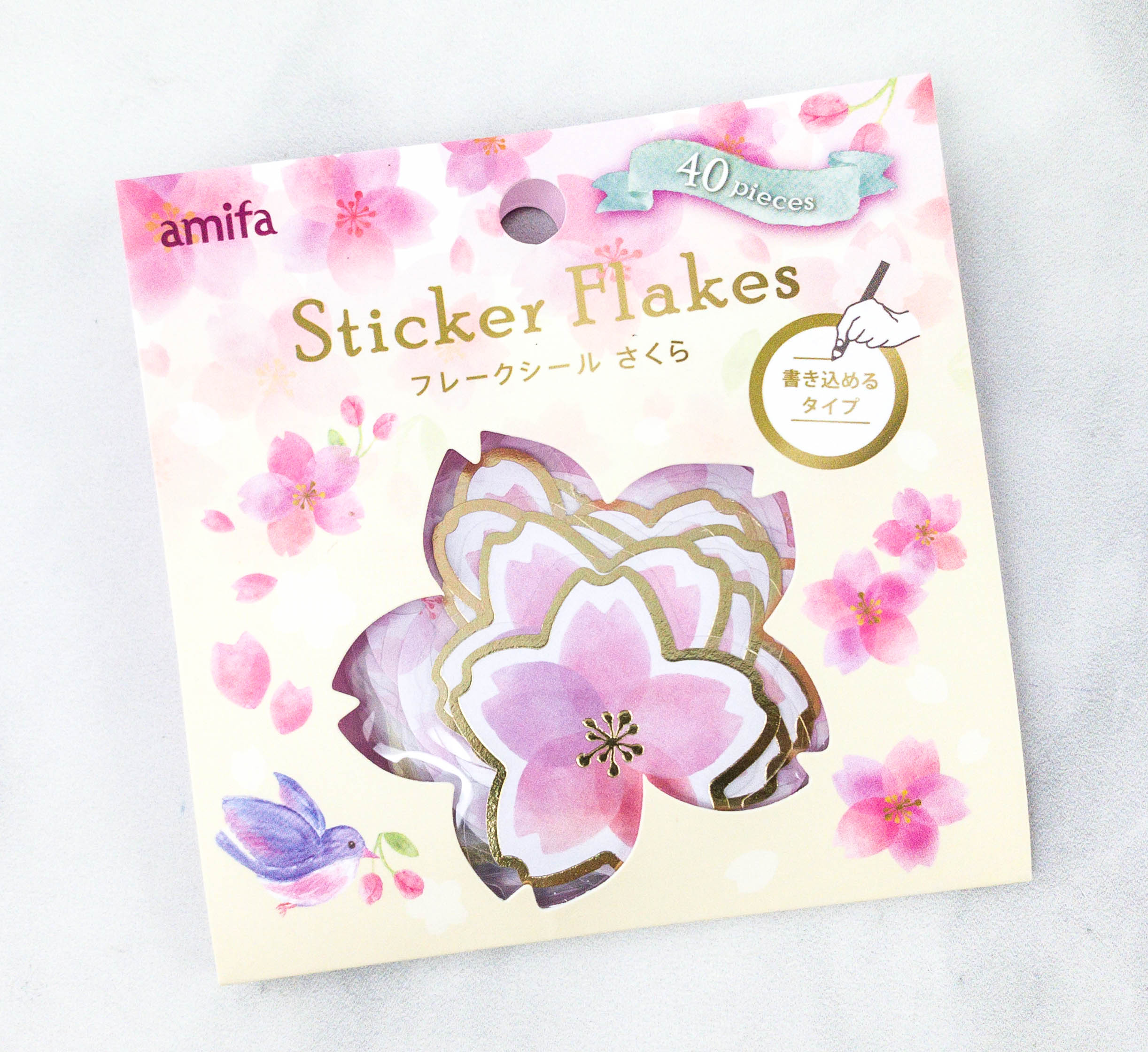 Sakura Flake Sticker. This pack of spring stickers contains 40 sticker flakes! The packaging also says that we can write on them.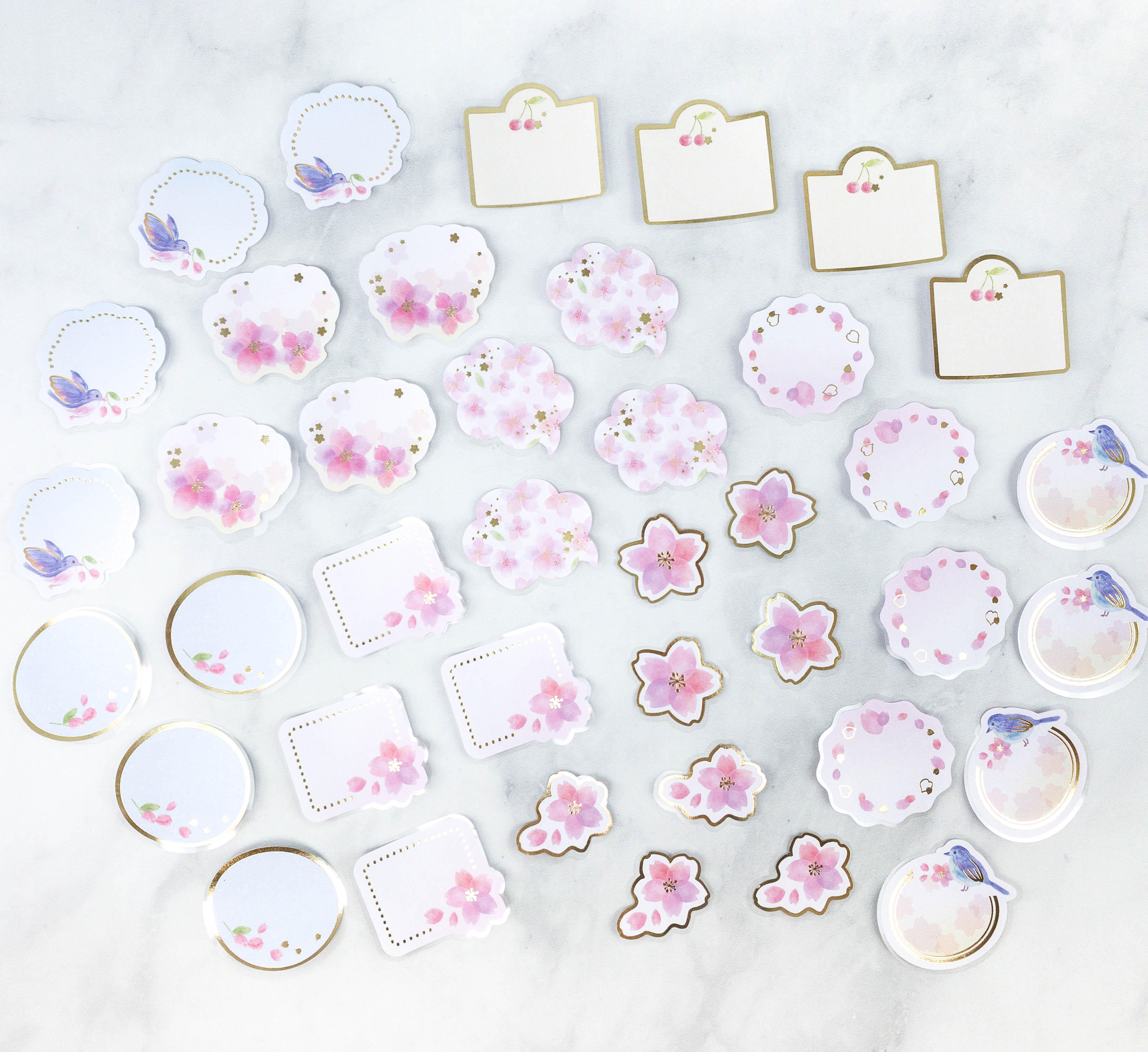 That's a lot of sticker flakes! There are 10 varieties, and there are 4 of each design. The designs are lovely.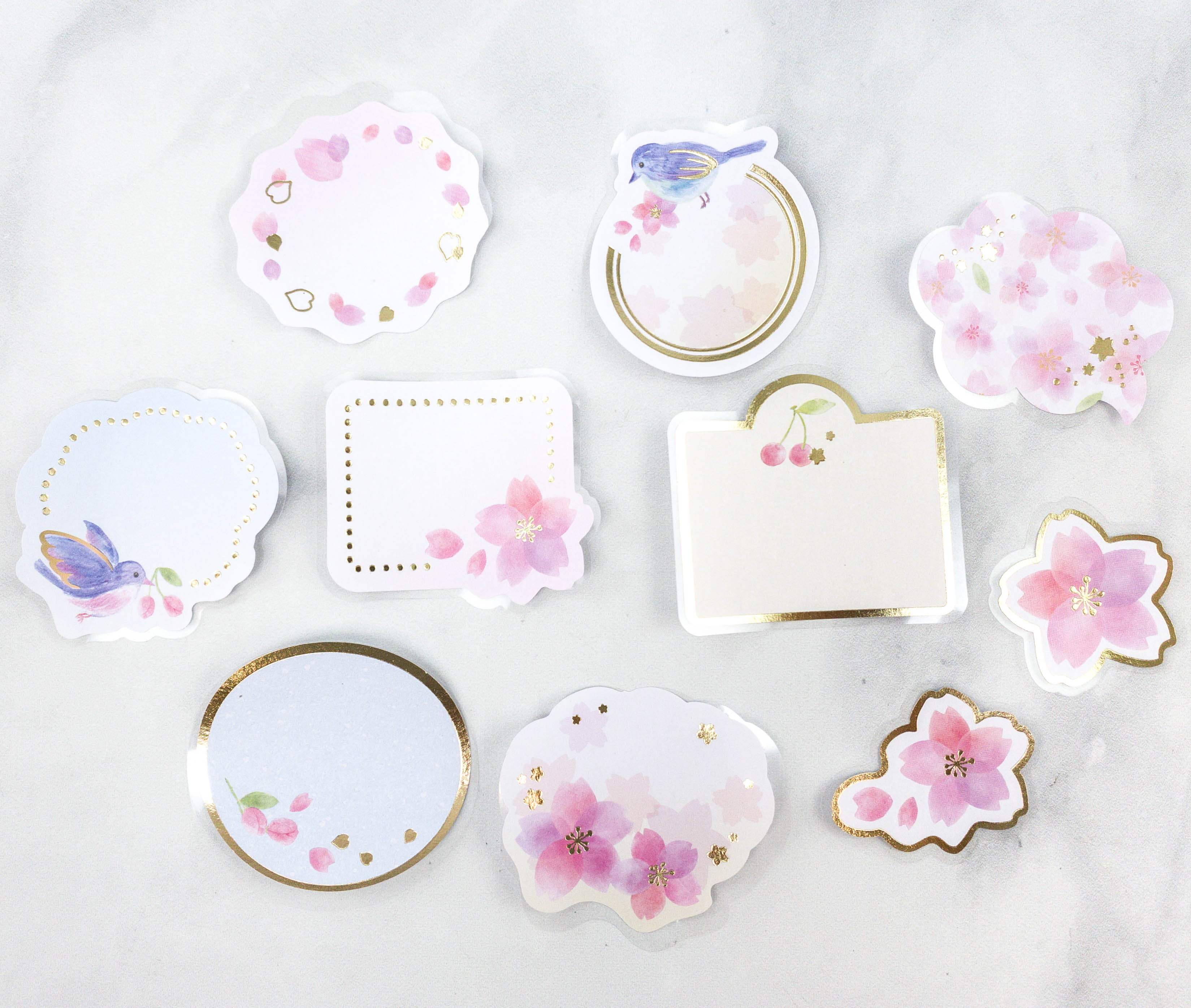 They come in different shapes and sizes. I also liked that there are gold foil accents on them. Everything is so kawaii!
When it comes to cute stationery items, Inku Crate never disappoints! Most of the items this month are sakura and spring-themed, and my favorites would have to be the rolling memo and the message board. I also like the erasable highlighters which I can use for my notes! This subscription is such a fun way to refresh my stationery stash every month. The variety is always great, because aside from stickers and papers, they also send pens and other unique stationery items from Japan!
What do you think of Inku Crate?