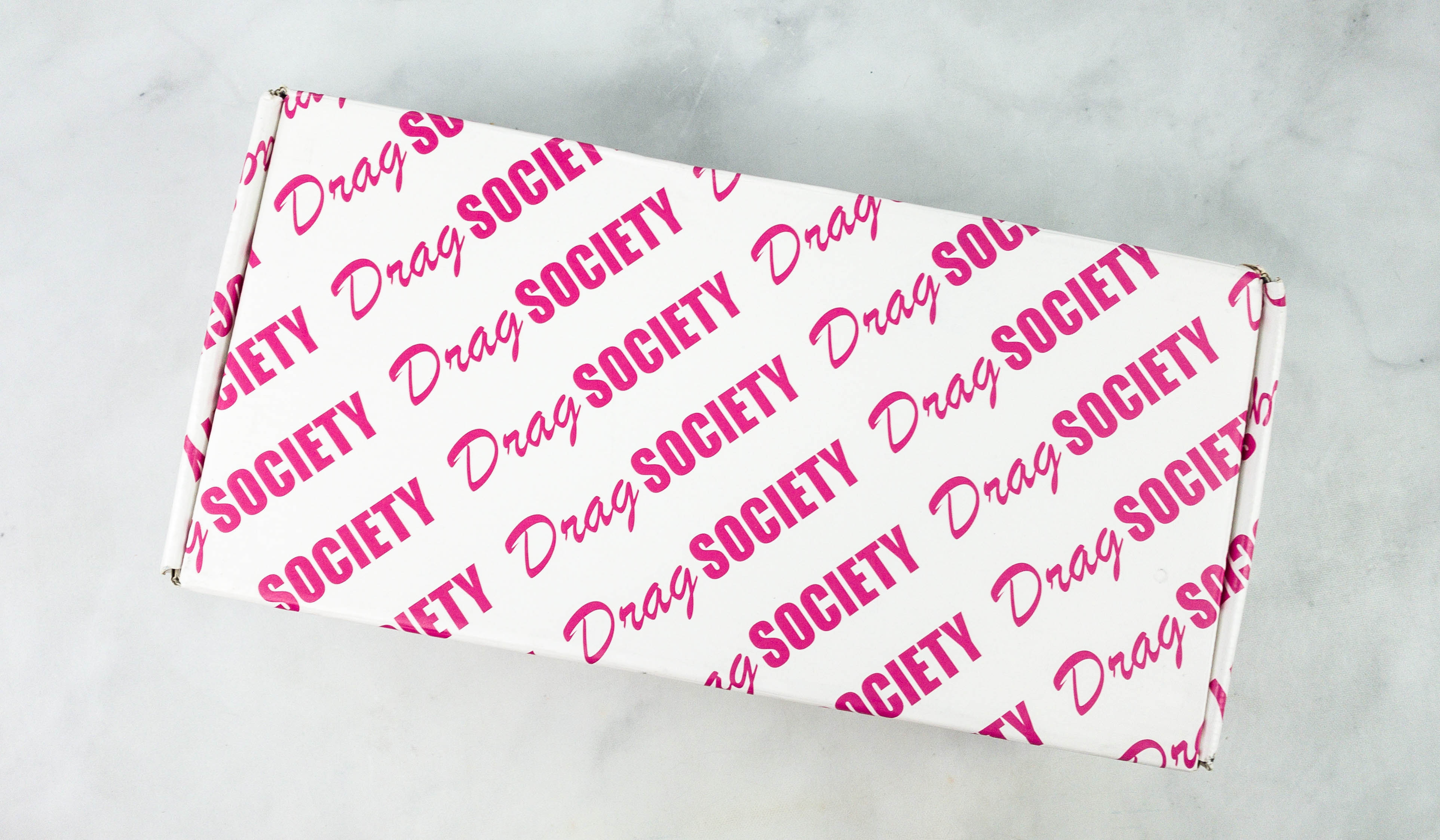 Drag Society is a quarterly subscription is for drag queens and drag queen fans. Every season, they partner with a celebrity drag queen/RuPaul's Drag Race contestant, and each box will include 5-6 must-have drag products and exclusive merchandise with a promised value of over $100. A quarterly subscription is $49.99. You can also choose to pay annually for $179.96, which brings down the price to $44.99 per box. Annual subscribers will also receive exclusive offers and priority shipping.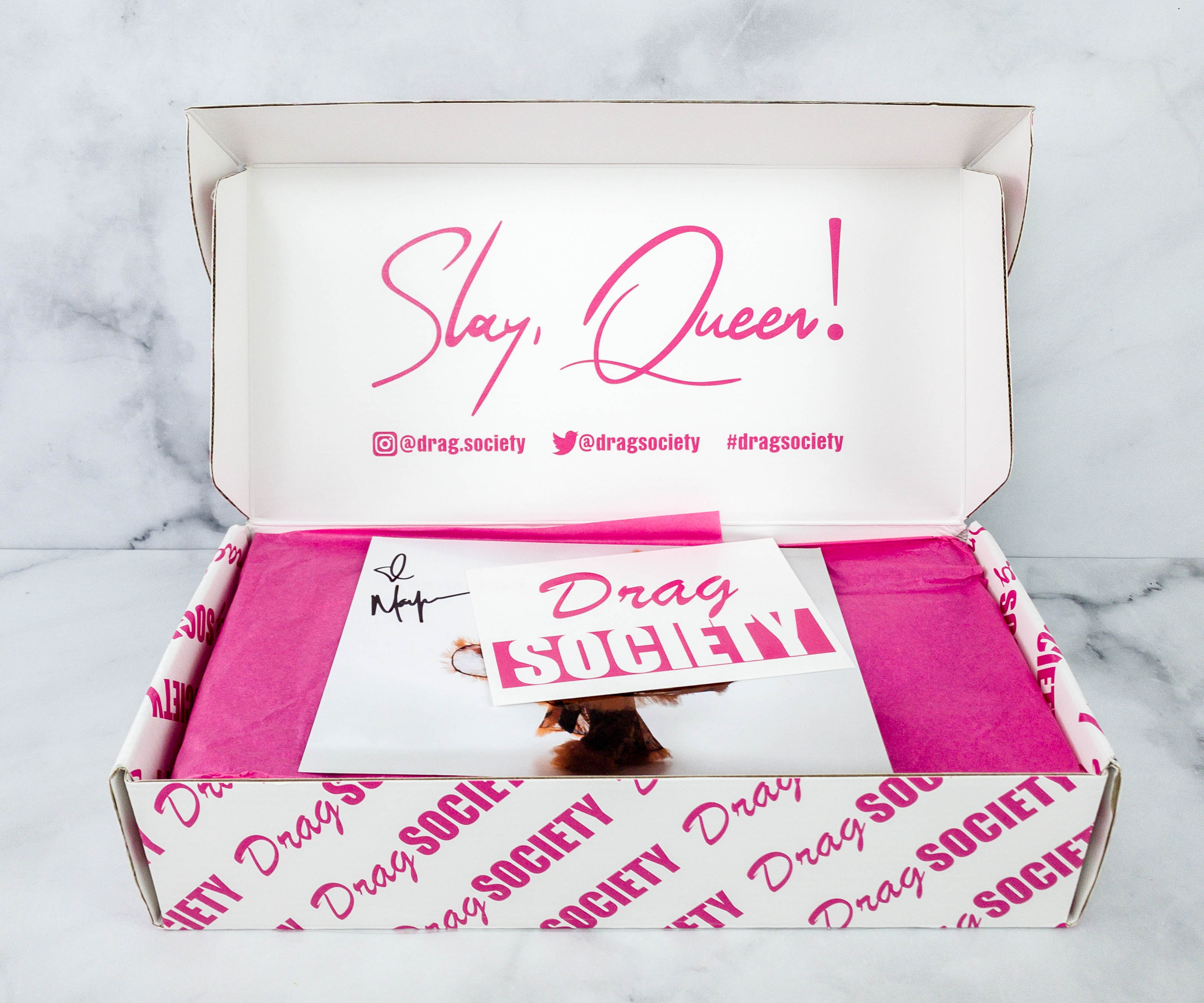 Slay, Queen!
This quarter's box features Mayhem Miller, one of the most fashionable drag queens who appeared on Season 10 of RuPaul's Drag Race and RuPaul's Drag Race All-Star Season 5!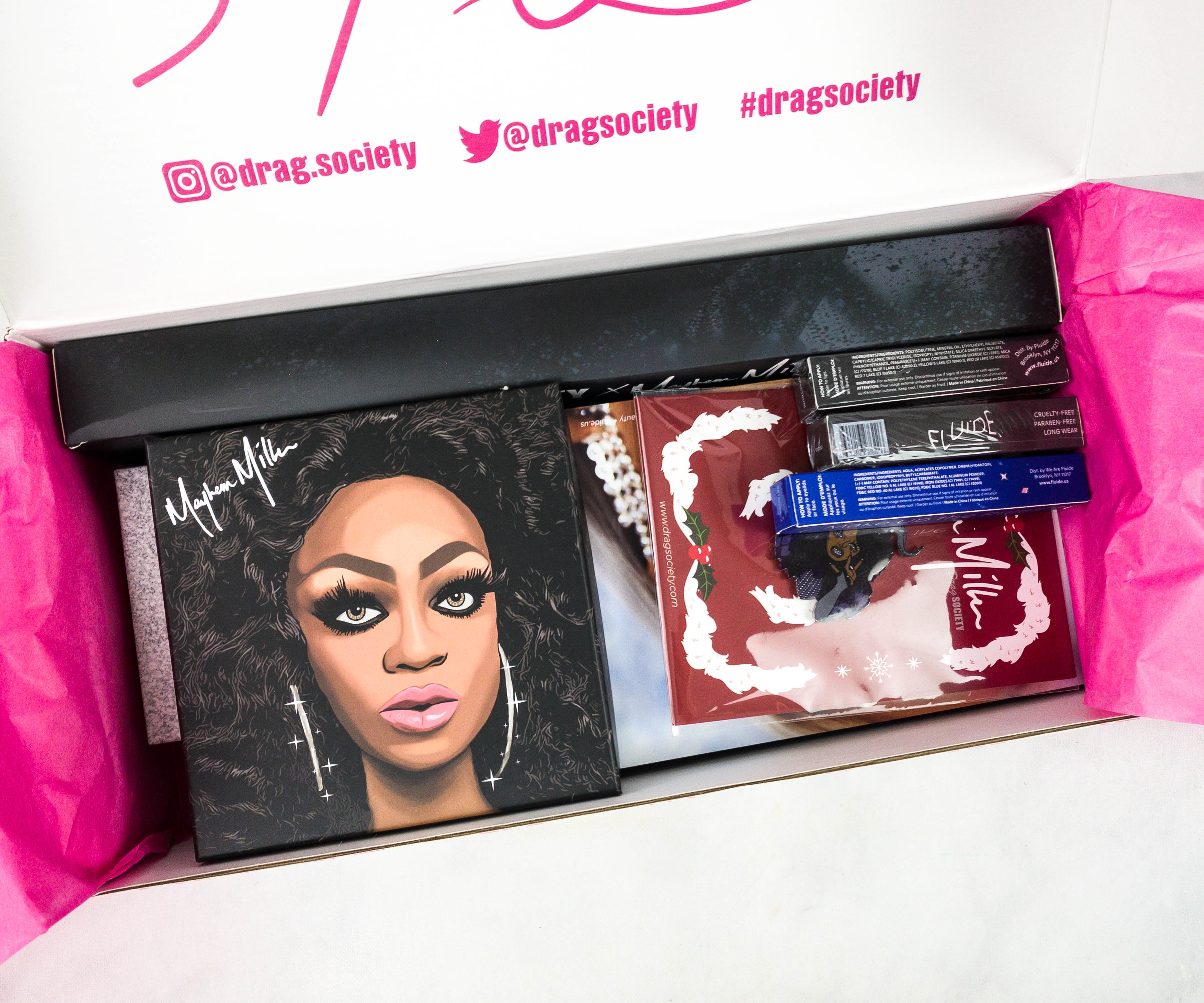 The items were wrapped in hot pink colored paper.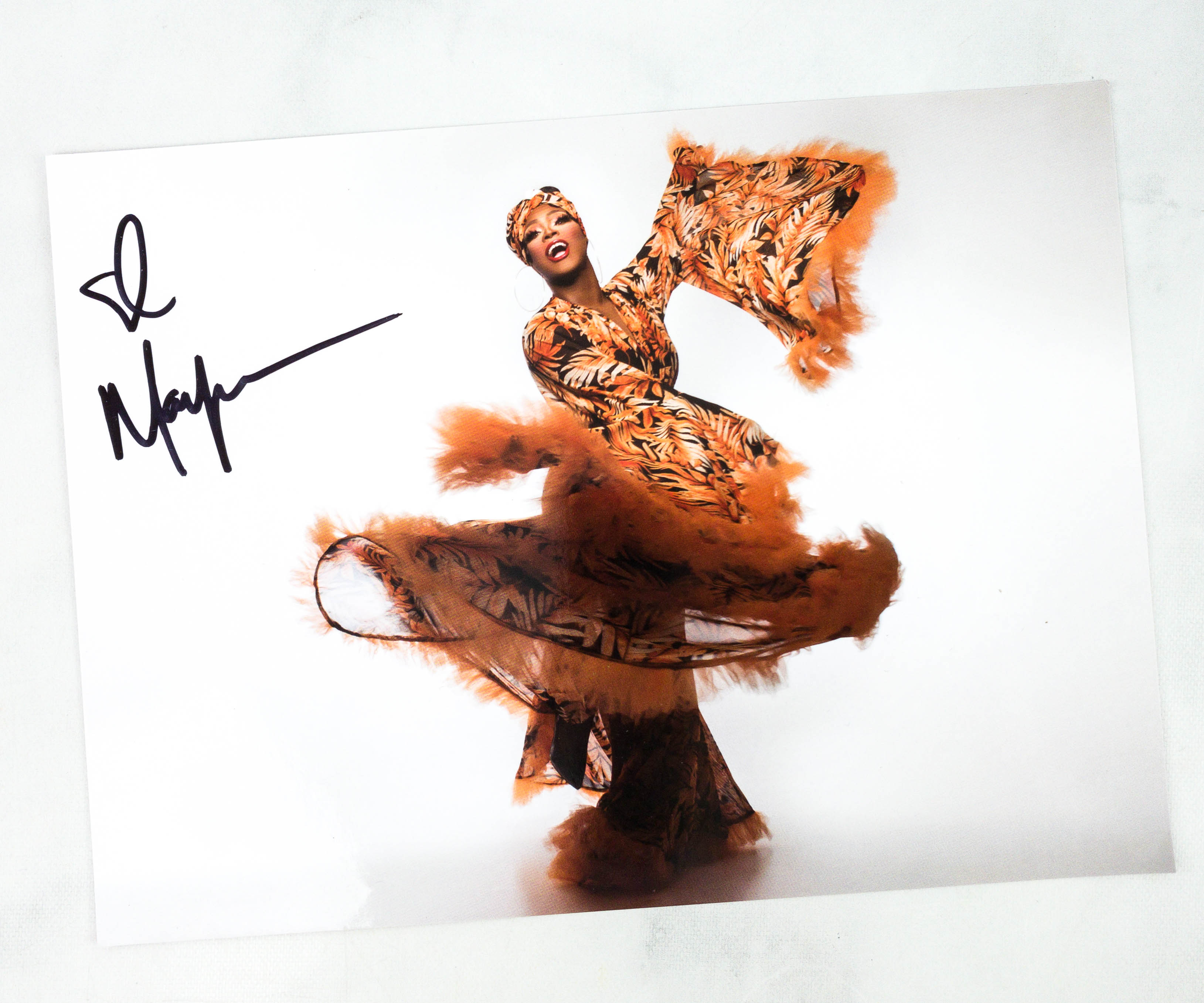 I also received an autographed card with Mayhem Miller posing fiercely!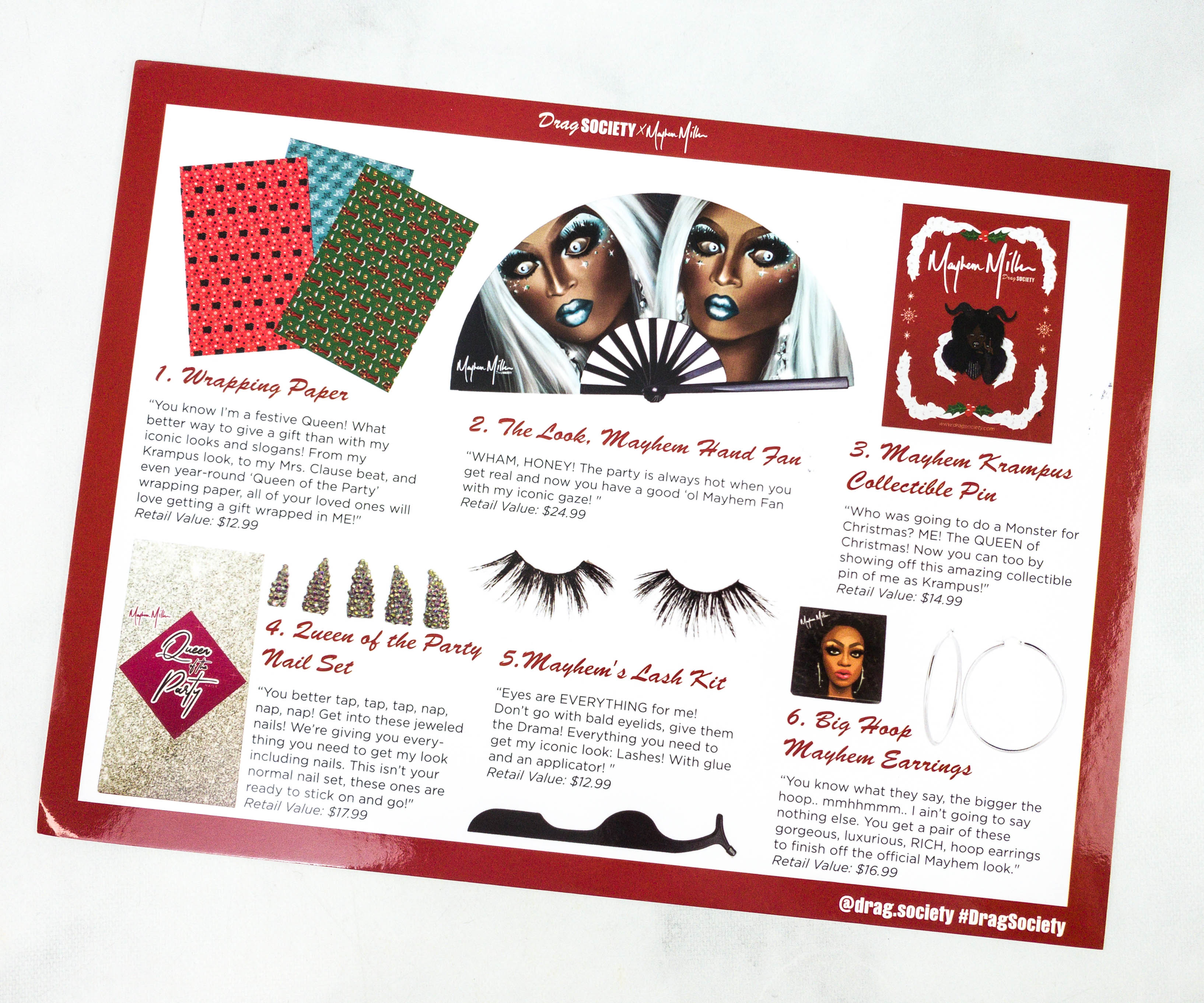 At the back is a list of all the items in the box, as well as a description for each.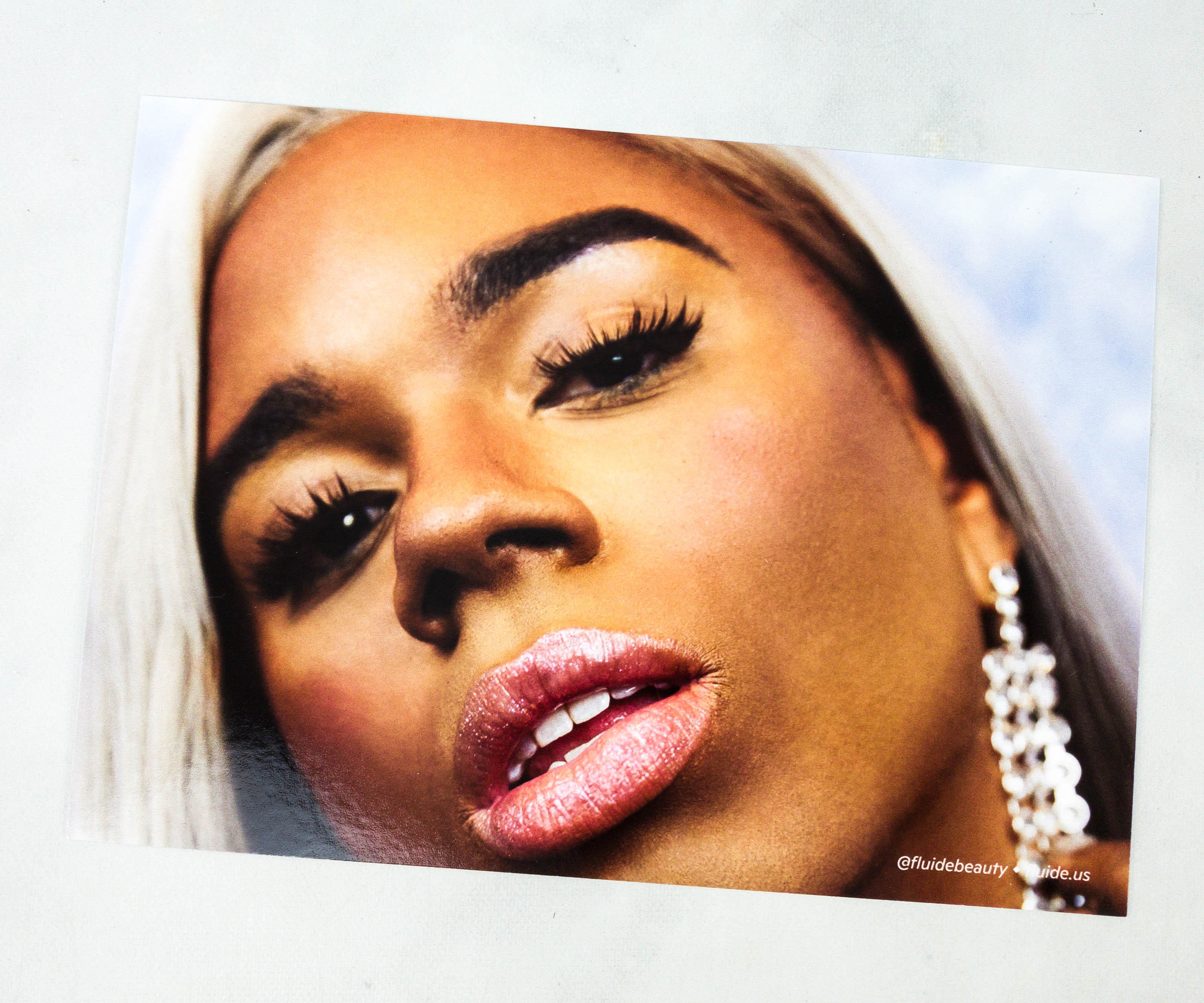 There's also a promotional card from Fluide.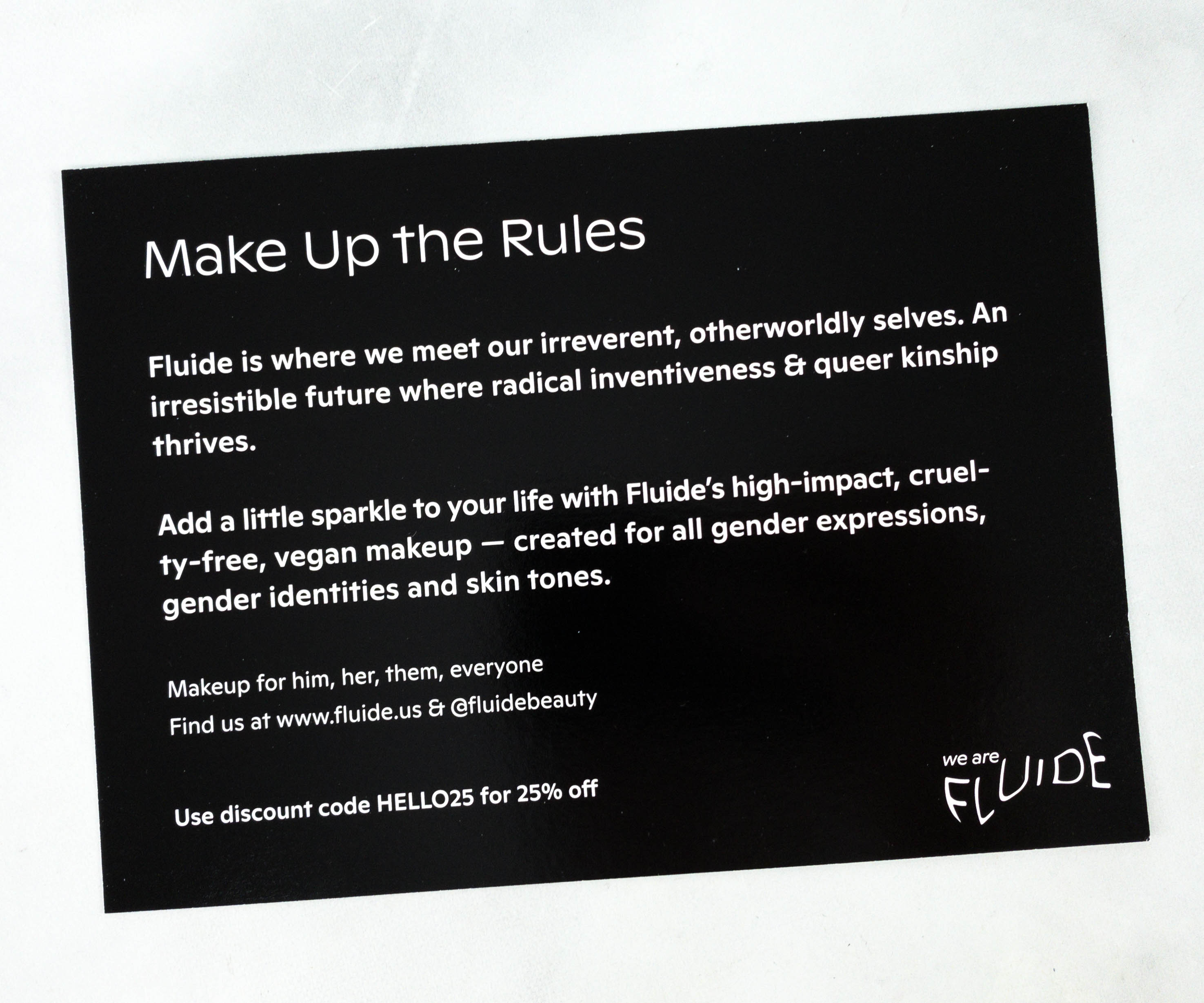 At the back is a 25% off coupon code, which can be used for purchases on Fluide's website.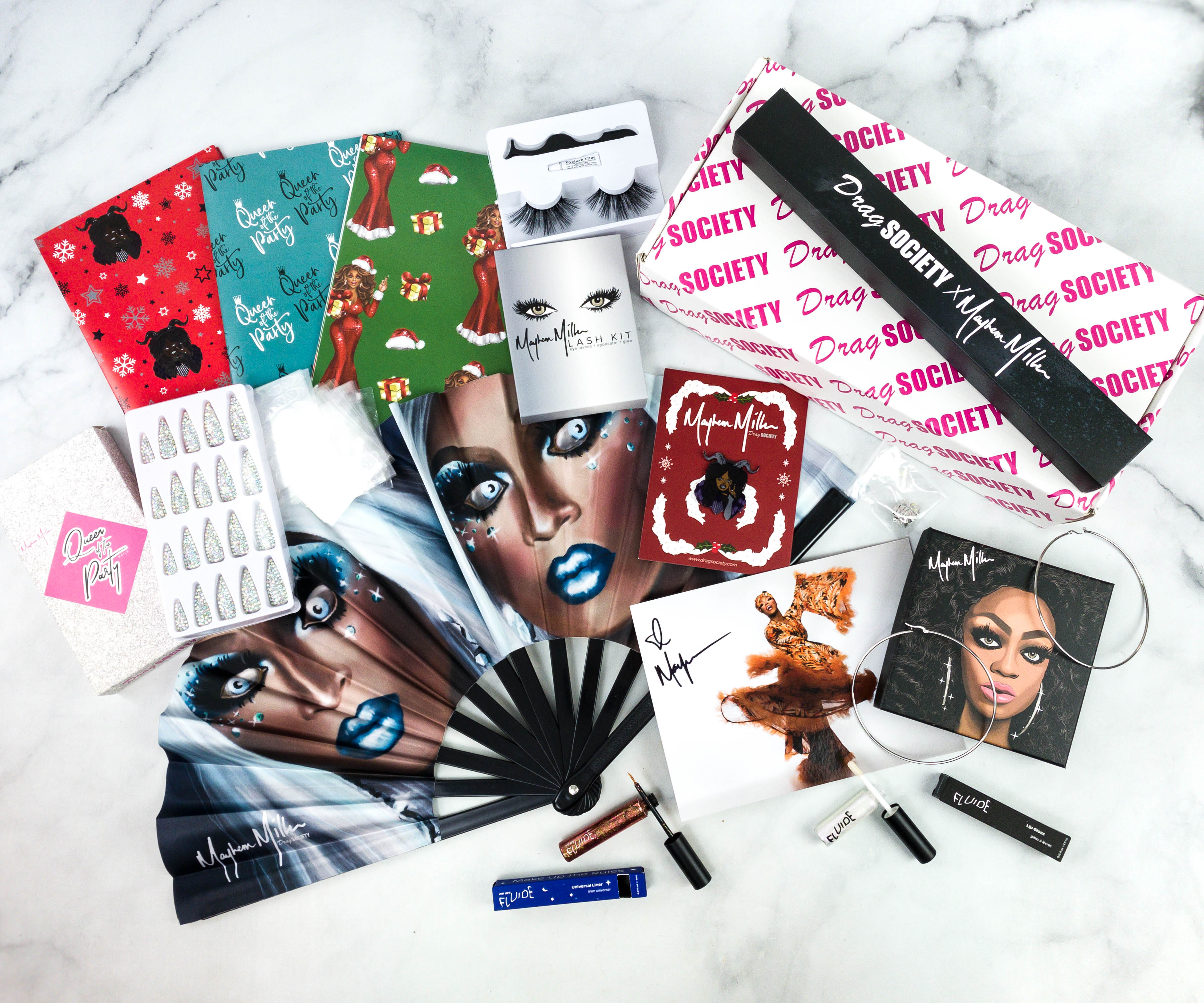 Everything in my box!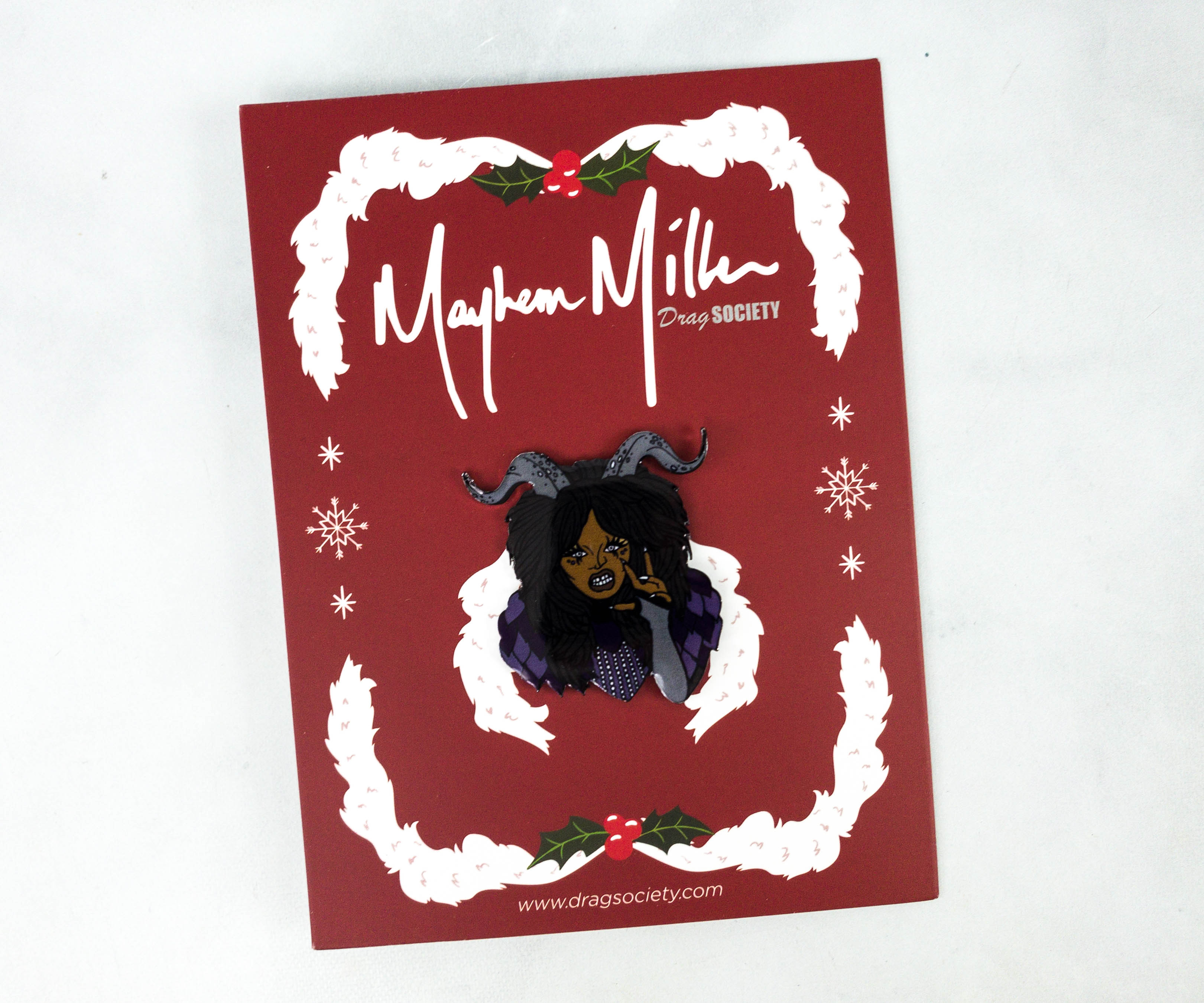 Mayhem Krampus Collectible Pin ($14.99) For this quarter's pin, they showcased the featured drag queen Mayhem Miller in her Krampus outfit!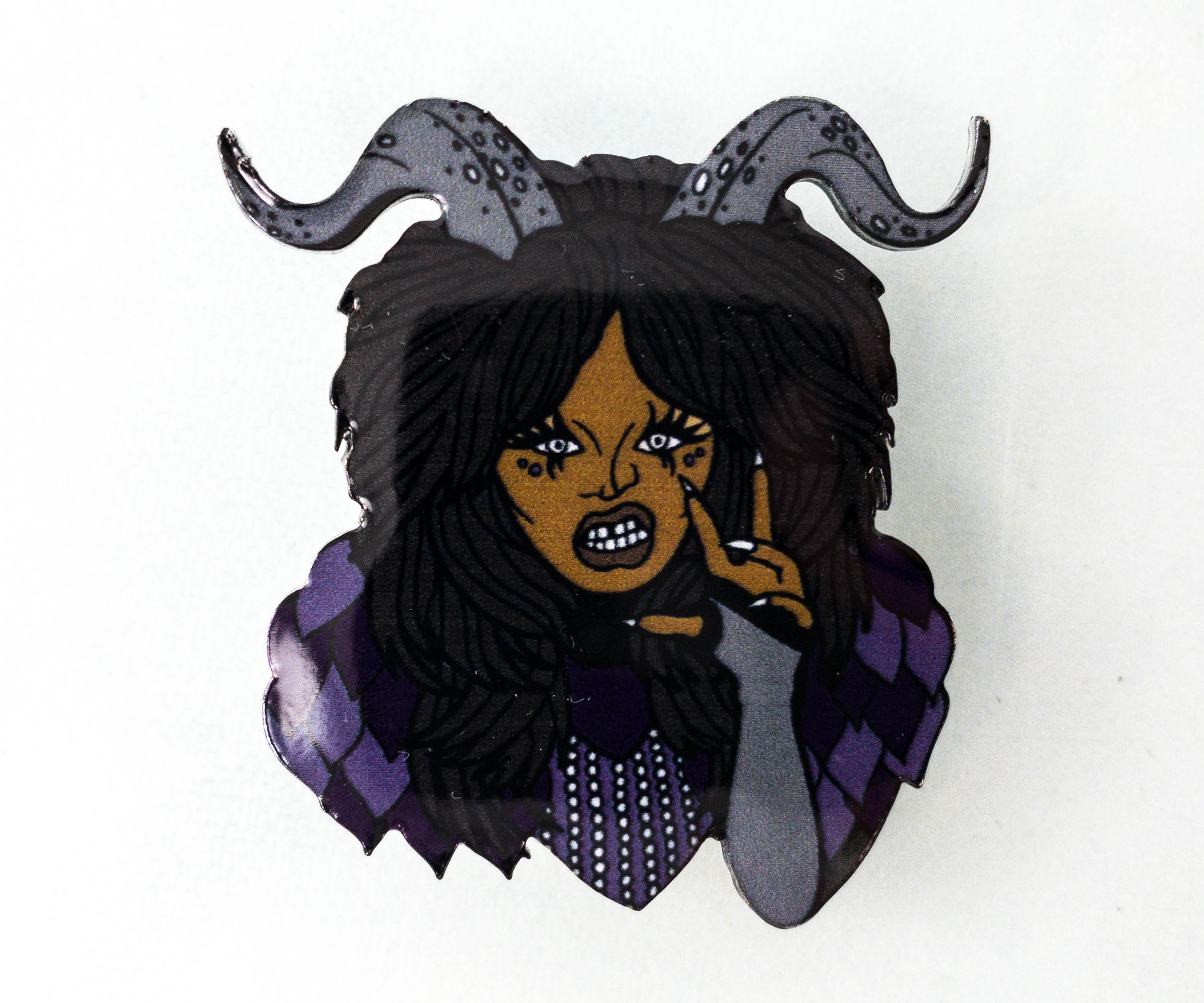 Krampus is her runway look for the RuPaul's Drag Race: Holi-Slay Spectacular. This is amazing because they got all the details on point, even her signature stance! I feel like I'm watching her performance all over again!
Mayhem's Lash Kit ($12.99) It's a lash kit that came in a nice package with all the items safely tucked inside. The lashes are long and grand, perfect for any drag queen!
I like how soft the hair pieces are and the fanned out look will surely make the your eyes pop up. Since this is a kit, the lash glue and applicator is also included inside the package.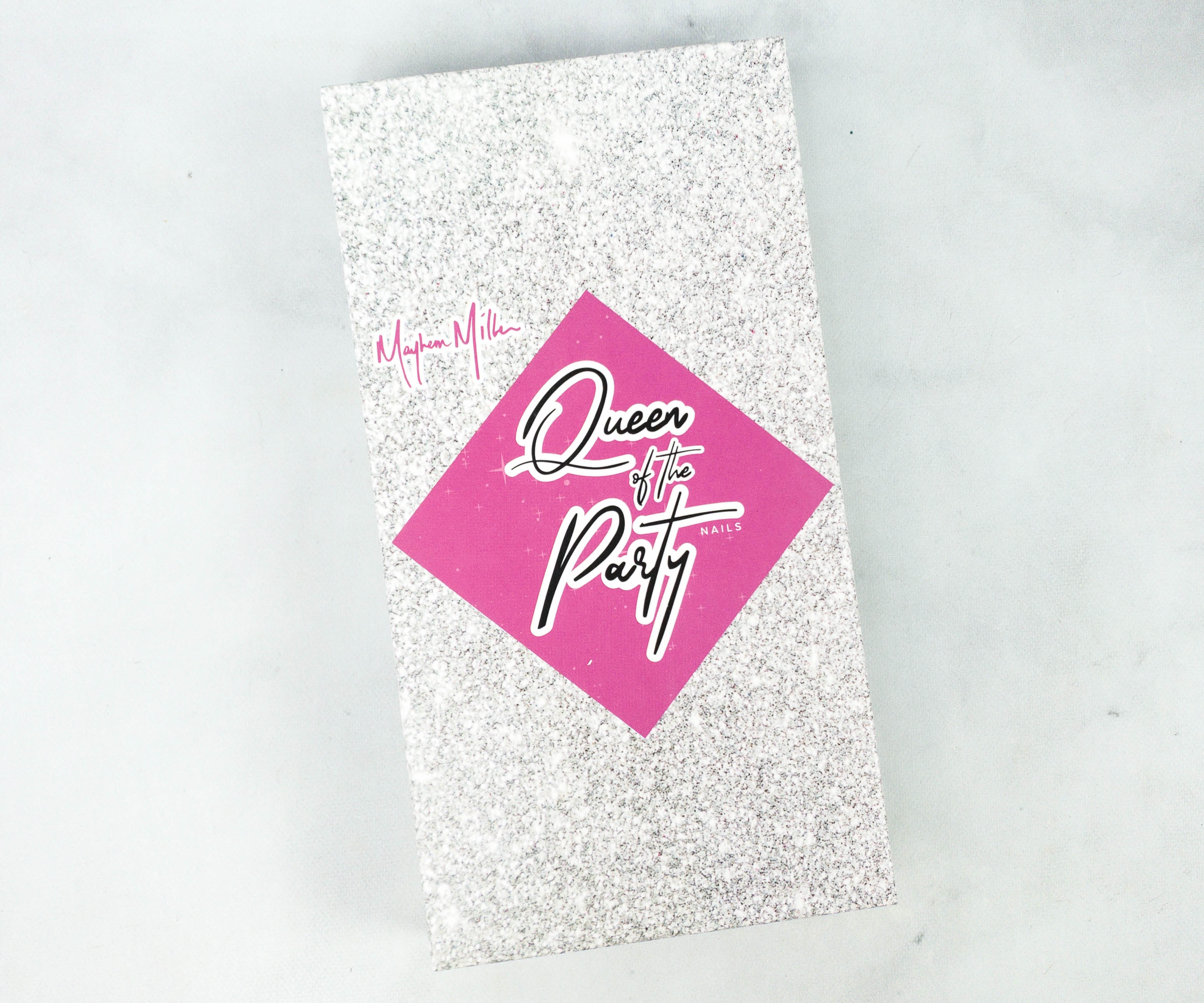 Queen of the Party Nail Set ($17.99) I love the packaging of this nail set! You can clearly tell that whatever's inside will surely be just as stunning!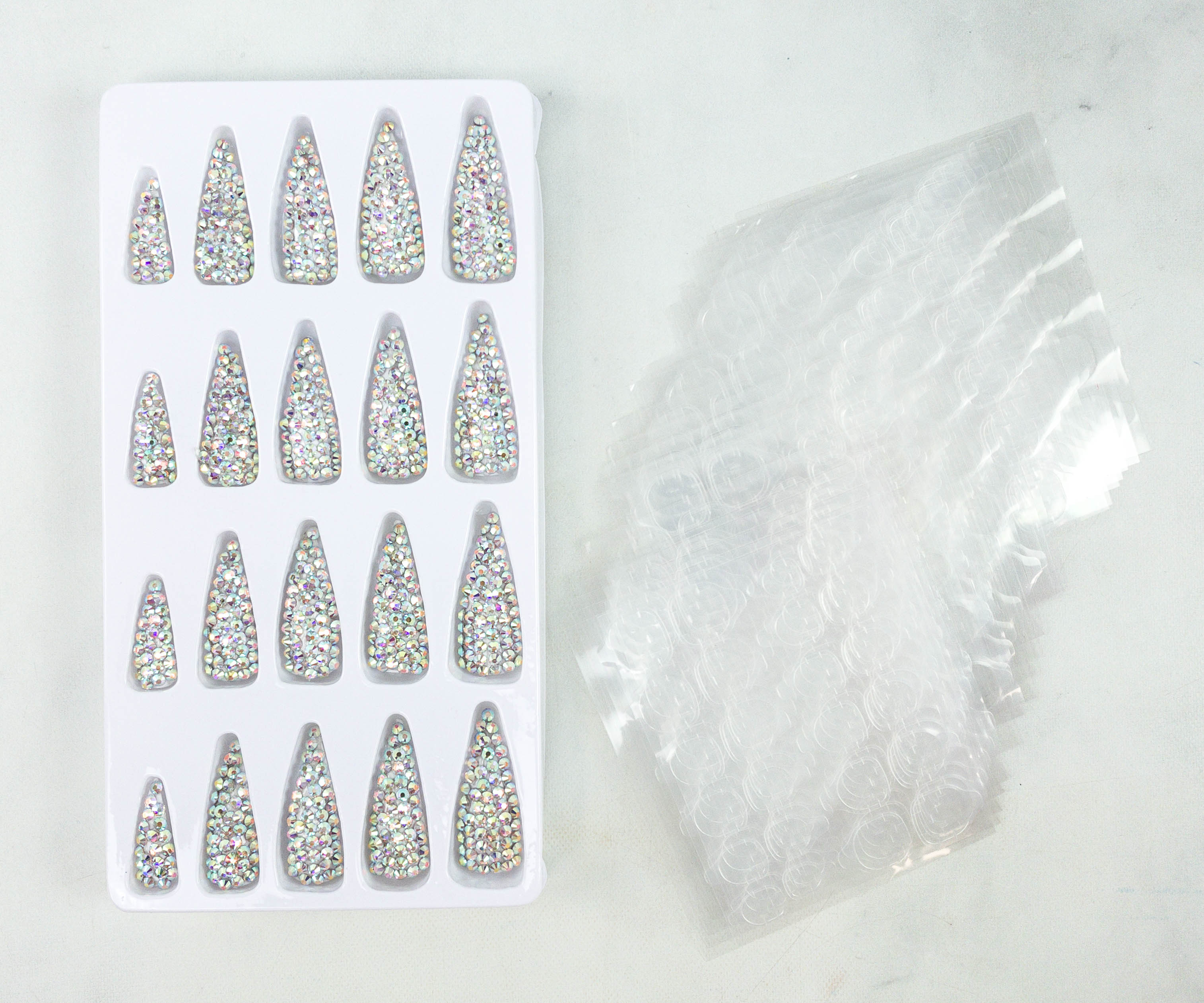 The stiletto-shaped, gem-encrusted nails look gorgeous! They're a show stopper! The whole set came with sticker patches that you can use to attach them onto your nails. It's great because you can wear those beautiful nails to an event without having to commit to it for a few weeks. Plus, you can re-use it for another event!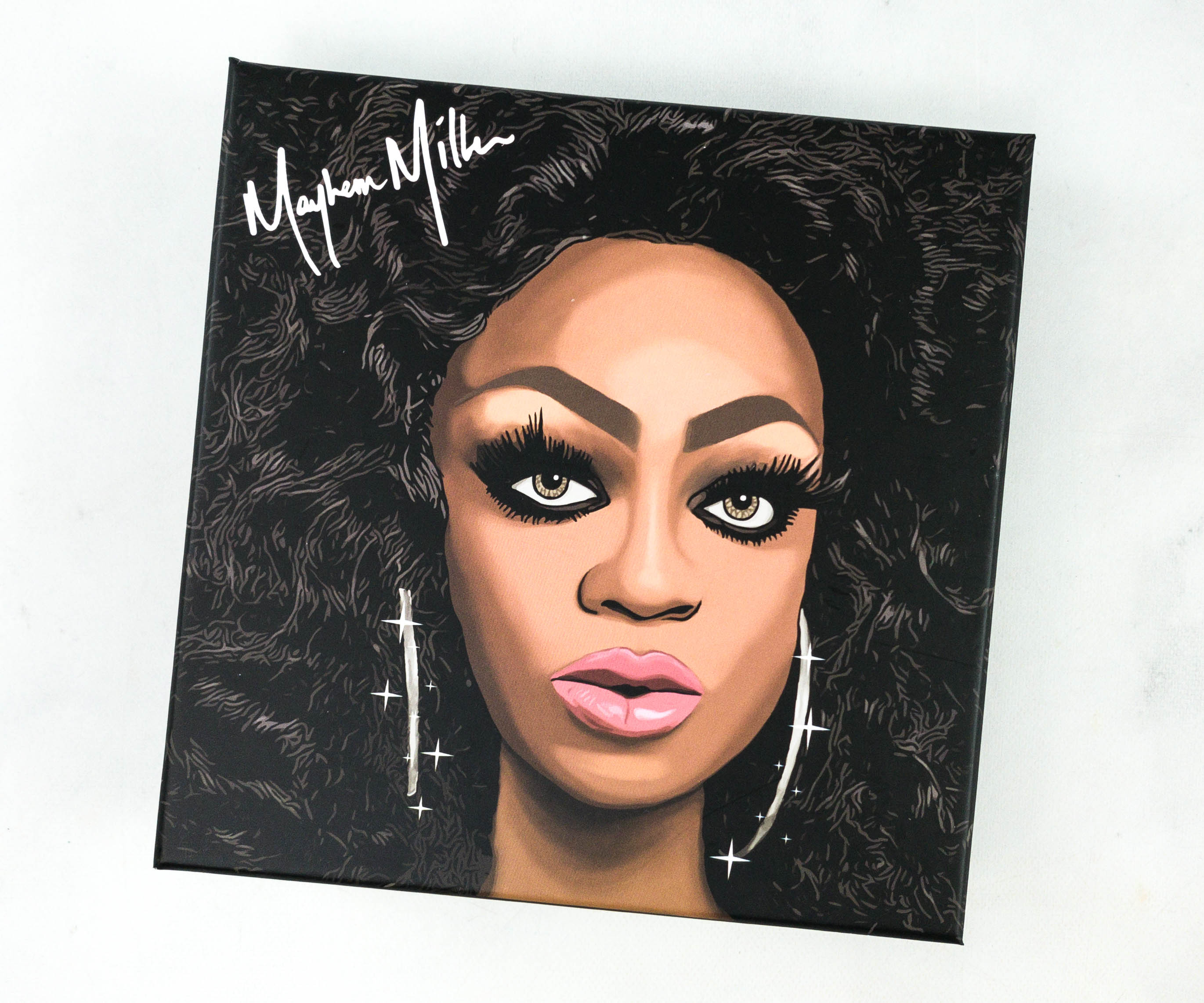 Big Hoop Mayhem Earrings ($16.99) This pair of earrings is similar to Mayhem's iconic hoops!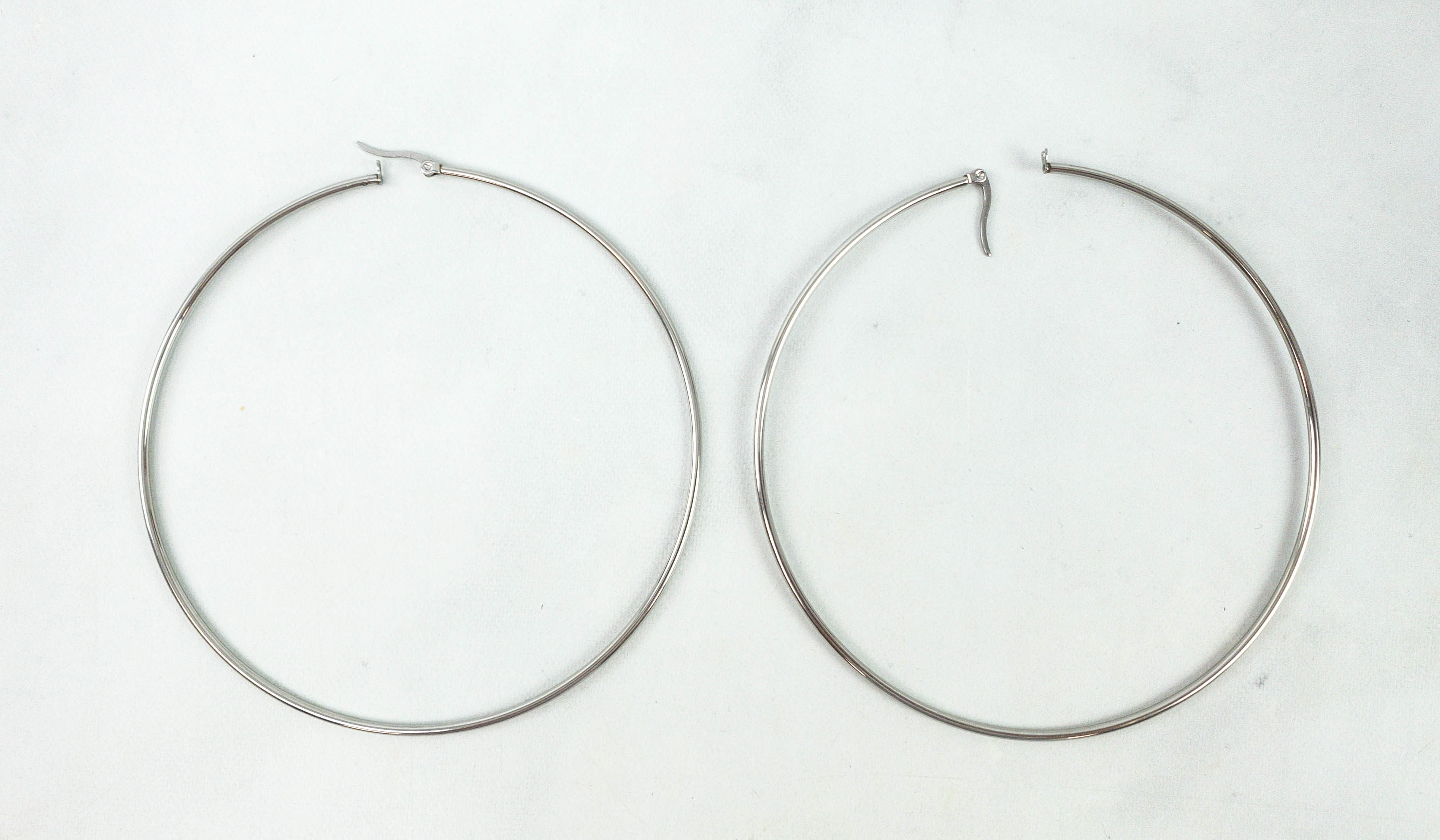 They are simple round-hoop earrings, but they're bigger than your average earrings in diameter which is what makes them stand out. They can be a statement piece for any outfit!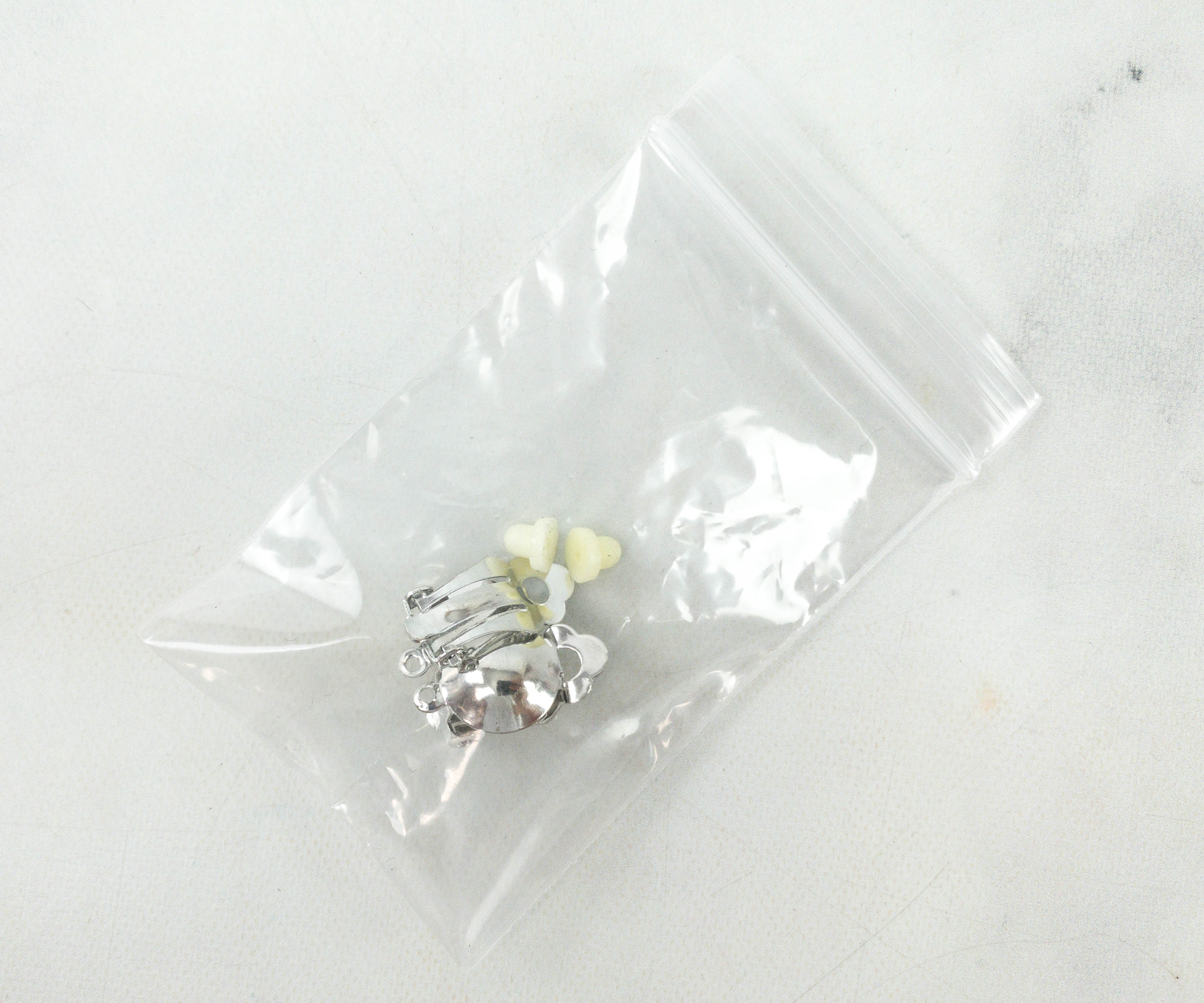 It even came with these attachments so you can wear them with or without piercings. These are available as an add-on for subscribers ($1.99). This is a great way to experiment with these basic fashion tools.

The Look, Mayhem Hand Fan ($24.99) The hand fan is another exclusive item for fans and collectors! It was packed in its own box with the Drag Society x Mayhem Miller branding.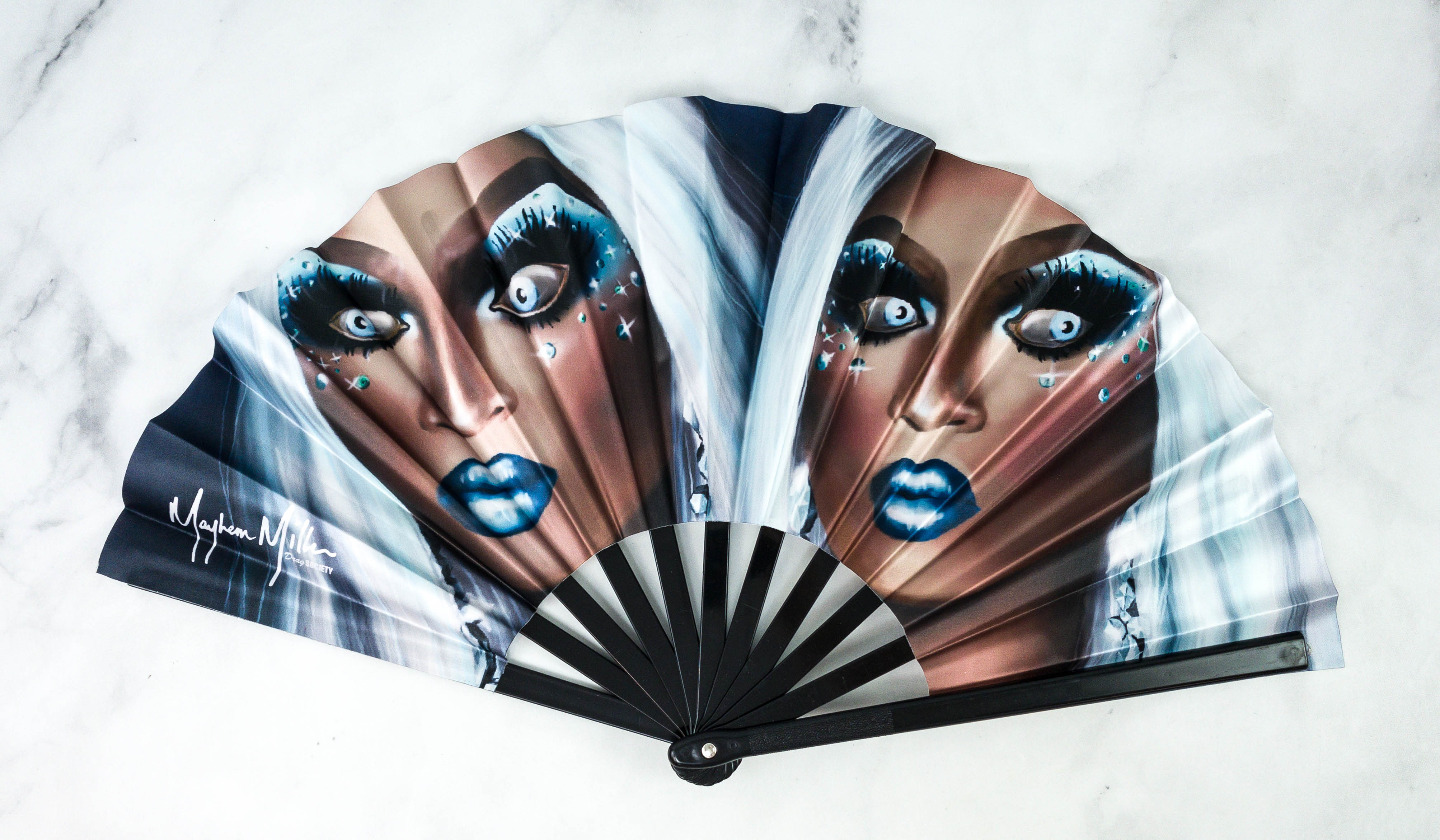 It features Mayhem Miller in all her drag queen glory, looking fiercely stunning!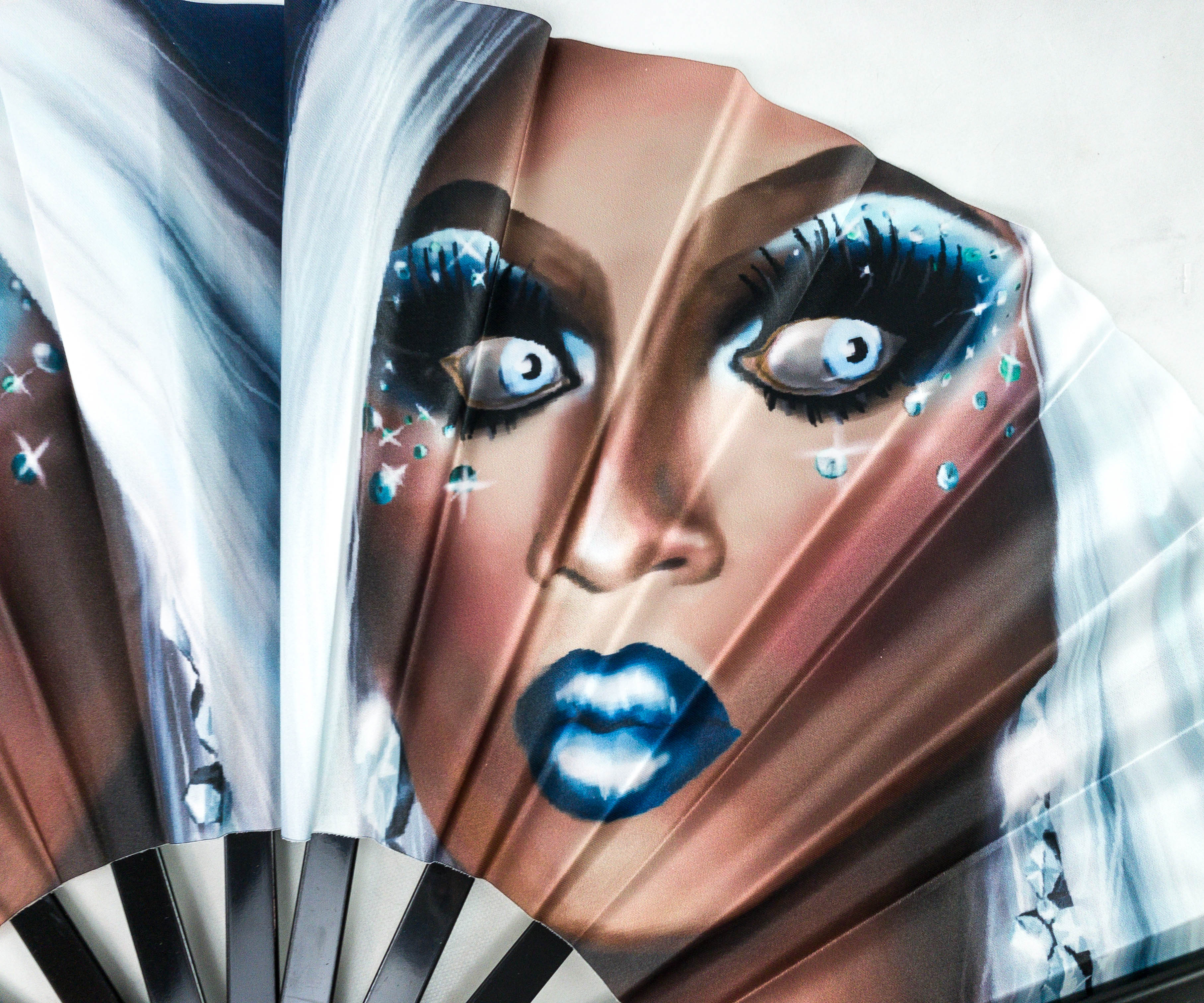 It features her signature eye look that was even turned into a meme!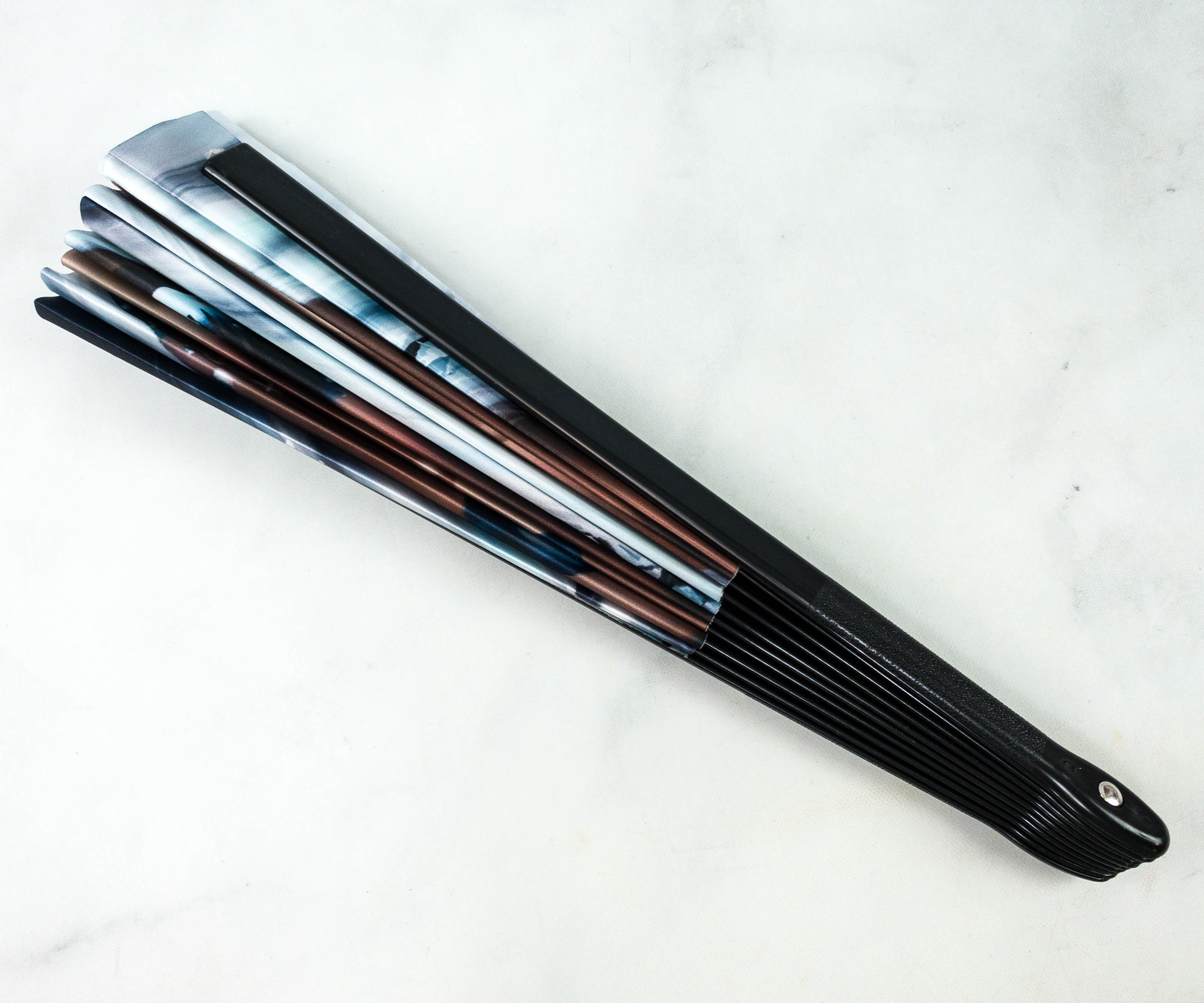 This fan is foldable so it will be easy to store or carry around. The handle is also black so it really makes the illustration's colors pop!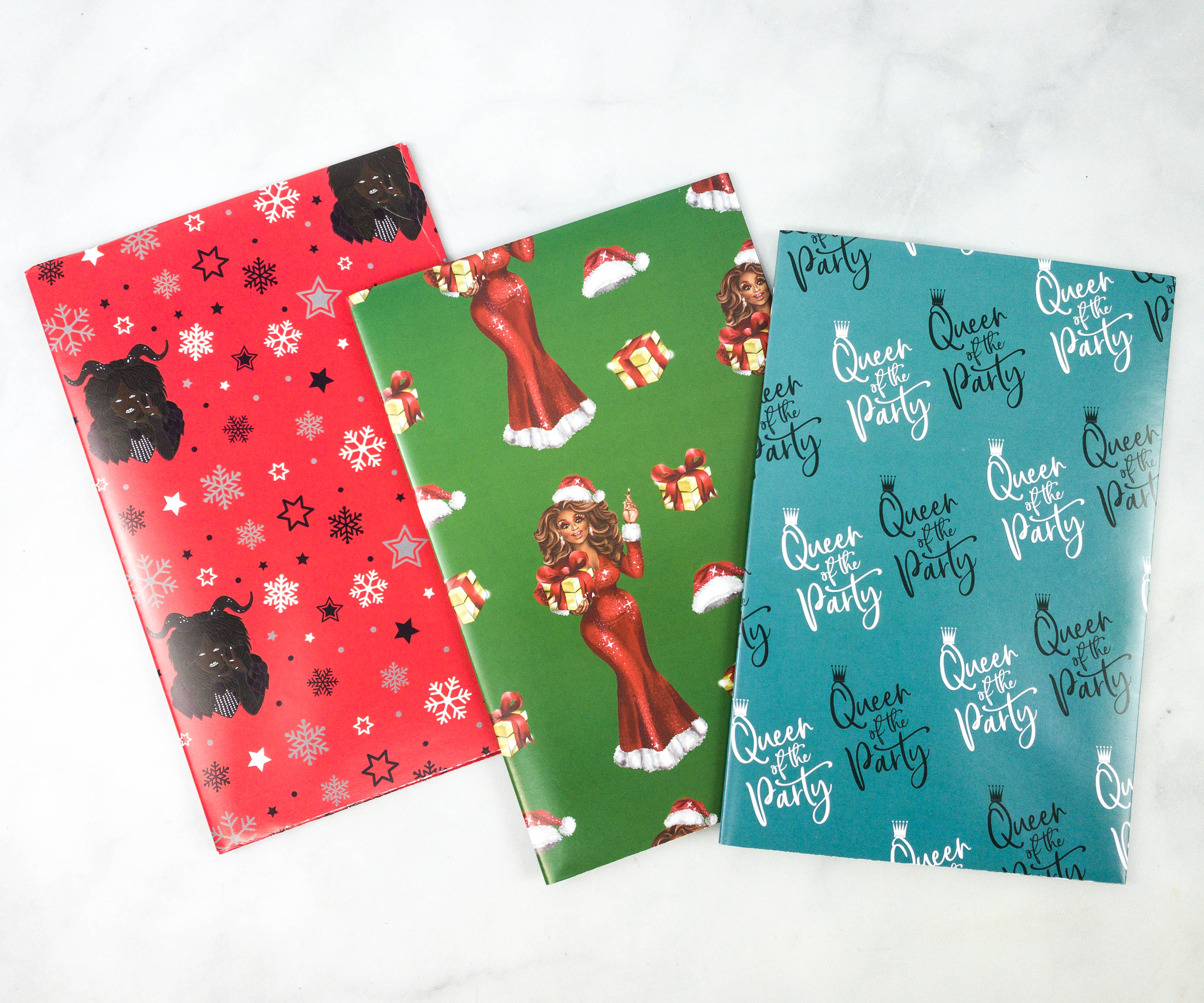 Wrapping Paper ($12.99) They also sent out these custom gift wraps for the holidays!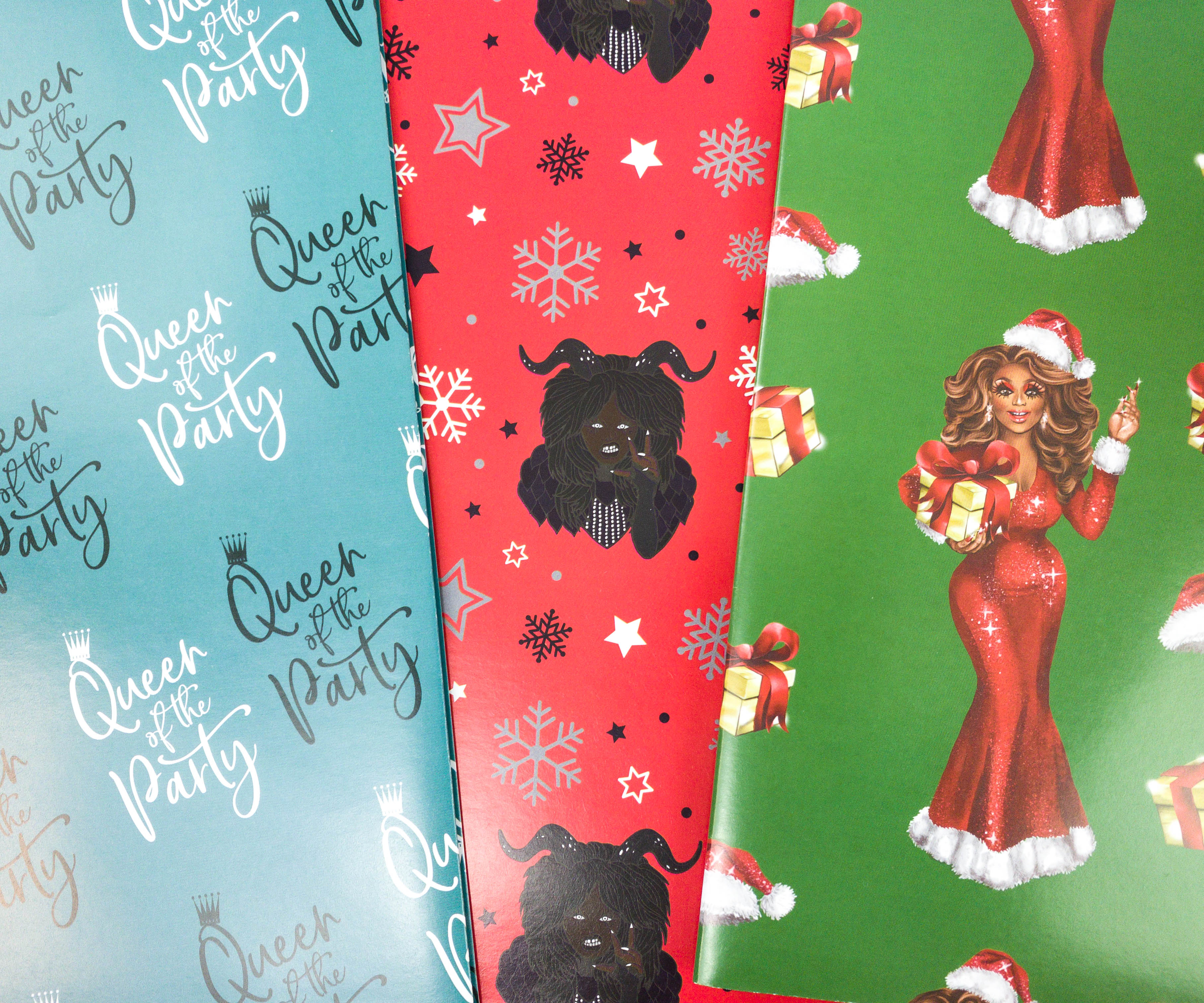 There are three different designs: Queen of the Party text, Mayhem Miller in her Krampus attire, and Mayhem Miller in her Christmas Dress!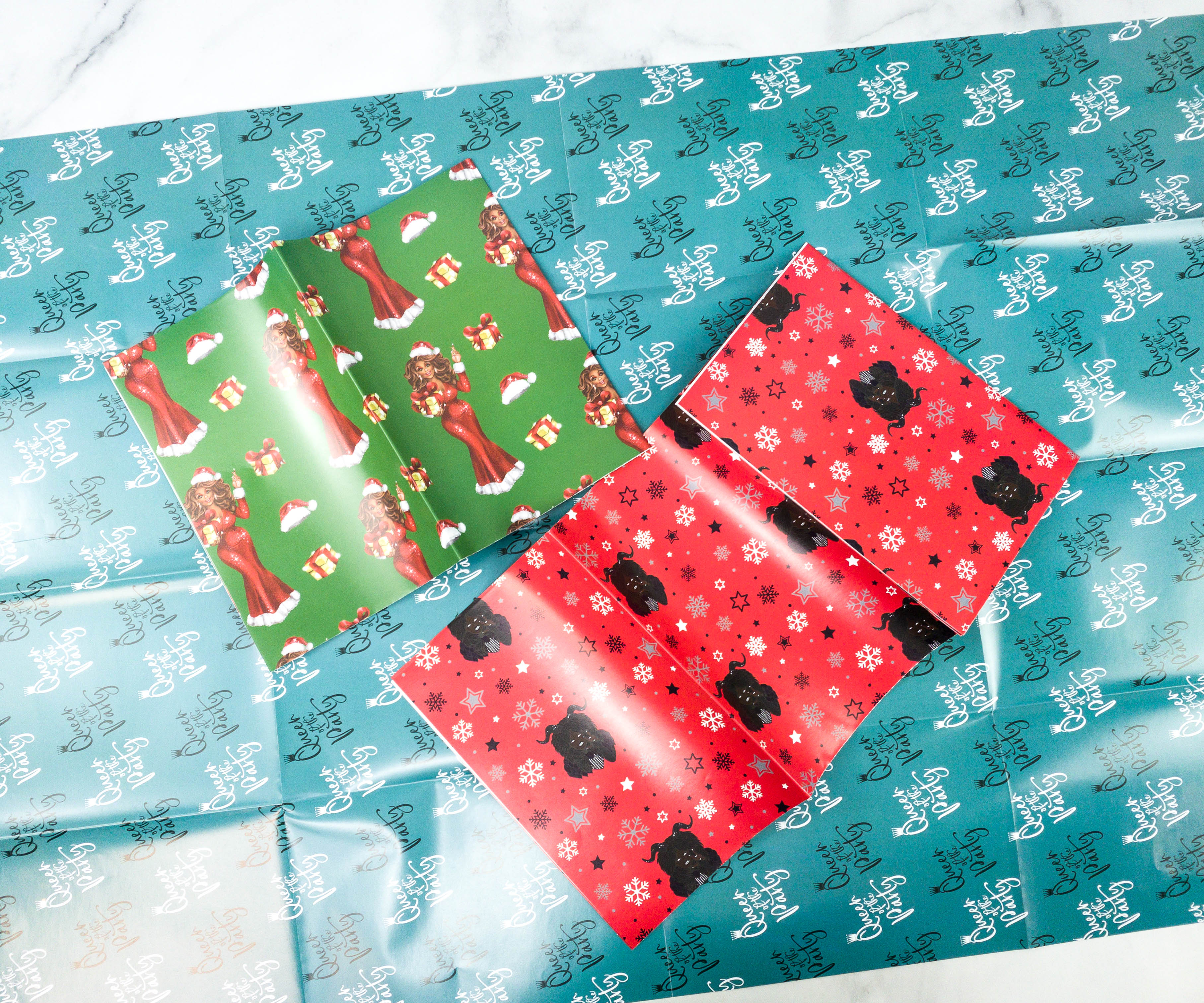 Each wrapper is big so you can wrap more than one small gift per sheet. The quality of the wrap is also great – super heavy and premium quality –  and I love that the paper they used is glossy!
We Are Fluide Universal Liner ($15) They also sent a few make-up items. First up is this universal liner in the shade Retrogayz. Long-wearing and cruelty-free, this is packed with glitter make your eye makeup pop! I like that it also has pigment and that it doesn't clump. Unlike other glitter liners, it's comfortable to wear as it doesn't make your eyelids feel like something's stuck.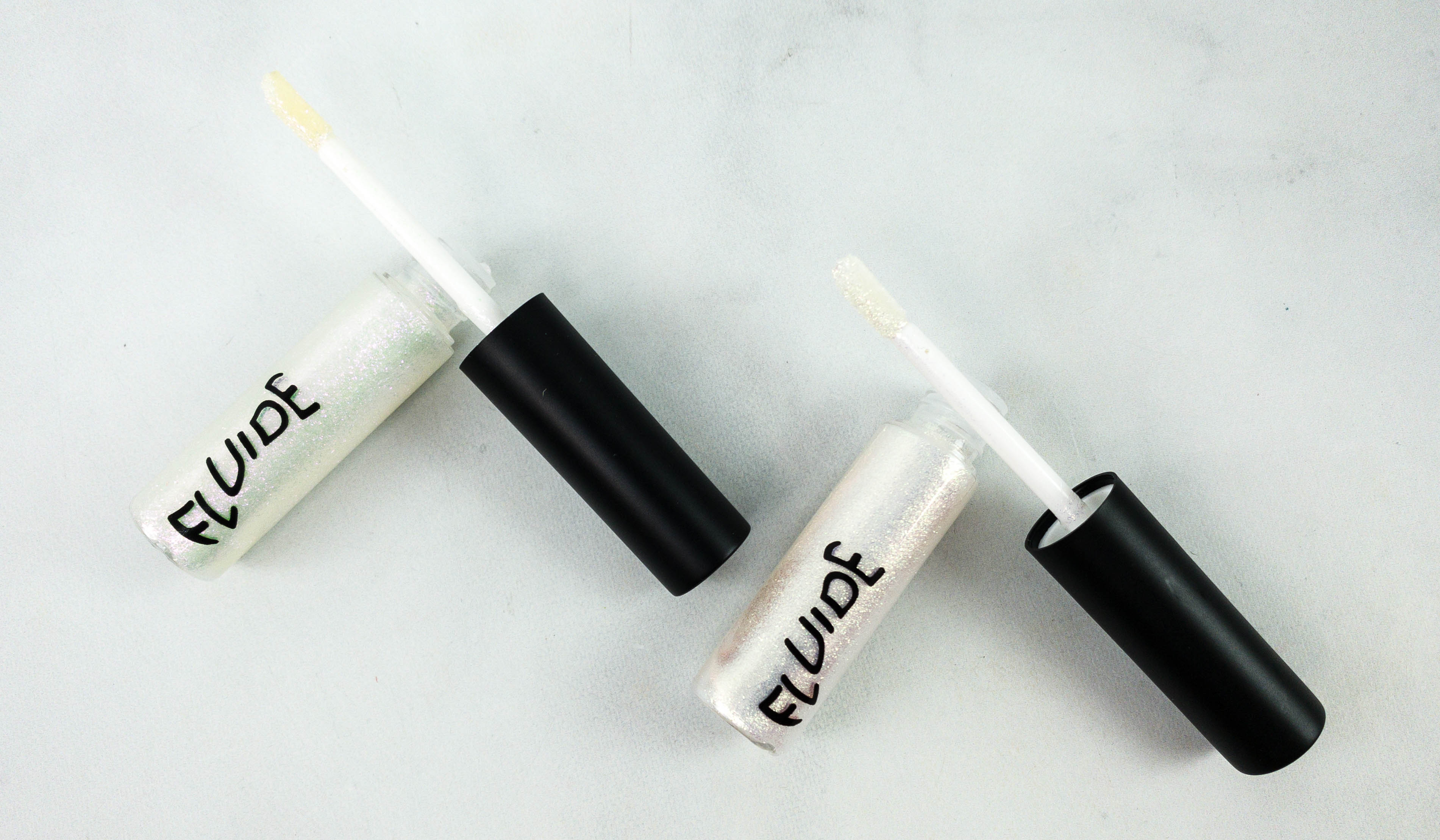 Lastly, I received two glosses from We Are Fluide. The shades are called Spectrum and Oasis. Members got to choose one between them, but I received both for this review.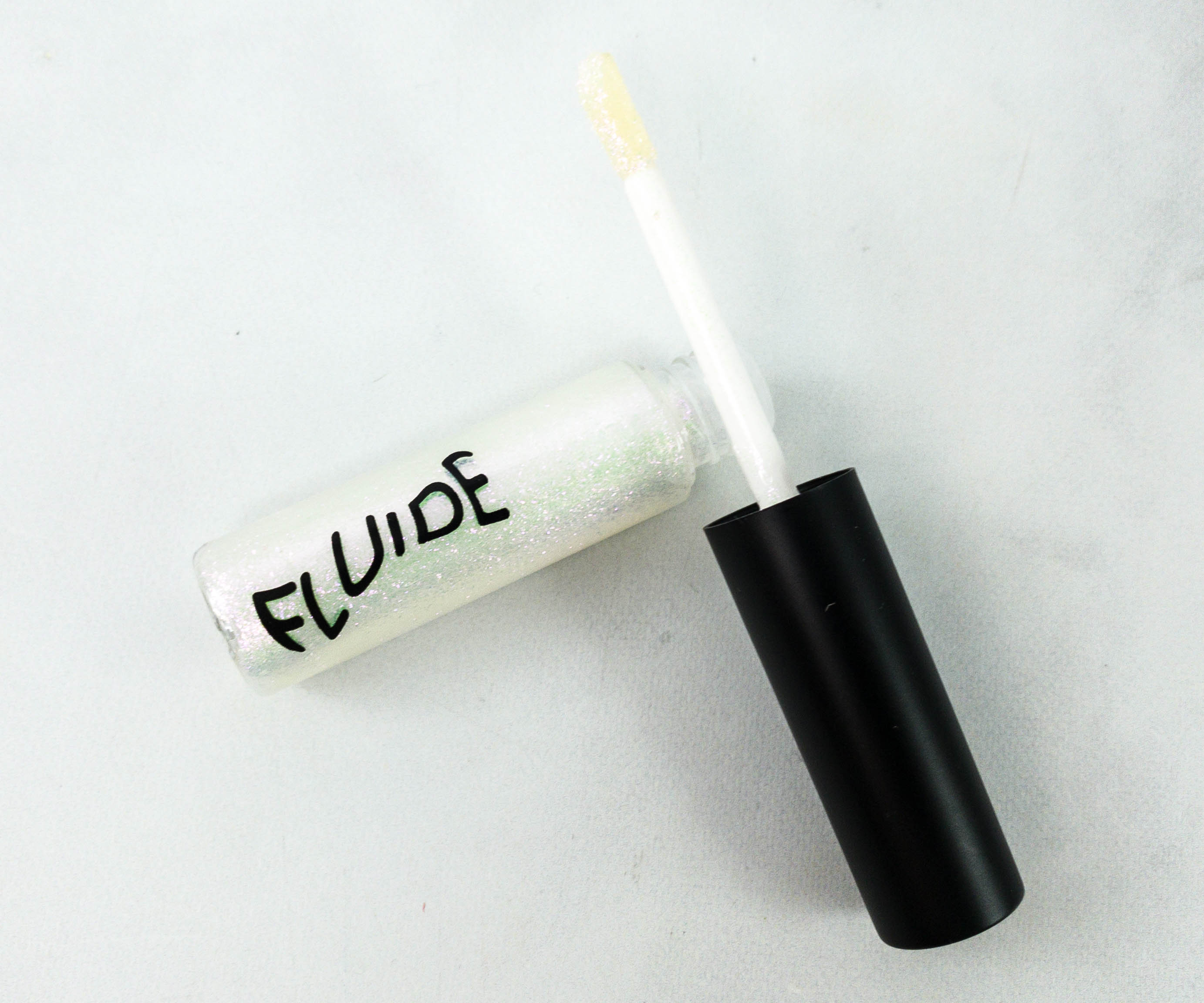 We Are Fluide Lip Gloss in Spectrum ($12) Packed with vitamin E and jojoba oil, this lip gloss helps keep your lips stay soft and supple all day. This shade called Spectrum has a crystalized pink tone that catches the light beautifully. It's great to wear on top of you favorite lipstick because it adds a nice shine without an overwhelming amount of shimmer.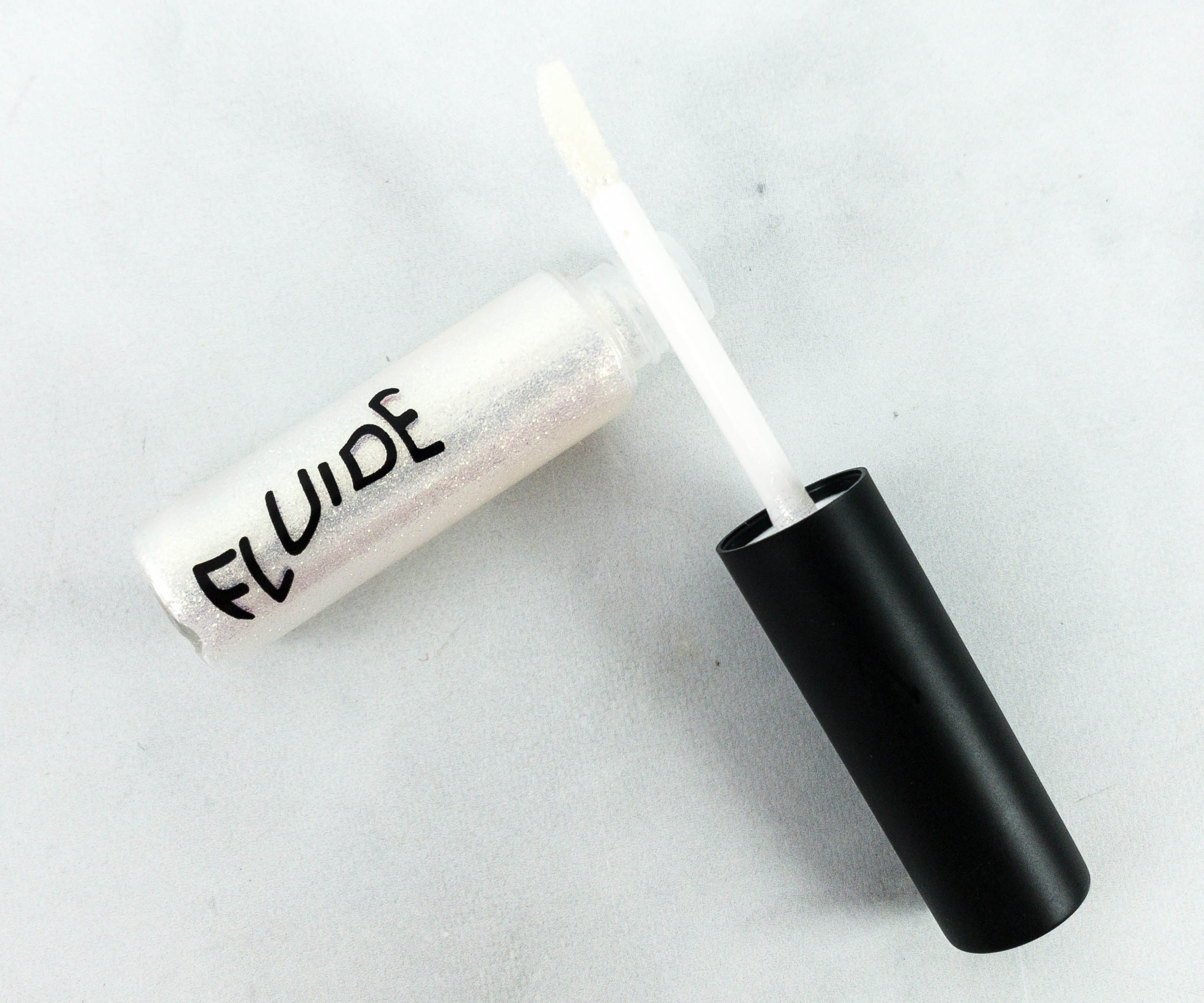 We Are Fluide Lip Gloss in Oasis ($12) This one has the same formula as the previous one, just in a different shade. Oasis has a golden hue with a blush-blue undertone. You can also wear this on top of your favorite lipstick. I love how the tiny gold specs make the lips appear fuller and more voluptuous!
The first box set high expectations and the second Drag Society box did not disappoint! All the items were amazing and I love that they featured Mayhem Miller's Krampus look with this month's enamel pin. That was so iconic! Another great item in the box is the nail set. It's a fun way to bedazzle nails for special occasions or when you just feel like it. There's a bit of wait for the next box since it only ships every quarter, but it's worth it! Drag Society has already proven that they always arrive with a bang!
What do you think of the Drag Society box?