Cairn is a monthly subscription box for those who love spending time in the outdoors. Each month, you can expect to receive 3-6 cool products that will help you enjoy your time in the outdoors even more. Subscriptions cost $29.99 each month, but the cost goes down with longer subscriptions. Shipping is free for US subscribers and $5 to Canada.
Cairn promises that the total retail value of the items in each box will exceed $50, with a mix of gear, apparel, food, skin care, and emergency tools. If you complete the subscriber profile, the box will be curated to best match your outdoor lifestyle. As such, most months will see a variation of boxes, while there may be some months when everyone will get the same thing.
DEALS: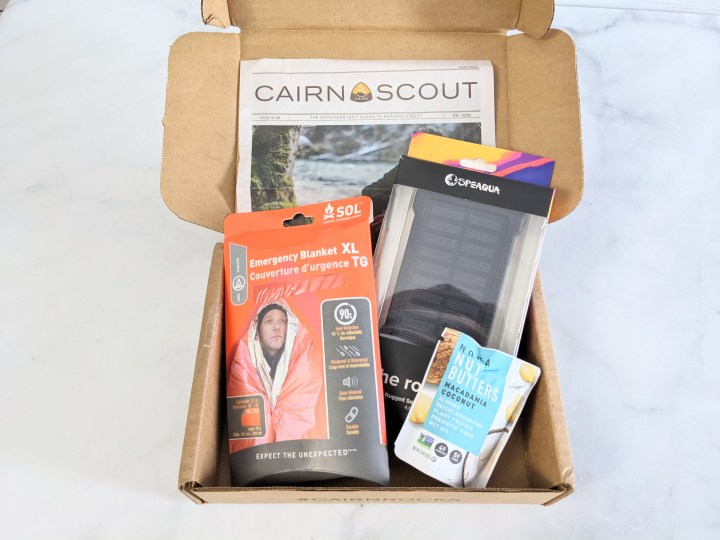 This subscription comes in either a box or an envelop, depending on the items.
Every month, you receive a newsletter with some information and discount codes to the products included in this month's collection. This month's theme is Out There and this collection was created to put your mind at ease on the trail or when hitting the road with items easy to pack.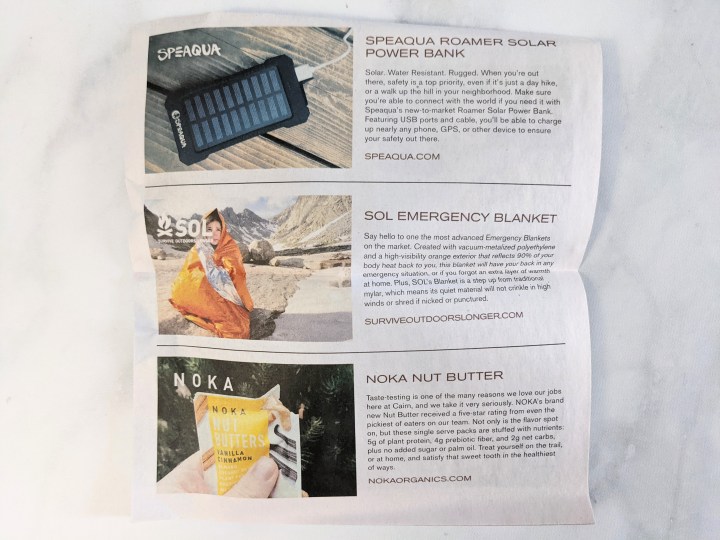 We get full information about the items included in the box.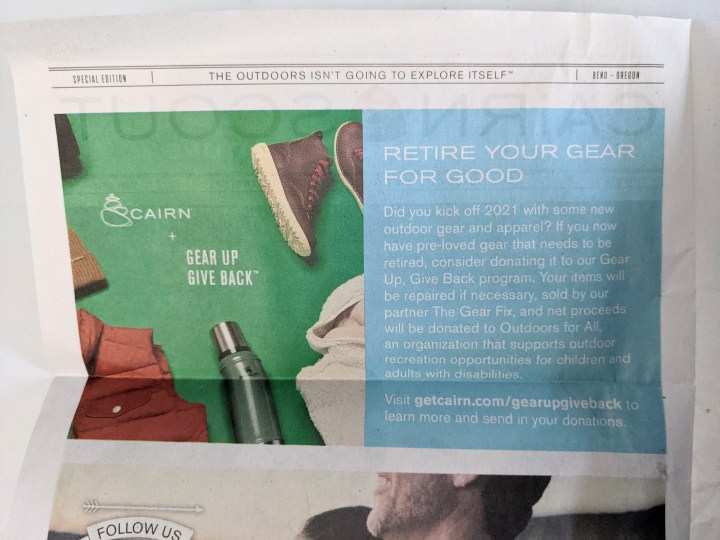 There's also information about how you can give away your pre-loved and apparel to Cairn's Gear Up, Give Back program.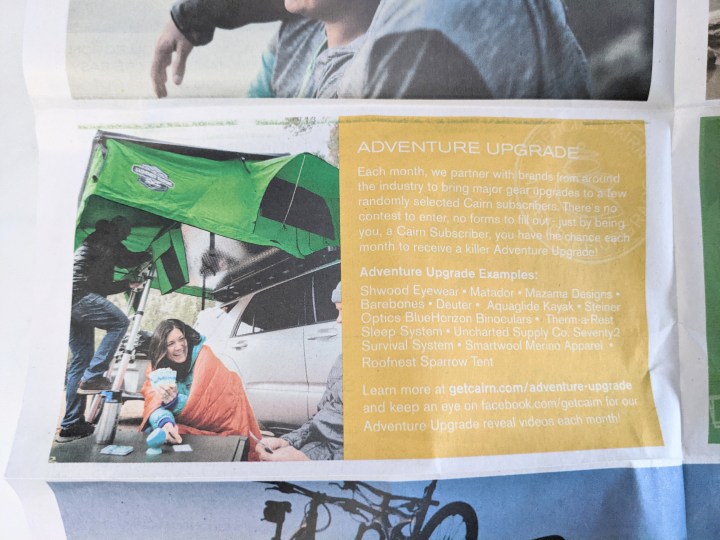 Every month, some lucky Cairn subscribers will be randomly selected to win an upgrade. All you have to do is being a Cairn Subscriber!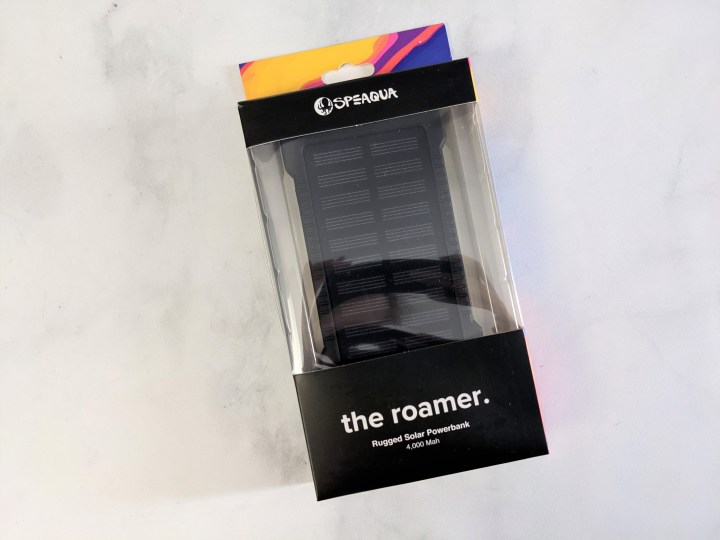 Speaqua Roamer Solar Power Bank. This is a water resistant, rugged, solar power bank. You can use it to charge your phone, GPS or any other device you need.
Lightweight, it has rubber for a better hold.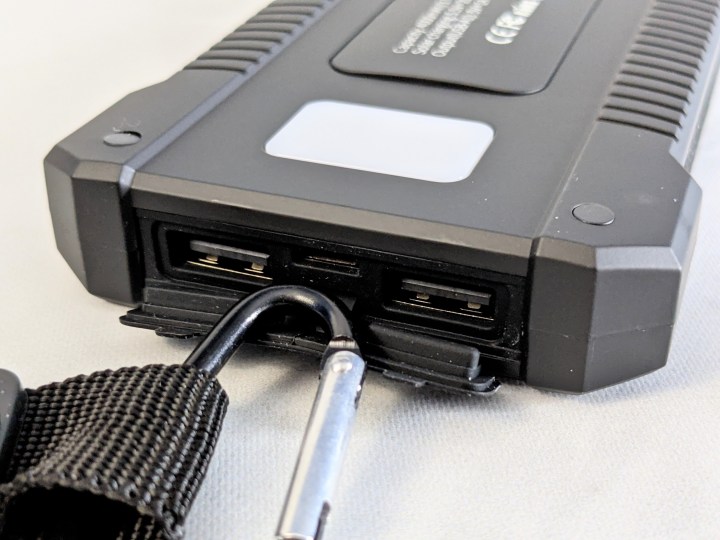 It has two USB output, so you don't have to choose which device to charge first.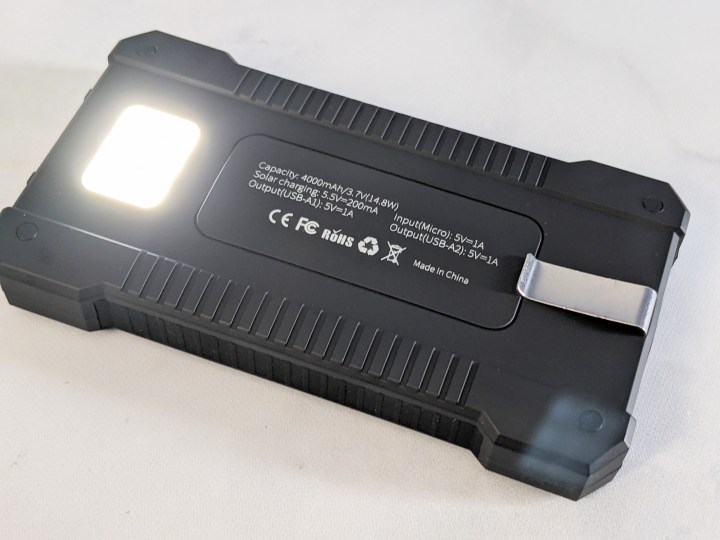 The back has a clip and a LED Torch.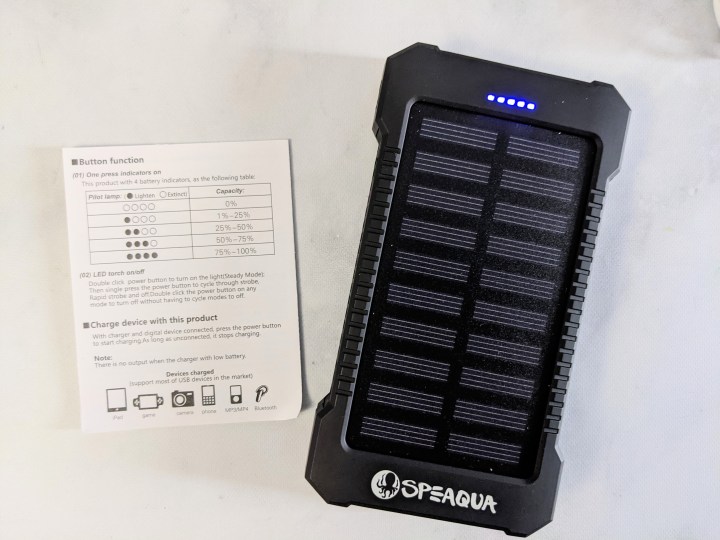 The blue indicators make it easy to know the state of your charge.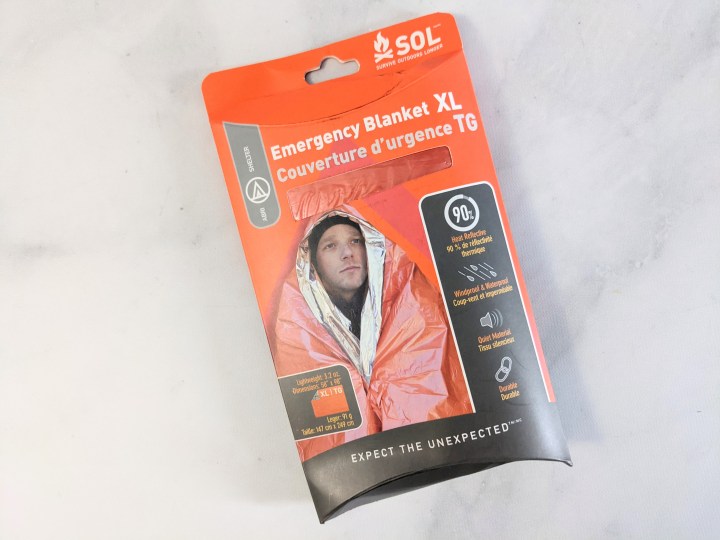 SOL Emergency Blanket XL. This 58″x98″ (147cm x 249cm) is light at only 3.2oz (91g) and has a 90% heat reflection (reflect 90% of your body heat back to you) and it doesn't crinkle as much as other safety blanket. The fabric reminds me of a thin sturdy plastic bag. It's windproof and waterproof with a high visibility exterior.
The size of this safety blanket can be used as shelter, a ground tarp, on top of a first aid blanket.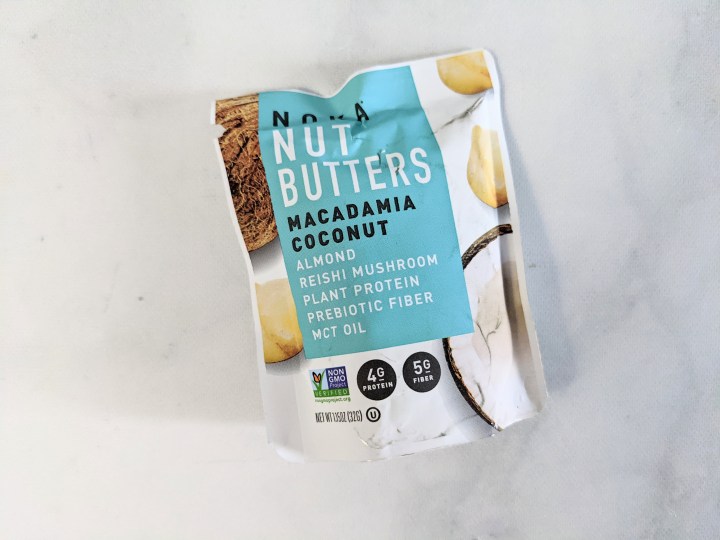 Noka Nut Butter – Macadamia Coconut. Nut butters, in single serve pouches, are great on the trail for a quick pick-me up. These ones not only contains flavoring like coconut, but they also have 5g of plant protein, 4g of prebiotic fiber and have no added sugar.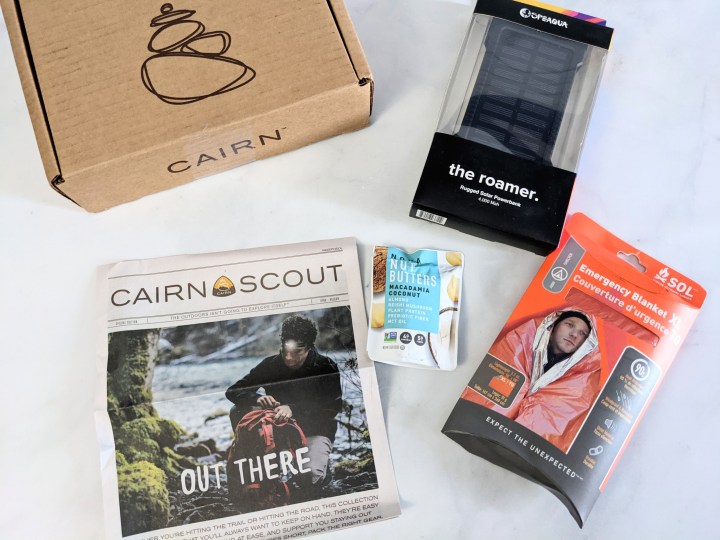 This was a nice "emergency kit" box for when you hit the road or on a trail. I like when we have small and lightweight useful items that can be packed and forgotten until you really need them. It's important to have an emergency blanket, but they are usually bulky and take a lot of room but the one from this month's box is easy to pack in a small pocket or in the car.
What did you think of this month's Cairn box?