Robb Vices has new sale!
Get $50 off on your first box in a subscription! Just use this link and the coupon code LUXURY50 to subscribe.
See all our Robb Vices reviews to find out more about this luxury subscription box!
OR, use this link and one of these coupon codes for a FREE luxury gift!
$90 Le Vice en Rosé Magnum with code ROSE
Magnum Rosé from the villiage of St. Tropez
Enjoy 20 glasses of French wine
Subtly fruit forward, tremendously refreshing
A bottle worthy of a celebration
$200 Georg Jensen Champagne Saber with code SABER
Mark a Celebration: Open a Champagne Bottle in Style!
The ultimate way to start a party with dramatic flair
The champagne sword from the iconic Georg Jensen brand
Danish-Crafted Stainless Steel by the celebrated Georg Jensen
$129 LSTN Gramercy Speaker  with code GRAMERCY
Sound meets style
Big sound in a small package — $130 Value
Indoor + Outdoor: Twin 45mm Speakers and Passive Subwoofer
Connect via Bluetooth + Line-in + MicroSD.
Combo: Bushwick Kitchen Spicy Honey + Weak Knees Goshujang Sriracha + Bourbon BBQ Popcorn with code SPICE
ForeverSpin Spinning Top – Stainless Steel with code FOREVER
A unique collectors item
Engineered to delivered the perfect spin
More than a toy: boosts creativity and focus
Passionately made in Toronto, ON
$40 duo of Runamok Maple Pecan Wood Smoked Syrup + Runamok Merquen Infused Maple Syrup with code MAPLE
Organic artisanal Vermont Maple Syrup set
Fiery + sweet: Merquén Chili-infused Maple Syrup
Pecan Wood Smoked Maple Syrup delivers rustic sweetness
Exceptional flavor for cocktails and marinades
$200 Altec Lansing ALT-500 Bluetooth Turntable with code TURNTABLE
Minimalist, modern and made exclusively for us!
By Altec Lansing, leader in luxury sound
Just add vinyl
Built in speakers + Bluetooth
$80 Glass Ceylon Cinnamon Infused Vodka with code CINNAMON
Spiced, Washington grape-based artisanal vodka
A stunning, award-winning bottle
Infused with hand cut Ceylon Cinnamon from Sri Lanka
Create a romantic cocktail with this warm aromatic spirit
$80 Glass Nectar Wild Honey Infused Vodka with code NECTAR
Wild honey-infused Vodka distilled from grapes
Small batches made with locally sourced honey
A golden centerpiece for your home bar
Add a subtle, natural sweetness to cocktails
Alessi Pulcina Coffee with code ESPRESSO
Pininfarina Cambiano Pen with code CAMBIANO
A timeless heirloom that will never dull
Created by the celebrated automotive design house
The ultimate desk piece and sketching tool
Hand crafted in Italy by true artisans
Hommage Eye Serum with code HOMMAGE
Hommage Luxury Eye Serum
Contains a proprietary blend of rare plant extracts
Targets dark circles, puffiness and wrinkles
Gives tired skin a wakeup call
About Robb Vices: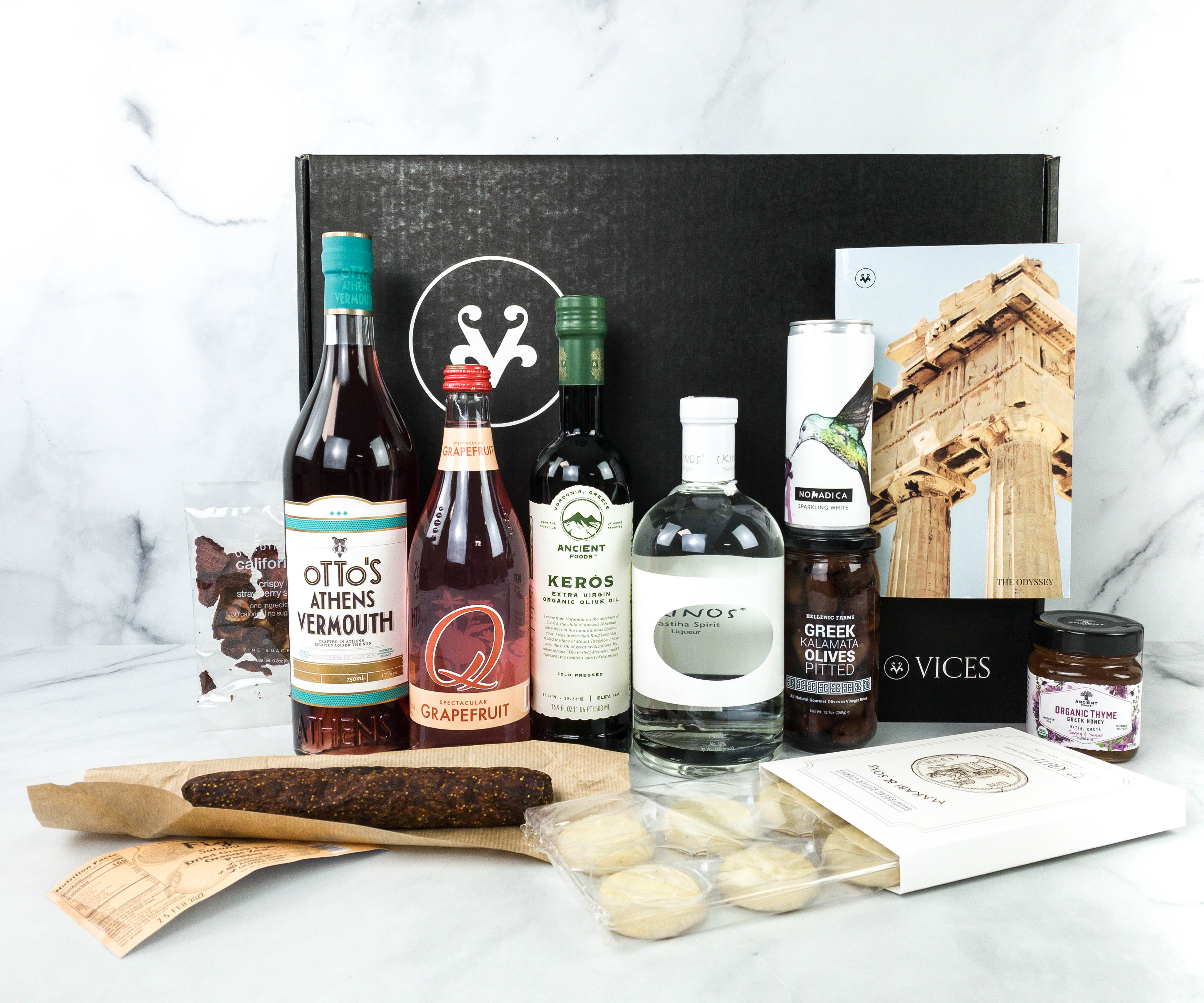 We collaborate for months and even years in advance with the best companies around the world, both internationally recognized and uniquely artisan and boutique. Every box is focused on luxury, but each also revolves around a singular, chosen theme. From honoring Italian design to celebrating the ancient artistry of tea, from our ardent love of Rosé wines to an equal adoration for spice and hot sauces, we bring members a story … something exciting to open and explore every single month.
Here's how it works:
You Apply Choose a plan that's right for you, and set up an account with us
We Curate & Deliver Each month, receive a box full of storied treasures on your doorstep––from fine wines to high-tech gear
Access Granted Members get access to exclusive events and preferred pricing on luxury items at Vices Reserve.