Glow Recipe has a Black Friday deal for 2020!
Get 20% off Glow Recipe Skincare! Just use this link to shop and coupon code CYBER20
Get the Glow Recipe Black Friday deals!
PLUS, they've launched (sorry, discount doesn't apply):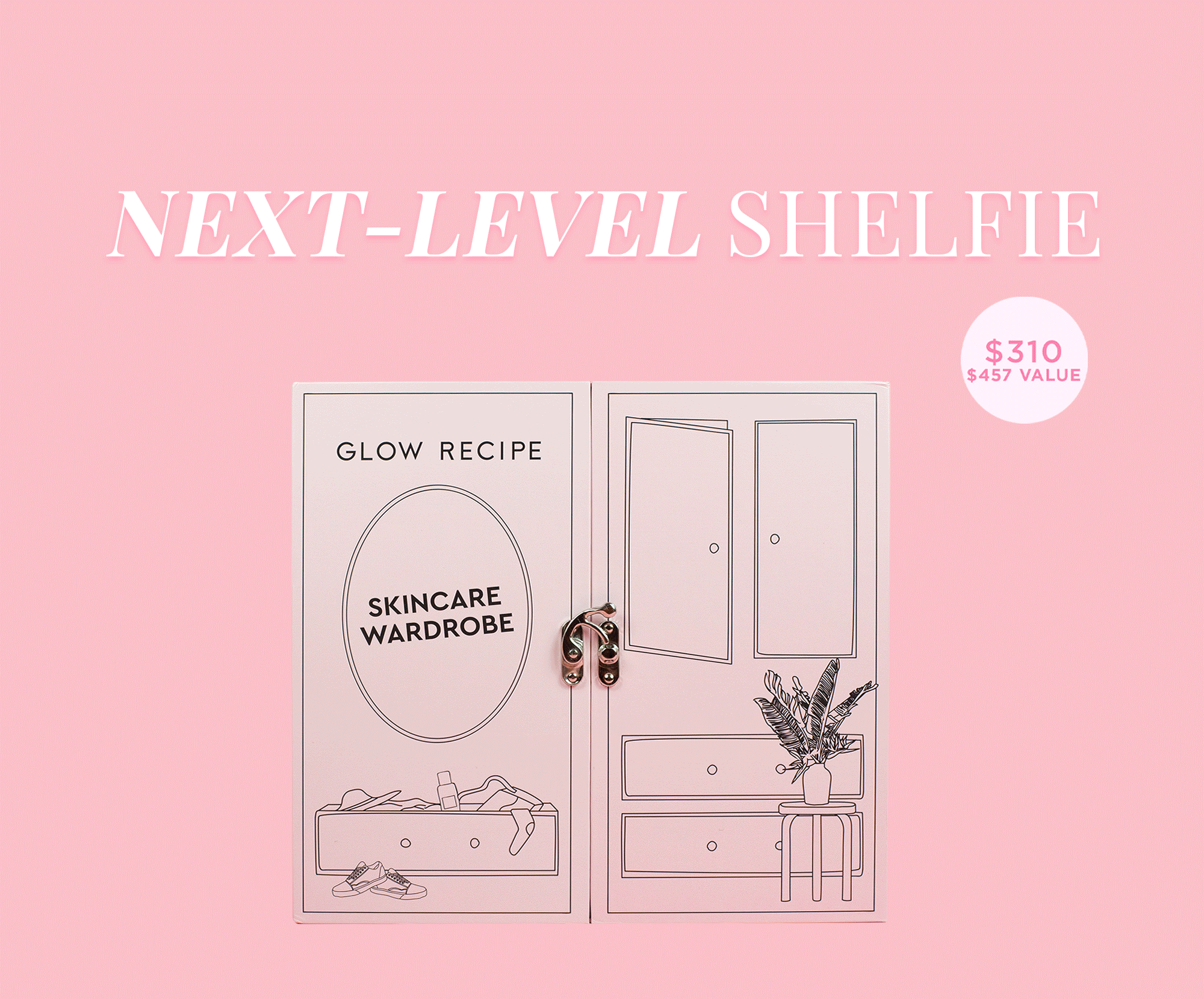 Take it Day by Day, Skin by Skin: Skincare Wardrobe Vault Set ($310)
This collection features the entire fruit family in a collectible wardrobe so you can store all of your shelfie stars! Listen to your skin to understand what it needs on a daily basis, and reach into your new skincare wardrobe to feed your skin what it needs.
Watermelon Glow Sleeping Mask (80ml)
Avocado Melt Retinol Sleeping Mask (70ml)
Avocado Melt Retinol Eye Sleeping Mask (15ml)
Watermelon Glow Ultra-Fine Mist (75ml)
Watermelon Glow Pink Juice Moisturizer (60ml)
Blueberry Bounce Gentle Cleanser (160ml)
Pineapple-C Bright Serum (30ml)
Watermelon Glow Pore-Tight Toner (150ml)
Banana Souffle Moisture Cream (50ml)
Watermelon Glow Lip Pop (0.1oz)
Plum Plump Hyaluronic Serum (30ml)
Papaya Sorbet Cleansing Balm (100ml)
Sustainable Spatula
About Glow Recipe
Skincare should be fun. Unexpected sensorial textures, colorful packaging, and innovative ingredients are our thing.

Whether you're looking to have your own solo self-care moment, or bond with friends over a masking session, your skincare routine should make you feel stimulated and inspired.
Visit Glow Recipe to get this deal!