Want to gift an experience this year but travel is out of the picture? Entertainment and edutainment, fitness, workouts, and wellness, here are the best deals on digital subscriptions for Cyber Monday!
---
---
MasterClass has a Cyber Monday deal that will let you get two passes for the price of one!
Buy one annual membership, get one FREE. Use this link to gift an annual membership, and you'll get one for yourself! Normally $360 for the pair, you'll be paying just for one - $180 - which will give you and the person you gift it to both a year's worth of unlimited access to courses that you will never find anywhere else!
Get the MasterClass Cyber Monday deal!
The Cyber Monday 2020 Offer entitles you to purchase one MasterClass annual membership, and give one year of an annual membership to another person for free.
This is our favorite experience gifts, and our readers' fave, too! It's THE gift this year and you'll be able to double up, getting one for yourself and one for your gift recipient! From arts & entertainment to cooking to improving your writing (plenty of business skills to learn here) sports, lifestyle, and home, there's tons to watch, learn, and be entertained too!
Subscribe to the MasterClass Annual Membership for access to all 85+ instructors for an entire year for just $180! See our MasterClass review to find out more details about this subscription.
---
Get an entire YEAR of Hulu for just $1.99 per month! Just use this link, no coupon code required! Ends 11/30.
Get the Hulu Cyber Monday deal!
Only New Hulu Subscribers will be eligible for the deal, which is for the ad-supported plan.
---
The Epic! Books Cyber Monday Sale is here on their reading app for kids!
Get the best deal of the year!

Inspire a love of reading this holiday season with 50% off a year of Epic Unlimited.
Get 50% off on annual Epic! Unlimited subscription - just pay $59.99 instead of $119.99! Deal applies automatically, just use this link to subscribe. Ends 12/6.
Get the Epic! Cyber Monday deal!
Epic! is a monthly digital subscription for kids offering unlimited books for children 12 and under! The monthly cost is $7.99. Epic! is available on all iOS and Android devices and offers over 25,000 books! NO ADS! (Plus, the Hello Subscription kids love Epic!)
---
The Cyber Monday deal for ABCmouse is HERE!
Get 1 Year of ABCmouse for $45 – 60% Off! No coupon code needed - just use this link to activate the offer, which works out to $3.75 per month! Ends 11/30.
TIP: Use the 3 payment option to spread it out over 3 payments of $15! There's no additional cost!  Or, get 2 months for just $5 with this link!
Get a year of ABCmouse for $45!
Members get exclusive access to the following:
7,000+ engaging learning activities
Lessons in all major subjects: reading, math, science, social studies, art, and music
Up to 3 child profiles per account, so the whole family can learn
A progress tracker so you can easily track your child's learning
ABCmouse.com is a one-stop location for your all of your child's educational needs—your child will find engaging lessons that grow with your child, covering preschool all the way to 1st grade. The curriculum includes books, games, songs, puzzles and much more!
---
Amazon is offering a amazing offer on Amazon Kids+, formerly FreeTime Unlimited, this Holidays!
The subscription is normally $4.99 per month ($9.99 for Family Plan), or $2.99 for Amazon Prime Members ($6.99 for Family Plan). This holidays, you can get 3 months Family Plan for just 2.99!
Amazon Kids+ is an all-in-one subscription for kids that offers unlimited access to thousands of kid-friendly books, movies, TV shows, educational apps, and games. Amazon FreeTime Unlimited is available on Fire Tablets (books, videos, apps), Fire TV (videos), Kindle eReaders (books), and Android phones and tablets (books, videos).
There's no coupon code to get the deal, just sign up using this link! Ends 12/23.
Get 3 months of Amazon Kids+ for just $2.99!
TIP: mark your calendar for a few days short of 12 months from today to remind you to evaluate your subscription before it renews!
---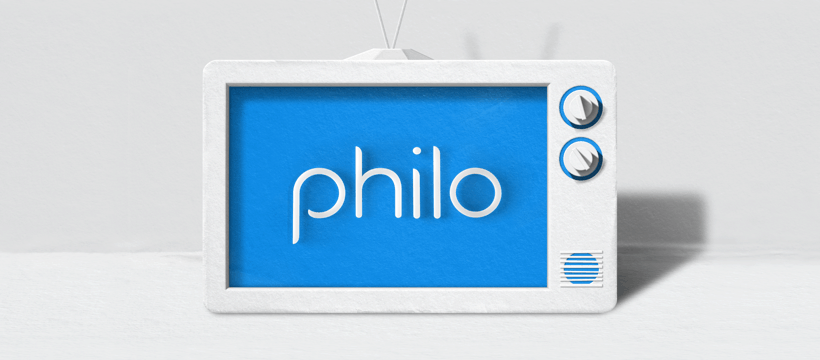 Philo has started their Cyber Monday sale!
Get 25% off your first month! Deal applies automatically when you use this link. No coupon code needed! Ends 12/1.
Get 25% off at Philo! OR Get 7 days FREE trial, just use this link to subscribe, no coupon code needed.
---
Adventure Academy has a Cyber Monday Sale!
Adventure Academy is an educational massively multiplayer online game (MMO) for elementary and middle school age students. It features thousands of enjoyable learning activities that are discovered on quests through an interactive virtual world. Expertly designed to create a highly engaging and educational environment, Adventure Academy focuses on building critical knowledge and skills in language arts, math, social studies, science, and more.
Get 1 Year of Adventure Academy for $45 - Over 60% Off! No coupon needed, use this link to subscribe. Ends 11/30.
Get the Adventure Academy Cyber Monday Deal!
OR Get one month FREE trial. No coupon needed, use this link to subscribe. This subscription is from the same makers of ABCMouse and ReadingIQ.
---
CuriosityStream has a Cyber Monday deal for 2020 that starts NOW!
Save 25% on annual plans - just $14.99 for the year! Use this link and coupon code CM2020 at checkout. Ends 11/30.
All plans include:
High Definition quality (HD)
Unlimited streaming of thousands of shows
Stream on your laptop, TV, phone and tablet
Offline viewing on your phone and tablet
Worldwide access
---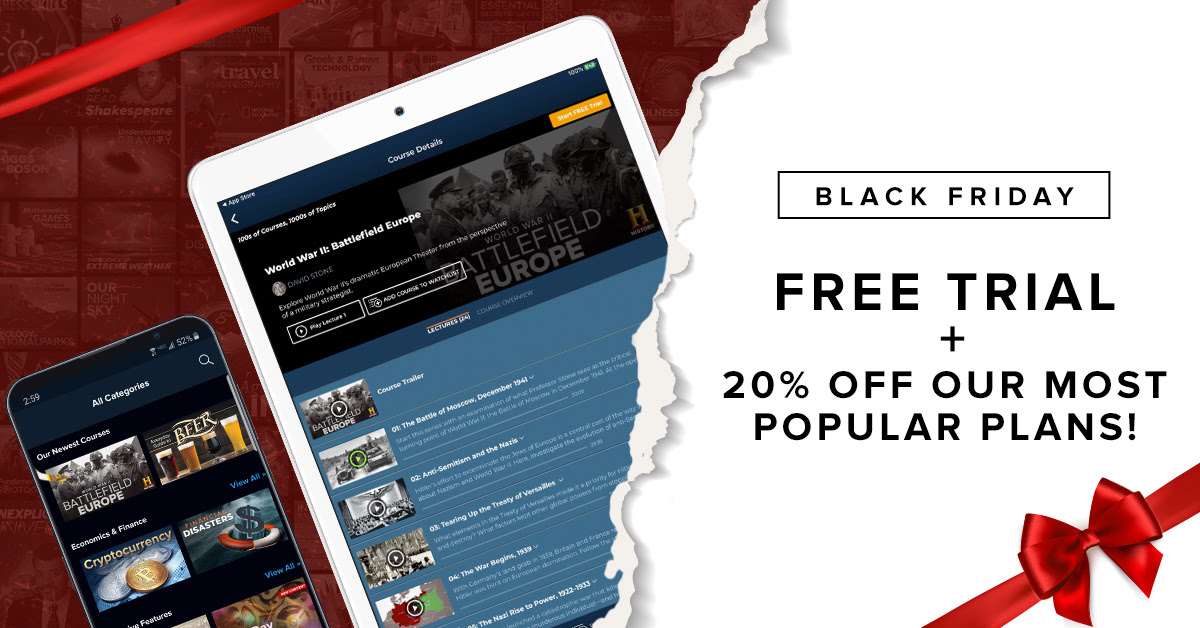 The Great Courses Plus has a sale for this Cyber Monday!
The Great Courses Plus makes lifelong learning and personal enrichment available to anyone, anywhere. Our content-rich, unique courses provide you with a world of knowledge designed to expand your horizons, deepen your understanding, and foster epiphanies.
Get two weeks free trial + 20% off on quarterly and annual plans when you use this link to subscribe. Ends 11/30. This includes a free 14 day trial, so if you decide it's not for you, you can cancel within that time period.
Entire 14 days FREE & More at The Great Courses Plus!
---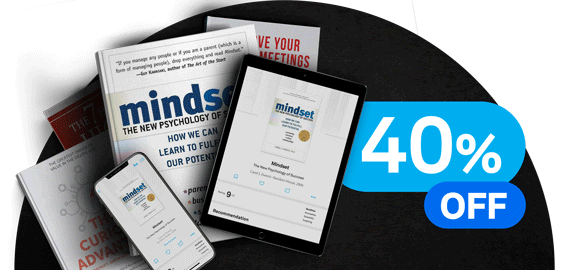 getAbstract has a new sale this Black Friday & Cyber Monday!
Learning at the Speed of Life

Learn something new every day with nonfiction summaries that help you make better decisions in your business and personal life.
Get 40% off on 1-year Pro, Gift Pro & Student Pro plans! No coupon code needed, just use this link to grab the deal! Ends 12/4.
Get FREE trial at getAbstract!
getAbstract Pro is $179 per year, and you'll get unlimited online access to the best nonfiction books, articles and video talks from the largest summary library in the world!
---
Blinkist has a Cyber Monday deal that starts now!
Try Blinkist to get the key ideas from 3000+ bestselling nonfiction books. Listen or read in just 15 minutes.
50% OFF of an annual premium Blinkist subscription! Use this link to checkout. Ends 11/30.
Get the Blinkist Cyber Monday deal! OR get 7 days FREE Blinkist trial on an annual plan! No coupon code needed, just use this link to grab the deal!
Blinkist offers a nonfiction audiobook subscription for just $14.99 per month. You'll get access to the top nonfiction books jampacked in 15 minutes of high-quality audio you can listen to on-the-go.  
---
Sling TV has an amazing deal this Cyber Monday!
The best of cable for only $30/mo, guaranteed! 30+ channels of top news, live sports and more.
Buy one, get one month FREE! Deal applies automatically, just use this link to subscribe!
OR Get a FREE AirTV Mini streaming device ($79.99 value) when you subscribe! No coupon needed, just use this link to sign up! Both deals end 12/3.
BOGO or FREE AirTV Device at Sling TV!
TIP - scroll down after clicking to see the deals!
About the FREE AirTV device: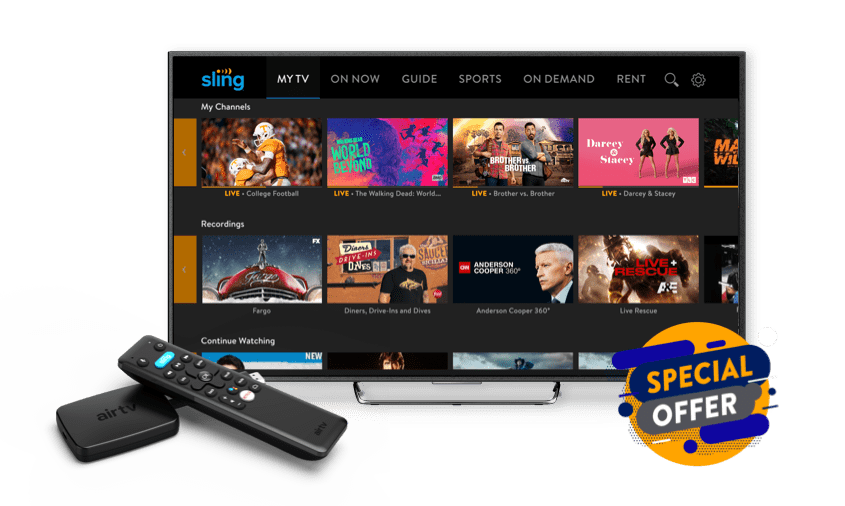 Ultimate way to stream your favorite entertainment.

Award-winning streaming device
High quality 4K streaming capabilities
One-touch access to SLING and Netflix from your remote
Discover apps, games, music & more on Google Play
---
P.volve's Cyber Monday sale is here!
Get 30% off on orders $50+ (kits, equipments, streaming)! Use this link and use the coupon code CW30 at checkout
You can also get 14 days FREE Trial! Just USE THIS LINK and the coupon code ONEPVOLVE to get the deal.
---